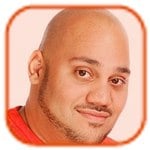 Posted by Andru Edwards Categories: Music, Television, Rivalries, Rumors
Kanye West wants to manage Kim Kardashian's career.
The Keeping Up with the Kardashians star has been working with her mother, Kris Jenner, since she first found fame after her sex tape with ex-boyfriend Ray J was leaked in 2007, but her rapper fiance is reportedly now "totally in charge" behind the scenes and is starting to leave his future mother-in-law out of important meetings.
"Kanye is now totally in charge of Kim's career and his non-stop wheeling and dealing is leaving Kris out of control. Kanye has managed to get Kim to cut her magazine and media appearances by a shocking level and that's going directly against Kris' plan to seize every publicity opportunity offered to her daughters," a source said.
The "New Slaves" hitmaker, who is living with Kris while the couple's new home in Bel Air, California undergoes extensive renovations, is allegedly eager for Kim, 33, to end some of her current contracts so she take on more high-level projects. "His goal is to get people to respect Kim and take her seriously -- it's basically the same kind of thing he did when he was launching his rap career after being known primarily as a producer," the insider said.
Click to continue reading Kanye West Wants to Manage Kim Kardashian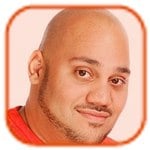 Posted by Andru Edwards Categories: Television, Parties
Sarah Hyland fled a party in Australia because a fan allegedly groped her.
The Modern Family star, who is currently shooting a special holiday episode of the show in the city, left a bash, hosted by Qantas at The Sebel Pier One in Sydney, in floods of tears on Tuesday night, after accusing the fan of grabbing her breast while asking for a photograph with her. The brunette beauty, who plays Haley Dunphy in the comedy series, pushed the man way and screamed, "Don't touch me there," before security intervened and police were called to the scene.
"A man is assisting police with investigations following an alleged indecent assault of a woman yesterday. It is alleged the man indecently assaulted the 23-year-old woman near Hickson Road, The Rocks, at about 7:50 pm. A 29-year-old man was arrested. Police are continuing their investigations," a spokesperson for the New South Wales Police Department told the MailOnline website.
Click to continue reading Sarah Hyland Accuses Fan of Assault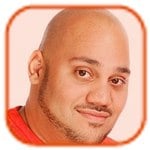 Posted by Andru Edwards Categories: Music, Television, Hook-ups, Rumors
Kelly Clarkson's fellow American Idol finalist Justin Guarini claims they had a secret relationship.
The "Because of You" hitmaker - who is expecting her first child with husband Brandon Blackstock - won the first series of the show in 2002, and the runner-up claims they began a romance when they starred together in movie From Justin to Kelly, but separated when her career grew more successful while his stalled.
According to a review posted on website Mcall.com, Justin told the audience at his Lovesick one-man cabaret show in Pennsylvania last week about the romance, and also with another Idol contestant from his series, the fourth-placed Tamara Gray. Justin - who has two children with wife Reina - has previously described Kelly as being "like a sister" to him. "We've just always been such good friends. Um, man, it was weird; she was like my sister on the show, and then you know, we made a movie together. ... I'd say, we had a good time. Yeah," he previously said in 2012.
And speaking around the release of From Justin to Kelly, the "Stronger" singer was quick to dispel talk of a romance with her co-star. "We're like brother and sister," Kelly insisted at the time.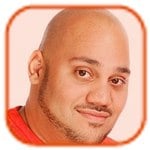 Posted by Andru Edwards Categories: Sports, Television, Divorce
Lamar Odom "always" speaks to Khloe Kardashian.
The basketball player was served divorce papers from the Keeping Up with the Kardashians star in December following months of rumours he was addicted to crack cocaine and cheated on her with several different women, but he insists they are still in regular contact.
"I always speak to Khloe. She's my wife," he said.
Lamar is relocating to Spain to play basketball with the Spanish franchise Laboral Kutxa, and he credits the support he received from Bruce Jenner - who split from Khloe's mother Kris Jenner after 22 years of marriage in October - with his making the move to get his career back on track. "Bruce is... he means a lot to me. Bruce is one of the reasons why I am going to do this. And of course my family. They stood by me," he said.
Lamar - who is still wearing his wedding ring - also confirmed he is still in touch with his estranged mother-in-law: "I left Kris a message today. [I'm] always texting back and forth with Bruce. Hopefully they'll be able to come see me soon."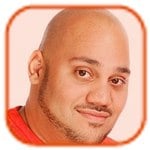 Posted by Andru Edwards Categories: Movies, Television, Divorce, Engagements, Legal Issues, Rumors
Charlie Sheen's new fiancee is already married.
The Anger Management star got engaged to Brett Rossi earlier this month, but he won't be able to make her his fourth wife for some time as she is in the process of divorcing her spouse Jonathan Ross.
Jonathan - who is representing himself in the proceedings - filed for divorce from the porn star on July 18, 2013, but she didn't file a response until January 30, 2014, two weeks before she got engaged to Charlie. Brett - who had been married to Jonathan for a year - is being represented in the case by Charlie's lawyer Mark Gross, and insiders expect the proceedings to be resolved quite soon.
Click to continue reading Charlie Sheen's Fiancee Is Married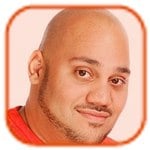 Posted by Andru Edwards Categories: Television, Features
Kendall and Kylie Jenner are to release their novel in June.
The reality TV stars have turned into budding authors after penning thrilling young adult book Rebels: City of Indra, which is based on two young girls Lex and Livia, who embark on a journey together, but later realize their biggest danger might be each other.
"Kylie and I love the creative challenge and are thrilled to have been given the opportunity to share this story," Kendall, 18, said.
Kylie, 16, added, "We can't wait to share these characters and the world we created with readers everywhere. We are so excited!"
The brunette beauties have teamed up with writer Maya Sloan for the novel, which is "set 200 years in the future," for publisher Karen Hunter at Simon & Schuster. However, the youngsters - who have their own clothing line - have held back some of their creative ideas as they want to write a series based on Lex and Livia. "We want to do something so different, something that we really love," Kendall said.
Click to continue reading Kendall and Kylie Jenner to Release YA Novel in June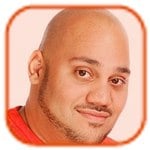 Posted by Andru Edwards Categories: Television, Divorce, Rivalries, Rumors
Brandi Glanville has accused ex-husband Eddie Cibrian of asking her for child support.
The Real Housewives of Beverly Hills star - who has two sons, Jake, six, and Mason, 10, with Eddie - has hit back at fans who have slammed her for "taking cheap shots" at her former spouse in her new book Drinking And Dating.
She insists Eddie - who recently bought a $3 million six-bedroom mansion in the Hidden Hills, Los Angeles with wife LeAnn Rimes - has been reaching out to her and asking her to contribute financially to support their children. "2 all these young unmarried bloggers writing about getting over divorce¬ seeing ur children grow up 1/2 the time,walk a mile in my shoes. Im not taking cheap shots at my ex in my new book cuz its all true,&now mr fancy new cars&house man is asking ME for child support!Uknownada everytime I take 1 step frwd I get a lawyers letter that takes me 3 steps back so wen people say move on, I say 2 my ex LET ME! Just STOP Going to stay positive and focus on my new book & let my lawyer handle the rest.Who is coming to the Grove tomorrow night at 7pm?? [sic]," she wrote on Twitter.
Click to continue reading Eddie Cibrian Asks Brandi Glanville for Child Support?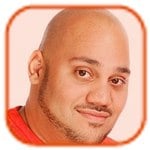 Posted by Andru Edwards Categories: Movies, Television, Rivalries, Rumors
Charlie Sheen wants Brooke Mueller to move back into her Beverly Hills home.
The Anger Management star - who has been locked in a bitter custody war with Brooke over four-year-old twins Bob and Max - previously announced he intended to sell the Mulholland Estates mansion, which he bought for her and is situated close to his own home, but he has now relented as he wants to keep the boys nearby when she regains custody of them.
"Charlie now wants Brooke to move back into the house after she regains custody of the boys. It's important to Charlie that the boys be in the same neighbourhood and close by. So, he is no longer threatening to sell the house. Brooke stays in the house during her custodial visits with the twins and she is looking forward to moving back in," a source said.
Click to continue reading Charlie Sheen Wants Brooke Mueller to Move Back into Mansion?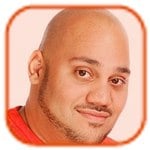 Posted by Andru Edwards Categories: Television, Divorce, Rumors
Tori Spelling's mother has urged her to try to save her marriage.
The former Beverly Hills 90210 star was "absolutely blindsided" when her husband Dean McDermott, 47, checked into a rehab facility last month to address some personal issues, after he was accused of having affairs with multiple women, but Candy Spelling thinks the 40-year-old actress should stand by him for the sake of their four children, Liam, six, Stella, five, Hattie, two, and 15-month-old Finn.
"Candy certainly is not a big fan of Dean at the moment, because of the hell he has put her daughter through. But she does recognize that he is a great father and he does love Tori. Tori finally confided with her mom, about her ultimate fear that Dean could cheat on her again in the future. It was a very open and honest conversation. At the end of it, Candy told her daughter, 'You will never know unless you try.' Since Dean did decide to get help, Candy thought that he at least deserved a another chance," a source said.
Click to continue reading Tori Spelling Will Forgive Dean McDermott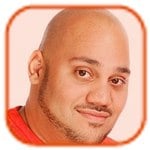 Posted by Andru Edwards Categories: Music, Television, Weddings, Rumors
Kim Kardashian feels like her wedding "might be spinning out of control."
The Keeping Up with the Kardashians star is set to marry rapper Kanye West in a lavish ceremony in Paris this summer, but is reportedly worried his artistic plans for their special day are over the top.
"He's sometimes even forgetting to involve Kim in the meetings with the wedding planner. She feels like the whole thing might be spinning out of control. It's just insane. Kanye has basically billed it as ... breaking the boundaries of what to expect when it comes to a wedding. This will be the event of the year. Think fashion runway, stage show performance. Think Avant-garde. Think nothing like you've ever seen. Kanye's saying 'This is a concept event based on a wedding,'" said a source close to the 33-year-old beauty.
The "New Slaves" hitmaker, who has an eight-month-old daughter North with his fiancee, also wants to invite lots of famous faces from the world of fashion to their nuptials, including Givenchy designer Riccardo Tisci, Karl Lagerfeld and Anna Wintour, who allegedly banned Kim from attending the Met Ball in New York in 2012.
© Gear Live Media, LLC. 2007 – User-posted content, unless source is quoted, is licensed under a Creative Commons Public Domain License. Gear Live graphics, logos, designs, page headers, button icons, videos, articles, blogs, forums, scripts and other service names are the trademarks of Gear Live Inc.