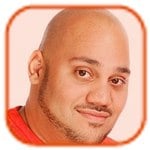 Posted by Andru Edwards Categories: Television, Pregnancies
Jenna Dewan-Tatum has jumped to the defense of Kim Kardashian. The 32-year-old American Horror Story actress - who is set to give birth to her first child with her Magic Mike star husband Channing Tatum in London this summer - tweeted a special message in support of pregnant women just days after supermodel Helena Christensen lashed out people for criticizing Kim's weight gain and maternity style.
Writing on her Twitter page on Monday, Jenna urged her followers to be more compassionate to women like Kim, saying, "Let's all be kind to every woman out there who is expecting. It shouldn't be about how much weight someone has gained, their fashion etc . . . it's a beautiful amazing moment in time and not about vanity."
Click to continue reading Jenna Dewan-Tatum Supports Kim Kardashian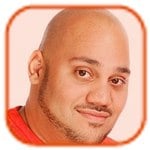 Posted by Andru Edwards Categories: Television, Dating, Rumors
Amy Poehler has moved on from Will Arnett. The Parks and Recreation actress - who split from her Blades of Glory co-star and husband in September after nine years of marriage, with whom she shares sons Archie, four, and Abel, two - is reportedly dating New Girl actor and comedian Nick Kroll.
The duo were spotted looking "cozy" on a date over the weekend, according to the New York Post's Page Six, as they dined at a small table at Pikey Cafe and Bar on Friday night. An eyewitness said, "No one really recognized them." Sources revealed that it wasn't the couple's first date but spokespersons refused to comment on their relationship.
Nick, 34, has known Amy, 41, for some time as he previously appeared on two episodes of her series Parks and Recreation in 2011. He also filmed an episode this year. News of their budding romance comes just months after the actress spent Christmas with her ex-husband and their children in New York. Will also attended Amy's birthday party just two weeks after they confirmed their split and an insider said at the time they "have a lot of respect for each other. There's still love between them."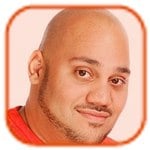 Posted by Andru Edwards Categories: Music, Television, Weddings, Features
Adam Levine insists he will never get married - because he doesn't want to divorce. The Maroon 5 frontman is happy to never tie the knot because he doesn't think modern unions are capable of lasting forever.
"I'm doing pretty well. If you don't get married, you can't get divorced. Why couldn't we learn from the devastatingly low percentage of successful marriages that our last generation went through?" he told the latest issue of NYLON Guys magazine.
Despite his busy schedule, Adam - who is also a coach on reality show The Voice - insists he will never complain about his heavy workload as his success could disappear at any time: "It's a lot. But it might not be a lot someday. I don't like to complain. You have this moment. It doesn't last forever. You should probably try and enjoy it."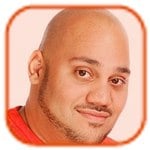 Posted by Andru Edwards Categories: Movies, Television, Celebrity Babies, Features
Kristen Bell and Dax Shephard have given birth to a baby girl.
The couple - who got engaged in 2009 - announced on Twitter yesterday they have welcomed Lincoln Bell Shephard - their first child together - into the world. Dax, 38, wrote to his followers, "Lincoln Bell Shepard is here. She has mom's beauty and dad's obsession with breasts. Hooray!"
The new mother was nervous towards the end of her pregnancy, and admitted she was relying on the help of friends who had already made the leap to parenthood. Kristen, 32, had recently said, "I'm gathering advice from everyone. I have a lot of friends with kids and work with a lot of people with children, so I'm just asking what's their best bit of advice. The nice thing is that, hands down, every person I know that has ever had a kid has looked at me with confidence and said, 'Oh, this is the best thing you'll ever do with your entire life.' So, that's nice to know."
(FYI - You can also follow VIP Breakdown on Twitter.)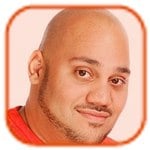 Posted by Andru Edwards Categories: Television
Kelly Osbourne is returning to work.
The Fashion Police host is overjoyed that doctors have given her the all-clear to resume her daily routine, a week after she was discharged from Cedars-Sinai hospital in Los Angeles after suffering a seizure.
"#SoHappy I just got the al clear from my doctor to go back to work tomorrow!!!!! (sic)" she wrote on Twitter.
Kelly suffered the seizure during a recording of Fashion Police and underwent a series of tests - with doctors concerned she could be suffering from epilepsy - before being sent home with a "clean bill of health." Confirming her return home last week, her spokesperson said, "After a five-day hospital stay, Kelly Osbourne has returned home and has been given a clean bill of health by her doctor. Doctors ran numerous tests and determined that this was most likely a onetime episode of which there are no conclusive results."
Click to continue reading Kelly Osbourne Returning to Work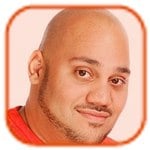 Posted by Andru Edwards Categories: Television, Engagements
Alexis Bledel has got engaged to her Mad Men co-star Vincent Kartheiser. The 31-year-old actress and the 33-year-old actor are set to tie the knot after she agreed to be Vncent's wife.
A representative for Alexis has confirmed the engagement but would not provide any further details on the proposal.
The couple started dating after falling for each other on the set of advertising drama Mad Men last year when Alexis joined the cast as Beth Dawes for a short stint. "Vinnie basically fell in love with Alexis while she filmed a three-episode cameo. He was definitely smitten with her from the beginning," a source said.
When she was working on Mad Men, Alexis had nothing but praise for Vincent: "He's light and funny and has lots of energy on set. He keeps everybody energized as well."
Alexis was previously in a long-term relationship with her Gilmore Girls co-star Milo Ventimiglia from December 2002 to July 2006.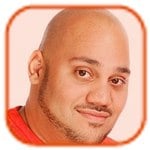 Posted by Andru Edwards Categories: Television, Celebrity Babies, Features
Snooki is ready to have another baby. The former Jersey Shore star - who gave birth to her first child Lorenzo in August with her fiance Jionni LaValle - has revealed she wants to expand their family as soon as possible and would love to have twins.
The 25-year-old reality TV star - who real name is Nicole Polizzi - told HollywoodLife.com, "l want kids now, actually! Twins. [Twins run] In Jionni's [family], so it could be a possibility. I would love that!"
Snooki - who recently admitted she put pressure on herself to lose the 42 pounds she gained during her pregnancy because she feared Jionni would leave her - is still following her strict diet and fitness plan despite being back to 102 pounds: "I go to the gym seven days a week, I'm on a meal plan. The only thing I eat that I love is ice cream."
She previously admitted she and Jionni found it difficult adjusting to parenthood because of how it has affected their relationship. "It's definitely hard to have alone time, as me and Jionni are parents, and taking care of Lorenzo is all about Lorenzo. Hopefully we'll get that spark back," she said.
Click to continue reading Snooki Ready for Baby Number Two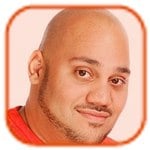 Posted by Andru Edwards Categories: Movies, Television, Weddings
Clint Eastwood's daughter Alison married sculptor Stacy Poitras on Friday.
The 82-year-old actor and director joined family and friends to celebrate as Alison - his daughter from his first marriage to Maggie Eastwood - tied the knot with the Chainsaw Gang star at the Saddlepeak Lodge in Calabasas, California.
"We are thrilled to be surrounded by our family for this very special day and appreciate their love and support as we begin our married life together," the couple told People.
In addition to Clint and Maggie, Alison's jazz musician brother Kyle, actor brother Scott, sister Kathryn, and Clint's wife Dina Eastwood also attended.
Stacy previously admitted asking Clint's permission before popping the question to Alison was one of the most terrifying things he had ever experienced: "He looked at me for four or five seconds, which felt like 15 minutes, and then he said, 'You're going to have to take that up with her.' I said, 'Is that a yes or a no?' And he said, 'That's a yes,' and he shook my hand."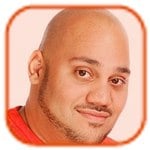 Posted by Andru Edwards Categories: Music, Television, Features
Carrie Underwood finds being a vegetarian easy. While many vegetarians complain it is difficult to find restaurants which will will cater to their needs, Carrie says she never has a problem when eating out.
"I am 100 per cent vegetarian but I try my best to be vegan. It's getting better. There are so many restaurants that will work with you - even steakhouses. My husband [ice hockey player Mike Fisher] loves to eat meat and there's a place called King Prime that we like to go to. They're always really nice to me and give me veggies if I ask for them. There's loads of newer restaurants in [Nashville districts] East Nashville and The Gulch that will cater for you too..."
Meanwhile, despite reports Hayden Panettiere's feisty Nashville character is based on her, Carrie insists she and her other singer friends are nothing like her. "Noooo! There are so few women in country music versus the men. But the TV shows are always about them and how drama-rific it all is, how they all hit each other. I have a lot of girlfriends in the scene and none of us are like any of the characters on the show!" she explained.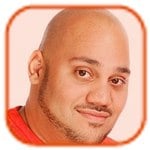 Posted by Andru Edwards Categories: Music, Television, Pregnancies, Rumors
Kanye West has urged Kim Kardashian to slow down following recent health scare.
The pregnant reality TV star was briefly hospitalized after feeling unwell on a plane trip from Paris to Los Angeles last week and her boyfriend has urged her to spend more time relaxing as they prepare for the birth of their first child.
"Kim's got a real wake up call. Kanye's been on her the last few weeks to slow down but she's carried on regardless. Even her mom has been warning her to slow down but Kim's been on a hormone high, she's been using up her energy on working and not leaving much for the baby. Its a classic first time pregnancy error. Kim now realizes she can't do it all the way she used to. She has to think about the baby's needs. It's definitely an adjustment," a source said.
The Keeping Up with the Kardashians star was advised by medics to slow down her work and exercise regime after being given the all-clear last week. "Kim's not respecting her pregnancy. She's running around, working out seven days a week. She's working with two different trainers to control her weight, including Tracy Anderson and a pregnancy trainer. She's scared that her ass is as big as a couch and is going south. But she is having a very rough pregnancy, and doctors have ordered her to slow down," an insider said.
© Gear Live Media, LLC. 2007 – User-posted content, unless source is quoted, is licensed under a Creative Commons Public Domain License. Gear Live graphics, logos, designs, page headers, button icons, videos, articles, blogs, forums, scripts and other service names are the trademarks of Gear Live Inc.