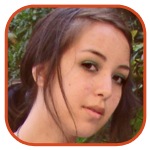 Posted by Robin Paulson Categories: Movies, Child Stars, Meltdowns, Videos
If you didn't want to wait in line for hours to see Shia LaBeouf's art installation (or if you just live nowhere near Los Angeles), now is your chance to see what everyone's been talking about - even when Shia isn't.
An interviewer at Screen Junkies went into the exhibit armed with a video camera (check out the full video after the jump!) and immediately asked Shia to take the paper bag off of his head. When the Nymphomaniac star didn't respond, the interviewer removed the bag himself and was in shock that it was the actor himself and not someone he, say, hired off of Craigslist. The 27-year-old actor remained seated and continued to stare forward with a melancholic look as the interviewer tried to get a response from him by showing him a clip of his younger self in Even Stevens; berated him about Indiana Jones and the Kingdom of the Crystal Skull; and then tried word association.
Click to continue reading VIDEO: Shia LaBeouf Stays Tight-Lipped in #IAMSORRY Exhibit
Read More
| Screen Junkies via Just Jared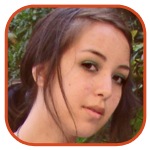 Posted by Robin Paulson Categories: Movies, Television, Rants, Videos, Oops Videos
Perhaps when you're an entertainment reporter, you ought to Google the celebrity - as a precaution! - you're about to interview - before you make a mistake like KTLA anchor Sam Rubin did with Samuel L. Jackson.
Jackson appeared on the news show to promote his film Robocop when Rubin asked him about his Super Bowl commercial. The Avengers star quickly realized that Rubin mixed him up with The Matrix actor Laurence Fishburne - who did a Kia car commercial for the Super Bowl - and was even quicker to chastise RubIn: "What Super Bowl commercial? You're as crazy as the people on Twitter. I'm not Laurence Fishburne!"
Click to continue reading News Anchor Confuses Samuel L. Jackson with Laurence Fishburne
Read More
| People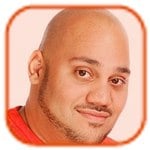 Posted by Andru Edwards Categories: Movies, Television, Rants, Videos
Russell Brand has never voted. Despite taking over political magazine New Statesman as guest editor for one issue, the comedian admits he has never cast a single vote in a UK election because he doesn't believe in the British government system.
Speaking to BBC program Newsnight, he told host Jeremy Paxman, "I don't vote. I don't get my authority from this pre-existing paradigm which is quite narrow and only serves a few people. I look elsewhere for alternatives that might be of service to humanity. Alternate means or systems." When an incredulous Jeremy questioned his capabilities to discourse on politics, Russell insisted he was passionate about finding an alternative system which wouldn't leave the working class "disillusioned" and "despondent."
Click to continue reading Russell Brand: I've Never Voted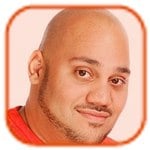 Posted by Andru Edwards Categories: Movies, Television, Drunk, Legal Issues, Videos, Oops Videos
Chelsea Handler mocked Reese Witherspoon's drunken arrest last night.
The chat show host took the opportunity to tease her good friend as she presented the Legally Blonde actress with an award at the ELLE Women In Hollywood 2013 ceremony, joking about her infamous disorderly conduct arrest video. The footage, which leaked online in April, saw Reese verbally insult a policeman who arrested her husband Jim Toth on suspicion of driving under the influence (DUI) in Atlanta, Georgia.
"'Personally, as a true friend, my favorite project of hers was an overlooked short film that she made earlier this year. She plays a very inebriated housewife defending her inebriated husband ... And if you haven't seen it, you can go on YouTube," Chelsea said.
Reese took the joke well and was seen doubled over laughing in her seat as good sport Jim chuckled next to her. There were clearly no hard feelings between the pair as Reese posed next to Chelsea for a photo opportunity at the swanky banquet held at the Four Seasons hotel in Beverly Hills.
Click to continue reading Chelsea Handler Mocks Reese Witherspoon's Drunken Arrest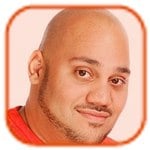 Posted by Andru Edwards Categories: Music, Television, Pregnancies, Videos
Jessica Simpson has been "obsessed" with her weight her entire life.
The Fashion Star mentor - who lost 60 pounds on the diet program following the birth of her first daughter Maxwell seven months ago, before announcing she is pregnant with her second child - admits she was a yo-yo dieter all of her life.
In a newly released Weight Watchers 360 advertisement in which she teams up with the company's other spokesperson Jennifer Hudson, that will hit screens on Thursday, the 32-year-old star says, "I obsessed about my weight my whole life... I was always on some new life-stopping diet." The former size 0 star then claims Weight Watchers, "let's me be me," and says "I amazed myself."
Meanwhile, Dreamgirls star Jennifer admits that the program completely changed her life as well and helped her lose 80 pounds over the past two years. "I was overweight my whole life. I figured I was just born that way," the 31 year-old singer says.
Click to continue reading Jessica Simpson "Obsessed" with Weight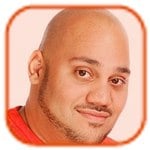 Posted by Andru Edwards Categories: Movies, Videos
Robert Pattinson has been offered $100,000 to star in a Girls Gone Wild video.
After the Twilight Saga: Breaking Dawn Part 2 actor joked he would love if the movie's cast could hang out with some of the women featured in the adult entertainment franchise, founder Joe Francis reached out to Robert, 26, in an email. In the correspondence, obtained by E! News, Joe wrote, "I was pleased to hear your mention of Girls Gone Wild and per your positive comments [would like to give you the] unique opportunity to make those comments a reality. The beaches are packed with amazing girls during Spring Break and it would be a major bonus not only for us, but for the millions of Twilight fans to see you with a camera in your hands filming alongside our talented crew at some of the biggest beach parties in the country. The action is non-stop and it would definitely be something worth marking of your bucket list."
Robert recently reconciled with his girlfriend Kristen Stewart, 22, after she cheated on him with director Rupert Sanders.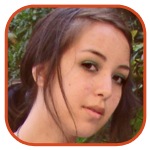 Posted by Robin Paulson Categories: Television, Videos, Features
TV personality Brooke Burke-Charvet, one of the hosts from Dancing with the Stars, has revealed that she has been diagnosed with thyroid cancer. The 41 year-old mother of four took to YouTube (video shown above) to tell to her fans about how she discovered that she has cancer and the upcoming surgery she will undergo to treat it.
Knowing that she'll soon have a large scar across her neck after the surgery, the former model decided to be proactive about let her fans know what's going on with her firsthand: "I don't get to just walk around and pretend like nothing happened or not follow up or not share it, because it's going to be pretty much dead center. I don't want anybody to read about it and get the wrong idea, or think that I'm sick, because I'm not."
Click to continue reading Brooke Burke-Charvet Opens Up About Thyroid Cancer Diagnosis
Read More
| People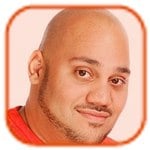 Posted by Andru Edwards Categories: Movies, Music, Weddings, Videos
Justin Timberlake is "deeply sorry" to anyone who felt offended by a "joke" wedding video for his and Jessica Biel's nuptials. The 31-year-old singer-and-actor has slammed the "distasteful" clip, which appears to mock homeless people, and while he insists the footage was not actually shown at the couple's wedding in Italy last Friday, he says the person responsible, who is thought to be his close friend Justin Huchel, will be made to do "at least 100 hours of community service."
The "unsavory" tape starts by saying, "Greetings from your Hollywood friends who just couldn't make it," and cuts to several homeless people, transsexuals and street musicians wishing them well with apologies for missing the big day.
In an excerpt from an apologetic letter posted on his website, Justin wrote:
Click to continue reading Justin Timberlake "Deeply Sorry" for Wedding Video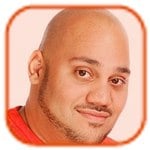 Posted by Andru Edwards Categories: Television, Engagements, Videos
Sofia Vergara's son has confirmed her engagement.
The Colombian actress is planning to tie the knot to her on/off boyfriend of two years, Nick Loeb, after he proposed to her during a recent vacation to visit Mayan ruins in Mexico. "As a little girl, she always wanted to go to the top of the pyramids. Unfortunately, people are not allowed to do that anymore. But since it was her birthday, her team worked for months on end to get her special permission to go up! Once they were to the top of the pyramid, my mother's long-time boyfriend, Nick, proposed to her, " her 19-year-old son Manolo, 19, revealed in his video diary.
In the video (seen after the jump), Sofia is seen walking down from the pyramid with a huge ring on her finger. However, as she returned from the top of the pyramid, the romantic moment was spoiled slightly by an over-zealous security guard, who shouted, "We have evidence you went up! Just surrender yourself voluntarily. We have proof!"
Click to continue reading Sofia Vergara's Son Confirms Her Engagement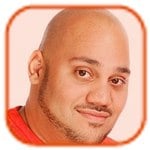 Posted by Andru Edwards Categories: Music, Sports, Dating, Videos
Selena Gomez's Kiss Cam smooch with Justin Bieber was "the most humiliating thing that's ever happened" to her.
The actress and her boyfriend were watching the Los Angeles Lakers play basketball on last Monday night when they appeared on the court's Kiss Cam - which zooms in on couples to make them lock lips - and although they complied, Selena was enormously embarrassed. "It's the most humiliating thing that's ever happened to me, probably. They were showing these little elderly couples, and it was so cute. Then all of a sudden we're both looking up and we come on the screen and it's like... It was so awkward. It was so weird. I mean you have to kiss, right?" she told Ryan Seacrest on his radio show.
© Gear Live Media, LLC. 2007 – User-posted content, unless source is quoted, is licensed under a Creative Commons Public Domain License. Gear Live graphics, logos, designs, page headers, button icons, videos, articles, blogs, forums, scripts and other service names are the trademarks of Gear Live Inc.