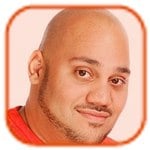 Posted by Andru Edwards Categories: Music, Celebrity Babies, Pregnancies, Features
Gwen Stefani "really, really" wanted a third child.
The No Doubt singer - who has sons Kingston, six and four-year-old Zuma with husband Gavin Rossdale - reveals she was desperate to expand her family in 2010, but "it didn't work out."
"I really, really, really wanted one about two years ago. It didn't really work out. So I feel good with what we've got. Everything works out how it should. You can't plan everything, right? You can try."
Despite her disappointment, Gwen is delighted with how well her children get along, despite constant fighting: "From the moment they wake up, they start beating on each other. I never knew they would be so physical. They're just starting to play real well together, but with a lot of fighting. They do look out for each other - especially the little one, he really loves his big brother."
Click to continue reading Gwen Stefani Wanted a Third Child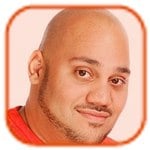 Posted by Andru Edwards Categories: Music, Break-ups, Features
Gwen Stefani always thought she would marry her first love.
The No Doubt singer used to date the group's bassist Tony Kanal and she was so besotted with him she was convinced he was the man she was going to end up with forever. "That first love you have is so huge and it was, like, so overwhelming and I remember defining myself by that. Basically I was so inspired by this love there was just nothing else. I wanted to get married, I wanted to have babies. It was such a short dream, you know what I mean? I didn't realize at the time there is so much more out there," said Gwen, who wrote No Doubt's smash hit 'Don't Speak' about their split.
Gwen - who now has two sons, Kingston, six, and four-year-old Zuma, with her rocker husband Gavin Rossdale - is now glad Tony dumped her because it made her the person she is today: "It unlocked a whole other side of me I didn't even know I had. Ever since then, I don't remember that little girl. She was different. I think that's the thing: discovering I had something I'm passionate about and I think I'm good at. That defines me now, more than just young love or whatever."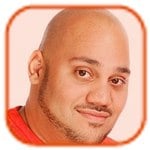 Posted by Andru Edwards Categories: Music, Style
Gwen Stefani wears make-up to make her husband Gavin Rossdale like her more.
The No Doubt singer - who is known for her trademark red lips and pale skin - has confessed that the main reason she wears such heavy make-up is to please her husband of ten years, rock musician Gavin. "I like to make my husband like me more, and he likes it when I'm wearing makeup," she told Harper's Bazaar.
Gwen added to the interviewer, "I already put my makeup on twice today: I put it on to take my kid to school, and then I went home, washed my face, and put it on again to have lunch with you."
The blonde bombshell also said you would need to "torture yourself" in order to achieve her rock solid abs and the 42-year-old claims her enviable figure is down to a strict exercise regime. "There is no secret: You just have to eat healthy, work out, and torture yourself!" she joked.
Click to continue reading Gwen Stefani Wears Make-Up For Gavin Rossdale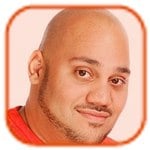 Posted by Andru Edwards Categories: Music, Parties
Gwen Stefani is to host a fundraiser with Michelle Obama.
The No Doubt singer will stage a "Family Day" with the First Lady at Gwen's Beverly Hills home on August 12 and a family of four can join the party for $1,000. A $5,000 donation gets the family extra time with Gwen and Michelle, wife of President Barack Obama. It is not known whether Gwen's sons, Kingston, six, and three-year-old Zuma, or Michelle's daughters, Malia, 14, and 11-year-old Sasha, will be at the event.
Click to continue reading Gwen Stefani to Host Fundraiser With Michelle Obama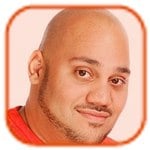 Posted by Andru Edwards Categories: Music, Celebrity Babies, Child Stars
Gavin Rossdale is "very proud" of Daisy Lowe's career.
The Bush singer - who was the model's godfather before he was revealed to be her biological dad when he took a paternity test in 2004 - is glad of how well Daisy has done in life and tries to see her as much as he can. The 46-year-old musician - who fathered Daisy after a brief relationship with singer/songwriter Pearl Lowe - told BANG Showbiz, "I see Daisy whenever I can. She's done so well, she's an amazing girl. I'm very proud of her career."
Gavin - who also has two sons, Kingston, five, and three-year-old Zuma with his wife Gwen Stefani -takes a "relaxed" approach to parenting, and he wasn't concerned when Daisy recently posed naked in an edition of racy men's magazine Playboy: "The Playboy pictures were nothing really to do with me, I'm just there to support her when she needs me and look out for her. She's an adult. I'm a pretty relaxed person, and that is reflected in my parenting style, too. I like my kids to express themselves and do what they want."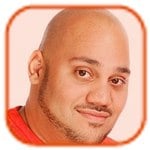 Posted by Andru Edwards Categories: Music, Celebrity Babies, Pregnancies
Gavin Rossdale will only have another baby if his wife Gwen Stefani wants one. The Bush frontman - who has two sons, Kingston, five, and three-year-old Zuma with the pop superstar - doesn't think it is his "right" to make a decision about whether or not to expand the family, so he leaves the choice up to the blonde beauty.
"Do I want more kids? You mean do I have any more plans to be an idiot? No, having more kids is down to Gwen. It's not really the male decision, it's just not right. I just say, 'Sure babe, whatever you want.' It's always the woman's decision," said Gavin, who is also the father of 22-year-old model Daisy Lowe.
The 46-year-old musician - who has been married to Gwen, 42, since September 2002 - also revealed he makes all his career decisions with his children at the front of his mind and has never been motivated by money: "Everything that I do is with my kids in mind. Every single action is about setting them up for life. But I've never been one to connect actions to money. Before I sold a record I just had this ridiculous pipe dream with no particular training, no particular skill but I found a way through. I've never done a gig based on money. Anyone who cares about money is not going to do rock music in the mid-90s."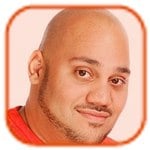 Posted by Andru Edwards Categories: Music, Dating, Hook-ups, Rumors
Gavin Rossdale had an affair with male pop star Marilyn. The Bush singer, who is now married to Gwen Stefani, had a fling with the gender-bending singer in the 1980s, but didn't admit to the relationship before because of the "glare" of the media.
"I think at the outset there was a sort of fear - that was right at the beginning of Bush, and I didn't want it to be part of it. It felt like a cheap shot, so I was like, 'I'm not getting involved.' I've never wanted to appear closed about it. It's not something I've talked about really because it's always been in the glare of a tabloid world. It's just one of those things - move on. When you're 17, Jesus Christ, I don't think there's anything strange about any form of anything - you're learning about life. It's a part of growing up. That's it. No more, no less."
Asked if it was a one-time experimentation, he said, "Yeah. That was it. You have to know what you like, and I know what I like."
Click to continue reading Gavin Rossdale Admits to Gay Relationship
There's nothing like a little brotherly love to make you smile.
Fortunately for Gavin Rossdale and Gwen Stefani, a photographer was conveniently around this weekend to snap this sweet pic between a shirtless Zuma and his brother Kingston. They might need proof later that their sons did really like each other once.
(Make sure to check out our other celebrity baby pics.)
Read More
| Just Jared

As if they didn't already have one cute child.
After being spotted out with their new son yesterday, Gwen Stefani and her husband, Gavin Rossdale, chose to make it official. On the website for Gwen's band (No Doubt) the family released a photo of Zuma Nesta Rock Rossdale that was taken by the singer's father. Thankfully, the 2-month-old is a lot better looking than his name sounds. (As if there was any doubt.)
You can find more photos of the handsome tot here.
Okay - to be fair, I really have no idea why they chose the name. But it'll always scream video game to me.
After what seemed like 18 months of pregnancy, Gwen Stefani and Gavin Rossdale welcomed their second child this afternoon. The baby boy, who weighed in at 8.5 lbs, was named Zuma Nesta Rock Rossdale. Yeah, you heard me right.
Zuma, who was born at LA's famous Cedars-Sinai Medical Center, is the second son for the two musicians. Their other child, Kingston, turned 2 in May. (Gavin also has a teenage daughter, Daisy Lowe, from a previous relationship.)
Stefani, 38, and Rossdale, 42, have been married since September 2002.
Read More
| E! Online

© Gear Live Media, LLC. 2007 – User-posted content, unless source is quoted, is licensed under a Creative Commons Public Domain License. Gear Live graphics, logos, designs, page headers, button icons, videos, articles, blogs, forums, scripts and other service names are the trademarks of Gear Live Inc.