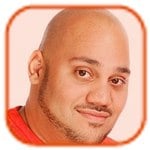 Posted by Andru Edwards Categories: Television, Features
Julianne Hough has revealed she was abused as a child.
The Rock of Ages star - who is in long-term relationship with American Idol presenter Ryan Seacrest - claims she was "abused mentally, physically, everything" after moving to London from her native Utah to study dance as a youngster.
"I was 10-years-old looking like I was 28, being a very sensual dancer. I was a tormented little kid who had to put on this sexy facade because that was my job and my life. But my heart was the same, and I was this innocent little girl. I wanted so much love. While I was in London, I was abused mentally, physically, everything," the 24 year-old told Cosmopolitan.
The former Dancing With The Stars performer admitted that things got much worse when she hit puberty: "When I started hitting puberty, when I started becoming a woman and stopped being a little girl. I was told if I ever went back to the United States, three things were going to happen. One: I was going to amount to nothing. Two: I was going to work at Whataburger. And three: I was going to end up a slut. So it was like, I can't go back, I have to be this person."
Click to continue reading Julianne Hough Was Abused as a Child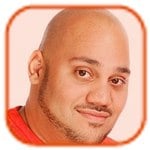 Posted by Andru Edwards Categories: Television, Child Stars, Legal Issues
Ariel Winter will remain in her older sister's custody until at least March.
The Modern Family actress and her family have reportedly hammered out a new agreement that will allow her to continue living with her sister Shanelle Grey, 34, until a new hearing in three months time and her father Glenn Workman has been granted temporary control of the 14-year-old's assets.
Ariel - who earns $70,000 per episode - was removed for her mother Chrisoula "Chrystal" Workman's custody in October and Child Protection Services (CPS) later reported they found evidence of abuse but the actress will now being attending counseling with her parents, according to her brother Jimmy Workman, 32.
"It looks like the court is going to order therapy and counseling to help keep us together as a family. Everything's holding off and everyone's going to counseling," he told People.
Click to continue reading Ariel Winter to Remain with Sister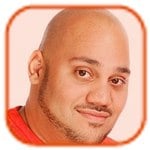 Posted by Andru Edwards Categories: Television, Child Stars, Legal Issues
Ariel Winter will remain under her sister's care for now.
The Modern Family actress - who was removed from her mother Christal Workman's care last month amid allegations of emotional and physical abuse - will continue to stay with her sister Shanelle Gray, 34, after Los Angeles County Superior Court Judge Michael Levanas decided to extend her temporary guardianship during a hearing yesterday until a full trial is scheduled.
During the hearing, Shanelle's attorney Michael Kretzner referred to the Department of Child and Family Services report, which concluded that the accusations of emotional abuse were "substantiated," but their investigation into allegations of physical abuse by the 14-year-old actress's mother was "inconclusive."
Click to continue reading Ariel Winter Will Continue to Stay with Sister for Now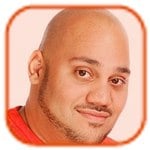 Posted by Andru Edwards Categories: Television, Child Stars, Legal Issues, Rumors
Ariel Winter's mother Chrystal Workman claims she was physically attacked and threatened by the young actress.
The mother of the 14-year-old Modern Family star - who is involved in a bitter guardianship battle after Ariel was removed from her custody last month and temporarily placed in her other daughter Shanelle Workman's care - hit back in court today and insisted Ariel threatened to make her pay and made up accusations of abuse after she banned her from dating her then boyfriend Cameron Palatas (18), according to gossip website TMZ.com.
"She is an actress so I'm sure she can cry at the drop of a hat," Chrystal reportedly said to the judge.
But lawyers for Ariel's older sister Shanelle told the Los Angeles court, "The child [Ariel] is, apparently, struck repeatedly, slapped, hit, pushed, not so as to leave marks. Mother is smart enough not to do that." The legal team also confirmed earlier reports that Chrystal was "a terror on the set of Modern Family and that the producer and others there have expressed grave concern." They also claimed Chrystal "sexualizes the child," which led him to produce a photograph of Ariel "dressed up to show off her breasts and otherwise."
Click to continue reading Ariel Winter's Mother Claims Actress Threatened to Make Her Pay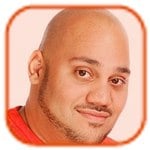 Posted by Andru Edwards Categories: Television, Child Stars, Legal Issues, Rumors
Modern Family star Ariel Winter's brother claims that allegations of abuse against their mother are false.
The 14-year-old actress - who plays Alex Dunphy in the hit comedy series - has been removed from her mother Crystal "Chris" Workman's home by child protective services for the second time and placed in her older sister's care, but her brother Jimmy Workman insists there is no truth to the accusations of serious physical and emotional abuse.
"There is no truth to these allegations. The allegations made 20 years ago are not true and the ones today are not true. This is a mother who does everything for her kids. Chris misses Ariel and wants her to come home," he said.
Crystal also directly denied the accusations saying, "It's all untrue, it's all untrue. I have my doctor's letter that my daughter's never been abused."
A source revealed yesterday that Ariel's older sister Shanelle Gray was awarded temporary legal custody last month. The insider revealed that the girls also secured a restraining order against their mother, forcing her to stay 100 yards away from the young actress at all times.
Click to continue reading 'Modern Family' Star's Family Denies Abuse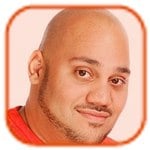 Posted by Andru Edwards Categories: Break-ups, Legal Issues, Meltdowns
Hugh Hefner's son, Marston, has been sentenced to a 52-week domestic violence program for allegedly assaulting his girlfriend.
The 21-year-old eldest son of the Playboy mogul was accused of kicking Playmate Claire Sinclair and punching her in the stomach during at fight at their Pasedena apartment on February 12. He was subsequently charged with inflicting corporal injury on a spouse or cohabitant and entered a plea of "no contest" in court yesterday.
Marston also stood accused of damaging Claire's laptop during the fight, although that charge was dismissed. According to TMZ.com, the judge ordered him to stay away from Claire - who was pictured moving out of their home just days after the alleged attack. The 20-year-old model quit Playboy while the case was ongoing, and originally said she would drop the charges if Marston apologized publically and sought psychological help.
Marston has previously admitted to having extremely high standards when it comes to women, having grown up in the Playboy Mansion. "My, like, expectancy for what girl I'm going to get is, like, so f*****-up. I've just been around really hot women my entire life, so the average high school girl won't do it for me," he told GQ.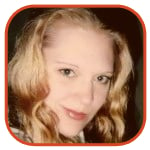 Posted by K.C. Morgan Categories: Music, Rumors
Star magazine and Radar Online are sticking behind their story that Britney Spears called ex-husband Jason Alexander to complain about current flame Jason Trawick -- and Brit sent them a very public message on Thursday.
Her Twitter page offered up this little gem: "PS--Star Magazine, Radar Online, Jason Alexander and the rest of you liars, Ya'll can kiss my lily white southern Louisiana ass!" (First things first: we want the Twitter page checked for accuracy. No southerner should ever spell y'all incorrectly.)
Click to continue reading Britney Spears Fires Back Against Tabloids
Read More
| E! Online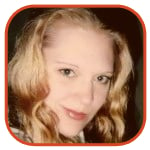 Posted by K.C. Morgan Categories: Music, Legal Issues, Rumors
UPDATE: You can read Britney's Twitter response here.
Radar Online is offering exclusive audio of what is purportedly a conversation between pop princess Britney Spears and her husband for one day Jason Alexander (not the Seinfeld actor; different guy).
In it, "Britney" says that current boyfriend Jason Trawick has been beating her. In one memorable moment, the woman on the tape says her father has a "shotgun … and he's just waiting to use it."
Waiting for what? In any event, Alexander talked about this and much more with Star magazine, saying that Britney's life has "turned into a nightmare."
But the Spears camp says no way. They are categorically denying the audio clip, telling TMZ it is "so obviously fake as to be laughable."
"Suffice it to say, Jason Trawick has never laid a hand on Britney [Spears]," they said in a prepared statement.
Click to continue reading Britney Spears: Audio Recording a Fake
Read More
| TMZ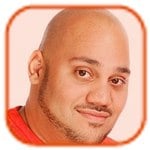 Posted by Andru Edwards Categories: Movies, Music, Break-ups, Legal Issues, Rumors
Mel Gibson is being investigated over domestic violence claims.
The Los Angeles County Sheriff's Department has decided to look into allegations the actor assaulted ex-girlfriend Oksana Grigorieva during incidents dating back to January and February. According to TMZ, the Sheriff's Department has opened a "spousal abuse" inquiry and Oksana was interviewed by deputies on Monday.
She is believed to have told officers she was the victim of violence on several occasions and made the decision to secretly tape Mel's behavior when it got really bad because she was frightened for her safety.A statement has now been released revealing investigators are "currently gathering information regarding the allegations."
It was reported on Thursday that Mel hit Oksana while she was holding their baby daughter Lucia. A tape recording from January allegedly reveals the Russian singer asking the 54-year-old actor what he is doing hitting her while she is carrying the tot, who was born in October 2009.
Click to continue reading Mel Gibson Facing Violence Probe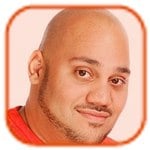 Posted by Andru Edwards Categories: Music, Celebrity Babies, Legal Issues, Rumors
While her career is experiencing a comeback, Britney Spears's domestic life isn't still quite on track. The princess of pop is reportedly set to be quizzed by social workers over allegations of child abuse.
Spears, who has two sons, Sean Preston, four, and three-year-old Jayden James, with her ex-husband Kevin Federline, has been accused by her former bodyguard Fernando Flores of being an unfit mother, beating one of the tots with a belt and giving them both foods they were allergic to.
"Britney doesn't mean to be a bad mother. But Flores feels she has so many issues she can't be trusted around her boys. He claims the first really shocking incident was when she came marching into the pool house at her mansion and demanded his belt. He handed it over but then followed her into the main house and claims he witnessed the alleged incident," said a source.
Britney, 28, strongly denies claims she mistreated her young boys in late March or early April. They currently split their time between her home in Beverly Hills, California, and their father Kevin's house. Child protection agency workers apparently tried to question her about the allegations last week, but Britney had already left her home to spend a few days in Los Angeles.
Click to continue reading Britney Spears to be Questioned on Grounds of Child Abuse
© Gear Live Media, LLC. 2007 – User-posted content, unless source is quoted, is licensed under a Creative Commons Public Domain License. Gear Live graphics, logos, designs, page headers, button icons, videos, articles, blogs, forums, scripts and other service names are the trademarks of Gear Live Inc.