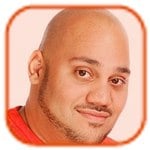 Posted by Andru Edwards Categories: Movies, Music, Engagements, Rumors
Liam Hemsworth needs a break from Miley Cyrus.
While the Hunger Games actor's relationship with his 20-year-old fiancee is alleged to be in trouble amid claims about his infidelity, the couple are still together but Liam has decided to fly home to Australia for some space.
"Liam did fly home to Australia so they could have a break. He has been spending time with his brother Chris, with whom he is very close. Miley is still upset with Liam. She took her engagement ring off to make him mad. But, it doesn't mean that they have split. Miley says they are still together. Miley is crazy about Liam, but sometimes doesn't treat him great. She likes things her way and tends to play games. Liam is also a strong person and that's why they often butt heads," a source said.
While Liam, 23, was alleged to have cheated on Miley with January Jones, 35, insiders insist the pair have been friends for some time. "[They] used to go clubbing together in Los Angeles. They have been friends for a while," a source explained.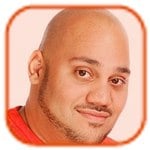 Posted by Andru Edwards Categories: Movies, Divorce, Features
Sharon Stone thinks that it is "easy" to only blame Arnold Schwarzenegger for his affair.
The Lovelace actress is good friends with the action movie icon, and feels he cannot be solely held responsible after he had an affair - and fathered love child Joseph, 15 - with their housekeeper Mildred Baena while still with his ex-wife Maria Shriver.
"Whatever happened in their [Arnold and Maria's] home was happening with both of them. It's a terrible thing - and it's easy to say 'Oh, it's just something that he did,' but this took place in their home, over a decade. It happened with both of them," she said.
Despite this, Sharon did reveal she was "disappointed" with the revelation of the Last Stand star's affair: "I have a very frank relationship with Arnold. Was I disappointed? Who wasn't? Nobody is excited when people betray themselves and their families. No one goes, 'Yay, good for you.'"
Click to continue reading Sharon Stone: It's Easy to Blame Arnold Schwarzenegger for Affair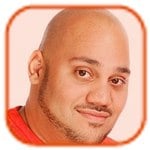 Posted by Andru Edwards Categories: Movies, Rivalries
Liberty Ross is no longer upset with Kristen Stewart over her fling with Rupert Sanders. The 34-year-old model and actress was devastated when her husband cheated on her with the 22-year-old actress but after filing for divorce she has decided to put the whole thing behind her.
"The good thing about Liberty is that she's not upset anymore. She's had time to get over the initial shock and awe of it when it was exposed last year and the divorce was the nail in the coffin. That girl's extremely mature. She's handled all this public tragedy in her life with grace and humility for the sake of her children. I toast to her," an insider said.
Liberty's main priorities at the moment are her children, Sykla, seven, and Tennyson, five, and she is trying to get along with Rupert for their sake. "All she cares about right now are her children and her future. She's spoken to Rupert by phone and the conversations were all business - trying to discuss the arrangements for the children," the source added.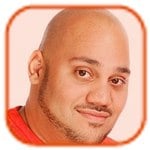 Posted by Andru Edwards Categories: Movies, Dating
Kristen Stewart has sent a "long love letter" to Robert Pattinson.
The pair reportedly agreed to a trial separation while the British actor films The Rover in Australia, and despite agreeing to no contact while he is away, the 23-year-old actress - who cheated on her Twilight Saga co-star with married director Rupert Sanders last summer - has penned her innermost feelings in a note to the hunky star in a bid to repair their fractured relationship.
"Kristen wrote a long letter... explaining her love to Rob. Even if he can't forgive her, he should know that she is closer to him than anyone else could ever be," a source said.
It was previously claimed Kristen was planning to fly out to Australia in a desperate attempt to see Robert, 26. "Kristen is desperate to get out to Australia because she misses Rob. But he's being ambivalent about the whole thing. It seems like she's going to fly out there, despite the fact that he has cut their communication down a lot. He's barely picking up her calls [or] responding to her messages," an insider explained. However, after being advised against making the trip, Kristen decided to write the letter instead.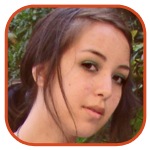 Posted by Robin Paulson Categories: Movies, Divorce, Legal Issues
While Kristen Stewart and Robert Pattinson have successfully reconciled following Stewart's affair with her Snow White and the Huntsman director Rupert Sanders, the same cannot be said for Sanders and his wife Liberty Ross, as she has just filed for divorce in Los Angeles.
Sanders and Ross have two children together - both filed for joint custody for the pair, and Rupert is said to have asked to split the court costs.
The couple, who have been married for nine years, are rumored to have tried to patch up their relationship through couples therapy. "It was Rupert's suggestion that he go to therapy with Liberty. He will do anything to save his marriage because he loves his wife and knows he screwed up. Rupert is willing to do absolutely anything and everything he can to save his marriage, he knows this is the worst mistake of his life, and he cannot believe he was so stupid," a source said in September.
Read More
| Daily Mail

Kim Kardashian has been accused of having an affair with Kanye West while she was still dating Reggie Bush.
Rapper Consequence - who was once signed to Kanye's G.O.O.D record label but no longer talks to the "Stronger" hitmaker - alleges he drove the 35-year-old star to hotels to meet the brunette beauty while she was seeing the American footballer, whom she dated on and off from 2007 to 2010.
Speaking on radio station Power 105.1's Breakfast Club show, he claimed, "When he [Kanye] was sticking Kim when Kim was with Reggie you know whose secret that was? That was our secret." Consequence's girlfriend Jen The Pen then added, "When the rest of the world didn't know."
Jen also claimed Kanye would often ring Consequence - whose real name is Dexter Raymond Mills Jr. - and ask him for advice about Kim, who split with Reggie in 2010 and went on to marry Kris Humphries for 72 days in 2011. "He had his back every night that man called, 'What do I, what do I do about Kim. I need to be with her.' That secret was in my home," she explained.
Click to continue reading Kim Kardashian Accused of Affair with Kanye West
Mike Tyson was "mad as hell" when he caught Brad Pitt in bed with his wife. The former world heavyweight boxing champion was furious when he walked in on Brad - a then unknown actor - and his model ex-wife Robin Givens having sex in her bed in the late 80s after their short-lived marriage had ended.
In an interview on US chat show In Depth With Graham Bensinger, he revealed, "I was mad as hell! I was going to ... you should have seen his face when he saw me." Despite going through a messy split - which eventually cost Mike a $10 million settlement and saw him accused of domestic abuse - Mike was still going to Robin's home every day to have sex with her when he caught Brad.
Click to continue reading Mike Tyson Caught Brad Pitt in Bed with His Wife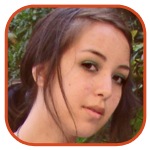 Posted by Robin Paulson Categories: Movies, Television, Child Stars, Features
So Lindsay Lohan has a half-sister - big deal! Well, that's at least how the actress is handling it, anyway.
Lohan appeared on Friday's Good Morning America to promote her big comeback TV movie, Liz & Dick, and she spared few moments discussing her half-sister Ashley Horn, who was recently revealed by her father Michael on The Trish Goddard Show earlier this week.
When talk show host Amy Robach brought up the subject of her new family member, Lindsay responded, "I didn't even hear that, so thanks for the news." Robach pressed on again and Lindsay was more adamant: "I don't pay attention to any of it. I can't... I don't really want to get into that because. I want to stay on the positive side of things."
When previously asked by TMZ about Horn, Lindsay said that "[had] no hard feelings towards Ashley but finds the situation 'disgusting' especially because Micheal had the affair while he was still married to (and having kids with) wife Dina."
Read More
| Daily Mail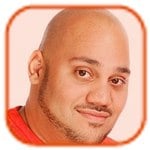 Posted by Andru Edwards Categories: Movies, Dating, Hook-ups, Features
Kirstie Alley claims she and the late Patrick Swayze were once "in love."
The 61-year-old actress - who called her former Look Who's Talking co-star John Travolta the greatest love of her life just days ago - claims she was also once "in love" with her North and South co-star.
The former Dancing With The Stars contestant told Entertainment Tonight on Monday, "Both of us were married. We did not have an affair. But again, I think what I did was worse. Because I think when you fall in love with someone when you're married you jeopardize your own marriage and their marriage. It's doubly bad."
Click to continue reading Kirstie Alley Was "in Love" with Patrick Swayze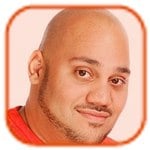 Posted by Andru Edwards Categories: Movies
Taylor Lautner has opened up about Kristen Stewart's cheating scandal.
The Twilight actor has broken his silence about his co-star's "momentary indiscretion" - when she was caught cheating on Robert Pattinson with married Snow White and the Huntsman director Rupert Sanders - and doesn't know whether the trust can ever be regained in a relationship.
"To be honest, I've never been involved in any of those situations, so I don't know [if trust can be regained]. It would be just a guess and a shot in the dark, and I don't want to give that if I haven't even been there myself," he said when quizzed on her infidelity.
The Hollywood hunk was quick to defend his co-star Kristen and insisted he is "proud" of every decision she makes: "Kristen is fantastic at everything she does. I'm always proud of her."
© Gear Live Media, LLC. 2007 – User-posted content, unless source is quoted, is licensed under a Creative Commons Public Domain License. Gear Live graphics, logos, designs, page headers, button icons, videos, articles, blogs, forums, scripts and other service names are the trademarks of Gear Live Inc.