Angelina Jolie will be celebrating Thanksgiving in Australia.
The 38-year-old star is currently in Sydney with her six children, Maddox, 12, Pax, nine, Shiloh, seven, Zahara, eight, and five-year-old twins Knox and Vivienne - whom she raises with fiane Brad Pitt - while she shoots new film Unbroken. The family will be spending the popular holiday - which falls on November 28 this year - Down Under.
Angelina's father Jon Voight is disappointed he won't be able to spend the holiday with them, but says they are all having a great time in Australia. According to the New York Daily News Confidenti@l column, Jon told reporters at the Chelsea Piers' Children of Chernobyl benefit, "My grandchildren are just terrific. Angie's working on her film and directing her film in Australia, so I won't be able to see them this holiday."
The 74-year-old actor also revealed he was bursting with pride when his daughter won the Jean Hersholt Humanitarian Award at the Governors Awards in Los Angeles earlier this month. It highlighted her work as the co-founder of the Prevent Sexual Violence Initiative and her involvement as a special envoy in the United Nations High Commissioner for Refugees. "It's a very high honor. I'm very proud of her," he said.
Click to continue reading Angelina Jolie to Spend Thanksgiving in Australia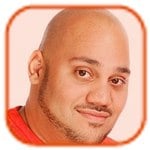 Posted by Andru Edwards Categories: Movies, Rumors
Angelina Jolie is set to sign a book deal worth over $50 million.
The 38-year-old star - who underwent a double mastectomy in February - is reportedly the subject of a bidding war for the rights to her autobiography, and the battle has already hit around $50 million.
"Whoever gets her will be sitting on a gold mine. Her book is guaranteed to top the bestseller lists in virtually every country on the planet and even an advance of that size would be recouped within weeks," a source at one US publisher told the Daily Star Sunday newspaper.
A friend of the Salt actress - who has six children, Maddox, 12, Pax, nine, Zahara, eight, Shiloh, seven, and five-year-old twins, Knox and Vivienne with fiance Brad Pitt - revealed Angelina thinks "the time is now right" to pen her book, and she won't be holding back.
Click to continue reading Angelina Jolie Set for $50 Million Book Deal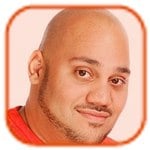 Posted by Andru Edwards Categories: Movies, Weddings, Celebrity Babies, Child Stars, Rumors
Brad Pitt and Angelina Jolie's daughter Zahara is set to be maid of honor at their wedding. The couple are reportedly in the final planning stages for their bog day and are set to tie the knot in Los Angeles in the next few weeks.
Zahara, eight, has her heart set on having a major role and her parents seem happy to fulfil her wish and the couple's other kids, Maddox, 12, Pax, nine, Shiloh, seven, and five-year-old twins Knox and Vivienne, will also be part of the ceremony.
"Zahara wants to be maid of honor and knowing Angelina she'll let her. Shiloh wants to be an usher and Pax and Maddox have said they'll help Brad's brother Doug be best man. The wedding is mainly for their children and they want it to happen at home in LA," a source said.
The wedding was originally supposed to take place at their Chateau Miraval estate in Provence, France, but Brad and Angelina chose LA so that all of their friends and family can attend.
Click to continue reading Zahara to Be Maid of Honor at Brad and Angelina's Wedding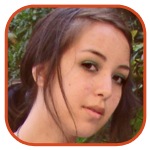 Posted by Robin Paulson Categories: Movies, Music, Features
While many people have praised Angelina Jolie for her decision to undergo a double mastectomy surgery for preventative measures against cancer - of which she discovered she is at great risk due to a mutated gene - singer Melissa Etheridge is not one of them.
"I wouldn't call it the brave choice. I actually think it's the most fearful choice you can make when confronting anything with cancer," the 52 year-old musician - who underwent five rounds of chemotherapy herself in 2005 - said in a recent interview.
The LGBT activist reasoned that there are other ways to avoid cancer: "[Having a double mastectomy] is way down the line on the spectrum of what you can do and [considering] the advancements we've made in things like nutrition and stress levels. My belief is that cancer comes from inside you and so much of it has to do with the environment of your body. It's the stress that will turn that gene on or not. Plenty of people have the gene mutation and everything but it never comes to cancer. There was so much acidity in everything. I really encourage people to go a lot longer and further before coming to [Jolie's] conclusion."
Click to continue reading Melissa Etheridge: Angelina's Double Mastectomy Wasn't Brave
Read More
| Daily Mail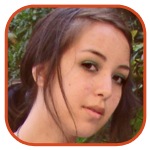 Posted by Robin Paulson Categories: Movies, Photos
Angelina Jolie was all smiles at the London premiere of partner Brad Pitt's latest film World War Z - the first public apperance the starlet has made since writing about her double mastectomy surgery last month. The 37 year-old mother of six - who underwent the surgery after discovering she had a mutated gene which predisposed her to cancer - looked radiant in a simple black dress, quelling any concerns of her recovery.
Due to having to attend the movie premiere, Jolie was unable to attend the funeral of her aunt, Debbie Martin, who recently lost her battle with cancer.
(Check out more photos from the World War Z red carpet after the jump).
Click to continue reading PHOTOS: Angelina Jolie's First Appearance Since Double Mastectomy
Read More
| Huffington Post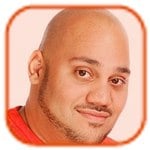 Posted by Andru Edwards Categories: Movies, Obituaries
Angelina Jolie will miss her aunt's funeral because it clashes with the premiere of Brad Pitt's new movie World War Z.
The Salt actress - who recently revealed she underwent a double mastectomy after she was identified as carrying the BRCA1 cancer gene - lost her aunt Debbie Martin, 61, over the weekend following a battle with breast cancer but Angelina cannot make the funeral in San Diego on Sunday because she will be in London.
"We are making the final arrangements for the funeral as we speak. But we expect it to be this Sunday at noon at El Camino Memorial in Sorrento Valley near our home. Angelina will be in London on Sunday so she won't be able to attend but she has been in touch with us and with various other members of the family, which has obviously been lovely and has meant a lot to us," Debbie's husband Ron told E! News.
Ron also revealed the family are hoping to start a charity to raise money for BRCA genetic testing: "We are currently in the process of setting up a foundation in Debbie's memory and we are hoping to raise money for women who can't afford to get BRCA testing. We are hoping to work with a charity called the Clearity Foundation so that every woman in America will have access to BRCA testing that could save her life--no matter how much money she has."
UPDATE: Angelina Jolie's aunt Debbie Martin passed away early Sunday morning.
Angelina Jolie's aunt is in a coma dying of cancer. The actress recently revealed she had undergone a double mastectomy after she was identified as carrying the BRCA1 cancer gene, which gave her an 87 per cent chance of developing breast cancer and a 50 per cent risk of getting ovarian cancer.
Now, her uncle Ronald has told of how his wife Debbie, 61, collapsed on Wednesday and was surrounded by her family last night. "She had a seizure and we took her to hospital. They have turned off the life support and her family is all here holding her hand. This is the love of my life ... My wife is hanging in there. It's just a matter of hours. She's a fighter. I have reached out to Angelina to tell her what's going on ... [Debbie is] in a coma. It's breast cancer but I think it has spread everywhere," he said.
Click to continue reading Angelina Jolie's Aunt Dying of Cancer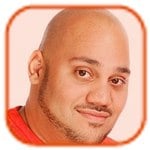 Posted by Andru Edwards Categories: Movies, Break-ups, Features, Rumors
Brad Pitt and Jennifer Aniston are "very good friends."
The pair were married from 2000 to 2005 and although both have moved on - Brad has six children with his fiancee Angelina Jolie while Jennifer is engaged to Justin Theroux - they are still close.
Brad's make-up artist Jean Black told Esquire magazine, "I think Brad was ready to soar when he met Angie. This is not to say anything negative about Jennifer. I was part of that and I know that he and Jennifer are very good friends and he cared deeply for her. But in Angie, he saw a very adventurous person who was grabbing on to life and taking it to its nth degree. It was intriguing because I felt Brad had that in him and wanted to unleash it."
While they are close now, Brad, 49, recently hinted he was unhappy during his marriage to Jennifer, 43, because of his drug use: "For a long time I thought I did too much damage - drug damage. I was a bit of a drifter. A guy who felt he grew up in something of a vacuum and wanted to see things, wanted to be inspired. I followed that other thing. I spent years f**king off. But then I got burnt out and felt that I was wasting my opportunity. About a decade ago [I made a] a conscious change... It was an epiphany - a decision not to squander my opportunities. It was a feeling of, 'Get up.' Because otherwise, what's the point?"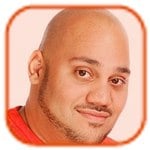 Posted by Andru Edwards Categories: Movies, Rivalries, Rumors
Jennifer Aniston reportedly cried when she read about Angelina Jolie's double mastectomy.
The Horrible Bosses star - who split from Brad Pitt in January 2005, shortly before he started dating Angelina, his current fiancee - was deeply upset when she read how the actress had both breasts removed after finding out she had an 87 per cent chance of developing breast cancer.
"She was moved beyond belief reading Angelina's story. It really took her by surprise how brave she is. To go through such a major thing for all her family has made Jen realize that regardless of how they hooked up, Angelina does really love Brad and [their six] kids. Sure, Jen got hurt when Brad left her and the pain dragged on for years, but she's so over it now, and wants to extend an olive branch to Angelina," a source told National Enquirer.
Jennifer, 44, has long been a campaigner for breast cancer awareness and has friends who have been affected by it, including singer Sheryl Crow, who had a lumpectomy in 2006, and Christina Applegate - who played the sister of her character Rachel in Friends - who had both her breasts removed as a preventative measure.
Click to continue reading Jennifer Aniston Cried for Angelina
Angelina Jolie's father only found out she'd undergone a double mastectomy online.
The Salt actress opened up about her operation - which she decided to have after tests showed she carries the BRCA1 gene and had an 87 per cent chance of developing breast cancer and a 50 per cent chance of contracting ovarian cancer - in a moving piece in the New York Times newspaper, and Jon Voight has admitted he has only just learned the shocking news, despite seeing his daughter and her fiance Brad Pitt just two days ago.
"My love and admiration for my daughter can't be explained in words. I saw her two days ago with my son Jamie. We all got together for his birthday, with her and Brad. But I didn't know. It wasn't obvious at all. I found out this morning. I was as surprised as anyone and deeply moved by the way she's handled this. She's a very extraordinary person, the way she examined it and what she shared," he told the New York Daily News newspaper.
Click to continue reading Jon Voight Read About Angelina Jolie's Mastectomy Online
© Gear Live Media, LLC. 2007 – User-posted content, unless source is quoted, is licensed under a Creative Commons Public Domain License. Gear Live graphics, logos, designs, page headers, button icons, videos, articles, blogs, forums, scripts and other service names are the trademarks of Gear Live Inc.