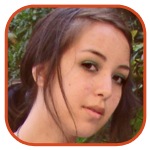 Posted by Robin Paulson Categories: Movies, Photos
Angelina Jolie was all smiles at the London premiere of partner Brad Pitt's latest film World War Z - the first public apperance the starlet has made since writing about her double mastectomy surgery last month. The 37 year-old mother of six - who underwent the surgery after discovering she had a mutated gene which predisposed her to cancer - looked radiant in a simple black dress, quelling any concerns of her recovery.
Due to having to attend the movie premiere, Jolie was unable to attend the funeral of her aunt, Debbie Martin, who recently lost her battle with cancer.
(Check out more photos from the World War Z red carpet after the jump).
Click to continue reading PHOTOS: Angelina Jolie's First Appearance Since Double Mastectomy
Read More
| Huffington Post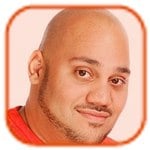 Posted by Andru Edwards Categories: Movies, Obituaries
Angelina Jolie will miss her aunt's funeral because it clashes with the premiere of Brad Pitt's new movie World War Z.
The Salt actress - who recently revealed she underwent a double mastectomy after she was identified as carrying the BRCA1 cancer gene - lost her aunt Debbie Martin, 61, over the weekend following a battle with breast cancer but Angelina cannot make the funeral in San Diego on Sunday because she will be in London.
"We are making the final arrangements for the funeral as we speak. But we expect it to be this Sunday at noon at El Camino Memorial in Sorrento Valley near our home. Angelina will be in London on Sunday so she won't be able to attend but she has been in touch with us and with various other members of the family, which has obviously been lovely and has meant a lot to us," Debbie's husband Ron told E! News.
Ron also revealed the family are hoping to start a charity to raise money for BRCA genetic testing: "We are currently in the process of setting up a foundation in Debbie's memory and we are hoping to raise money for women who can't afford to get BRCA testing. We are hoping to work with a charity called the Clearity Foundation so that every woman in America will have access to BRCA testing that could save her life--no matter how much money she has."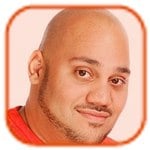 Posted by Andru Edwards Categories: Movies
UPDATE: Angelina Jolie's aunt Debbie Martin passed away early Sunday morning.
Angelina Jolie's aunt is in a coma dying of cancer. The actress recently revealed she had undergone a double mastectomy after she was identified as carrying the BRCA1 cancer gene, which gave her an 87 per cent chance of developing breast cancer and a 50 per cent risk of getting ovarian cancer.
Now, her uncle Ronald has told of how his wife Debbie, 61, collapsed on Wednesday and was surrounded by her family last night. "She had a seizure and we took her to hospital. They have turned off the life support and her family is all here holding her hand. This is the love of my life ... My wife is hanging in there. It's just a matter of hours. She's a fighter. I have reached out to Angelina to tell her what's going on ... [Debbie is] in a coma. It's breast cancer but I think it has spread everywhere," he said.
Click to continue reading Angelina Jolie's Aunt Dying of Cancer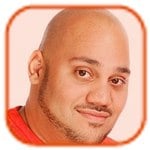 Posted by Andru Edwards Categories: Movies, Break-ups, Features, Rumors
Brad Pitt and Jennifer Aniston are "very good friends."
The pair were married from 2000 to 2005 and although both have moved on - Brad has six children with his fiancee Angelina Jolie while Jennifer is engaged to Justin Theroux - they are still close.
Brad's make-up artist Jean Black told Esquire magazine, "I think Brad was ready to soar when he met Angie. This is not to say anything negative about Jennifer. I was part of that and I know that he and Jennifer are very good friends and he cared deeply for her. But in Angie, he saw a very adventurous person who was grabbing on to life and taking it to its nth degree. It was intriguing because I felt Brad had that in him and wanted to unleash it."
While they are close now, Brad, 49, recently hinted he was unhappy during his marriage to Jennifer, 43, because of his drug use: "For a long time I thought I did too much damage - drug damage. I was a bit of a drifter. A guy who felt he grew up in something of a vacuum and wanted to see things, wanted to be inspired. I followed that other thing. I spent years f**king off. But then I got burnt out and felt that I was wasting my opportunity. About a decade ago [I made a] a conscious change... It was an epiphany - a decision not to squander my opportunities. It was a feeling of, 'Get up.' Because otherwise, what's the point?"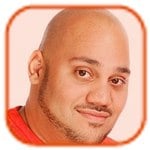 Posted by Andru Edwards Categories: Movies, Rivalries, Rumors
Jennifer Aniston reportedly cried when she read about Angelina Jolie's double mastectomy.
The Horrible Bosses star - who split from Brad Pitt in January 2005, shortly before he started dating Angelina, his current fiancee - was deeply upset when she read how the actress had both breasts removed after finding out she had an 87 per cent chance of developing breast cancer.
"She was moved beyond belief reading Angelina's story. It really took her by surprise how brave she is. To go through such a major thing for all her family has made Jen realize that regardless of how they hooked up, Angelina does really love Brad and [their six] kids. Sure, Jen got hurt when Brad left her and the pain dragged on for years, but she's so over it now, and wants to extend an olive branch to Angelina," a source told National Enquirer.
Jennifer, 44, has long been a campaigner for breast cancer awareness and has friends who have been affected by it, including singer Sheryl Crow, who had a lumpectomy in 2006, and Christina Applegate - who played the sister of her character Rachel in Friends - who had both her breasts removed as a preventative measure.
Click to continue reading Jennifer Aniston Cried for Angelina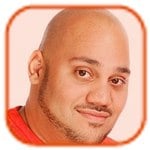 Posted by Andru Edwards Categories: Movies
Angelina Jolie's father only found out she'd undergone a double mastectomy online.
The Salt actress opened up about her operation - which she decided to have after tests showed she carries the BRCA1 gene and had an 87 per cent chance of developing breast cancer and a 50 per cent chance of contracting ovarian cancer - in a moving piece in the New York Times newspaper, and Jon Voight has admitted he has only just learned the shocking news, despite seeing his daughter and her fiance Brad Pitt just two days ago.
"My love and admiration for my daughter can't be explained in words. I saw her two days ago with my son Jamie. We all got together for his birthday, with her and Brad. But I didn't know. It wasn't obvious at all. I found out this morning. I was as surprised as anyone and deeply moved by the way she's handled this. She's a very extraordinary person, the way she examined it and what she shared," he told the New York Daily News newspaper.
Click to continue reading Jon Voight Read About Angelina Jolie's Mastectomy Online
Angelina Jolie and Brad Pitt are preparing to tie the knot following her double mastectomy.
The 37-year-old actress - who made the drastic decision to have both her breasts removed after she was identified as carrying the BRCA1 cancer gene, which gave her an 87 per cent chance of developing breast cancer and a 50 per cent risk of ovarian cancer - is planning to marry her 49-year-old fiance "sooner rather than later," after putting their wedding on hold so she could focus on recovering from the gruelling surgery and Brad could wrap up his latest movie.
"Angie is keen on a wedding and the kids are clamoring for a marriage and keep asking Brad and Angie when it's happening. Brad has been caught up in production turmoil with his new film World War Z, so there's been no wedding planning as a result, but Angie has said it will happen sooner rather than later. They are all for all intents and purposes married, but it's become clear that it's important to them to make it official," a source close to the couple said.
Click to continue reading Angelina Jolie and Brad Pit Preparing to Wed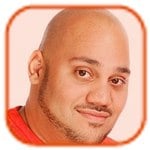 Posted by Andru Edwards Categories: Movies, Features
Angelina Jolie has undergone a double mastectomy.
The 37-year-old actress - whose mother Marcheline Bertrand died in 2007 after battling ovarian cancer - took the decision to have both of her breasts removed despite being healthy, as she has been found to have the BRCA1 cancer gene, giving her an 87 per cent chance of developing breast cancer and 50 per cent risk of ovarian cancer.
Writing in the New York Times, Angelina said, "My doctors estimated that I had an 87 percent risk of breast cancer and a 50 percent risk of ovarian cancer, although the risk is different in the case of each woman. Only a fraction of breast cancers result from an inherited gene mutation. Those with a defect in BRCA1 have a 65 percent risk of getting it, on average. Once I knew that this was my reality, I decided to be proactive and to minimize the risk as much I could. I made a decision to have a preventive double mastectomy. I started with the breasts, as my risk of breast cancer is higher than my risk of ovarian cancer, and the surgery is more complex. On April 27, I finished the three months of medical procedures that the mastectomies involved. During that time I have been able to keep this private and to carry on with my work."
Click to continue reading Angelina Jolie Has Double Mastectomy
Brad Pitt and Angelina Jolie are set to get married in May.
The Moneyball star got a wedding license at the end of February which states he and the screen beauty must now tie the knot within 90 days, and if the pair do decide to get hitched in May the date could clash with his ex-wife Jennifer Aniston and her fianceJustin Theroux's big day.
"Brad and Angelina left themselves short of time to sort out their wedding because of the license deadline. A few months is nothing when you're planning a wedding - especially one as major as theirs. Everything points to them getting married in May just after the Cannes Film Festival ends, because they've got their hearts set on tying the knot in France," a source told The Sun.
Jennifer and Justin have been busy organizing their wedding for months and are also believed to be planning their special day in May.
Click to continue reading Will Brad Pitt and Angelina Jolie Marry in May?
Brad Pitt and Angelina Jolie have chosen their wedding rings.
The Hollywood couple have sparked rumors they are to tie the knot very soon after an assistant working for Angelina collected the marriage bands for them from top Los Angeles jewelers Neil Lane at the end of last month.
"On November 27, a stylist for the actress picked up wedding rings from Neil Lane jewelers for the couple," In Touch reports. Neil Lane has previously created jewelry pieces for Angelina and is renowned for his engagement and wedding rings which he has made for a host of stars including, Jessica Simpson and Ellen DeGeneres. In June, Liam Hemsworth proposed to Miley Cyrus with an engagement ring made by Lane.
Last month, Brad, 48, claimed he is in no rush to marry his fiancee and is happy to wait until the time is right for both him and Angelina, 37, even though he popped the question back in April and has been with her for seven years: "We don't have a date yet. I don't know what's going to happen in two weeks never mind the New Year. We're such migratory workers that it'll be a matter of convenience location wise."
© Gear Live Media, LLC. 2007 – User-posted content, unless source is quoted, is licensed under a Creative Commons Public Domain License. Gear Live graphics, logos, designs, page headers, button icons, videos, articles, blogs, forums, scripts and other service names are the trademarks of Gear Live Inc.