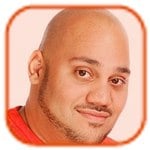 Posted by Andru Edwards Categories: Movies
President Barack Obama thinks Anne Hathaway "was the best thing" in The Dark Knight Rises.
He spoke about the film during a campaign fundraiser at producer Harvey Weinstein's Connecticut home on Monday. The political leader said that Anne was "spectacular" in the film.
"I got a chance to see Batman, and she was the best thing in it. That's just my personal opinion," he said.
Anne, who laughed at Obama's flattery, was in attendance as one of the evening's co-hosts, along with Joanne Woodward, Aaron Sorkin and Weinstein. Also at the $35,800-per-plate dinner was Jerry Springer and American Vogue editor-in-chief Anna Wintour.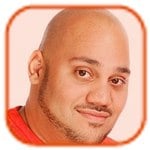 Posted by Andru Edwards Categories: Movies
Morgan Freeman has donated $1 million to Barack Obama's re-election campaign.
The Dark Knight Rises actor joins the likes of Bill Maher and DreamWorks Animation CEO Jeffery Katzenberg in delivering millions of dollars to the operation, and Morgan has praised the Democrat president's history of working on "tolerance."
"He ended combat operations in Iraq, put in place sensible reforms of Wall Street, saved the auto industry and protected the health care of every American. He has led our nation to be more tolerant and placed impressive, accomplished women on the Supreme Court. In return, he is the target of hundreds of millions of dollars from right-wing sources. I am proud to lend my voice - and support - to those who defend him. Priorities USA Action is doing a great job of protecting the values I believe in. I am happy to help them and I hope others will join me."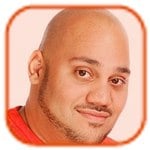 Posted by Andru Edwards Categories: Movies, Rants
Brad Pitt's mother Jane Pitt has "Christian" views on abortion and gay marriage.
The showbiz matriarch - whose son Brad is one of the most vocal supporters of gay rights in Hollywood - has written a letter to her local newspaper the News-Leader in Springfield, Missouri, urging people to vote for Republican presidential candidate Mitt Romney, due to him being a "family man with high morals."
She also hits out at President Barack Obama because he supports the "killing of unborn babies and same-sex marriage."
"I am ... a Christian and differ with the Mormon religion. But I think any Christian should spend much time in prayer before refusing to vote for a family man with high morals, business experience, who is against abortion, and shares Christian conviction concerning homosexuality just because he is a Mormon. Any Christian who does not vote or writes in a name is casting a vote for Romney's opponent, Barack Hussein Obama - a man who sat in Jeremiah Wright's church for years, did not hold a public ceremony to mark the National Day of Prayer, and is a liberal who supports the killing of unborn babies and same-sex marriage," she wrote.
Click to continue reading Brad Pitt's Mother Writes Anti-Gay Marriage Letter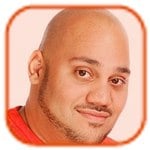 Posted by Andru Edwards Categories: Music, Parties
Gwen Stefani is to host a fundraiser with Michelle Obama.
The No Doubt singer will stage a "Family Day" with the First Lady at Gwen's Beverly Hills home on August 12 and a family of four can join the party for $1,000. A $5,000 donation gets the family extra time with Gwen and Michelle, wife of President Barack Obama. It is not known whether Gwen's sons, Kingston, six, and three-year-old Zuma, or Michelle's daughters, Malia, 14, and 11-year-old Sasha, will be at the event.
Click to continue reading Gwen Stefani to Host Fundraiser With Michelle Obama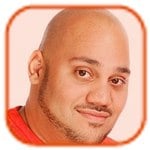 Posted by Andru Edwards Categories: Music, Television, Weddings, Kind Acts, Legal Issues
Celebrities have praised Barack Obama after he announced he supports gay marriage. The president revealed in a new interview that he had changed his mind about same-sex couples legally commiting.
"There have been times where Michelle and I have been sitting around the dinner table and we're talking about their friends and their parents and Malia and Sasha, it wouldn't dawn on them that somehow their friends' parents would be treated differently. It doesn't make sense to them and frankly, that's the kind of thing that prompts a change in perspective," he said in an interview with ABC News.
Click to continue reading Celebrities Thank Obama for Gay Marriage Support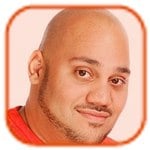 Posted by Andru Edwards Categories: Movies, Television, Parties
Lindsay Lohan has been invited to the White House Correspondents' Dinner.
The Mean Girls actress is among a host of names to be asked to attend the event - which is held yearly to celebrate the work of journalists and is hosted by President Barack Obama - including George Clooney, Josh Hutcherson and Charlize Theron which takes place tonight. Director Steven Spielberg, actress and singer Zooey Deschanel and 'The Help' star Viola Davis are also expected to be at the dinner.
Lindsay - who recently confirmed her return to acting work playing the late Dame Elizabeth Taylor in biopic Liz and Dick - is a guest of Fox's Greta Van Susteren and will be accompanied by her long-term lawyer Shawn Chapman Holley. Kim Kardashian and her mother Kris Jenner are also guests of the Fox network.
Jimmy Kimmel will be providing the laughs as the comedian hosting the event, and he recently revealed he would be making jokes about the "glut of dumb things" said by people in the public eye: "I will feast on stupid comments. There seems to be a glut of dumb things being said."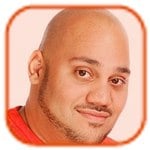 Posted by Andru Edwards Categories: Music
Barack Obama thinks Kanye West in a "talented jacka**."
The American President - who previously took aim at the "Gold Digger" rapper for interrupting Taylor Swift's acceptance speech at the MTV Video Music Awards in 2009 - admits that while he might not like his behavior, he can't deny his ability. "I like Kanye. He's a Chicago guy. Smart. He's very talented. He is a jackass, but he's talented," he said in an interview with The Atlantic.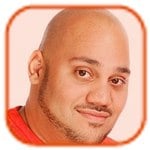 Posted by Andru Edwards Categories: Movies, Legal Issues, Breaking News
George Clooney has been arrested.
The Ides of March actor was taken away in handcuffs along with other protesters, including his father, outside the Sudan Embassy in Washington this morning following three verbal warnings from officers.
The actor - who was joined at the demonstration by his father Nick and Democratic Rep. Jim Moran among others - had said he was taking part in the protest to draw more attention to the accusation that Sudan's president, Omar al-Bashir, is provoking a humanitarian crisis and blocking food and aid from entering the Nuba Mountains from South Sudan. The group held signs which read, "Sudan: Stop Weapons of Mass Starvation."
George had previously warned that if action were not taken in the next few months "we're going to have a real humanitarian disaster.
Click to continue reading George Clooney Arrested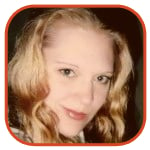 Posted by K.C. Morgan Categories: Television, Legal Issues, Videos
During a recent appearance on Justice with Judge Jeanine (it's on Fox News), Sarah Palin said that she agrees with Donald Trump and supports his birther investigation. You can hear her comments in the video above.
Trump has publicly attacked President Barack Obama, demanding to see his birth certificate, because evidently he watched a lot of Fox News during the 2008 election. Sarah Palin, whose party lost the election, was quick to take his side. She appreciates "that the Donald wants to spend his resources on something that so interests him and so many Americans."
Click to continue reading VIDEO: Sarah Palin Votes Yes for Donald Trump Investigation
Read More
| Perez Hilton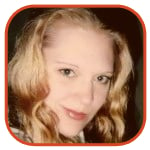 Posted by K.C. Morgan Categories: Legal Issues, Videos
Barack Obama, President of the United States of America, offered words of hope and inspiration during a speech he gave in Arizona this week. The president visited the state following the recent events in Tucson, wherein 6 people lost their lives at the hands of a shooter who opened fire in an area mall.
Read More
| Perez Hilton

© Gear Live Media, LLC. 2007 – User-posted content, unless source is quoted, is licensed under a Creative Commons Public Domain License. Gear Live graphics, logos, designs, page headers, button icons, videos, articles, blogs, forums, scripts and other service names are the trademarks of Gear Live Inc.