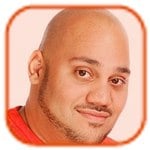 Posted by Andru Edwards Categories: Movies, Television, Meltdowns, Photos
Amanda Bynes has had a nose job.
The What I Like About You actress - who has recently sparked concern for her welfare after displaying erratic behavior - claims she went under the knife to remove skin that was growing between her nose and her eyes, and is thrilled with the results.
The 27-year-old star confirmed she had surgery on her Twitter page on Sunday, writing, "I had a nose job to remove skin that was like a webbing in between my eyes. Having surgery was the most amazing thing for my confidence!"
The Easy A actress said she wanted to be open about her surgery so magazines would stop publishing old pictures of her. "I wasn't going to tell anyone, but I look so much prettier in my new photos that I don't want old photos used anymore! I'm so sick of magazines and blogs using old photos! When will they stop? I will never look like that again!" she added.
Click to continue reading Amanda Bynes Has Nose Job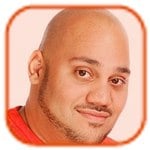 Posted by Andru Edwards Categories: Television, Dating, Features
Lena Dunham is happy with her curvy figure. The Girls creator and star - who is dating fun. guitarist Jack Antonoff - claims she wouldn't like to have the body of a Victoria's Secret model like Miranda Kerr and Alessandra Ambrosio because people would always be staring at her.
"There would be all kinds of weird challenges to deal with. I don't think I'd like it very much. I don't want to go through life wondering if people are talking to me because I have a big rack. Not being the babest person in the world creates a nice barrier. That said, I probably would want to see if I could get free food at restaurants. Then I'd call a doctor and see if she could return me to my former situation," the 26-year-old actress told Playboy.
Lena also revealed her taste in men has changed in recent years but she is now madly in love with Jack, whom she began dating last year: "When I was younger, I liked men who gave me some guff. Now I'm much more into someone who is interesting and open with his emotions, has a really good sense of humor and a passion for what he does, wants to hang out with my parents and doesn't want to stay out too late. If I can get excited imagining funny things he did as a kid, there's a pretty good chance I'm in love with him."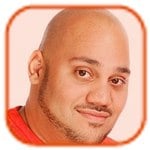 Posted by Andru Edwards Categories: Movies, Television
Zooey Deschanel thinks that Hollywood stars are too thin. The New Girl actress isn't a fan of the recent trend of stick thin actresses and thinks many of her contemporaries look "much, much too skinny."
In an interview for the February 2013 issue of Glamour, she said, "Actresses have definitely gotten thinner over the course of my lifetime. Women I admired growing up - Debra Winger, Diane Keaton, Meryl Streep--were all beautiful and thin, but not too thin. There are a lot of actresses who are unhealthy-skinny - much, much too skinny. You can't Pilates to that. I'm a very small person, and if I lost 15 pounds, I'd look like them; it's scary. For young girls, what does that say? You need to look this way to be successful? That's not true. You do not need to look or be anorexic to be successful in Hollywood. The range of what's acceptable is larger than what people believe."
Zooey also revealed her parents and grandparents are her relationship idols:
Click to continue reading Zooey Deschanel Slams Skinny Actresses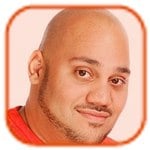 Posted by Andru Edwards Categories: Movies, Hair Styles, Rants, Features
Anne Hathaway thinks her short hair makes her look like her "gay brother."
The Les Miserables actress - who chopped off her long brunette locks while filming the movie - has revealed she thinks her pixie cut makes her look more masculine despite vowing to keep the style.
According to gossip website RadarOnline.com, the 29-year-old actress revealed at a screening for the movie in New York on Friday she was initially terrified to look in the mirror after cutting her hair but was comforted to see a familiar face. "When I eventually looked in the mirror, I just thought I looked like my gay brother," she said.
But it seems the actress now loves her new shorter hair as she recently told the December issue of Vogue magazine that she plans to keep it: "I love the short-haired lifestyle. I'm turning 30, and - I hope this isn't obnoxious to say - I feel prettier, and much more myself. I guess I just feel much more satisfied with less now."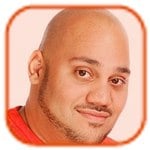 Posted by Andru Edwards Categories: Music, Rivalries, Features
Rihanna claims she is jealous of Beyonce's good looks.
The "Diamonds" singer has admitted that the 31-year-old "Diva" singer, who is married to her "genius" mentor Jay-Z, makes her feel insecure.
When asked what she thought of Beyonce, the 24-year-old popstar told Bravo's Andy Cohen during a Facebook Live interview last Thursday, "Gorgeous. A stab to my self esteem."
Later, she admitted that despite being a huge fan of Madonna as well and wanting to collaborate with her on a song, she is quite happy being herself: "At this point I am so good with being Rihanna. I love her. Like I'm cool, I'm okay."
The "Rude Boy" singer claimed that in 30 years time she just wants to be happy with her figure. "I want to be skinny. I want to be fierce. I hope my t*ts are still sitting up. Nothing else will matter at that point."
Click to continue reading Beyonce Makes Rihanna Insecure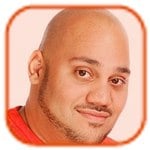 Posted by Andru Edwards Categories: Music, Television
Adam Levine has defended Christina Aguilera against jibes about her weight.
While The Voice co-stars may bicker on-screen, Adam insisted they have a close relationship and he won't let anyone say anything bad about the singer, who has recently come under fire for her fuller figure: "It's not cool. I've never liked it. I think it's horrible and I'll totally defend [Christina] when people say things like that because it's no one's business. The one thing about the culture right now, celebrity culture particularly, is people feel like they can just say nasty things about other people whether it's Christina or whether it's me. Of course I have her back and of course I defend her."
Click to continue reading Adam Levine Defends Christina Aguilera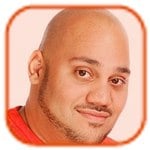 Posted by Andru Edwards Categories: Movies, Rants
Jennifer Lawrence won't lose weight for her career. The Hunger Games actress hates the pressure in Hollywood for female stars to conform to an ideal of beauty and be a certain size and she refuses to be made to feel overweight for eating normally.
"Oh god, yes, I'm so tired of the lollipops. I mean, if I looked like that I wouldn't be tired of it, obviously, but it's hilarious, the way I'm supposedly the overweight one. Like, they (the paparazzi) got me at the movies yesterday and the caption read something like, 'Curvy star cannot wait to dig into a tub of popcorn.' I mean come on! I'm just a normal girl who likes to eat! At least they got me using my hands," she ranted.
The 22-year-old blonde beauty takes the responsibility of playing teen idol Katniss Everdeen in The Hunger Games very seriously and wants to be a good role model to her fans, but admitted she has little in common with her tough on-screen alter-ego and is far from a natural leader in real life. "I guess people expect that of me, and if I had to kill something for survival, maybe I would and yeah, maybe I was a tomboy when I was growing up. But I'm definitely a girl now... Of course, there's a responsibility I'm aware of. In one sense, luckily, it comes naturally because I can't stay out beyond midnight. I don't really have an exciting life. But if you mean, am I natural leader? No. I just appear that way," she told British Vogue.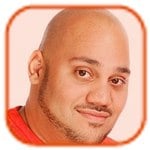 Posted by Andru Edwards Categories: Television
Sofia Vergara is planning to enhance her famous assets.
The Modern Family star wants breast lift surgery to show off her curves to their full potential and acknowledges that her ample bosom has "opened doors" for her career.
"I want to show all this off while I still have it. I already know I am going to get a breast lift. Then, maybe one day, when I am done with being sexy, I will just get rid of them. I know [my breasts] have opened doors for me, let's be real. But I so hate when I see Gisele [Bundchen] and she is wearing a tiny little tank top with no bra, like, 'Oh, I just threw this on, I look so cute.' If I wore that I would look like I was pregnant, or a fat stripper," Sofia joked.
The 40-year-old brunette - who is engaged to entrepreneur Nick Loeb - also confessed she loves indulging in a glamorous lifestyle and is not ashamed to admit she is high maintenance.
Click to continue reading Sofia Vergara Wants Breast Lift Surgery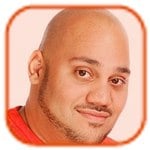 Posted by Andru Edwards Categories: Movies, Child Stars, Features
Anjelica Huston's father made her feel unattractive.
The 61-year-old actress was devastated as a teenager when she heard her actor dad John Huston say he thought she would grow up to be "plain," and his remark made her feel very insecure about her appearance.
"I was not at my happiest in my late teens. I went from confident and secure to shy and insecure and back again. I wish I could have been more accepting of myself. I had once overheard my father saying, when I was about 15 or 16, that I might turn out to be plain. That was a particularly unattractive moment for me. My nose was growing and my chin was receding, by comparison, and no one knew more than me how plain I felt."
Anjelica - whose mother Enrica died when she was 18 - also admitted that working with her father on one of her first movies was such a bad experience, it put her off acting for many years:
Click to continue reading Anjelica Huston's Dad Made Her Feel 'Plain'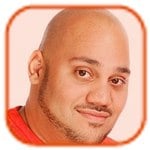 Posted by Andru Edwards Categories: Music, Television
Kirstie Alley has defended Lady Gaga's weight gain.
The 26-year-old pop star was slammed for recently putting on 25lbs but Kirstie - who has struggled with her own weight in the past - says the "Judas" hitmaker was so skinny that gaining a few curves can only be a good thing.
"With [Lady Gaga], she gains [25] pounds and it becomes this huge thing. She was so freaking skinny that [25] pounds would make her a what, size two? There's an insanity here. I know it's a pressure on her. I know it is. It's really hard to play that game," she told People.
Click to continue reading Kirstie Alley Defends Lady Gaga
© Gear Live Media, LLC. 2007 – User-posted content, unless source is quoted, is licensed under a Creative Commons Public Domain License. Gear Live graphics, logos, designs, page headers, button icons, videos, articles, blogs, forums, scripts and other service names are the trademarks of Gear Live Inc.