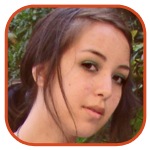 Posted by Robin Paulson Categories: Sports, Clothing, Style, Features
"If you haven't seen her in the flesh, Victoria Beckham is a wonder to behold: always beautifully turned out and so glossy and shiny I'm convinced she must be visible from space... I can refute the myth that she never smiles; she does."
- Common Londoner Adrian Weale praises the fashion designer's beauty while putting to rest the rumor that she rarely smiles - a couple of the plethora of nice things he had to say about living two doors down from the Beckhams.
(Make sure to check out our other notable quotes.)
Read More
| The Daily Mail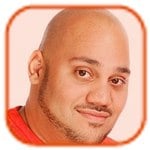 Posted by Andru Edwards Categories: Television, Pregnancies, Features
Kristin Cavallari's pregnancy is making her "feel gross."
The reality TV star is pregnant with her second child and although has got through most of the negative side-effects associated with the first trimester she is now feeling tired all the time.
"You just feel gross. I live in leggings. I need to get it together and maybe put in a little effort to feel better about myself. I've been great, except that I'm really tired. It gets better after the first trimester, but it never really goes away," she said.
Kristin - who already has a 17-month-old son Camden, who she has with NFL player husband Jay Cutler - also revealed her pregnancy cravings during this pregnancy are for getting cravings for plenty of sugar and carbs this time around. "I've been eating a lot of English muffins, and I'm in a tomato phase, so I've been making tomato soup and eggplant parmesan," the 27-year-old added.
Click to continue reading Kristin Cavallari: I Feel Gross When Pregnant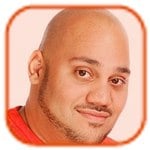 Posted by Andru Edwards Categories: Movies, Features
Michael Douglas would consider having cosmetic surgery.
The 68-year-old star - who battled throat cancer in 2010 - insists he wouldn't think twice about going under the knife and would do "whatever works" to improve his look. When asked if he would have plastic surgery, he said, "I'd contemplate it in a minute, are you kidding? Are you talking about real life? I'd contemplate it in a minute. Why not? Whatever works."
As well as contemplating changes to his body, Michael had to add new strings to his bow to portray late homosexual pianist Liberace in his latest movie, Behind the Candelabra, and he enjoyed playing a different sort of character to the usual "contemporary guys" he portrays. When asked if he had to add new skills to his acting repertoire for the film, he added, "Yeah, sure. Piano, flamboyant stage performer. There was a certain style that the piece required which I hadn't done before. This was a character piece and all my career I've played contemporary guys with an angst of one sort or another. There was a theatricality that was a joy."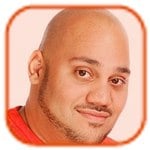 Posted by Andru Edwards Categories: Television, Features
Kris Jenner wanted Khloe Kardashian to get a nose job at the age of nine.
The Keeping Up With the Kardashians star overheard her mother telling a friend that she needed to go under the knife to correct her snout, which Khloe admits destroyed her confidence. "She didn't mean harm, but when I was around nine I overheard my mom telling her friend I needed a nose job. I was shocked; I hadn't even thought about it. I've grown into my face, but I've had make-up artists tell me, 'You should get a nose job.' I'm so happy that I never have. I'm proud for losing weight when I wanted to and I've never resorted to surgery. I'm not against it - one day I probably will but it would be on my terms," she told Cosmopolitan.
Meanwhile, Kris split from her husband Bruce Jenner - whom she shares daughters Kendall, 18, and Kylie, 16, with - in October after 22 years of marriage, but the pair are yet to file for divorce. However, the Olympic gold medalist appears to be settling into single life well and has even decided to grow his hair in a bid to rebel against Kris and her daughters' orders.
Click to continue reading Khloé Kardashian: Mom Wanted Me to Get a Nose Job at 9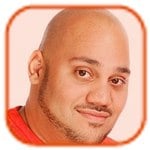 Posted by Andru Edwards Categories: Music, Clothing, Style, Features
Lady Gaga has urged women to stop worrying about their weight because people who achieve great things do not have to look like "supermodels."
The 27-year-old pop superstar has suffered with fluctuating weight throughout her career and has been criticized for being both too thin and overweight. But Gaga has dismissed society's obsession with women's figures and insists it's time people concentrated on what they're going to do with their lives rather than what they look like.
"I want to remind everyone that people who win Nobel Peace Prizes and cure diseases are not supermodels. Your legacy does not need to be a perception of beauty that's not realistic," she said in February's Fashion Magazine.
Although Gaga is now one of the world's biggest singers she insists she would still be wearing eccentric outfits and pushing the boundaries of pop if she was an unsigned artist playing in bars and small venues in her native New York City because music is her life. "There's this implication that if I wasn't so successful I would have to stop. But I never would have stopped. I would be in some bar; being Lady Gaga," she explained.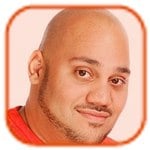 Posted by Andru Edwards Categories: Television, Features
Heidi Montag claims her breast implants "handicapped" her.
The former reality TV star had her boobs reduced from an F cup to a C cup four weeks ago, after her larger implants caused her severe back and neck pain, numbness in her arms and prevented her from doing everyday tasks.
"Over the past few years my implants have handicapped me, I have not been able to do a lot of things. Over the past nine months I have not been able to do laundry, or look after my dogs or clean my house and I have had to stop working out because my injuries are so severe I cannot even do simple things like rowing or running. I have been limited in my everyday life and the last few months especially have been so uncomfortable and in pain that it has really been taking a toll on my life and my mood," she said.
Click to continue reading Heidi Montag: Breast Implants Handicapped Me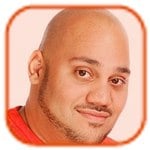 Posted by Andru Edwards Categories: Music, Television
Jennifer Lopez insists she has never had any plastic surgery.
The "Dance Again" hitmaker has hit back after a British plastic surgeon, Dr. Ayham Al-Ayoubi, suggested she "showed many signs" of having work done to her face. The 44-year-old star was clearly unimpressed with his medical opinion and tweeted, "@DrAyoubi Sorry Sir, but I have never had plastic surgery of any kind. #fact"
The actress responded to the plastic surgeon, who is based in London, after he tweeted a split-screen photographs of her and wrote, "These before and after pics of @JLo show many signs of #plasticsurgery - naturally pretty but now looks amazing." He later added, "U are naturally a very beautiful woman and look great, sometimes clever makeup can enhance features slightly changing their appearance @JLo"
Click to continue reading Jennifer Lopez Has Never Had Plastic Surgery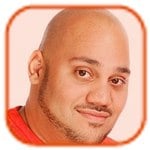 Posted by Andru Edwards Categories: Television
Heidi Montag has had a breast reduction.
The former The Hills star, who shocked her fans after she underwent 10 plastic surgery procedures in one day in 2010, has gone under the knife again to have her implants reduced, taking her from a size F to a size D.
The 27-year-old blonde beauty told Entertainment Tonight host Brooke Anderson that she had her breasts downsized for "health reasons." Heidi - who married her reality TV co-star Spencer Pratt in 2008 - previously hit back at reports suggesting she regretted her cosmetic surgeries but admitted she wouldn't recommend it: "It could have been really disastrous. I lived and I learned, and I wouldn't really recommend it for other people. It was a lot harder than I thought it would be going through it - physically, mentally, emotionally and the recovery. I'm just glad it's done and that everything healed so well."
However she also blamed her plastic surgeon, Dr. Frank Ryan, who died in a tragic car accident on the Pacific Coast Highway in 2010, for her excessive procedures.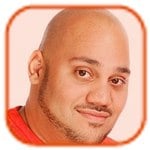 Posted by Andru Edwards Categories: Movies, Dating, Features
Michael Fassbender doesn't think that he's good looking.
The Shame actor suffered with bad hair and skin when he was a teenager and never imagined he would end up as a sex symbol. He told the latest edition of ELLE UK magazine, "I've never really thought of myself as good looking. I think of myself as, you know, alright. I used to have bad acne as a teenager, so all of this is a bonus now, the fact that I don't have pimples any more. And my hair was also, you know, unfortunate. I had really long hair. I mean, I tied it back most of the time, but I had all these frizzy bits coming off the top."
Michael - who claimed he was flattered to be named the eighth sexiest male movie star worldwide in a poll earlier this year - has previously said he knows a lot of girls only talk to him because he is famous: "You become a lot more successful in terms of, like, talking to a girl. She's all of a sudden more interested in me. I know that three years ago, she would've walked away after two sentences left my mouth. I remember I was sitting at this table and I was talking to this girl. I was like, 'God, I am so boring right now.' But she was like, 'That's so interesting!' I was like, 'You know what? Five years ago, this would not have been interesting to you.'"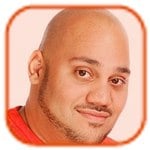 Posted by Andru Edwards Categories: Movies, Meltdowns
Amanda Bynes is undergoing more surgery on her nose.
The Easy A actress had her first nose job last month, claiming she went under the knife to remove skin that was growing between her nose and her eyes, before following up with a second surgery and Amanda has revealed she is "in between nose surgeries."
"I'm in between nose surgeries! My eyes are black and blue because my nose is broken! I can't wait for my nose to be done!" she wrote on Twitter. Amanda, 27, has been open about her previous procedures, explaining she had them in order to "feel prettier."
Click to continue reading Amanda Bynes Undergoing More Plastic Surgery
© Gear Live Media, LLC. 2007 – User-posted content, unless source is quoted, is licensed under a Creative Commons Public Domain License. Gear Live graphics, logos, designs, page headers, button icons, videos, articles, blogs, forums, scripts and other service names are the trademarks of Gear Live Inc.