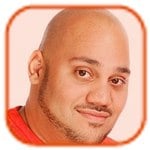 Posted by Andru Edwards Categories: Television, Features
Heidi Montag claims her breast implants "handicapped" her.
The former reality TV star had her boobs reduced from an F cup to a C cup four weeks ago, after her larger implants caused her severe back and neck pain, numbness in her arms and prevented her from doing everyday tasks.
"Over the past few years my implants have handicapped me, I have not been able to do a lot of things. Over the past nine months I have not been able to do laundry, or look after my dogs or clean my house and I have had to stop working out because my injuries are so severe I cannot even do simple things like rowing or running. I have been limited in my everyday life and the last few months especially have been so uncomfortable and in pain that it has really been taking a toll on my life and my mood," she said.
Click to continue reading Heidi Montag: Breast Implants Handicapped Me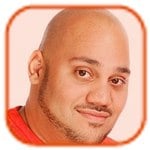 Posted by Andru Edwards Categories: Music, Television
Jennifer Lopez insists she has never had any plastic surgery.
The "Dance Again" hitmaker has hit back after a British plastic surgeon, Dr. Ayham Al-Ayoubi, suggested she "showed many signs" of having work done to her face. The 44-year-old star was clearly unimpressed with his medical opinion and tweeted, "@DrAyoubi Sorry Sir, but I have never had plastic surgery of any kind. #fact"
The actress responded to the plastic surgeon, who is based in London, after he tweeted a split-screen photographs of her and wrote, "These before and after pics of @JLo show many signs of #plasticsurgery - naturally pretty but now looks amazing." He later added, "U are naturally a very beautiful woman and look great, sometimes clever makeup can enhance features slightly changing their appearance @JLo"
Click to continue reading Jennifer Lopez Has Never Had Plastic Surgery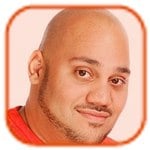 Posted by Andru Edwards Categories: Television
Heidi Montag has had a breast reduction.
The former The Hills star, who shocked her fans after she underwent 10 plastic surgery procedures in one day in 2010, has gone under the knife again to have her implants reduced, taking her from a size F to a size D.
The 27-year-old blonde beauty told Entertainment Tonight host Brooke Anderson that she had her breasts downsized for "health reasons." Heidi - who married her reality TV co-star Spencer Pratt in 2008 - previously hit back at reports suggesting she regretted her cosmetic surgeries but admitted she wouldn't recommend it: "It could have been really disastrous. I lived and I learned, and I wouldn't really recommend it for other people. It was a lot harder than I thought it would be going through it - physically, mentally, emotionally and the recovery. I'm just glad it's done and that everything healed so well."
However she also blamed her plastic surgeon, Dr. Frank Ryan, who died in a tragic car accident on the Pacific Coast Highway in 2010, for her excessive procedures.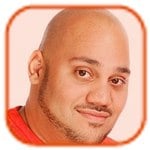 Posted by Andru Edwards Categories: Movies, Dating, Features
Michael Fassbender doesn't think that he's good looking.
The Shame actor suffered with bad hair and skin when he was a teenager and never imagined he would end up as a sex symbol. He told the latest edition of ELLE UK magazine, "I've never really thought of myself as good looking. I think of myself as, you know, alright. I used to have bad acne as a teenager, so all of this is a bonus now, the fact that I don't have pimples any more. And my hair was also, you know, unfortunate. I had really long hair. I mean, I tied it back most of the time, but I had all these frizzy bits coming off the top."
Michael - who claimed he was flattered to be named the eighth sexiest male movie star worldwide in a poll earlier this year - has previously said he knows a lot of girls only talk to him because he is famous: "You become a lot more successful in terms of, like, talking to a girl. She's all of a sudden more interested in me. I know that three years ago, she would've walked away after two sentences left my mouth. I remember I was sitting at this table and I was talking to this girl. I was like, 'God, I am so boring right now.' But she was like, 'That's so interesting!' I was like, 'You know what? Five years ago, this would not have been interesting to you.'"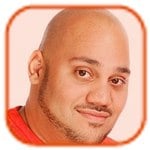 Posted by Andru Edwards Categories: Movies, Meltdowns
Amanda Bynes is undergoing more surgery on her nose.
The Easy A actress had her first nose job last month, claiming she went under the knife to remove skin that was growing between her nose and her eyes, before following up with a second surgery and Amanda has revealed she is "in between nose surgeries."
"I'm in between nose surgeries! My eyes are black and blue because my nose is broken! I can't wait for my nose to be done!" she wrote on Twitter. Amanda, 27, has been open about her previous procedures, explaining she had them in order to "feel prettier."
Click to continue reading Amanda Bynes Undergoing More Plastic Surgery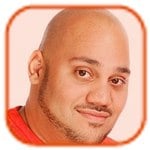 Posted by Andru Edwards Categories: Movies, Television, Meltdowns, Paparazzi Photos
Who needs an apartment when there are more important things like plastic surgery?
Amanda Bynes has had a second nose job. The troubled starlet has confirmed she underwent surgery for the second time on Saturday, after being unhappy with her appearance in her recent mugshot, but still isn't satisfied with the results.
The 27-year-old star told gossip website TMZ.com, "I'm getting one more in 3 weeks, they are short amazing surgeries done while I'm awake but under general anesthesia. It's almost perfect."
Amanda has claimed that she wasn't wearing a bandage during the healing process because her doctor told her it was unnecessary. "I have no bandage on. It's healing on it's own like my doctor asked," she explained.
The actress attempted to shield her face from paparazzi in Manhattan over the weekend but said she will stop hiding once her nose "doesn't look so awful in photos."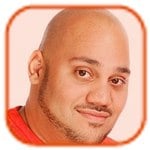 Posted by Andru Edwards Categories: Movies, Television, Meltdowns, Photos
Amanda Bynes has had a nose job.
The What I Like About You actress - who has recently sparked concern for her welfare after displaying erratic behavior - claims she went under the knife to remove skin that was growing between her nose and her eyes, and is thrilled with the results.
The 27-year-old star confirmed she had surgery on her Twitter page on Sunday, writing, "I had a nose job to remove skin that was like a webbing in between my eyes. Having surgery was the most amazing thing for my confidence!"
The Easy A actress said she wanted to be open about her surgery so magazines would stop publishing old pictures of her. "I wasn't going to tell anyone, but I look so much prettier in my new photos that I don't want old photos used anymore! I'm so sick of magazines and blogs using old photos! When will they stop? I will never look like that again!" she added.
Click to continue reading Amanda Bynes Has Nose Job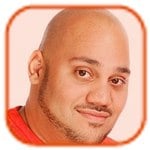 Posted by Andru Edwards Categories: Television, Dating, Features
Lena Dunham is happy with her curvy figure. The Girls creator and star - who is dating fun. guitarist Jack Antonoff - claims she wouldn't like to have the body of a Victoria's Secret model like Miranda Kerr and Alessandra Ambrosio because people would always be staring at her.
"There would be all kinds of weird challenges to deal with. I don't think I'd like it very much. I don't want to go through life wondering if people are talking to me because I have a big rack. Not being the babest person in the world creates a nice barrier. That said, I probably would want to see if I could get free food at restaurants. Then I'd call a doctor and see if she could return me to my former situation," the 26-year-old actress told Playboy.
Lena also revealed her taste in men has changed in recent years but she is now madly in love with Jack, whom she began dating last year: "When I was younger, I liked men who gave me some guff. Now I'm much more into someone who is interesting and open with his emotions, has a really good sense of humor and a passion for what he does, wants to hang out with my parents and doesn't want to stay out too late. If I can get excited imagining funny things he did as a kid, there's a pretty good chance I'm in love with him."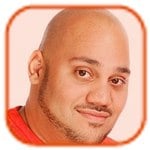 Posted by Andru Edwards Categories: Movies, Television
Zooey Deschanel thinks that Hollywood stars are too thin. The New Girl actress isn't a fan of the recent trend of stick thin actresses and thinks many of her contemporaries look "much, much too skinny."
In an interview for the February 2013 issue of Glamour, she said, "Actresses have definitely gotten thinner over the course of my lifetime. Women I admired growing up - Debra Winger, Diane Keaton, Meryl Streep--were all beautiful and thin, but not too thin. There are a lot of actresses who are unhealthy-skinny - much, much too skinny. You can't Pilates to that. I'm a very small person, and if I lost 15 pounds, I'd look like them; it's scary. For young girls, what does that say? You need to look this way to be successful? That's not true. You do not need to look or be anorexic to be successful in Hollywood. The range of what's acceptable is larger than what people believe."
Zooey also revealed her parents and grandparents are her relationship idols:
Click to continue reading Zooey Deschanel Slams Skinny Actresses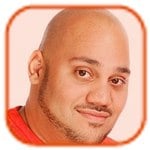 Posted by Andru Edwards Categories: Movies, Hair Styles, Rants, Features
Anne Hathaway thinks her short hair makes her look like her "gay brother."
The Les Miserables actress - who chopped off her long brunette locks while filming the movie - has revealed she thinks her pixie cut makes her look more masculine despite vowing to keep the style.
According to gossip website RadarOnline.com, the 29-year-old actress revealed at a screening for the movie in New York on Friday she was initially terrified to look in the mirror after cutting her hair but was comforted to see a familiar face. "When I eventually looked in the mirror, I just thought I looked like my gay brother," she said.
But it seems the actress now loves her new shorter hair as she recently told the December issue of Vogue magazine that she plans to keep it: "I love the short-haired lifestyle. I'm turning 30, and - I hope this isn't obnoxious to say - I feel prettier, and much more myself. I guess I just feel much more satisfied with less now."
© Gear Live Media, LLC. 2007 – User-posted content, unless source is quoted, is licensed under a Creative Commons Public Domain License. Gear Live graphics, logos, designs, page headers, button icons, videos, articles, blogs, forums, scripts and other service names are the trademarks of Gear Live Inc.