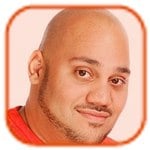 Posted by Andru Edwards Categories: Music, Dating, Rumors
Drake has banned Rihanna from speaking to her ex-boyfriend Chris Brown.
The "Hold On, We're Going Home" rapper has reportedly told his beau he'll only make their relationship official if she agrees to cut all ties with the 24-year-old singer. "Rihanna and Drake are just having fun at the moment. Neither of them are relationship people really. But Drake has made it clear that if things are going to get serious with them, he doesn't want her speaking with Chris. They are never going to get along properly," a source said.
Despite their turbulent past, Rihanna, 26, has never been able to stop complete contact with Chris, who left her bloodied and bruised when he physically assaulted her during an altercation in 2009.
Click to continue reading Drake Gives Rihanna Ultimatum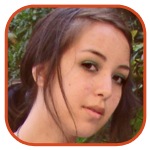 Posted by Robin Paulson Categories: Music, Legal Issues, Meltdowns
Chris Brown has been ordered to stay in a Miami rehab for another two months.
Doctors at the facility blame the musician's behavior on his previously undiagnosed PTSD and bipolar disorder, but they do claim that he is making improvements and becoming less impulsive.
Despite a report in which Brown said he "is happy with the program," he reportedly didn't look too happy to hear that his stay would be extended. A probation officer wrote to the court that Brown has indeed showed progressing and "[responding] well to treatment," but he additionally pointed out that the positive changes in his behavior "[have] occurred only recently."
Brown had been placed in rehab back in November after his was charged with a misdemeanor assault in Washington, D.C. - a direct violation of his probation for his 2009 assault on then-girlfriend Rihanna.
Read More
| People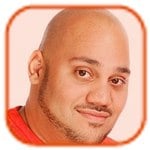 Posted by Andru Edwards Categories: Music, Dating, Rumors
Rihanna and Chris Brown "haven't stopped" texting since her birthday.
The "Diamonds" singer - who was recently seen partying with another former boyfriend, Drake, in Paris - has reportedly caused friends to "freak out" as they are concerned she is planning to renew her romance with the "Yeah 3x" hitmaker, even though she initially snubbed his messages.
"Chris started texting Rihanna on her birthday, February 20, and the two have been sending each other a flurry of texts ever since. Rihanna didn't write back right away but later that night she started getting sentimental and texted back, 'thank you,' and asked how he was. Since then, the two haven't stopped texting each other and friends are freaked out that she's going to start dating him again," a source said.
Chris Brown has left rehab.
The "Fine China" hitmaker recently completed 90 days of court-ordered treatment for anger issues but decided to remain in the facility in Malibu for a few extra days until he felt confident he wouldn't slip up again.
"He's back home now and he feels good about it. After Chris left rehab, he headed to a music video shoot, where he broke out some impressive moves for his new single, 'Loyal,'" a source said.
Chris' friends and family, including his mother Joyce Hawkins, threw him a small homecoming party on Saturday night. "We had a low-key celebration for him. It was real quiet. A lot of hugs. A lot of thank yous. No big speeches although he said, 'Thank y'all for being there for me. Really appreciate all that. Love.' We weren't trying to turn it into a crying session, we just all wanted to be around him and uplift him and show him how proud of him we are," the insider added.
Click to continue reading Chris Brown Leaves Rehab… Again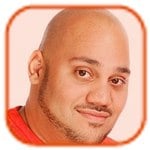 Posted by Andru Edwards Categories: Music, Legal Issues, Meltdowns, Rumors
Chris Brown is extending his stay in rehab.
The "Fine China" singer recently completed his court-ordered 90 days in a treatment facility in a bid to overcome his anger management issues but has decided to stay there for further treatment.
"It was his choice. He will come out soon," a source close to the 24-year-old singer told E! News.
The star voluntarily checked himself into rehab in Malibu, California in October after being accused of assaulting Parker Adams, who is suing the singer and his bodyguard for $3 million, in Washington D.C., but he was kicked out after throwing a rock through his mother Joyce's car window. The R&B singer was then ordered to seek anger management at a different facility instead of being sentenced to jail when his probation, stemming from his violent assault on then-girlfriend Rihanna in 2009, was formally revoked as a result of the alleged assault.
Click to continue reading Chris Brown Extends Rehab Stay
Chris Brown and his bodyguard are being sued for $3 million by a man for alleged assault in Washington D.C.
Parker Adams, who claims the 24-year-old star broke his nose and hurled a homophobic slur at him when he tried to insert himself in a photograph that Chris was taking with two females outside the city's W Hotel in October, has filed a civil lawsuit against the "Fine China" singer, who is currently in rehab seeking treatment for anger management and is also facing misdemeanor assault charges stemming from the incident.
The alleged victim claims in new court documents, obtained by gossip website TMZ.com, that Chris went nuts on him and is suing both the singer and his bodyguard, Christopher Hollosy, for $1 million each, as well as another $500,000 from both of them for punitive damages, to teach them a lesson. The "Forever" singer has denied any wrongdoing, claiming Parker was the aggressor and tried to force his way on to Chris' tour bus.
Click to continue reading Chris Brown Sued for $1.5 Million
Chris Brown is being sued by man who claims he was beaten by the singer during a basketball game.
Malcolm Ausbon has filed court documents claiming the "Beautiful People" star and his entourage hit him during a game at 24 Hour Fitness in north Los Angeles last summer. "When Ausbon expressed dissatisfaction with Brown's behavior, Brown threatened to 'kick his ass' and 'put these hands on you.' Additionally, Brown claimed to be a member of the 'Bloods' a street gang engaged in criminal activity, not limited to murder, drugs, extortion and crime," the documents claim.
The filing further claims he tried to leave the scene Chris and his security started to "strike, punch, kick, pull and stomp Ausbon's head and body," resulting in him having to go to hospital.
Chris, 24, has been on probation since his 2009 assault of then-girlfriend Rihanna, which was revoked last December following a fight in Washington D.C. He is currently undergoing a 90-day court-ordered treatment in rehab for anger management issues.
Click to continue reading Chris Brown Sued Over Basketball Game Assault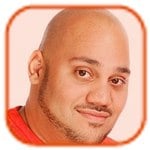 Posted by Andru Edwards Categories: Music, Legal Issues
Chris Brown has rejected a plea deal in his Washington D.C. assault case.
The "Fine China" hitmaker, who was arrested, along with his bodyguard, in the city in October after allegedly breaking a man's nose and making a homophobic slur when the unidentified male and a friend attempted to insert themselves in a photographed the star was taking with two females, and his lawyer Mark Geragos appeared in court on Wednesday in connection with the case, where the prosecutor revealed the singer had turned down their offer to reduce the charge to simple assault.
Law enforcement sources told gossip website TMZ.com that Chris and his lawyer are eager to see video footage that police officers claim to have obtained after combing the area looking for surveillance video capturing the incident before cutting a deal. Chris is currently facing a charge of misdemeanor assault, which carries a more severe penalty.
Click to continue reading Chris Brown Rejects Plea Deal
Chris Brown spent New Year's Day with Karrueche Tran while in rehab.
The R&B star is in the middle of his 90-day court-ordered rehab treatment for anger management and the aspiring model visited him at his Malibu clinic to celebrate the start of 2014 on Wednesday.
"Getting chrae on New Years Day haha #Corny #Ha #HappyNewYears [sic]," she wrote on Twitter. Karrueche attached a selfie of the two of them outside where she sucked his tongue as he stuck it out and they cozied up in their party hats.
Click to continue reading Chris Brown Starts 2014 with Karrueche Tran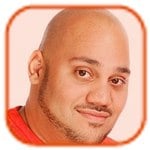 Posted by Andru Edwards Categories: Music, Legal Issues, Rivalries
Frank Ocean's cousin is suing Chris Brown for more than $3 million.
The "Pyramids" hitmaker's relative, Sha'Keir Duarte, who filed a lawsuit in August against the "Fine China" singer claiming Chris' bodyguard violently beat him up when the two singers and their entourages got into an heated confrontation outside Westlake Recording Studio in Los Angeles in January, says he suffered a huge amount of physical and emotional pain as a result of the confrontation.
Sha'Keir has submitted an itemized list of what he is seeking damages for in new court documents, obtained by gossip website TMZ.com, that includes $1 million for pain, suffering and inconvenience, and $1 million for emotional distress. He is also seeking $1 million for punitive damages and an additional $60,000 for medical expenses.
Chris, who is currently undergoing a court ordered 90-day stint at a live-in rehabilitation centre to focus on his anger issues, filed documents to counter-sue last month, in which the star, 24, claimed that Sha'Keir provoked the fight by threatening to kill him.
© Gear Live Media, LLC. 2007 – User-posted content, unless source is quoted, is licensed under a Creative Commons Public Domain License. Gear Live graphics, logos, designs, page headers, button icons, videos, articles, blogs, forums, scripts and other service names are the trademarks of Gear Live Inc.