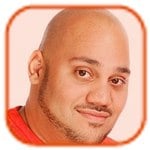 Posted by Andru Edwards Categories: Music, Sports, Legal Issues, Rivalries
Chris Brown and Drake are being sued over their New York City nightclub brawl.
The duo escaped charges following a fight at W.i.P. Nightclub in June 2012, which left a number of people injured including Eva Longoria's former husband Tony Parker and after he filed a civil suit against the club seeking damages after suffering a corneal laceration, W.i.P's owners filed documents insisting all damages should come from Drake and Chris.
Click to continue reading Chris Brown and Drake Sued Over Club Brawl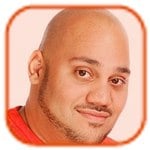 Posted by Andru Edwards Categories: Music
Chris Brown allegedly threw his bodyguard off a plane.
The controversial R&B star abandoned his long-time bodyguard Big Pat in Bermuda after a pit stop on the Caribbean island on Wednesday because the pair got into a fight on board.
An airport worker explained to The Bermuda Sun, "I'm not sure of the details of what happened on the plane but his plane came in, got services and everything was finishing and they were getting ready to leave. Then there was a stall. The security guard [Big Pat] got off first. He was standing outside talking to the pilot. Then Chris Brown and another guy came off. They had to come inside to Customs. They then went outside to have a cigarette. The security guard came inside [an airport building] and said he wasn't getting back on the plane."
The bodyguard told the staff member he had an "altercation" with Chris. Big Pat was forced to take a Jet Blue commercial flight to New York City's JFK Airport after the furious "Don't Wake Me Up" singer jetted off in his private plane.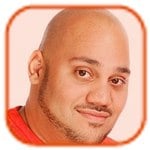 Posted by Andru Edwards Categories: Music, Rivalries, Rumors
Drake was denied entry to a nightclub because of Chris Brown.
The "Problem Solver" rapper - who is counter-suing the 23-year-old R&B star over a nightclub brawl in June - was turned away from Playhouse in Hollywood on Wednesday night because Chris was already inside celebrating fashion brand Popular Demand's anniversary party. A source told gossip website TMZ.com that bouncers denied Drake entry around midnight because they wanted to avoid any violence or possible incidents. The insider said the 26-year-old star reacted politely and left without any issues.
The singer, the rapper and their entourages were involved in a fracas at New York's W.i.P club, in June, in which several innocent bystanders were hurt and after French model Romain Julien filed lawsuits against them for his injuries, they are attempting to blame each other. Both claim they were not responsible for the fight and want the other to pay any damages if the model wins his suit. The fight is thought to have been caused by Rihanna, who has dated both of them.
Katy Perry is avoiding Rihanna.
The former best pals - who fell out last October because of the "Stay" singer's reconciliation with Chris Brown, who is still on probation for beating her in 2009 - are still not speaking to each other and Katy reportedly made a special request to be seated no where near the couple at the Grammy Awards in Los Angeles on Sunday.
A source told USMagazine.com, "They aren't tight anymore because Katy doesn't approve of Rihanna dating Chris Brown."
But friends close to Rihanna, 24, insist she has no problem with Katy, 28, but doesn't care what anyone thinks about her relationship because she is happy. "Rihanna doesn't have a problem with anyone and could give a f**k about what anybody thinks about her relationship. She was focused on her and Chris and enjoying her night," a source said.
Click to continue reading Katy Perry Avoiding Rihanna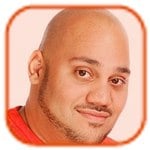 Posted by Andru Edwards Categories: Music, Legal Issues
The Chief of Police, who signed off on Chris Brown's court-ordered community service, has resigned.
Bryan T. Norwood has stepped down as head of law enforcement in Richmond, Virgina just a week after the Los Angeles Country District Attorney (D.A.) filed legal documents accusing the 23-year-old singer - who is still probation for beating his girlfriend Rihanna in 2009 - of faking his community service records when he was really on a private jet to Cancun in Mexico.
The Mayor of Richmond told gossip website TMZ.com that his office and Mr. Norwood reached a "mutual agreement" for his resignation, and he will be replaced by former Assistant Chief of Police Ray J. Tarasovic from tomorrow.
Click to continue reading Chief of Police Resigns Over Chris Brown
Rihanna doesn't care what people think of her relationship with Chris Brown.
The "We Found Love" singer recently rekindled her romance with the "Don't Wake Me Up" hitmaker, even though he is still on probation for beating her up in 2009, and Rihanna plans to ignore those who disapprove. "Rihanna doesn't care what nobody says or the whispers from people . She's just like, 'F**k it babe, just be you and I'll be me and together we're us.' People are always trying to judge because she is with Chris but like she said, it ain't nobody's business," a source said.
Rihanna, 24, recently explained that although she knew people wouldn't approve of her decision, she is happier than ever with 23-year-old Chris: "I wanted him to know what it felt like to lose me. To feel the consequences of that. So when that (stuff) came back it hit me like a ton of bricks. Like, God, you've got to be kidding right now. But I got real with myself, and I just couldn't bury the way I felt. I decided it was more important for me to be happy, and I wasn't going to let anybody's opinion get in the way of that. Even if it's a mistake, it's my mistake. After being tormented for so many years, being angry and dark, I'd rather just live my truth and take the backlash. I can handle it."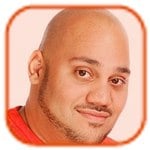 Posted by Andru Edwards Categories: Music, Rivalries, Rumors
Chris Brown and Frank Ocean were allegedly involved in a fight last night.
Sources close to the "Turn Up The Music" hitmaker claim Frank started the dispute when he blocked the 23-year-old singer from leaving th Westlake Recording Studios in Los Angeles, where he was listening to one of the artists he represents, TMZ has reported. Insiders told the gossip website that Frank said, "This is my studio, this is my parking spot."
Chris is said to have attempted to shake Frank's hand, but sources close to the "Beautiful People" singer claim one of Frank's associates attacked Chris. One of Chris' friends is then said to have hit Frank's friend in retaliation before Chris then pushed Frank away as he approached him and the pair started fighting.
Click to continue reading Chris Brown and Frank Ocean Caught in a Brawl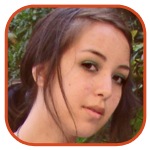 Posted by Robin Paulson Categories: Music, Television, Dating
"She's talented. And then she gets back together with Chris Brown and posts a million pictures of them smoking marijuana together on a bed. And it cracks my heart in half in a way that makes me feel like I'm 95 years old."
- Girls creator and star Lena Dunham weighs in on Rihanna's reconciliation with the man who was convicted of assaulting her in 2009.
(Make sure to check out our other notable quotes.)
Read More
| Huffington Post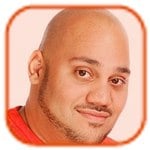 Posted by Andru Edwards Categories: Music, Break-ups
Chris Brown's ex-girlfriend thinks it would be "too much" to discuss her love triangle face-to-face with Rihanna.
The "Turn Up The Music" singer's former flame Karrueche Tran - who he has recently been spotted hanging out with again despite rekindling his on-again/off-again romance with the 24-year-old "Stay" singer - has admitted she would only sit down to discuss their mutual feelings from Chris if she was forced to.
Asked what she would say if she was given the chance to talk to both the 23-year-old R&B singer and Rihanna, the 24-year-old model told Vibe magazine, "For everybody, emotionally, that would just be way too much. I'm a very mature person so if the time ever did come where we would need to sit down and talk, I'd do it. I'm a mature person. I can work it out but that would be a lot. [Pause] Yeah, it would be a lot."
Karrueche's comments come just days after she was spotted partying in the same nightclub in Los Angeles as her love rival on Sunday. Chris was not present at the venue, but his relationship with his model-ex has attracted fresh speculation recently after she joined him at his clothing line launch in Long Beach on Saturday while Rihanna was enjoying a short trip to Ireland.
Click to continue reading Chris Brown's Ex Won't Confront Rihanna
Rihanna is on vacation in Ireland without Chris Brown.
The "Diamond" singer - who has reconciled with Chris even though he is still on probation for viciously assaulting her in 2009 - jetted to Dublin on Friday, where she checked in to the Merrion Hotel, according to the Irish Mail On Sunday newspaper.
While Chris isn't in Ireland with Rihanna, he spent New Year's Day in bed with her. The "Turn Up The Music" singer posted a picture of himself on Instagram lying in bed under a black and white duvet shortly. Just one hour earlier, Rihanna posted a picture under the same blanket with the caption, "Good morning! Still haven't slept lol #hello2013."
The couple's romantic morning came after they were paid a reported $10 million to perform at an intimate New Year's Eve gig for guests at an African billionaire's private party in the Ivory Coast. After the gig on Monday, they jumped on a waiting jet to fly to the Caribbean island of St. Barts so they could celebrate in private.
© Gear Live Media, LLC. 2007 – User-posted content, unless source is quoted, is licensed under a Creative Commons Public Domain License. Gear Live graphics, logos, designs, page headers, button icons, videos, articles, blogs, forums, scripts and other service names are the trademarks of Gear Live Inc.