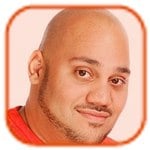 Posted by Andru Edwards Categories: Sports, Photos
Victoria Beckham cried as David Beckham played his last ever professional football match.
There was no sign of the fashion designer's usual poker face as she choked back sobs watching her husband play his last game for French team Paris Saint-Germain (PSG) at the Parc des Princes in Paris on Saturday. The sports star - who announced his retirement on Thursday - was also cheered on by the couple's children, Brooklyn, 14, Romeo, 10, Cruz, eight, and 21-month-old daughter Harper, as he battled it out against Brest football club.
Victoria's emotional outburst came after David was mobbed by his teammates and left the pitch in floods of tears when he was substituted in the 81st minute.
The 38-year-old star bowed out of an illustrious career to chants of, "Merci, David," from fans in the stadium, who included former President Nicolas Sarkozy. "It's been very special to finish my career here. It could not have been any more special. I just feel that it's the right time [to retire]. I feel that I've achieved everything that I could in my career. I wanted to go out as a champion. I've finished my career in a team that has treated me like I've been here for 10 years. After 22 years of playing football I'm going to take a few months to enjoy time with my family," David said after the victorious game.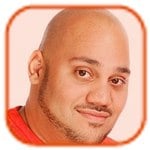 Posted by Andru Edwards Categories: Sports, Features
David Beckham has announced he is retiring from professional soccer. The sports superstar has decided to call time on his playing career at the age of 38, just days after helping his current club Paris Saint-Germain (PSG) win the Ligue 1 title in France for the first time in 19 years.
David was offered a one-year contract extension by the French team, but he has stated he will hang up his boots after they play their final game of the season on May 26. "I'm thankful to PSG for giving me the opportunity to continue but I feel now is the right time to finish my career, playing at the highest level," he said in a statement.
David will now rejoin his wife Victoria Beckham and their four children, Brooklyn, 14, Romeo, 10, Cruz, eight, and 21-month-old daughter Harper, in London with the family expected to find a permanent home following their relocation to the UK after leaving Los Angeles.
Click to continue reading David Beckham Retires from Soccer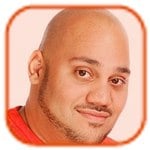 Posted by Andru Edwards Categories: Sports, Child Stars, Rumors
David and Victoria Beckham have enrolled their children in an English school.
The couple are now househunting in London after finding a $24,000-a-year establishment in the UK capital for sons Brooklyn, 13, Romeo, 10, and Cruz, seven, and will make the move from Los Angeles in the summer. David and Victoria are also believed to have found a nursery suitable for their 17-month-old daughter Harper.
"For David and Victoria, the children come first. They have spent months researching schools and after visiting a few earlier this month, have found one they agree on. It's an independent school and will not be fazed by having celebrity children on its books. Both David and Victoria's families are all delighted too as a return to London means they will see so much more of the children," a source close to the couple told the Daily Mirror.
Click to continue reading David and Victoria Beckham Enroll Kids in London School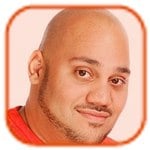 Posted by Andru Edwards Categories: Sports
David Beckham is "close to" buying a US soccer team.
The sportsman recently quit Los Angeles Galaxy to focus on "one last challenge" and is thought to be planning to play in Europe but leaving the club doesn't mean he is completely bowing out of the game in America.
Speaking to Ryan Seacrest on Kiis FM, he said, "Yes. That will obviously comes into play now. It only came into play once I finished playing here. I'm excited about that. My commitment when I came here six years ago was to take this league to another level, and my commitment stays the same. I might not be playing here but I will become a owner of a franchise and it's something that I'm excited about. We're close to a decision on that, but I can't say it right now. I'm close to a decision on that!"
Announcing the end of his contract with LA Galaxy recently, David spoke about his ownership ambitions.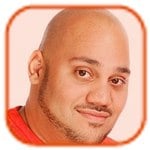 Posted by Andru Edwards Categories: Sports, Rumors
David Beckham is planning to leave America. The soccer star will reportedly be relocating with his wife Victoria and their children - Brooklyn, 13, Romeo, 10, seven-year-old Cruz, and 16-month-old daughter Harper - very shortly, putting an end to his six-year career with his Los Angeles Galaxy team to focus on "one last challenge."
"I've had an incredibly special time playing for the L.A. Galaxy. However, I wanted to experience one last challenge before the end of my playing career. I don't see this as the end of my relationship with the league, as my ambition is to be part of the ownership structure in the future," he said in a statement.
Speculation is rife that the 37-year-old star's next move could be Australia, Paris, France, or even his native London, where former Spice Girls star Victoria could expand her fashion empire.
Click to continue reading David Beckham to Leave America?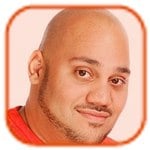 Posted by Andru Edwards Categories: Sports, Weddings, Style, Rumors
David and Victoria Beckham will renew their wedding vows next month.
The couple - who have children Brooklyn, 13, Romeo, nine, Cruz, seven, and 11-month-old Harper - are said to be planning a special ceremony to take place on their 13th anniversary, July 4, and have invited family and friends to join them at their summer residence for the celebration.
"Last time they renewed their vows Cruz was still a baby and David pretty much did everything. But this time Victoria is planning a lavish vow-renewal at their usual rented summer Malibu pad around 4 July. She's been telling all their families and close showbiz friends in LA, including Eva Longoria, who is Harper's godmother and Kate Beckinsale, to keep the weekend free. She wants to make it extra-special for David. She's so excited," a source said.
Victoria has planned events over the entire Independence Day weekend in order to celebrate their 13-year union.
Click to continue reading David and Victoria Beckham to Renew Their Vows?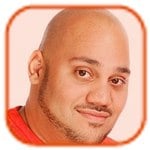 Posted by Andru Edwards Categories: Sports, Clothing, Style
David Beckham would love to bring his family back to live in England soon.
The father of four children - Brooklyn, Romeo, Cruz and Harper - with Victoria Beckham, revealed that he and his fashion designer wife are always tempted to uproot from their Los Angeles base and return to the United Kingdom.
"At the end of the day, I always miss London - just having pie and mash with my Mum or Dad and visiting my Nan," he said.
However he admitted that the schooling of his kids - who are being educated in a California facility - is their current priority right now. The LA Galaxy player has been traveling the world recently, collecting the London Olympic flame in Greece and helping Princess Anne deliver it to Cornwall for the start of the torch relay.
"Whether I continue to play or I don't ... at the moment I have no plans on finishing at the end of this season. I want to play for as long as possible and then we'll see," he said, speaking about his career.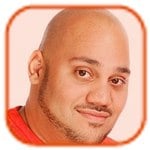 Posted by Andru Edwards Categories: Clothing, Style, Photos, Features
Victoria Beckham knows she doesn't appear happy in pictures.
The fashion designer - who is married to soccer star David Beckham - is famous for looking demure and hardly smiling for photographs, but insists she is happy in her daily life.
"Yes, I created this persona and I'm very different from that. I don't feel like I have to scream and shout about it - I know I am a happy person. So I don't get upset when people comment on the fact that I look quite miserable all the time. But people think I am. And you know, sometimes I think the same thing when I look at the pictures."
Victoria, 38, has plenty to be happy about, with the four children she raises with David - Brooklyn, 13, Romeo, nine, Cruz, seven and ten-month-old daughter Harper - and her successful, self-titled fashion line.
Click to continue reading Victoria Beckham is Happy, Despite Her Expressions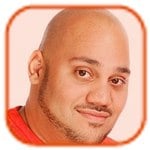 Posted by Andru Edwards Categories: Music, Sports, Photos, Features
Will.i.am says carrying the Olympic torch was a dream come true. The Black Eyed Peas star was chosen as one of the 8,000 inspirational people to become a torchbearer as the flame makes its way across the UK ahead of the London Games this summer and he admits it was a thrill to be involved.
Speaking in Taunton, Devon, South West England, where he carried the torch today, Will.i.am said, "It feels like a dream. This is something you've always seen growing up so to be here today in the UK with all the hard work it took me to be able to get to this level and do that, it's just pursuing my dreams. And now I'm in the UK and running with the torch and it's great."
After running with the torch, the "I Gotta Feeling" hitmaker then took to his Twitter account to speak of his joy at being involved: "A great memory in the town of tauton today...#tweetthetorch... Taking off in the hip.hop.copter...i loved tauton...great people...#tweetthetorch (sic)"
The torch arrived in Britain from Greece on Friday with soccer star David Beckham being one of the people to help bring it into the country.
Click to continue reading Will.i.a.m Carries the Olympic Torch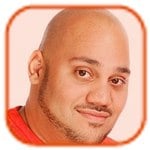 Posted by Andru Edwards Categories: Sports, Celebrity Babies, Clothing, Style
It pays to be Victoria Beckham's daughter:
Harper Beckham has been offered a job as the face of a personalized baby gift company.
My1stYears.com has written a letter to the nine-month-old daughter of fashion designer Victoria and footballer David, inviting her to become an ambassador for the brand.
According to Britain's OK! magazine, the letter addressed directly to the trendy tot read, "Both your parents are fashion icons, and we can see no reason why you shouldn't start your own career in the fashion industry even at your young age. Due to child labor laws we cannot negotiate a contract or salary directly with you, that is why your Mummy and Daddy have been copied in on this letter. We are happy to speak with them about your fee; however, we are prepared to pay you a significant amount to be the face of our new range."
Both her parents started their journey to success at a young age, with David becoming a star player at Manchester United aged just 17, while Victoria decided to pursue a music career after watching musical Fame at the tender age of seven.
© Gear Live Media, LLC. 2007 – User-posted content, unless source is quoted, is licensed under a Creative Commons Public Domain License. Gear Live graphics, logos, designs, page headers, button icons, videos, articles, blogs, forums, scripts and other service names are the trademarks of Gear Live Inc.