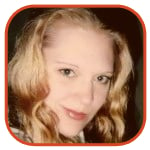 Posted by K.C. Morgan Categories: Movies, Television, Child Stars, Rants, Obituaries
First, Corey Haim was left out of the In Memoriam segment at the SAG awards. Now, he's been snubbed by the Oscars as well. Haim's former bestie and most frequent co-star, Corey Feldman, has stepped forward to speak out against the slight.
"Corey's films have earned the industry over a half a billion dollars, and his work remains an inspiration to young artists world wide," Feldman ranted to TMZ. "Corey [Haim] dedicated his life to the film industry. The same industry that failed to dedicate even 30 seconds to his memory."

Haim's face was missing from the In Memoriam shown during the 83rd Academy Awards, and for many fans the slight stings. The Academy of Motion Picture Arts and Sciences released a very tepid statement in response: "Whatever the length of the sequence, there will always be fans and family members of those not included who will be disappointed by their omission. The Academy extends its understanding and its apologies to those who missed seeing a favorite face in this year's feature."
Click to continue reading Corey Haim Snubbed by Movie Industry Again
Read More
| TMZ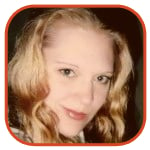 Posted by K.C. Morgan Categories: D-List, Movies, Child Stars, Videos
Sunday night's SAG awards were all about honoring Hollywood -- and, it was only fitting that the show included an "In Memoriam" for all those who passed last year. But one actor was left out of the final cut, and fans are incensed.
Corey Haim, '80s It Boy and '90s hot mess, was not in the tribute. According to show producer Kathy Connell, there simply wasn't "time to salute everyone." She says two separate Memoriam packages were created. "Mr. Haim was in the longer version," she said. "As the show was running long, we were forced to choose the shorter package." Haim died in March of last year.
"We have become used to not being honored by our peers in the industry," Haim's BFF and frequent co-star, Corey Feldman, told Popeater. SAG member Dorothy Provine, who died on April 25, was also left out of the shorter memorial video package (which can be viewed above).
But according to Connell, those are the breaks. "Some people who are included early on, may not be in the final package due to the passing of other SAG members."
Read More
| Popeater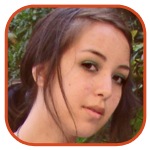 Posted by Robin Paulson Categories: Movies, Celebrity Babies, Obituaries
"Obviously, for me and for [Matilda], there's a hole in our life. Of course the natural inclination is to want to fill it and make it disappear, but what I've come to recently is that it's impossible. Nothing will fit in that hole because what we want back we can't get, which is this one person. I'm not going to rush anything and scamper around like a mad person and make myself crazy. I'm trying to be respectful of the absence. I'm not trying to fill it up. It is what it is."
-- Michelle Williams, on dealing with the death of Heath Ledger, the father of her daughter Matilda.
(Make sure to check out our other notable quotes.)
Read More
| US Magazine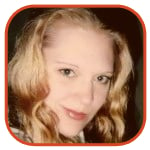 Posted by K.C. Morgan Categories: Movies, Television, Videos, Obituaries
Leslie Nielsen, 84, passed away Sunday due to complications from pneumonia. During his 60-year Hollywood career, Nielsen portrayed memorable characters in Airplane!, The Naked Gun and dozens of other films. Nielsen's wife and several friends were with him when he died.
Nielsen starred in The Poseidon Adventure, See How They Run and several other serious dramatic films before he scored a role in 1980's Airplane!. That comedic role helped propel Nielsen to stardom.
Click to continue reading Leslie Nielsen, Beloved Funnyman, Dead at 84
Read More
| Yahoo! News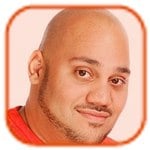 Posted by Andru Edwards Categories: Movies, Obituaries, Rumors
Joseph Gordon-Levitt's brother was "surrounded by needles and syringes" when he died.
Dan Gordon-Levitt passed away on Monday, and neighbors to the apartment in Hollywood where he was living were "not surprised" by his passing, suggesting his death was the result of drug abuse.
"Dan and his friends had been partying, and we were woken up with the girl screaming. She came running out to the front garden of their apartment and some people went out to help her. The paramedics were called, but he was found dead surrounded by needles and syringes. He had been living here on and off for the past few years, and he and his friends were not very popular to tell you the truth. One time they set a car on fire in front of the building, and there were always groups of people coming and going from that apartment. I'm sorry that he died, but I'm honestly not that surprised either," a neighbor said.
Click to continue reading Joseph Gordon-Levitt's Brother Death Drug-Related?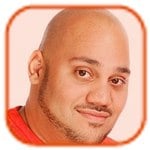 Posted by Andru Edwards Categories: Movies, Obituaries
Joseph Gordon-Levitt's brother has died suddenly at the age of 36.
The Inception star revealed the news of Dan Gordon-Levitt's death on Twitter and paid tribute to his brother, calling him "f***ing awesome."
"My super hero brother @burningdan 1974-2010. Celebrate his life here because he's f***ing awesome.(sic)"
Click to continue reading Joseph Gordon-Levitt's Brother Dead at 36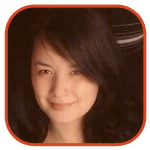 Posted by Veronica Santiago Categories: Television, Obituaries
reports that Giraldo's family had pulled him off life support.

Comedian Greg Giraldo, best known to television audiences for his work on Last Comic Standing and the Comedy Central roasts, died today in New Jersey. He was 44 years old.

Giraldo's passing comes less than a week after he was hospitalized for an accidental overdose. According to friends of the funnyman, he had been taking prescription pills. His death is not being considered a suicide.

Click to continue reading Comedian Greg Giraldo Dead at Age 44

Read More
| TMZ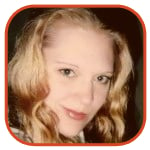 Posted by K.C. Morgan Categories: Television, Child Stars, Obituaries
UPDATE: Coleman funeral will not happen this weekend after all. Gary's estranged parents are fighting over the actor's remains.
Very little has been decided about the memorial service for the late Gary Coleman - but, on the positive side, a city and a weekend have been pinned down for the event.
Coleman's service will held on either Saturday (June 5) or Sunday (June 6) in Salt Lake City, but there's no word yet on whether or not it will be open to the public.
Gary's estranged parents plan to attend the event one way or the other.
Read More
| E! Online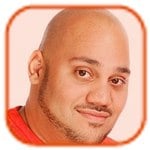 Posted by Andru Edwards Categories: Movies, Obituaries
Simon Monjack was laid to rest next to his late wife Brittany Murphy yesterday.
The British screenwriter - who passed away suddenly last Sunday - was buried following an emotional orthodox Jewish service at the Chapel of the Hills in Sunland. His remains were then committed to the ground at Los Angeles' Forest Lawn Memorial Park just five months after his late actress spouse.
Family spokesman Roger Neal said, "It was Simon's wish to be laid to rest next to her."
Around 75 friends and family members paid tribute to Simon at the private ceremony, where Brittany's mother Sharon Murphy - who lived with her son-in-law - and his mother Linda spoke to the crowd. Roger said, "Sharon was very strong and spoke about how much she loved Simon, and how now Simon and Brittany are together. She told them, 'I'll miss you my babies.'"
Click to continue reading Simon Monjack Buried Next to Brittany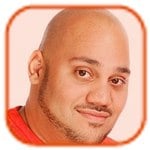 Posted by Andru Edwards Categories: Music, Obituaries, Rumors
The princess of pop wants to be frozen after she dies. Britney Spears is reportedly obsessed with cryogenic freezing technology and wants her body preserved in liquid nitrogen after her death.
"Britney gets these obsessions and this is the latest. It started when someone told her Walt Disney had been preserved by cryogenics to be revived in the future. It got her researching and she became convinced it was worth a shot," a friend of Britney's said.
The 28-year-old singer reportedly spent all of her Mother's Day trip to Disneyland researching cryogenics on the internet as a nanny took her boys around the theme park, and she is even hoping to invest a chunk of her fortune - currently controlled by her father Jamie Spears - on the life-reviving technology.
The source added to The Sun, "Jamie is quite happy to let Britney have her little obsession. And if she wants to invest her money in cryogenics that's fine, we're only talking around $350,000 maximum. However, much more than that and he may change his mind."
Britney also considered having a glamorous cremation before deciding she wanted to be brought back to life in years to come if the technology can resurrect her: "She looked into having her ashes turned into diamonds after she is gone but settled on the chance of getting to live in the future."
© Gear Live Media, LLC. 2007 – User-posted content, unless source is quoted, is licensed under a Creative Commons Public Domain License. Gear Live graphics, logos, designs, page headers, button icons, videos, articles, blogs, forums, scripts and other service names are the trademarks of Gear Live Inc.