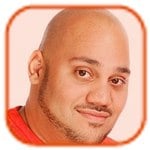 Posted by Andru Edwards Categories: Music, Television, Rants, Rivalries
Joe Jonas has been slammed as a "bad artist" by Dylan Sprouse.
The former Jonas Brothers star gave a revealing interview earlier this week in which he claimed he felt working for Disney meant he had to "sugarcoat" his true self and had little choice or creative input into his work.
But now his fellow former Disney star Dylan - best known for starring with twin brother Cole in The Suite Life of Zack & Cody - has hit out at his "bulls**t" comments, insisting Joe was more likely dazzled by fame than being prepared to make his own decisions. In a blog post, Dylan wrote, "I think it's bulls**t that they were being robbed of choice or creativity. If they wanted too, they could have told Disney 'No.' Cole and I did this hundreds of times and we ended up all right. The only reason they didn't is because, like many of the people on that channel, I think they fell for the allure of fame... Nowadays artists just assume they have to do what they are told by their proprietors because there is a 'rigid structure to achievement.' It is nothing more than a scheme to rob you of your individuality and capitalize the gain they acquire from such treachery. If you believe this, not only are you incredibly foolish, but you are a BAD ARTIST [sic]."
Click to continue reading Disney Star Calls Joe Jonas Out on "Bull****"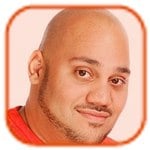 Posted by Andru Edwards Categories: Movies, Music, Television, Break-ups, Dating, Drugs, Meltdowns, Features
Joe Jonas has claimed Miley Cyrus and Demi Lovato encouraged him to try marijuana.
The squeaky clean star has said his fellow Disney Channel stars - who are both three years younger than him - pressured him into smoking a joint when they were teenagers. "The first time I smoked weed was with Demi and Miley. I must have been 17 or 18. They kept saying, 'Try it! Try it!' so I gave it a shot, and it was all right. I don't even smoke weed that often anymore," Joe, 24, told Vulture.
The singer also opened up about his rocky relationship with Demi, claiming the X Factor judge - who went to rehab for "physical and emotional issues" in 2010 - was actually struggling with full-blown "drug abuse" and he only stayed with her because he wanted to help her. "I really got to know her and got to see the ins and outs of what she was struggling with, like drug abuse. I felt like I needed to take care of her, but at the same time I was living a lie, because I wasn't happy but felt like I had to stay in it for her, because she needed help. I couldn't express any of that, of course, because I had a brand to protect," he recalled.
Click to continue reading Joe Jonas: Miley Cyrus and Demi Lovato Introduced Me to Weed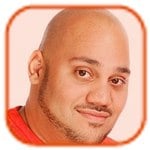 Posted by Andru Edwards Categories: Music, Television, Child Stars
Demi Lovato has reached out to Paris Jackson. The X Factor judge - who spent time in rehab for an eating disorder, self-harm and emotional issues in late 2010 - took to Twitter following 15-year-old Paris' alleged suicide attempt, encouraging her to "be strong."
"Dear Paris Jackson, don't let bullies to let you down. We believe in you!! Stay strong, Please," she wrote.
Click to continue reading Demi Lovato Reaches Out to Paris Jackson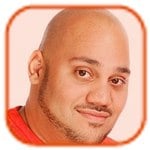 Posted by Andru Edwards Categories: Music, Television, Break-ups
Demi Lovato was furious when Joe Jonas broke up with her.
The X Factor judge found it hard to forgive the Jonas Brothers singer - whom she met on the set of Camp Rock in 2007 - when he dumped her out of the blue in 2010, but the pair have since put their differences aside and become firm friends.
"We were in a relationship and we broke up, and at one point, I was really mad at him. Now, I can, fortunately, say, that him and his brother Nick, have always been there for me, and are literally family, and like brothers. We have a great friendship. And we may not be as close as we used to be, but that's OK," she said.
Joe swiftly moved on to Twilight star Ashley Greene after splitting from Demi just before the Disney stars were about to hit the road on their 'Camp Rock 2: The Final Jam' tour, and the 20-year-old singer confessed it wasn't easy getting over him. "When you go through heartbreaks and things like that, you always have in mind somebody. It's like when you hear a song on the radio that reminds you of somebody, you're going to be reminded. But keeping that in mind... it's a delicate balance," she mused.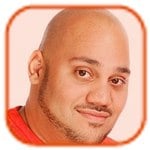 Posted by Andru Edwards Categories: Music, Television, Features
Demi Lovato has discovered she has a secret half-sister. The "Skyscraper" singer has revealed she recently reconnected with her long lost older sibling, who she only found out about this year.
The 20-year-old star told Long Island, New York web radio station WBLI on Monday, "I think my fans would be excited to learn that I just got to know I have an older sister that I've never known my whole life. I actually have a third sister that I didn't even know about until this year. She's in her thirties. She's my half-sister, but I talked to her for the first time in my life when I turned 20. I asked her 'Why haven't you ever contacted me?' and she said 'I never wanted you to think that I ever wanted anything from you, so I've just kind of been waiting to see if you wanted a relationship.' I thought that was so incredible!"
The X Factor judge, who has two other sisters Dallas and Madison - also recently rekindled her relationship with Wilmer Valderrama for the third time.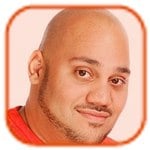 Posted by Andru Edwards Categories: Music, Television, Dating, Rumors
Demi Lovato has rekindled her romance with Wilmer Valderrama for the third time.
The 20-year-old "Give Your Heart A Break" singer - who has dated the former That 70s Show star on and off since 2010 - spent Valentine's Day with the 33-year-old actor at Takami Sushi & Robata Restaurant in downtown Los Angeles and cuddled throughout their meal. "They ordered almost everything on the menu, but they didn't touch it for at least an hour. They stared into each other's eyes the whole time," a source said.
The insider revealed the couple only began eating almost an hour after sitting down when they finished a "really intense conversation" and were "cuddling" throughout their romantic date.
The pair was spotted earlier in the evening "making out" at the grand opening of the new Topshop store in L.A.
Click to continue reading Demi Lovato Back with Wilmer Valderrama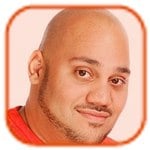 Posted by Andru Edwards Categories: Music, Television, Child Stars, Features
Demi Lovato says her body issues began when she was three. The X Factor judge - who has spent time in rehab getting treatment for her eating disorder and self harming - admits she felt she was overweight from a very young age, and the insecurities have stayed with her.
"I remember being three years old in a diaper and rubbing my hand over my stomach ... and I remember thinking in my head, 'I wonder if one day this will ever be flat?'" she said on Katie.
The 20-year-old beauty - who has recently been named as the new ambassador of an anti-bullying campaign - was targeted at school as the girls used to tease her for her appearance. "It played more of a toll on me than if I was physically abused in school. I've always said I wished that they had just hit me in the face and gotten it over with because what they said to me sticks to me to this day and it affected me, (turned) me into the person I am today. I was bullied and they called me fat and they called me horrible things," she added.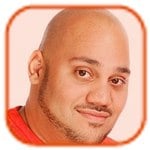 Posted by Andru Edwards Categories: Music, Television, Child Stars, Kind Acts
Demi Lovato has become the face of a new anti-bullying campaign.
The X Factor judge - who was bullied when she was at school - is the new ambassador for Secret's Mean Stinks campaign, which encourages girls to "gang up for good" to end bullying in schools.
"I heard about the program last year, and thought it was such a great opportunity. They're really trying to put an end to bullying," she said.
The program asks girls to pledge to have a "Drama Free School Year" by making a pinky swear, symbolized by wearing blue nail polish on their pinky fingers and Demi added, "I'll definitely be wearing [the nail polish] starting soon. It's a conversation starter: 'Hey, why is your pinky blue?' 'This is a pinky promise that I'm not going to bully people, that me and my friends are ganging up for good.'"
Click to continue reading Demi Lovato Fronts Anti-Bullying Campaign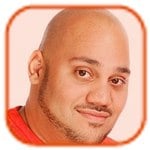 Posted by Andru Edwards Categories: Music, Television, Dating
Demi Lovato has reportedly rekindled her romance with Wilmer Valderrama.
The X Factor judge - who was recently linked to One Direction singer Niall Horan - enjoyed a romantic meal with her former flame at an exclusive Los Angeles restaurant on Sunday night, sparking speculation they are back together. After dinner, the pair - who dated in 2010 for several months - went back to Demi's nearby home.
Wilmer - who, at 32, is 12 years older than Demi - has always spoken fondly of the "Skyscraper" singer and says he is proud of how she has overcome all the problems in her personal life: "We were really just best friends. She's amazing; she's a great human being. And I'm so proud of her considering all of the different obstacles and everything she's been through. I mean, she's got a pretty good head. I was very proud to be there for her when she needed me, and she was there for me a number of times too. And we have a great friendship."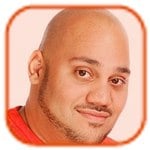 Posted by Andru Edwards Categories: Music, Television, Child Stars, Meltdowns
Demi Lovato regrets her 12 tattoos.
The 20-year-old star admits she has considered having her body art removed by laser, but has decided not to worry too much about them until she is much older. "I've thought about it before because, you know, when I get older I don't know if I want to have rock and roll on my middle finger. I'm young and I can rock it now and when I get older I can worry about it later," she said.
Speaking of one inking, a tattoo of her friend's lips on her wrist, she added, "It was just a spur of the moment, stupid decision."
In late 2010, the X Factor judge checked into rehab to be treated for an eating disorder and self-harm issues and she admits it was a "relief" to be diagnosed with bipolar disorder as it meant she wasn't "crazy. "I was like, 'Oh my gosh, that means I'm not really crazy, there's a reason.' And it was just so awesome to be able to pinpoint a diagnosis for the reasons why I was extremely happy and in, like, a euphoric state, and the next month I was in, like, a deep depression. I had everything great in my life I had nothing to complain about but I wasn't happy," she said in an interview.
Click to continue reading Demi Lovato Regrets Her Tattoos
© Gear Live Media, LLC. 2007 – User-posted content, unless source is quoted, is licensed under a Creative Commons Public Domain License. Gear Live graphics, logos, designs, page headers, button icons, videos, articles, blogs, forums, scripts and other service names are the trademarks of Gear Live Inc.