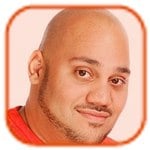 Posted by Andru Edwards Categories: Music, Television, Break-ups
Demi Lovato was furious when Joe Jonas broke up with her.
The X Factor judge found it hard to forgive the Jonas Brothers singer - whom she met on the set of Camp Rock in 2007 - when he dumped her out of the blue in 2010, but the pair have since put their differences aside and become firm friends.
"We were in a relationship and we broke up, and at one point, I was really mad at him. Now, I can, fortunately, say, that him and his brother Nick, have always been there for me, and are literally family, and like brothers. We have a great friendship. And we may not be as close as we used to be, but that's OK," she said.
Joe swiftly moved on to Twilight star Ashley Greene after splitting from Demi just before the Disney stars were about to hit the road on their 'Camp Rock 2: The Final Jam' tour, and the 20-year-old singer confessed it wasn't easy getting over him. "When you go through heartbreaks and things like that, you always have in mind somebody. It's like when you hear a song on the radio that reminds you of somebody, you're going to be reminded. But keeping that in mind... it's a delicate balance," she mused.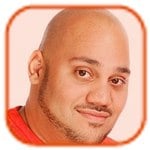 Posted by Andru Edwards Categories: Music, Television, Features
Demi Lovato has discovered she has a secret half-sister. The "Skyscraper" singer has revealed she recently reconnected with her long lost older sibling, who she only found out about this year.
The 20-year-old star told Long Island, New York web radio station WBLI on Monday, "I think my fans would be excited to learn that I just got to know I have an older sister that I've never known my whole life. I actually have a third sister that I didn't even know about until this year. She's in her thirties. She's my half-sister, but I talked to her for the first time in my life when I turned 20. I asked her 'Why haven't you ever contacted me?' and she said 'I never wanted you to think that I ever wanted anything from you, so I've just kind of been waiting to see if you wanted a relationship.' I thought that was so incredible!"
The X Factor judge, who has two other sisters Dallas and Madison - also recently rekindled her relationship with Wilmer Valderrama for the third time.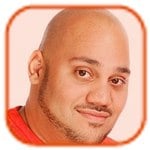 Posted by Andru Edwards Categories: Music, Television, Dating, Rumors
Demi Lovato has rekindled her romance with Wilmer Valderrama for the third time.
The 20-year-old "Give Your Heart A Break" singer - who has dated the former That 70s Show star on and off since 2010 - spent Valentine's Day with the 33-year-old actor at Takami Sushi & Robata Restaurant in downtown Los Angeles and cuddled throughout their meal. "They ordered almost everything on the menu, but they didn't touch it for at least an hour. They stared into each other's eyes the whole time," a source said.
The insider revealed the couple only began eating almost an hour after sitting down when they finished a "really intense conversation" and were "cuddling" throughout their romantic date.
The pair was spotted earlier in the evening "making out" at the grand opening of the new Topshop store in L.A.
Click to continue reading Demi Lovato Back with Wilmer Valderrama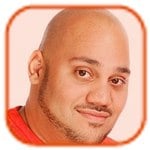 Posted by Andru Edwards Categories: Music, Television, Child Stars, Features
Demi Lovato says her body issues began when she was three. The X Factor judge - who has spent time in rehab getting treatment for her eating disorder and self harming - admits she felt she was overweight from a very young age, and the insecurities have stayed with her.
"I remember being three years old in a diaper and rubbing my hand over my stomach ... and I remember thinking in my head, 'I wonder if one day this will ever be flat?'" she said on Katie.
The 20-year-old beauty - who has recently been named as the new ambassador of an anti-bullying campaign - was targeted at school as the girls used to tease her for her appearance. "It played more of a toll on me than if I was physically abused in school. I've always said I wished that they had just hit me in the face and gotten it over with because what they said to me sticks to me to this day and it affected me, (turned) me into the person I am today. I was bullied and they called me fat and they called me horrible things," she added.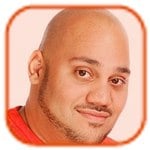 Posted by Andru Edwards Categories: Music, Television, Child Stars, Kind Acts
Demi Lovato has become the face of a new anti-bullying campaign.
The X Factor judge - who was bullied when she was at school - is the new ambassador for Secret's Mean Stinks campaign, which encourages girls to "gang up for good" to end bullying in schools.
"I heard about the program last year, and thought it was such a great opportunity. They're really trying to put an end to bullying," she said.
The program asks girls to pledge to have a "Drama Free School Year" by making a pinky swear, symbolized by wearing blue nail polish on their pinky fingers and Demi added, "I'll definitely be wearing [the nail polish] starting soon. It's a conversation starter: 'Hey, why is your pinky blue?' 'This is a pinky promise that I'm not going to bully people, that me and my friends are ganging up for good.'"
Click to continue reading Demi Lovato Fronts Anti-Bullying Campaign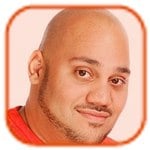 Posted by Andru Edwards Categories: Music, Television, Dating
Demi Lovato has reportedly rekindled her romance with Wilmer Valderrama.
The X Factor judge - who was recently linked to One Direction singer Niall Horan - enjoyed a romantic meal with her former flame at an exclusive Los Angeles restaurant on Sunday night, sparking speculation they are back together. After dinner, the pair - who dated in 2010 for several months - went back to Demi's nearby home.
Wilmer - who, at 32, is 12 years older than Demi - has always spoken fondly of the "Skyscraper" singer and says he is proud of how she has overcome all the problems in her personal life: "We were really just best friends. She's amazing; she's a great human being. And I'm so proud of her considering all of the different obstacles and everything she's been through. I mean, she's got a pretty good head. I was very proud to be there for her when she needed me, and she was there for me a number of times too. And we have a great friendship."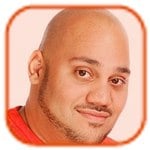 Posted by Andru Edwards Categories: Music, Television, Child Stars, Meltdowns
Demi Lovato regrets her 12 tattoos.
The 20-year-old star admits she has considered having her body art removed by laser, but has decided not to worry too much about them until she is much older. "I've thought about it before because, you know, when I get older I don't know if I want to have rock and roll on my middle finger. I'm young and I can rock it now and when I get older I can worry about it later," she said.
Speaking of one inking, a tattoo of her friend's lips on her wrist, she added, "It was just a spur of the moment, stupid decision."
In late 2010, the X Factor judge checked into rehab to be treated for an eating disorder and self-harm issues and she admits it was a "relief" to be diagnosed with bipolar disorder as it meant she wasn't "crazy. "I was like, 'Oh my gosh, that means I'm not really crazy, there's a reason.' And it was just so awesome to be able to pinpoint a diagnosis for the reasons why I was extremely happy and in, like, a euphoric state, and the next month I was in, like, a deep depression. I had everything great in my life I had nothing to complain about but I wasn't happy," she said in an interview.
Click to continue reading Demi Lovato Regrets Her Tattoos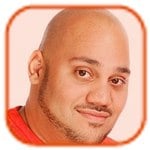 Posted by Andru Edwards Categories: Music, Television, Dating, Child Stars
Demi Lovato wants Simon Cowell to find her a boyfriend.
The 19-year-old singer - who has previously dated Joe Jonas - would be happy for her new X Factor boss to help her find a new man, although she insists she is content to be single.
"I don't know what that's all about because I'm well off on my own, thank you. But I guess it's the one nice thing he is doing for me, so I'll take it," she said when asked on the official X Factor website if she is happy for Simon's plans to match-make for her.
Demi - who is joined on the panel of the show by Simon, Britney Spears and L.A. Reid - has also revealed she would like to be married and have children before she hits 30: "I want to be married with kids in 10 years. Just to a guy who makes me laugh. Obviously, I have to be attracted to him, but a sense of humor really does it for me. I don't have many deal breakers. I've done so much in my life, it doesn't feel right to judge other people. Oh, I know one quality I won't tolerate. I would never be with a guy who is controlling."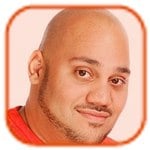 Posted by Andru Edwards Categories: Music, Television, Child Stars, Legal Issues
A boy who hacked into Selena Gomez's Facebook account has been jailed for a year.
Gareth Crosskey was tracked down in an investigation by the FBI and the British Met Police after he posed as Selena's stepfather Brian Teefey - the administrator of the page - and wrote to him claiming he had seen personal emails between Selena and her boyfriend Justin Bieber in January 2011. He also claimed to have personal exchanges with Selena and her friend Demi Lovato.
Gareth, 21, pleaded guilty of two offenses against the Computer Misuses Act at Southwark Crown Court and Judge John Price claimed Selena "deserved" her privacy.
"You are clever with a computer and you hacked into the private part of somebody's Facebook account. Selena Gomez has a Facebook account on which she has six million friends. They have permission to get into part of the account and you hacked into a private part by getting the email password. People deserve privacy and should not have their private correspondence made public," he said, according to The Sun.
Click to continue reading Selena Gomez's Hacker in Jail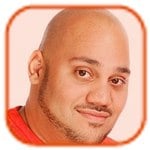 Posted by Andru Edwards Categories: Music, Television, Child Stars
Demi Lovato feels "very lucky" to have Selena Gomez as a best friend. The "Skyscraper" hitmaker considers the singer to be one of her closest friends but rarely gets to see her because they both work so much.
"I'm very lucky to have someone like her in my life. Selena and I have been friends for a long time, but because of our schedules we don't get to see each other very often. Sometimes, we call each other and arrange to meet so we can catch up," she said.
However, the pair have not always been so close - Selena previously said she did not believe in giving "third of fourth chances" to people when discussing her friendship with Demi, although did profess she loved her no matter what: "I believe in second chances, but I don't believe in third or fourth chances. I love talking through things, and I always want to make things work, if I really love someone, but eventually, if they can't fix whatever is wrong, or if they've done something and then they continue to do it, they're probably not going to change for anybody. You can't change a person."
Click to continue reading Demi Lovato is 'Lucky' to Have Selena
© Gear Live Media, LLC. 2007 – User-posted content, unless source is quoted, is licensed under a Creative Commons Public Domain License. Gear Live graphics, logos, designs, page headers, button icons, videos, articles, blogs, forums, scripts and other service names are the trademarks of Gear Live Inc.