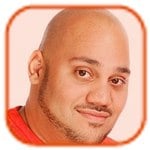 Posted by Andru Edwards Categories: Television, Rants
Eva Longoria has hit out at Khloe Kardashian for refusing to speak about her life.
The 39-year-old actress can't understand why the 29-year-old reality star was reluctant to discuss anything personal during a live interview last week, when she airs her every aspect of her life on her show Keeping Up With the Kardashians.
"There's definitely things that are off-limits and shouldn't be asked [but] I think it is different for a reality star than it is for an actor. An actor goes out and acts and does work, certain things are left to be private. Reality stars are kind of living out their lives, that's why they are famous, because of the reality of their lives," Eva said.
Click to continue reading Eva Longoria Slams Khloe Kardashian for Privacy Right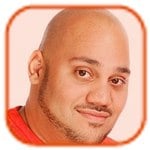 Posted by Andru Edwards Categories: Television, Dating, Rumors
Eva Longoria is ready to settle down with Jose Antonio Baston.
The Desperate Housewives star has completely changed her view of men since meeting the 45-year-old businessman according to a friend, who told RadarOnline.com Jose "satisfies her in every way."
Eva, 38, divorced basketball star Tony Parker over rumors he had been unfaithful in 2011 and has since dated a string of younger men, including Ernesto Arguello, 34, Mark Sanchez, 27, Eduardo Cruz, 28.
"[She] had an obsession with younger men. Part of her toy boy era was motivated out of revenge on Tony, but also because she went through a sexual awakening after divorcing him and made it a rule to only date men who 'can deliver a satisfying sexual experience' for herself," the source said. The friend added Eva is "well and over" that phase now she has met Jose - a millionaire media executive, who is president of Televisa, Latin America's largest media company - who she was first spotted with last November. The insider said that "Eva had a lot of fun over the past few years, but Jose's really changed all that. He ticks every box and more; he has a huge libido but he's also got brains and personality."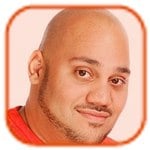 Posted by Andru Edwards Categories: Television, Dating
Eva Longoria is dating Jose Antonio Baston.
The Desperate Housewives actress went public with her new man over the weekend, after keeping her romance with the Mexican businessman under wraps for the past few weeks.
The 45-year-old entrepreneur escorted Eva, 38, to the Museo Jumex Opening dinner at Case De La Bola in Mexico City, Mexico, on Friday. "He's been sweeping her off her feet and courting her like a proper gentleman," a source told People.
Jose - who is the president of Televisa, the largest media company in Latin America - was first spotted at New York's Serafina restaurant with Eva in October. It appears Jose was mistaken for her former boyfriend Eduardo Cruz at the time, since the lunch date - which saw them "holding hands and kissing" at the table - fuelled rumours the actress had rekindled her romance with her old flame, who originally called things off in June 2012.
Click to continue reading Eva Longoria's Mystery Man Revealed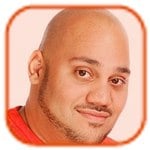 Posted by Andru Edwards Categories: Movies, Television, Rumors
Eva Longoria wants to move into politics.
The former Desperate Housewives star is said to be planning to take her political career more seriously and is reportedly thinking of running for mayor in her home state of Texas. "Eva wants to start small, maybe on a city council in her native Texas, or as mayor of San Antonio or Corpus Christi. Her two-year plan is to run for senate," a source said.
Eva is said to have been asking for help from her good friend and fellow actor, George Clooney. "George has been coaching Eva on how to operate in Washington versus Hollywood, she wants to be taken seriously on the political scene," the source added.
Eva has previously been very involved in the Democratic National Convention and was seen as a leading Latina supporter for President Barack Obama in September 2012. She has long championed Hispanic rights and causes and is still very involved with fund raising, recently helping to raise $170,000 to the Friends of the American Latino Museum. She has previously said she hopes to become more involved in political projects over the next few years.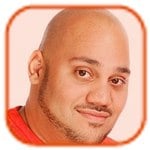 Posted by Andru Edwards Categories: Television, Break-ups
Eva Longoria has split from Ernesto Arguello after four months of dating.
The former Desperate Housewives star and the Miami-based entrepreneur - who met when he starred on Ready For Love, the ill-fated reality TV show she produced - called time on their relationship this week after she decided it wasn't working out.
"It wasn't that serious. He was fun," a source said.
The news will come as a shock to friends, who believed Ernesto, 34, was so serious about the 38-year-old beauty that he was already considering marriage. "Eva is a firm believer in marriage. Ernie may be a player when he is single, but he's never cheated on anyone and is very religious. I think the fact that he's so family oriented is what got her. My guess would be they'll be married within the next year. It's very real - they're both in love, which is rare for him. They're always together. His family likes her a lot ... they've never seen him so taken by someone. Eva is so down to earth, she doesn't 'act famous' at all. He is definitely not dating her because she is famous ... they're not a Hollywood couple. They're very real and very in love," a friend previously said.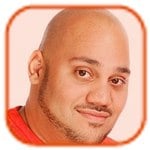 Posted by Andru Edwards Categories: Television
Eva Longoria received a touching congratulatory message from former U.S. president Bill Clinton, after graduating from university with a Masters Degree in Chicano Studies.
The politician praised the former Desperate Housewives star for inspiring her fans to never stop learning, following her graduation ceremony on Wednesday at California State University. Sharing his admiration for the 38-year-old actress on Twitter on Friday, he wrote, "Thanks for inspiring others to never stop learning and for your support of @ClintonGlobal. Congrats on your degree." The brunette beauty quickly replied, "Thank u Mr. President. (sic)"
(FYI - You can also follow VIP Breakdown on Twitter.)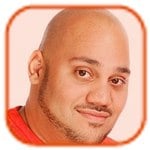 Posted by Andru Edwards Categories: Television
Eva Longoria graduated from California State University, Northridge on Wednesday.
The Desperate Housewives actress received her Master's degree in Chicano Studies and took to Twitter to share her excitement ahead of the ceremony. "Big day today!!! Very excited to graduate for my Master's degree in Chicano Studies! You're never too old or too busy to continue your education! (sic)" she wrote.
Click to continue reading Eva Longoria Graduates from California State University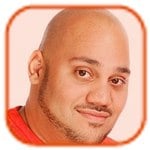 Posted by Andru Edwards Categories: Television, Dating
Eva Longoria doesn't believe in having just one soul mate.
The former Desperate Housewives' actress - who split from ex-husband Tony Parker in November 2010 - doesn't think a soul mate is limited to just one person and says it doesn't always have to be romantic.
"I think you have many soul mates over a lifetime. And they're not all necessarily romantic. I think that your friends are your soul mates, too, and family members. You can have a lot of special connections with a lot of people."
Eva, 37, also says she would like to become a mother in the future as it's something she's always wanted to do. "You know I would love to have a family whenever the time comes to have one. I would love that," she said.
Despite her glamorous lifestyle, the brunette beauty says she's at her happiest when she's at her home in Texas: "I'm most happy in Texas when I am home. I have a ranch there. We have a lot of cows and pigs and cats."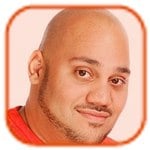 Posted by Andru Edwards Categories: Movies, Television, Charity, Kind Acts
Eva Longoria admires Angelina Jolie for her charity work.
The former Desperate Housewives actress has nothing but respect for the Changeling star for the humanitarian work she does as a UN Special Envoy and the charitable acts she and her fiance Brad Pitt carry out. Eva insists Angelina is an inspiration to her and many others: "I admire her [Angelina]. She does the work. She's not just a spokesperson; she is a hard worker and she gets it done. She is authentically tied to the causes she cares about and she knows so much. She is so knowledgeable of the world situation, so everything I am an advocate for."
Click to continue reading Eva Longoria Admires Angelina Jolie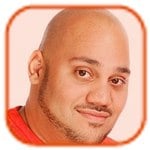 Posted by Andru Edwards Categories: Movies, Television, Celebrity Babies, Style
Eva Longoria is "thrilled" to be godmother to David and Victoria Beckham's baby daughter.
The soccer star and the fashion designer will christen 10-month-old Harper later this year and have asked the Desperate Housewives actress to play an important role in their little girl's life: "Victoria asked me to be Harper's godmother and of course I said yes. I'm absolutely thrilled. Harper is simply adorable."
Click to continue reading Eva Longoria is Thrilled to be Harper's Godmother
© Gear Live Media, LLC. 2007 – User-posted content, unless source is quoted, is licensed under a Creative Commons Public Domain License. Gear Live graphics, logos, designs, page headers, button icons, videos, articles, blogs, forums, scripts and other service names are the trademarks of Gear Live Inc.