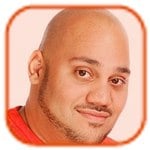 Posted by Andru Edwards Categories: Music, Television, Celebrity Babies, Rumors
Kanye West will be joined on tour by Kim Kardashian and their baby. Kim, 32, is expecting the couple's first child in July and while Kanye, 35, has a European tour planned for later this year, he will take his girlfriend and baby on the road with him.
"Yes, it's true. This was always the plan," a source close to the couple said.
Meanwhile, Kim can't wait for the birth of their baby and thinks she is completely prepared for motherhood thanks to the example provided by her mother Kris Jenner and sister Kourtney, who has two children, Mason, three, and Penelope, 10 months, with her boyfriend Scott Disick.
"My mom is a strong and ambitious career woman that despite her busy schedule and the millions of things she has going on, she still manages to put family first and continues to look out for us every day. Motherhood is a gift and I know after watching my mom do it, it's not easy especially when trying to balance a career. I can't wait to follow in her footsteps and make her proud like I am of her. Kourtney, my sister, best friend, and mentor has also taught me so much about motherhood from being the most incredible mom to Mason and Penelope. She is super woman with her ability to effortlessly balance work with taking care of two amazing kids and I am so lucky to have her as my guide and confidant as I too become a mother," she said.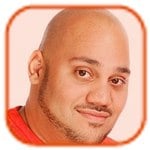 Posted by Andru Edwards Categories: Movies
Angelina Jolie's father only found out she'd undergone a double mastectomy online.
The Salt actress opened up about her operation - which she decided to have after tests showed she carries the BRCA1 gene and had an 87 per cent chance of developing breast cancer and a 50 per cent chance of contracting ovarian cancer - in a moving piece in the New York Times newspaper, and Jon Voight has admitted he has only just learned the shocking news, despite seeing his daughter and her fiance Brad Pitt just two days ago.
"My love and admiration for my daughter can't be explained in words. I saw her two days ago with my son Jamie. We all got together for his birthday, with her and Brad. But I didn't know. It wasn't obvious at all. I found out this morning. I was as surprised as anyone and deeply moved by the way she's handled this. She's a very extraordinary person, the way she examined it and what she shared," he told the New York Daily News newspaper.
Click to continue reading Jon Voight Read About Angelina Jolie's Mastectomy Online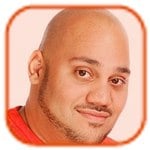 Posted by Andru Edwards Categories: Movies, Parties, Features
Isla Fisher was once mistaken for her husband Sacha Baron Cohen's daughter.
The petite Great Gatsby actress - who wed the comedian in 2010 after an eight-year romance - was mortified when a party host mistook her for the funnyman's teenage daughter at one of her first ever Hollywood parties. Isla, 37, recalled, "When I first came to Hollywood, I went with Sacha to a very big party for Lost In Translation. When we pulled up, everyone you could imagine was in this room, Warren Beatty, Jack Nicholson, Dustin Hoffman... This lady came straight up to me, introduced herself as Colleen and then turned to me and said, 'Come with me, I've got something to show you.' I'm thinking, 'Oh my God. I'm so excited.' So she takes me away from Sacha and opens this door and there's this giant pink room covered in kids' posters and there in the middle is a group of 14-year-old girls and she said, 'Everybody, this is Sacha's daughter,' and asked me if I wanted a soft drink. Clearly I should have worn more make-up!"
Isla has since settled down with Sacha and the couple have daughters Olive, five, and Elula, two, and the 37-year-old actress admits becoming a parent is one of the best things in life. " think the most romantic thing you can ever do is to make a family with someone. I love being a mum and it's my favorite topic personally, but professionally I hate talking about it," she added.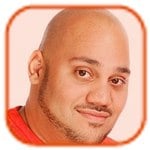 Posted by Andru Edwards Categories: Music, Features
Carrie Underwood admits she is little "selfish" and isn't ready to have children. The 30-year-old country singer - who married Canadian ice-hockey star Mike Fisher in July 2010 - says she has a tough time forming new relationships and wishes she had a softer personality.
The "Blown Away" hitmaker told the June issue of Marie Claire magazine, "I don't feel old enough to have kids. I know I am mature. But being responsible for another human? I'm not a mushy person at all. We were never a huggy family. Or a 'let's talk it out' family. Technically I have siblings but they are quite a bit older than me - I was the accident - so I have the only-child syndrome going on. I'm a little more selfish, a little more independent, a little closed. I do wish I were softer. I wish I were able to form relationships better. But hey, I mean...I'm not a sociopath."
The former American Idol star, who rose to fame after winning the reality TV show in 2005, also feels very "awkward" and her husband often makes fun of her for it: "My husband calls me the queen of awkward moments. Anything that can be made awkward, I will make it awkward."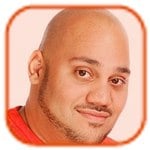 Posted by Andru Edwards Categories: Music, Pregnancies, Rumors
Beyonce is reportedly pregnant. The "Grown Woman" singer - who welcomed her first child, daughter Blue Ivy Carter, into the world in January 2012 - is said to be expecting again with her rapper husband Jay-Z.
The New York Post newspaper claims "multiple sources" told them Beyonce, 31, is pregnant following her attendance at the star-studded Met Ball last week, where the star's rumored pregnancy was the talk of the night. The pop superstar is said to have "carefully" hidden her baby bump in a high-waisted Givenchy gown, but according to the report, multiple photos have surfaced of Beyonce sporting a growing stomach on her 65-date Mrs. Carter Show world tour, which touched down in Dublin, Ireland, last night.
The "Girls (Run the World)" hitmaker's spokesperson couldn't be reached for comment by the newspaper, but Beyonce and Jay-Z - real name Shawn Carter - remained tight-lipped about her first pregnancy until sensationally announcing it live at the MTV Video Music Awards in August 2011.
Click to continue reading Beyonce Pregnant with Second Child?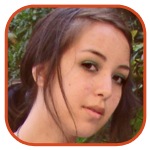 Posted by Robin Paulson Categories: Music, Television, Weddings, Celebrity Babies, Clothing, Style, Photos
If there was an award for Most Adorable Vow Renewal Photo, Mariah Carey and Nick Cannon would nab it in a heartbeat.
The pair celebrated their fifth anniversary (and their children's second birthday) at Disneyland on Tuesday (to the dismay of everyone who wanted to go that day, considering the entire park was shut down for the event) - Cinderella style. Carey dressed up as a princess while Cannon went as Prince Charming; their twins Monroe and Moroccan were styled in miniature versions of their parents' outfits (cute at first, but a little weird at the same time if you really think about it).
The singer and American Idol judge replicated the fairy tale - naturally - down to arriving in a pumpkin carriage. "Slowly making our way to the freezing cold guests #donthatemebecauseimasiva #cinderella," she wrote on Twitter.
How will they be able to top this for their next wedding anniversary?
Read More
| The Cut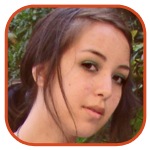 Posted by Robin Paulson Categories: Movies, Music, Celebrity Babies, Child Stars, Rumors
A former English child star is claiming to be the biological father of Michael Jackson's children.
Mark Lester, known for his portrayal as the title character in the 1968 musical Oliver!, has opened up to the media about believing that the sperm Jackson asked him to donate years ago went towards creating Prince Michael, Paris, and Blanket.
"After Michael asked me to donate sperm for him I completely forgot about it... I remember Michael ringing and saying, 'Oh, you don't have any fertility difficulties do you?'Then out of the blue about a year later, he mentioned sperm donation and I agreed. Michael set it up for me to turn up to a clinic in Harley Street, London to do it. It was weird. I went in a couple of times to donate but we never talked about it ever again. It was a really strange request but while Michael was alive I never gave it another thought. I didn't ­donate to get something out of it."
Click to continue reading British Child Actor Claims to Be Father of Michael Jackson's Kids
Read More
| Daily Mail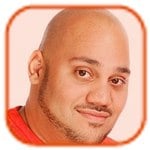 Posted by Andru Edwards Categories: Movies, Music, Weddings, Celebrity Babies, Features
Kate Hudson is "looking forward" to getting married.
The Reluctant Fundamentalist actress - who was wed to Black Crowes singer Chris Robinson from 2000 to 2007 - has been engaged to Muse frontman Matt Bellamy for almost two years, and though they still haven't set a date for their nuptials, she insists they will tie the knot as soon as their busy careers allow it.
"I look forward to it. We'll both figure it out. We've been both very busy, but it will happen," she said.
Kate has sons Ryder, nine, with Chris, and 21-month-old Bingham with Matt and is delighted in how her younger boy is progressing and developing: "He is a gem. He is talking up a storm. I'll ask, 'What do you want for breakfast, honey?' He says, 'Bolognese.'"
Click to continue reading Kate Hudson Ready to Wed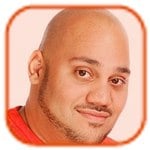 Posted by Andru Edwards Categories: Celebrity Babies, Features
Ellen DeGeneres and Portia de Rossi don't want children. The chat show host and the Arrested Development actress are blissfully happy together and while Portia, 40, admits they have talked about kids, they ultimately decided it's not for them.
"There comes some pressure in your mid-30s, and you think, Am I going to have kids so I don't miss out on something that other people really seem to love? Or is it that I really genuinely want to do this with my whole heart? I didn't feel that my response was 'yes' to the latter. You have to really want to have kids, and neither of us did. So it's just going to be me and Ellen and no babies - but we're the best of friends and married life is blissful, it really is. I've never been happier than I am right now," Portia told Out.
Ellen and Portia have been married since 2008 and despite their fame, Portia insists they are just like any other happily married couple: "We've settled into happily married life. We really support each other in whatever we're doing and we're incredibly happy, which is why you don't see us in the press so much. There's no drama to report."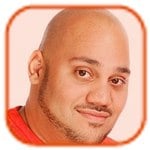 Posted by Andru Edwards Categories: Movies, Music, Weddings, Rumors
Miley Cyrus has postponed her summer wedding.
The 20-year-old "Touch the Sky" singer - whose relationship with Liam Hemsworth, 23, has been on the rocks recently amid allegations of cheating and wild partying - was due to tie the knot in June but the couple have decided to put their big day on hold as they continue to work through their issues.
"They were supposed to get married in June. But there have been so many problems with them, they thought it was best to work out their issues before making such a big commitment. They aren't ready. Their families are both concerned. They don't want to see Miley and Liam get married and then get divorced. They're very young to be getting married," a source said.
The Hunger Games star's sister-in-law Elsa Pataky, who is married to his brother Chris Hemsworth, 29, confirmed on Monday that she is not sure if their wedding in still on.
Click to continue reading Miley Cyrus Postpones Wedding
© Gear Live Media, LLC. 2007 – User-posted content, unless source is quoted, is licensed under a Creative Commons Public Domain License. Gear Live graphics, logos, designs, page headers, button icons, videos, articles, blogs, forums, scripts and other service names are the trademarks of Gear Live Inc.