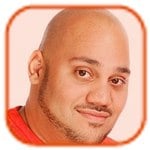 Posted by Andru Edwards Categories: Movies, Engagements, Weddings, Rumors
Seann William Scott is marrying model Lindsay Frimodt.
The American Reunion actor proposed to the Victoria's Secret beauty on Valentine's Day, this February.
"Seann asked her to marry him on Valentine's Day and she said yes," a source close to him said.
The 35-year-old star may be reprising his role as womanizing, sex-obsessed Steve Stifler for American Reunion - the fourth film in the American Pie series - but has distanced himself from the hard partying character in real life.
"I have a girl in my life. I was never really able to take advantage of being an actor, because I was always too shy to talk to girls," he said.
Seann also admitted many fans of his iconic alter ego are upset when they realise he is nothing like him: "I walk down the street and someone's like, 'Hey we'll buy you a shot.' And I'm like, 'No, I'm OK.' They're so crushed, like 'What? But you were in American Pie.' I say, 'It's a movie.'"
Click to continue reading Seann William Scott Getting Married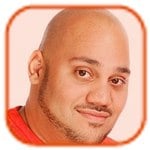 Posted by Andru Edwards Categories: Sports, Celebrity Babies, Style
David Beckham is starting to talk like an American.
The British-born footballer - who moved to Los Angeles with wife Victoria in 2007 to play for LA Galaxy - admits he is losing his London twang.
"I catch myself calling my kids 'dude' every once in a while, so there are a few words creeping in. And using American words like elevator instead of lift," he said.
Since departing the UK, 37-year-old Victoria has left behind her Spice Girl roots and forged a successful career for herself as a fashion designer. And according to David, their sons Brooklyn, 13, Romeo, nine, and six-year-old Cruz have inherited their mother's sense of style:
"They're at the age when they want to wear their own things. You've got the oldest, Brooklyn, and he'll wear his soccer shirts and a T-shirt. Romeo is the fashion one, so he'll go in and pick up skinny jeans and a vintage T-shirt and a funny hat. Cruz loves Justin Bieber, so anything he's got Cruz wants, like the big high-tops with skinny jeans. They all have their own style."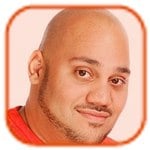 Posted by Andru Edwards Categories: Movies, Engagements, Style
Olivier Martinez has confirmed his engagement to Halle Berry.
The 46-year-old French actor - who met Halle on the set of Dark Tide in 2010 - has finally gone public with their plans to marry.
Asked about the engagement, he said, " Yes, of course it's true."
Speaking ahead of the opening of his new restaurant, Villa Azur, in Miami on Saturday, he also set the record straight about who designed the New Year's Eve actress' emerald and yellow gold ring. Jewelry designer Gurhan claimed to be the brains behind the ring in a statement to People, but Olivier says it was actually created by Parisian jeweler Robert Mazlo - who he says has been making jewelry for, "kings and queens for many centuries."
"There is a jeweler taking credit for doing the ring and it's a lie! They have nothing to do with this," he explained, talking to the Miami Herald newspaper.
Click to continue reading Olivier Martinez Confirms Halle Berry Engagement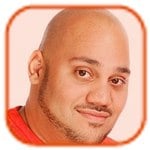 Posted by Andru Edwards Categories: Movies, Child Stars, Where Are They Now?
Ashley Olsen is unlikely to ever act again.
The 25-year-old star - who made her acting debut aged just nine months alongside her twin Mary-Kate in Full House - hasn't appeared in a film since 2004's New York Minute and has no plans to return in front of the camera.
"We worked non-stop until we were 18. Then we decided to take a break and go to school - and that was when we decided to question whether we would carry on in entertainment. It was time to step behind the process. I wanted to work on other things. It doesn't mean I'm not interested in Hollywood, I like the way it operates and the people who are involved and the sense of possibility. But if I ever do get back in, it's not going to be as an actress."
Though Mary-Kate has made some film and TV appearances since New York Minute - including an eight-episode stint in Weeds - she also thinks it "felt right" to step away from acting.
"It just felt right to move away," she said.
Click to continue reading Ashley Olsen Won't Act Again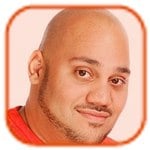 Posted by Andru Edwards Categories: Music, Parties
Kanye West has upset Britain's royal family.
The rapper was reportedly the subject of a number of complaints from unspecified members of the monarchy who were infuriated by the star playing his music too loudly in his $4,300-a-night suite at London's Lanesborough Hotel - which is near Buckingham Palace - where he has been living with members of his entourage including Common, Pusha T and Big Sean.
"We went to London and we were right next to the Buckingham Palace and the royal family. There were members of the royal family staying below us. Kanye had rented out the top floor and we was banging that b***h out. Every room was a studio. The royal family below were complaining like, 'We got all this loud-ass rap music above us and weed smoke.' They paid all this money and you don't expect to get these kind of complaints," Kanye's protégé Big Sean told The Sun.
Despite the complaints, Kanye hasn't spent all his time in the hotel. Last month, he joined in the Jack the Ripper tour, which takes place in London's East End area and retraces the footsteps of the notorious and still unidentified serial killer from the late 1800s.
Click to continue reading Kanye West Upsets Royal Family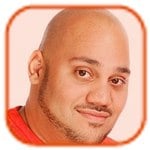 Posted by Andru Edwards Categories: Music, Television, Pregnancies, Style
Jessica Simpson found out she was pregnant thanks to pre-cocktail "guilt."
The 31-year-old Fashion Star mentor - who is expecting her first-born with fiancé Eric Johnson - admits she was overcome by bad feelings as she prepared for a drinking session: "We were going to have an all-day drinking binge. Going to ride our bikes, hang out ... do naughty things. But I started feeling this overwhelming guilt. Why would I feel guilt at the idea of going out and having cocktails with my friends?"
A pregnancy test confirmed her suspicions, and Jessica is expected to give birth to a baby girl this spring.
But the Dukes of Hazzard actress is praying her daughter inherits her sense of style: "I swear I will croak if she asks me for a pair of Nikes instead of Christian Louboutins! Eric is so athletic. We're going to have this athletic girl and I won't even be able to take her shopping."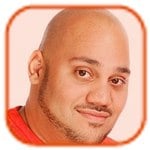 Posted by Andru Edwards Categories: Weddings, Child Stars
The wedding of Britain's Prince William and Duchess Catherine was "deeply romantic."
Actress Sophie Winkleman - who is married to William's cousin Lord Fredrick Windsor - was very impressed with how well the couple coped tying the knot in such a hugely public way: "I don't know how it managed to capture the feeling of amazing love when it was such a stunningly impressive global occasion but it did. It really was deeply romantic."
Despite her husband's regal background, Sophie insists her spouse's family have been very "welcoming" towards her: "When I went to my first formal occasion, I was definitely wobbly, but the whole family has been very welcoming and warm. And let's face it - all families are pretty complicated."
Sophie admitted she feels "saved" by fashion house Armani as she can always rely on their creations when she has to attend formal events: "Armani saved me. Very fashiony things I can't cope with and I don't know if they suit me, but classic stuff tends to work. Armani clothes are beautifully cut and vey imaginative in their own way but they don't wear you."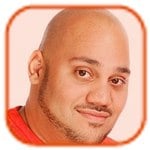 Posted by Andru Edwards Categories: Sports, Celebrity Babies, Style
David Beckham admits he's going to have to earn lots of money to keep daughter Harper dressed in designer outfits. The soccer star has recently signed a new two-year contract with the Los Angeles Galaxy and the handsome athlete admits it's a relief because fashion designer wife Victoria likes to dress the six-month-old tot in expensive clothes.
"I've obviously got three amazing boys and with boys you can throw them around and Harper is obviously my first girl and I'm more careful. Still now, I'm changing her diaper and I can't believe I've got a girl. Everything about her is feminine, the way she eats, the way she moves, the way she looks. I love having a girl, but I'm glad she's got three older brothers and a dad to look after her. Her wardrobe is incredible already. I'm glad I've got a two year contract," said David, speaking in a chat for Google+.
Another reason David, 36, decided to re-sign with the LA Galaxy was because his family are happy in America and he says they will always come first: "I didn't take it lightly as I had offers from other clubs around the world and at 36 you don't expect it. But it was best for my family. We love living in LA at the moment, we love living in America and we have adapted to the culture and at the moment we didn't want to leave. When you're married and have children your priorities totally change. We've got three amazing boys and a little girl we have to look after and it's all about them. They come first."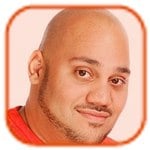 Posted by Andru Edwards Categories: Movies, Music
Russell Brand wears Katy Perry's clothes. The British comedian and actor confesses he likes wearing his wife's garments, even in public, attending a recent yoga class in a small T-shirt and sweatpants borrowed from her.
"He admitted he was wearing Katy's clothes and that she doesn't mind. He said, 'Women's clothes fit better!' and added, 'What's hers is mine!'" a classmate said.
Russell - famous for wearing skinny jeans and make-up - has previously admitted to stealing garments from Katy before they got married in India in October 2010: "I take anything of hers that I find lying about. I'm wearing a t-shirt of hers and a sock that's so small my toes are scrunched up."
The couple are currently preparing to return to India for a romantic break over New Year as they have spent so much time apart recently, with Katy on her California Dreams World Tour and Russell working on various film projects. "As part of Katy's birthday present, Russell booked a trip to the Aman resort in New Delhi for New Year. Katy's schedule is jam packed right until the end of the year. They plan to spend Christmas in Britain with Russell's mother and then fly to India on holiday," a source said.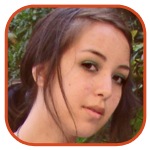 Posted by Robin Paulson Categories: Music, Hair Styles, Style, Photos
Summer may be winding to a close, but that doesn't stop singer Katy Perry from brightening up her life with a splash of pink hair!
When the blue wig wasn't cutting it anymore, Mrs. Russell Brand turned to coloring her real hair -- and it looks gorgeous! Perry covers October's InStyle magazine, in which she evokes a femme fatale with her cotton candy pink coif.
What do you think of Katy's new hair color -- love it or hate it?
Read More
| http://stylenews.peoplestylewatch.com/2011/09/20/katy-perry-tour-costumes-storage/#more-86759

© Gear Live Media, LLC. 2007 – User-posted content, unless source is quoted, is licensed under a Creative Commons Public Domain License. Gear Live graphics, logos, designs, page headers, button icons, videos, articles, blogs, forums, scripts and other service names are the trademarks of Gear Live Inc.