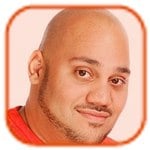 Posted by Andru Edwards Categories: Music, Clothing, Style, Obituaries, Rumors
Mick Jagger reportedly spent millions helping L'Wren Scott's business.
The Rolling Stones rocker - who has an estimated wealth of around $330 million - was said to be hugely supportive' of his late partner, who was found dead in an apparent suicide on Monday, and did his best to get her fashion label out of debt.
However, L'Wren - who hanged herself in her New York apartment - was "embarrassed by what had happened" financially. "L'Wren was left terribly upset by what was going wrong with her business, none more so than when she was forced to cancel her London Fashion Week show in February. She was a proud woman and understandably embarrassed by what had happened. While Mick was there for her every step of the way trying to help out as best he could, the situation must have put pressure on their relationship," a source said.
Click to continue reading Mick Jagger Spent Millions Helping L'Wren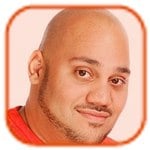 Posted by Andru Edwards Categories: Music, Television, Weddings, Legal Issues, Rumors
Kim Kardashian will get $1 million for every year she stays married to Kanye West.
The couple have signed a prenuptial agreement ahead of their forthcoming wedding this spring, in which Kanye has been very generous toward his future spouse.
"The entire process for the prenup for Kim and Kanye has been extremely easy, and relatively drama free. Kanye didn't even think the couple needed a prenup, and was ready to give Kim carte blanche to all of his financial assets. Yes, he loves Kim that much," a source said.
The source adds drawing up the document was much easier than the last time Kim, 33, married, to basketball player Kris Humphries, in 2011, a union which lasted just 72 days. "There is a huge difference from Kim's prenup with Kris Humphries ... the preparation of their agreement went on for several months. It was long and tedious," the source added.
Click to continue reading Kim Kardashian and Kanye West Agree to Prenup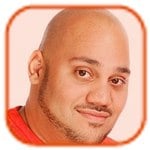 Posted by Andru Edwards Categories: Movies, Obituaries
Philip Seymour Hoffman left his $35 million fortune to Mimi O'Donnell.
The Capote star, who was found dead in his apartment in New York City on February 2 from an apparent heroin overdose, named his estranged partner and the mother of his three children, Cooper, 10, Tallulah, seven, and five-year-old Willa, as the sole beneficiary of his estate.
A source told gossip website TMZ.com that the Oscar-winning actor wrote his will in 2004 before the birth of his daughters, and he also expressed a desire for his son to be raised in Manhattan so he could be exposed to the city's culture, arts and architecture. The 46-year-old star also named Chicago and San Francisco as back-up places for Cooper to grow-up if his original request was impossible, and asked that his son visit both cities at least twice a year for cultural purposes.
The Hunger Games actor reportedly fell off the wagon in 2012 after being sober for more than 20 years and he entered rehab in May 2013.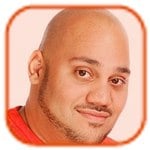 Posted by Andru Edwards Categories: Television, Divorce, Rivalries, Rumors
Brandi Glanville has accused ex-husband Eddie Cibrian of asking her for child support.
The Real Housewives of Beverly Hills star - who has two sons, Jake, six, and Mason, 10, with Eddie - has hit back at fans who have slammed her for "taking cheap shots" at her former spouse in her new book Drinking And Dating.
She insists Eddie - who recently bought a $3 million six-bedroom mansion in the Hidden Hills, Los Angeles with wife LeAnn Rimes - has been reaching out to her and asking her to contribute financially to support their children. "2 all these young unmarried bloggers writing about getting over divorce¬ seeing ur children grow up 1/2 the time,walk a mile in my shoes. Im not taking cheap shots at my ex in my new book cuz its all true,&now mr fancy new cars&house man is asking ME for child support!Uknownada everytime I take 1 step frwd I get a lawyers letter that takes me 3 steps back so wen people say move on, I say 2 my ex LET ME! Just STOP Going to stay positive and focus on my new book & let my lawyer handle the rest.Who is coming to the Grove tomorrow night at 7pm?? [sic]," she wrote on Twitter.
Click to continue reading Eddie Cibrian Asks Brandi Glanville for Child Support?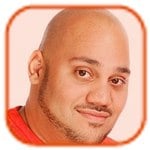 Posted by Andru Edwards Categories: Movies, Legal Issues, Rumors
Uma Thurman has been fined $72,000 for failing to adequately provide for her employees.
The Kill Bill actress was issued with the penalty by the Workmen's Compensation Board of the State of New York in March 2013 after being found to have failed to carry workers compensation insurance between December 15, 2011 and December 14, 2012. Documents obtained by RadarOnline.com show a judge has ruled she must pay the fine, as well as acquire workmen's compensation insurance that was in line with New York State laws.
The 43-year-old actress - who has children Maya, 14, and Levon, 10, with ex-husband Ethan Hawke, and Luna, 18 months, with partner Arpad Busson - recently splashed out $10 million on a new apartment in an exclusive New York complex that was previously owned by best-selling novelist Barbara Taylor Bradford and her filmmaker husband Robert. Uma had to pass rigorous home co-operative board approvals before being given the go-ahead to continue with the sale.
The Nymphomaniac actress sold her seven-bedroom New York townhouse for $12 million last year.
Click to continue reading Uma Thurman Fined Over Worker Treatment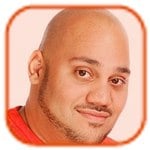 Posted by Andru Edwards Categories: Movies, Obituaries
Paul Walker's daughter is set to inherit his $25 million fortune.
The 40-year-old actor, who perished alongside his friend Roger Rodas on November 30, when the car they were travelling in lost control and crashed in Santa Clarita, California, named his 15-year-old child, Meadow Rain Walker, as the sole beneficiary of his entire estate in his will.
The Fast and the Furious star appointed his father Paul Sr. as the executor, who has filed the will with a probate court, according to gossip website TMZ.com. He has also petitioned to have the court appoint the late actor's mother, Cheryl Walker, as Meadow's legal guardian and the guardian of the teenager's $25 million fortune, as per his son's instructions in the will.
Meadow currently lives with her mother, Rebecca Soteros, but began living with her famous father full-time shortly before his tragic death. A court hearing is set to take place later this month.
Click to continue reading Paul Walker's Daughter Inherits $25 Million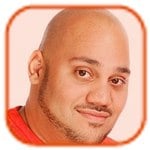 Posted by Andru Edwards Categories: Movies, Engagements, Rumors
Amber Heard's engagement ring is believed to be worth almost $100,000.
Johnny Depp's new fiancee was spotted showing off her large diamond accessory for the first time as she watched him perform at a private charity event in Anaheim, California on Sunday night.
"This looks like a 5-carat ring. If we assume it's a white oval diamond in the five carat range, the price would be between $78,000 to $100,000," celebrity jewelry expert Zaven Ghanimian told EOnline.com
The blonde beauty, who hid the ring from photographers last week, is likely to have helped Johnny choose the ring as a source previously revealed that Amber "calls the shots" in her relationship with her The Rum Diary co-star, whom she began dating in 2012. "Amber has called the shots since day one, dictating when they went public, for example. She's half his age and that's part of why he'll do whatever she wants in order to keep her," an insider said.
Click to continue reading Johnny Depp Spent $100,000 on Engagement Ring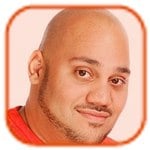 Posted by Andru Edwards Categories: Movies, Television, Legal Issues, Rivalries
Brooke Mueller is allowing Charlie Sheen to see his sons because she wants more child support money.
The former actress has negotiated a fragile peace with her ex-husband and allowed him to see their four-year-old twins, Bob and Max, last Tuesday, but friends say the reason is because she is upset he has slashed her support money from $55,000 to $20,000 a month.
"There is only one reason why Brooke allowed the boys to go over to Charlie's house last week. She is desperate to have her full child support payment. Brooke is a smart woman and knows if she is in Charlie's good graces, he is more likely to give her the money. It has been very hard for Brooke to live on $20,000-a-month because she has to pay for her sober coaches and ongoing expenses related to her recovery," a source said.
Brooke, 36, has previously been admitted to rehab for drug abuse 19 times, and is not currently the official guardian of Bob and Max, who are looked after by her brother, Scott.
Click to continue reading Brooke Mueller Wants Full Child Support Back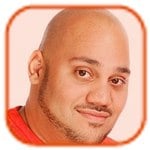 Posted by Andru Edwards Categories: Television, Divorce, Legal Issues
Jane Lynch has amicably settled her divorce.
The Glee star, who filed court documents in July to legally dissolve her three-year marriage to clinical psychologist Lara Embry, whom she split from in February 2012, is still on "very civilized" terms with her ex-wife after coming to an agreement.
A source told gossip website TMZ.com that Lara agreed to accept a more modest sum of spousal support after initially seeking $93,000 per month, and Jane secured full ownership of their former marital home in Los Angeles, which she paid for in full. The former couple, who cited "irreconcilable differences" in their divorce papers, are now on good terms and spent time together over the festive period.
Jane, 53, previously insisted that her divorce was "not a horrible thing" and friends explained the actress wanted to stay friends with Lara for the sake of her former spouse's 10-year-old daughter, Haden. "It's not dramatic. It's not a horrible thing. It's something that we're dealing with. It's two people who just decided it's better to go apart than stay together," she said.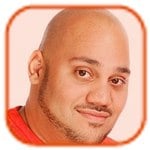 Posted by Andru Edwards Categories: Movies, Television, Charity, Kind Acts
Charlie Sheen has donated $50,000 to charity.
The Anger Management star, who is reportedly worth $125 million, gave the money to My Friend's Place, which works with young homeless people in Hollywood. The organization's executive director, Heather Carmichael, sent the 48-year-old actor a thank-you note, obtained by gossip website TMZ.com, that reads, "On behalf of the homeless youth My Friend's Place (MFP) serves, thank you for your generous gift of $50,000. Your support helps us provide life-changing services that nourish the body, inspire the mind and equip for a brighter future. Together we are able to care deeply for each of the 1,700 who walk through our doors by supporting their journey of homeless and into stability and well-being."
Charlie has donated a lot of money to various organizations this year. Last month, he gave $25,000 to the Philippines aid charity, PREDA Foundation.
Click to continue reading Charlie Sheen Donates $50,000 to Charity
© Gear Live Media, LLC. 2007 – User-posted content, unless source is quoted, is licensed under a Creative Commons Public Domain License. Gear Live graphics, logos, designs, page headers, button icons, videos, articles, blogs, forums, scripts and other service names are the trademarks of Gear Live Inc.