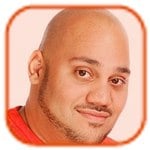 Posted by Andru Edwards Categories: Movies, Divorce, Legal Issues
Ashton Kutcher and Demi Moore are locked in a battle over $10 million. The former couple - who announced their split in November 2011 - have yet to finalize their divorce as they are still in negotiations over a settlement, and the actress is reportedly asking for an eight-figure sum due to Ashton's involvement in a venture capital fund worth $100 million.
The Two and a Half Men star announced his new technology start-up investment firm A-Grade, which is a partnership with Madonna's manager Guy Oseary and billionaire Ron Burkle, earlier this month with an estimated value of $100 million and Demi believes she is entitled to a piece of the actor's newfound fortune. However, Ashton - who owns 20 per cent of the company - insists his profits from the company aren't communal as he made his millions after their split.
"Ashton and Demi are still not divorced and no settlement has been agreed, even though they have been in negotiations for over a year. Ashton made a lot of money after they married, but he doesn't believe he owes her as much as she is asking for," a source told The New York Post.
Click to continue reading Ashton Kutcher and Demi Moore's $10 Million Battle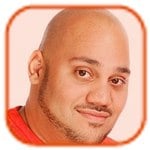 Posted by Andru Edwards Categories: Television, Legal Issues, Rumors
Holly Madison's fiance is reportedly facing more than 13 years in prison. The former The Girls Next Door star's partner Pasquale Rotella, who is the father of her two-month-old baby girl Rainbow Aurora, attended a pre-trial hearing in Los Angeles on Monday for a number of serious charges including bribery, embezzlement, conspiracy and conflict of interest.
According to gossip website RadarOnline.com the LA County District Attorney alleges that the owner of Insomniac events used more than $2.5 million in funds from the Los Angeles Memorial Coliseum to pay off city officials so he could host raves in the venue.
Pasquale - who was indicted with five other males - posted a $1.8 million bail and is due back in court on July 29. If convicted the father-of-one, who is due to marry Holly, 33, on August 14, could serve almost 14 years behind bars. But his lawyer Gary Jay Kaufman previously said he is confident that his client will be found innocent, calling the charges "politically motivated and publicity driven."
Click to continue reading Holly Madison's Fiance Facing Jail?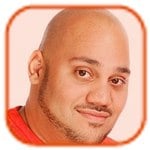 Posted by Andru Edwards Categories: Music, Legal Issues
Lauryn Hill has been jailed for three months for tax evasion.
The 37-year-old former Fugees singer was told by a court in Newark, New Jersey that she will also have to spend three months on house arrest and nine months of supervised release, despite her attorney claiming during the hearing yesterday that she had managed to repay more than $970,000 of her debt.
Lauryn - who pleaded guilty last year to three counts of tax evasion for failing to file returns on $1.8 million she earned from 2005 to 2007- had asked for leniency because of her six children and charity commitments. She insisted she had always intended to pay but couldn't return to music to earn the money because of her family.
"I needed to be able to earn so I could pay my taxes, without compromising the health and welfare of my children," she said.
Click to continue reading Lauryn Hill Jailed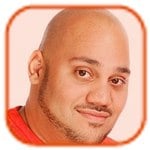 Posted by Andru Edwards Categories: Music, Legal Issues
Jermaine Jackson owes more than $30,000 in child support.
The late King of Pop's brother - who is uncle to the "Thriller" hitmaker's three children, Prince, 16, Paris, 15, and 11-year-old Blanket - has allegedly refused to pay the money he owes to Alejandra Jackson to help her raise their two teenage sons, Jermajesty and Jaafar, after falling behind on his payments over the past year.
According to gossip website TMZ.com, Los Angeles' Child Support Services Department (CSSD) has filed legal documents asking a judge to hold Jermaine in contempt for failing to meet his child support obligation from April 2012 through April 2013. Jermaine - who was ordered to pay $3,000 a month for the two children, totalling $36,000 per year - sporadically paid a total of $5,621 over the past 12 months but failed to make any monthly payment in full.
He allegedly still owes Alejandra $30,378.
Click to continue reading Jermaine Jackson Owes $30,000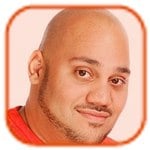 Posted by Andru Edwards Categories: Movies, Weddings, Rumors
Jennifer Aniston allegedly doesn't want a prenuptial agreement.
Although the 44-year-old actress is worth an estimated $150 million, she is so sure about her relationship with fiance Justin Theroux that she hasn't asked the screenwriter to sign an agreement to protect her assets should they split. "Jen's absolutely adamant about not having a prenup. She told several friends, 'I'm choosing love, not money.' And people are just going to have to deal with it. It's a sweet and romantic thing to do but a number of friends are desperately worried her decision will come back to haunt her one day. No one doubts that this is a true love match and of all of the guys she's been with, everyone's confident he's a keeper. But to lay everything on the line for him seems an unnecessary risk," a source said.
However, Justin is trying to convince the Friends star to draw up a prenup because he doesn't want people to think he is just after her money. "Justin really wants a prenup because the last thing he wants is to be branded a gold-digger. He's got enough self-assurance to not feel intimidated by her fortune and he wants Jen to know that even if the marriage ends he will never take a dime from her. When he first brought it up she was blown away. But Justin has always made a point of paying his own way. Her engagement ring took a huge chunk of his fortune so she's 100 per cent sure he's not after her cash," the source added.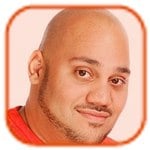 Posted by Andru Edwards Categories: Television, Divorce, Clothing, Style, Legal Issues, Rumors
Jessica Simpson's parents are officially divorced.
Tina Simpson - who also has daughter Ashlee Simpson with her former husband Joe - filed for divorce in September 2012 after 35 years of marriage and the union has now been dissolved, according to TMZ. While details of the settlement have not been made public, it was recently claimed Tina, 53, was so sick of fighting with Joe that she was willing to willing to give into his demands for an equal split of everything under the family name, including the multi-million dollar clothing line she manages for Jessica.
"An offer of a 50 percent split of everything under the Simpson name has been offered to Joe. That includes the coveted Jessica Simpson Collection, which Joe desperately wanted because that's the real cash cow. Even though he has nothing to do with the fashion label, Tina just wants an end to the saga and if that means giving Joe what he wants, so be it," a source said.
Click to continue reading Jessica Simpson's Parents Officially Divorced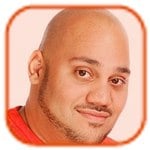 Posted by Andru Edwards Categories: Movies, Legal Issues
Stephen Baldwin is set to agree a deal over an alleged unpaid $350,000 tax bill.
The 46-year-old actor is accused of failing to pay income tax in Rockland County, 15 miles northwest of Manhattan, for the years 2008, 2009 and 2010 but his attorney Russell Yankwitt says he will avoid prison and get up to five years to pay back the money owed, according to Fox News.
He added that under the deal, Stephen will plead guilty this month to a tax felony and if he manages to pay the money back in one year, his record will be wiped clean.
Stephen's arrest for tax evasion in December came six months after a court rejected the born-again Christian's claim that he and a friend missed out on a lucrative contract with oil company BP thanks to Kevin Costner and his business partner in oil cleanup, Patrick Smith.
Click to continue reading Stephen Baldwin to Avoid Prison in Tax Case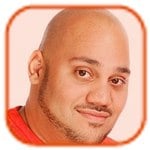 Posted by Andru Edwards Categories: Movies, Television, Divorce, Legal Issues, Rumors
Demi Moore is planning to divorce Ashton Kutcher.
The actress will finally take legal action to officially separate from the Two and a Half Men star - 16 months after their 2011 split - because she has reportedly "had enough" of the ongoing disagreement over the financial settlement.
A source told the New York Post newspaper she could file for divorce as early as next Tuesday, and explained, "Ashton has been very difficult during the talks - you could even say he has been hostile. After over a year of attempting to reach a settlement, Demi is definitely ready to move on. It's hoped lawyers for both sides can reach a settlement this spring, otherwise the divorce will go into litigation and trial."
Hollywood joker Ashton was quick to move on with Oz the Great and Powerful actress Mila Kunis and only filed for divorce in December 2012, but the estranged spouses have been engaged in a battle over money ever since.
Click to continue reading Demi Moore Ready to Divorce Ashton Kutcher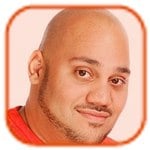 Posted by Andru Edwards Categories: Movies, Parties, Rumors
Lindsay Lohan turned down $200,000 to host a party.
The Liz & Dick star - who was forced to move back in with her mother due to financial problems before begging a friend to let her stay rent-free at his New York apartment - reportedly turned down the huge offer and is seeking half a million dollars to promote Mr. Pink's Ginseng Energy Drink at an upcoming event in Dubai.
"Lindsay wants $500k for an appearance in Dubai to promote Mr. Pink's Ginseng Energy Drink, which executives at the company are balking at. Mr. Pink is prepared to offer the actress $200k, and would pay for all of LiLo's travel expenses. However, the trip might not happen at all because of Lindsay's criminal past and current pending criminal charges. Dubai has very strict laws about convicted criminals entering the country, and Lindsay is still on probation for a necklace theft case. Lindsay is very upset about her financial woes and doesn't trust her new lawyer, Mark Heller, to handle the Dubai travel problem," a source said.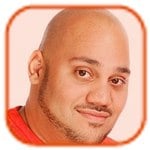 Posted by Andru Edwards Categories: Music, Television, Divorce, Legal Issues, Rumors
Jessica Simpson's parents are reportedly fighting over financial rewards from their divorce.
The singer-and-actress's mother Tina and father Joe separated last September after 35 years of marriage, and the showbiz patriarch is said to be keen to move their case from Texas to Los Angeles as he believes the no-fault state will look upon his indiscretions - such as being found guilty of driving under the influence (DUI) - more favorably and give him a better financial outcome.
Although Tina has already offered Joe $100 million of her $300 million fortune, her estranged husband - who manages both Jessica and his other daughter Ashlee Simpson - still wants more, including a bigger share of the profits gained from Jessica's clothing line The Jessica Simpson Collection.
Click to continue reading Jessica Simpson's Parents Fight Over Divorce Money
© Gear Live Media, LLC. 2007 – User-posted content, unless source is quoted, is licensed under a Creative Commons Public Domain License. Gear Live graphics, logos, designs, page headers, button icons, videos, articles, blogs, forums, scripts and other service names are the trademarks of Gear Live Inc.