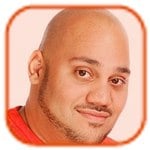 Posted by Andru Edwards Categories: Movies, Television, Rivalries
Jonah Hill has accused Matthew Morrison of bullying him at a recent showbiz event - and is out for revenge. The Moneyball star was told by the Glee star to be quiet at a presentation for the Fox network in May while he was talking to his actress friend Zooey Deschanel, immediately after a female organizer had also told him to stop talking.
Jonah - who was at the event to promote his upcoming animated comedy Allen Gregory - was left angry after the entire room laughed at him and he still isn't happy. During an appearance on Late Night with Jimmy Fallon yesterday, the comic star said, "Do you know this guy Matthew Morrison on Glee? This guy piggybacks on this woman calling me out. I've never met this guy in my entire life. He goes, 'Yeah Jonah, can't you stop talking for one second?' And everyone laughed at me! I already got it in my head that I don't like this guy. I'm sure he's a good human being, but you don't throw a dude under the bus who's just sitting there being quiet. I've never met him before. He bullied me!"
And this is not the only time Matthew has done something to anger the Superbad star.
Click to continue reading Jonah Hill Challenges Matthew Morrison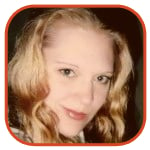 Posted by K.C. Morgan Categories: Television, Where Are They Now?
The health problems with American Idol contestant Casey Abrams continue. We joked in our Thursday results recap that "for a few seconds it looked like he might need some sort of medical attention," and the singer proved us right just minutes later.
Abrams won the coveted judges' save after failing to secure votes following his Wednesday performance, and the experience was so overwhelming that he hyperventilated and collapsed after cameras stopped rolling.
Staff rallied and sat Casey in a chair before rushing him to the hospital, again, in his third dramatic stay of the (still rather young) AI season. Abrams had received a blood transfusion that very morning for his ongoing stomach problems.
As always, you can keep track of the current season of the show when you read all our American Idol 10 posts.
Read More
| TMZ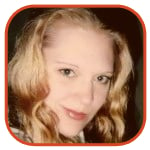 Posted by K.C. Morgan Categories: Television, Rumors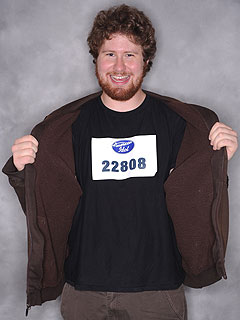 Top 24 American Idol contestant Casey Abrams has been released from the hospital and he will remain on the series, according to TMZ.

Abrams was hospitalized Wednesday after he suffered stomach pains during rehearsals. He was taken to Cedars-Sinai Medical Center, where he received a blood transfusion. He has already finished taping his performance for next week's show, and sources say he will not need to return to the hospital.
Read More
| TMZ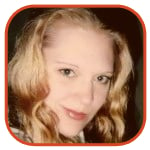 Posted by K.C. Morgan Categories: Television, Rumors
Casey Abrams, whom TMZ reports is certainly in American Idol's Top 24 this year, has been hospitalized. Abrams was dealing with severe stomach pains about three hours before 20 million people were attempting to catch a glimpse of him on Idol's Wednesday broadcast.

Abrams, 19, was rehearsing in CBS Television City when he became ill. It is expected he will be hospitalized overnight, and perhaps longer. He and the other 12 men in Idol's Top 24 are scheduled to tape a performance for the show this Friday. We're told that if he's not well enough to go on stage, Casey Abrams will be eliminated from the contest.

We'll keep you updated as the story develops. As always, you can get all your Idol news right here: just read all our American Idol 10 posts.
Read More
| TMZ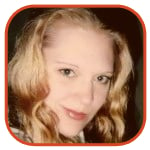 Posted by K.C. Morgan Categories: Television, Rivalries, Rumors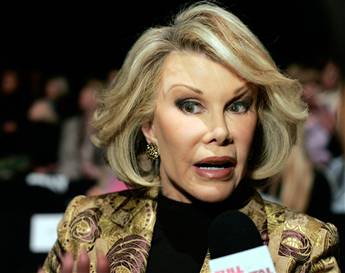 Attention talk show bookers: don't make Joan Rivers angry. You won't like her when she's angry.
After being abruptly canceled from a scheduled appeared on Fox & Friends, which came on the heels of Rivers making a few comments about one Sarah Palin, the gloves came off and the claws came out.
Rivers previously said that Palin should "go to another planet," and sided with critics who blame the Tucson shooting on the former Alaska governor.
According to Joan, she and daughter Melissa Rivers were canceled from this Thursday's Fox & Friends shortly after she made those comments. Judy Katz, who represents Rivers, said she received a call from one of the show's booking producers. Katz claims the producer told her that Rivers was getting the boot from the Friendly program because of the comments she made about Sarah Palin.
Click to continue reading Joan Rivers vs. Sarah Palin and FOX
Read More
| E! Online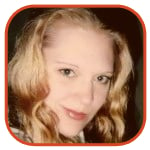 Posted by K.C. Morgan Categories: Television
Unless you're a YouTube connoisseur, chances are pretty good that you never heard of Darren Criss before he became a guest star on one of the world's most talked-about TV shows.
Criss exploded onto the set of Glee, scoring massive attention with his debut number "Teenage Dream," and rumor has it that he'll be a regular cast member in Glee's third season. So … uh, where the hell did he come from?
Click to continue reading Glee's Darren Criss: From YouTube to Stardom
Read More
| Interview Magazine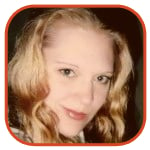 Posted by K.C. Morgan Categories: Music, Television
Brooke White, who finished fifth during the seventh season of American Idol, is branching out into new entertainment genres. White will be starring in the TV movie Change of Plans, which focuses on a singer-songwriter who becomes custodian to her best friend's four children.
White had a very successful audition, and she chalks it up to honesty. "I told them, 'Look, I have no acting experience,' and they were like, 'Great! We'll take you!'"
"It turned out to be the most enjoyable, wonderful experience, and I just fell in love with acting," she said.
The movie airs, predictably, on FOX. Look for it January 8 at 8 p.m.
In other Idol news, Carrie Underwood won the Country Music Artist of the Year award during Monday night's American Country Awards. The Idol winner also took home a trophy for album of the year for her "Play On."
Read More
| Yahoo! News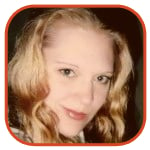 Posted by K.C. Morgan Categories: Movies, Television, Clothing, Fashion Police, Red Carpet, Style, Photos
The Teen Choice Awards honor Hollywood's fresh, up-and-coming stars and popular favorites who are loved by fans of all ages. It's a night of youth and fun, but it's still a red carpet event. Which young stars stood up to the fashion strain? Who failed miserably? Follow the jump to view the fashion gallery, and find out which stars really sparkled on Sunday night…
Click to continue reading Red Carpet: Teen Choice Awards 2010
Read More
| Entertainment Tonight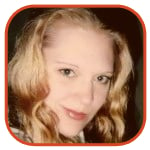 Posted by K.C. Morgan Categories: Music, Television, Rumors
Remember when we reported about the argument between American Idol 9's Crystal Bowersox and Ryan Seacrest? Reports from the scene of the event stated that Idol's front-runner was ready to leave the competition - mid-week!
Now, Crystal Bowersox has come forward to address the rumors. "It was blown out of proportion," the singer said of her confrontation with Idol's host, which she downplayed as "a very civil and helpful conversation."
"It was just…I missed my kid," she explained. Cool-as-a-cucumber Crystal never really seemed like the tantrum type, anyway.
Get all your gossip, interviews and spoilers right here - check out all our American Idol 9 posts.
Read More
| Entertainment Tonight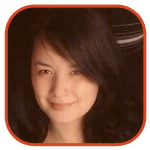 Posted by Veronica Santiago Categories: Television
UPDATE: You can view the stamps here.
Now that The Simpsons is celebrating 20 years of being on air, it's time for the program to receive one of the country's highest honors: the postage stamp.
Later next week, philatelists will be able to preview USPS' latest offerings online. The 5-stamp series - featuring Homer, Marge, Bart, Lisa and Maggie - was created by Matt Groening himself.
The 44-cent stamps will be unveiled on April 9th. A sale date will be announced at that time.
The Simpsons was recently renewed for its 21st and 22nd seasons.
Read More
| People

© Gear Live Media, LLC. 2007 – User-posted content, unless source is quoted, is licensed under a Creative Commons Public Domain License. Gear Live graphics, logos, designs, page headers, button icons, videos, articles, blogs, forums, scripts and other service names are the trademarks of Gear Live Inc.