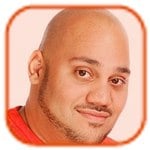 Posted by Andru Edwards Categories: Music, Television, Weddings
La Toya Jackson reportedly got married on Friday.
The 57-year-old star, who is the older sister of the late Michael Jackson, tied the knot with her long-time friend and business partner, Jeffre Phillips, in Los Angeles. A source told gossip website RadarOnline.com that La Toya's mother Katherine Jackson and her nephew Prince, 16, both attended the low-key nuptials.
La Toya did not mention her wedding on Twitter on Friday but tweeted, "Happy Friday Guys! An Act Of Kindness Is Always Appreciated!"
Jeffre surprised the singer by proposing on her show, Life with La Toya, after she went on several unsuccessful dates. But a source previously old the National Enquirer magazine that the duo have been together for years. "She decided to pretend she's looking for a boyfriend, but she's been with Jeffre for years. Everyone who knows them personally knows they're in a relationship. Jeffre is going along with it because he wants the show to be a success," the insider said.
Click to continue reading La Toya Jackson Marries in LA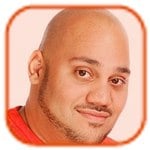 Posted by Andru Edwards Categories: Movies, Television, Parties, Rivalries, Rumors
Paris Hilton's brother is in hospital after claiming he was beaten up in an attacked ordered by Lindsay Lohan.
The socialite's younger sibling, Barron, was taken from the Fontainebleau Hotel in Miami, Florida to a medical center on Friday night, and given a CT scan to check for internal injuries. A source told gossip website TMZ.com that the 24-year-old hotel heir was advised to seek emergency medical treatment because his injuries, including several cuts to his face, were so severe.
Barron, who was involved in an altercation while partying at a mansion where the Mean Girls actress is currently staying in the early hours of Friday morning, turned down an ambulance that arrived at his hotel and instead got private transport to the University of Miami Hospital, where he received various treatments.
Barron has claimed that Lindsay approached him at the party with a male friend and told him, "You talk s**t about me to my boyfriend, this is what you get." He also told police that the the troubled star, 27, was laughing as the unknown man then beat him up.
Click to continue reading Paris Hilton's Brother Seeks Medical Treatment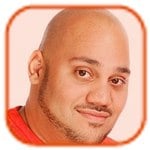 Posted by Andru Edwards Categories: Movies, Style, Meltdowns, Rumors
Amanda Bynes has been advised against attending fashion school.
The troubled actress was only discharged from treatment for schizophrenia and bipolar disorder last week, but is said to have signed for classes at the Fashion Institute of Design and Merchandising (FIDM) in California, which psychiatrists have advised against.
"Amanda was told by her doctors that going to fashion school, so soon after being released... [is] an absolutely terrible idea for her to do at this time - it's almost setting her up for failure. There will be pressure on Amanda as far as school work, deadlines, and it's unlikely she will be able to succeed. The fashion school she is enrolled in is in Orange County, almost two hours from her parents' house, and she still doesn't have a valid driver's license," a source said.
Amanda is back living with her parents, Rick and Lynn - who has been granted conservatorship of her daughter - but the source thinks she should take returning to her studies more slowly.
Click to continue reading Amanda Bynes Advised Against Fashion School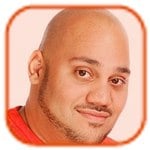 Posted by Andru Edwards Categories: Movies, Dating, Rumors
George Clooney finds gay rumors about himself amusing.
The Monuments Men actor - who split from Stacy Keibler in July - has learned to laugh off rumors propagated by the internet about his sexuality because he doesn't want to offend the gay community by making a public denial.
Recalling the most exaggerated rumor he's ever read, he told the new UK issue of Esquire magazine, "[A headline read] 'George Clooney's gay-gay-gay.' And I said, 'I'm gay-gay. The third one's pushing it.' Well now, [according to the internet] I'm gay. You're not going [to deny it] because that's flat out insulting to the gay community."
The 52-year-old star also joked about one memorable TV appearance when he was asked whether he had ever had plastic surgery and he replied he had once ironed his testicles. "So now, long after I'm dead it'll be, 'George Clooney had his balls ironed.'" he moaned.
Click to continue reading George Clooney Laughs Off Gay Rumors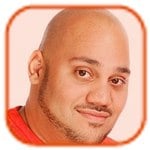 Posted by Andru Edwards Categories: Music, Television, Engagements, Rumors
Lewis Hamilton wants to propose to Nicole Scherzinger in the New Year.
The couple, who ended their five-year romance in June, reportedly got back together a month ago and are trying to keep the reunion a secret, but Lewis has plans to pop the question after Christmas. "This will be the third time Lewis has planned to pop the question. But he believes this time is different. Both of them have benefited from the split, realizing it's impossible for them to be without each other. He wants to take Nicole to romantic Carmel and present her with the ring. There's no doubt in his mind she'll say 'yes,'" a close friend told The Daily Star.
The X Factor judge, 35, and the 28-year-old racing car driver have had a number of break-ups in the past, and the Nicole has reportedly told friends she wants to be "absolutely sure" before going public with their romance.
The pair celebrated Thanksgiving together at Lewis' parents' home last Thursday, sparking speculation they are in a relationship, but so far the former Pussycat Dolls singer has denied the rumors they are back together.
Click to continue reading Lewis Hamilton to Propose to Nicole Scherzinger?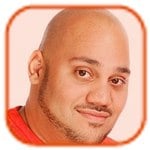 Posted by Andru Edwards Categories: Music, Television, Weddings, Rumors
Kim Kardashian and Kanye West are planning to get married at the Palace of Versailles.
The couple - who have six-month-old daughter North together - have their sights set on having a spectacular ceremony at the royal chateau, which is located southwest of Paris, and money is no object to Kim and Kanye.
"Kanye has never been married and wants a big [wedding]. They are not working with a budget," a source told Us Weekly.
When Kim was 19 she married music producer Damon Thomas in 2000 but they split in 2003 when he filed for divorce. The sexy star then tied the knot with her second husband, basketball player Kris Humphries, in a $10 million wedding in August 2011, but filed for divorce just 72 days later.
Kanye is taking responsibility for planning the big day, which he wants to be the "biggest show on earth," and Kim is happy to let her fiance take control.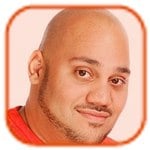 Posted by Andru Edwards Categories: Movies, Dating, Rumors
Orlando Bloom is dating Liv Tyler.
The pair - who worked together on the Lord of the Rings trilogy - were supposedly spotted getting cozy in New York City at the opening night of Broadway play Waiting for Godot, starring Patrick Stewart and Ian McKellen, before heading to the after-party at Bryant Park Grill in New York City. "When they got behind closed doors, they were playfully tickling, gazing into each other's eyes and holding hands," a source said.
Orlando split from his wife Miranda Kerr - with whom he has two-year-old son Flynn with - in October and he is allegedly trying to keep the budding romance secret out of "respect" for the model. "Miranda and Orlando are trying not to cause a scene with other people out of respect for each other," the source added.
Following their break-up Orlando, 36, insisted he will "always love" Miranda, 30, because they have a son together. "We're a family and we'll always love each other and we're going to be in each other's lives," he explained.
Lindsay Lohan is reportedly dating Liam Neeson's son.
The 27-year-old actress - who was most recently linked with 19-year-old model Liam Dean - was seen growing close to Michael, 18, at a party last week ago, and again at Finale nightspot in New York City and onlookers claim they even spent time in the women's bathroom away from other revellers. "Lindsay seems to have this thing for younger men at the moment. They were together at a house party of one of Lindsay's stylist friends before Thanksgiving, and were together at Finale on Friday. Lindsay was seen leading him into the women's bathroom, hand-in-hand," a source said.
Despite her closeness to Michael at the nightspot, Lindsay - who was also linked to teenage Ralph Lauren model Morgan O'Connor earlier this year - also spent time there with Dean. "The odd thing was that Dean was with them all night, even though Lindsay had been seeing him, too," the source added to the New York Post's Page Six column.
Click to continue reading Lindsay Lohan Dating Liam Neeson's Son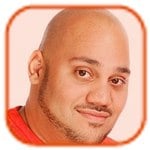 Posted by Andru Edwards Categories: Movies, Weddings
Terrence Howard has secretly married his girlfriend of just one month.
The Butler star tied the knot for a fourth time recently to his latest flame, a Canadian woman known only as Miranda, and a source close to the 44-year-old actor admitted it was "not out of character" for him to do such a thing: "It's another one of his outlandish moves... he only knew and/or dated her for about a month!"
His ex-wife Michelle Ghent was granted a temporary restraining order against him in September, after claiming he beat her during an argument in Costa Rica, and insiders have claimed he called her up to tell her about his latest nuptials. "Terrence called up Michelle to tell her about the marriage and taunt her about it. She needs to cut him off for good," a source alleges.
While Terrence has only been dating Miranda for a month, in that time he has introduced her to his friends and family and taken her to red carpet events including The Best Man Holiday movie premiere in Los Angeles, California on November 5 - and the pair were both wearing wedding rings at the event.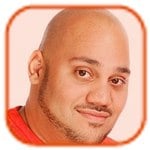 Posted by Andru Edwards Categories: Movies, Music, Break-ups, Rumors
Liam Hemsworth has allegedly begged Miley Cyrus to get back together with him.
The Hunger Games star really misses his ex-fiancee, whom he split from in September after three years together, and wants to win her back. A source told Us Weekly magazine that the former couple secretly met up last month and "talked like they did when they were together." The insider claimed that the Australian heartthrob, 23, convinced the "Wrecking Ball" hitmaker, 21, that they needed to talk face to face, adding, "He pushed to get back in touch. He still has feelings. The attraction hasn't gone away."
The duo have reportedly been exchanging "flirty texts," but Miley isn't convinced they should reunite. "She's confused about how she feels," the source said.
Liam, who enjoyed a brief fling with Mexican actress Eiza Gonzalez the day after he announced his split from Miley, recently admitted he is "extremely happy" for her following the success of her latest album Bangerz and insisted he is still single.
© Gear Live Media, LLC. 2007 – User-posted content, unless source is quoted, is licensed under a Creative Commons Public Domain License. Gear Live graphics, logos, designs, page headers, button icons, videos, articles, blogs, forums, scripts and other service names are the trademarks of Gear Live Inc.