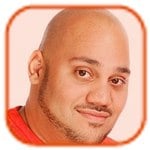 Posted by Andru Edwards Categories: Music, Pregnancies, Rumors
Beyonce is reportedly pregnant. The "Grown Woman" singer - who welcomed her first child, daughter Blue Ivy Carter, into the world in January 2012 - is said to be expecting again with her rapper husband Jay-Z.
The New York Post newspaper claims "multiple sources" told them Beyonce, 31, is pregnant following her attendance at the star-studded Met Ball last week, where the star's rumored pregnancy was the talk of the night. The pop superstar is said to have "carefully" hidden her baby bump in a high-waisted Givenchy gown, but according to the report, multiple photos have surfaced of Beyonce sporting a growing stomach on her 65-date Mrs. Carter Show world tour, which touched down in Dublin, Ireland, last night.
The "Girls (Run the World)" hitmaker's spokesperson couldn't be reached for comment by the newspaper, but Beyonce and Jay-Z - real name Shawn Carter - remained tight-lipped about her first pregnancy until sensationally announcing it live at the MTV Video Music Awards in August 2011.
Click to continue reading Beyonce Pregnant with Second Child?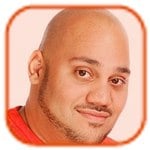 Posted by Andru Edwards Categories: Music, Rumors
Beyonce and Jay-Z are looking to buy Michael Jackson's Neverland ranch.
The "Love on Top" singer and her rapper husband were given a tour of the $30 million ranch in Santa Barbara, California by owner Thomas Barack Jr, according to The Sun newspaper.
The famous 3,000-acre ranch - which was named after the fictitious magical island in children's story 'Peter Pan' - was home to the late King of Pop between 1988 and 2005 and has largely been abandoned since the singer's death in 2009. Beyonce, 31, and Jay-Z, 43, spend most of the time in the rapper's home state of New York with their 13-month-old daughter Blue Ivy, but also spend some months as a family in Beyonce's hometown of Houston, Texas.
Meanwhile, the "Single Ladies" hitmaker opened up about her marital life in an interview with Oprah Winfrey on Saturday, telling the talk show host that she "would not be the woman I am if I did not go home to that man."
Robert De Niro allegedly picked a fight with Jay-Z last weekend. The Godfather II actor called the rap mogul out for being disrespectful in front of a collection of A-list guests including Martin Scorsese and Cameron Diaz at Leonardo DiCaprio's 38th birthday party, accusing Jay-Z of never returning his calls.
"Bob was sitting at a table, and when Jay-Z went over to say hello, De Niro told Jay that he never called him back. Bob wasn't in any mood to make polite conversation. He told Jay that if somebody calls you six times, you call them back. It doesn't matter who you are, that is just rude," a source said.
Click to continue reading Robert De Niro and Jay-Z's Heated Row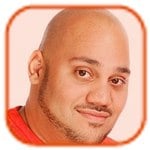 Posted by Andru Edwards Categories: Music, Celebrity Babies, Rumors
Jay-Z wants a son. The rapper and his wife Beyonce Knowles became parents in January for the first time when they welcomed daughter Blue Ivy into the world and pals say the couple are ready for more kids with Jay hoping for a baby boy next time.
"Beyonce definitely wants more kids. Jay wants a boy next so they can have one of each. They're ready for a baby whenever it happens," a source told Us Weekly.
Meanwhile, Beyonce's stylist Raquel Smith says the star's style is more casual since giving birth because it is more practical for a busy mother. "She's revealing a more relaxed side with flats and mid-heels. She's doing more baggy printed pants, loose tees and blazers," she said.
However, her other stylist Ty Hunter insists she won't let motherhood stop her from being sexy. "When Beyonce gets dressed these days, her goal is to show people you can be a mom and still be sexy," he said.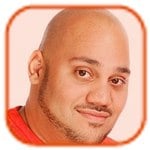 Posted by Andru Edwards Categories: Music, Television, Dating, Rumors
Kim Kardashian and Beyonce Knowles "barely" speak to each other.
Despite their respective partners, Kanye West and Jay-Z, being great friends and touring together, sources claim the two women aren't close and don't really communicate when they are watching the men perform. "Kim and Beyonce barely spoke to each other. They were on opposite sides of the stage. Beyonce didn't even acknowledge [Kim] was there until the concert was almost over. [Kim] didn't make any efforts to go speak to Beyonce either," a source at the recent Made in America Festival in Philadelphia, told the New York Daily News newspaper.
Click to continue reading Kim Kardashian 'Barely' Speaks to Beyonce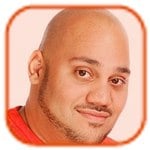 Posted by Andru Edwards Categories: Movies, Music, Rumors
Beyonce Knowles and Jay-Z are planning to holiday in a mobile home with Chris Martin and Gwyneth Paltrow. The superstar couples have decided to take a low-key vacation with their kids after Jay-Z and Chris finish up their grueling respective world tours and have chosen Florida as the perfect road trip destination.
"The two couples are planning a trip around Florida. Both Chris and Jay have been on intense world tours so they really need a break. Gwyneth and Beyonce think the jaunt, going back to nature on a high-end Winnebago, will be the ideal getaway. It will be low-key but it's just what they need and they'll get to spend quality time together," a source told The Sun.
Click to continue reading Beyonce and Jay-Z Plan Road Trip With Gwyneth and Chris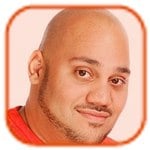 Posted by Andru Edwards Categories: Music, Television, Dating, Parties, Rivalries, Rumors
Kim Kardashian ordered Kanye West away from a party on Saturday night because he spent too much time with fellow revelers. The reality TV star joined her rapper boyfriend at Jay-Z's manager Tyran "Ty Ty" Smith's 40th birthday at London's DSTRKT venue along with other guests including Chris Martin and his wife Gwyneth Paltrow, Tinie Tempah, Rita Ora, N-Dubz star Fazer and fashion designer Stella McCartney.
But Kim - who has already banned girls from going backstage at Kanye's gigs - took him away from dancefloor as she was not impressed with the "Gold Digger" hitmaker showing other revelers more attention than her.
"Kanye was loving it on the dancefloor with Jay-Z and spoke at length to Stella about fashion. Kim was all over Kanye at the start, but when he started to mix with other people she had a stern word and took him away from the party. He followed her orders with minimum fuss. He knows the deal," a source said.
Click to continue reading Kim Kardashian Annoyed at Kanye's Partying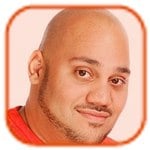 Posted by Andru Edwards Categories: Music
P. Diddy has been crowned the wealthiest artist in hip-hop for the second year in a row.
The "Hello Good Morning" rapper - who has an estimated fortune of $550 million - once again beat Jay-Z ($460 million) to claim the top spot in a list compiled by Forbes magazine.
The music mogul's wealth is fueled by his Sean John clothing brand, Bad Boy Worldwide record label, vodka brand Ciroc - a joint venture with drinks brand Diageo, Enyce clothing and Blue Flame marketing. Jay-Z also has a range of lucrative financial interests, including a deal with Live Nation, his Watch the Throne tour with Kanye West, his 40/40 club chain and a stake in the New Jersey Nets basketball team.
Dr. Dre retained the third place spot he took last year while fourth and fifth places on the list were filled by Bryan "Birdman" Williams and 50 Cent respectively.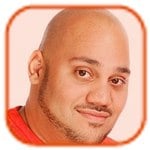 Posted by Andru Edwards Categories: Music, Celebrity Babies, Photos
Beyonce Knowles and Jay-Z have shared the first pictures of their daughter, Blue Ivy Carter. The superstar couple - who welcomed their first child into the world on January 7 - unveiled a set of intimate family shots on social networking site Tumblr, which show a beaming Beyonce tenderly cradling the tot in her arms and the rapper comforting his adorable daughter as she sleeps.
"We welcome you to share our joy. 'Thank you for respecting our privacy during this beautiful time in our lives," the couple wrote in an accompanying message.
Click to continue reading Beyonce Knowles Shows Off Blue Ivy Carter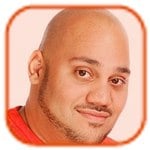 Posted by Andru Edwards Categories: Movies, Music, Celebrity Babies, Photos
Jessica Alba has advised Beyonce Knowles to sell the first pictures of newborn daughter Ivy Blue.
The stunning actress and her husband Cash Warren reportedly received $1.5 million from OK! magazine for the first images of their daughter, Honor, in 2008, and she thinks Beyonce and spouse Jay-Z should do the same with their new addition.
"For our family, we just wanted to control the experience. We put the money that the picture made into a bank account for Honor to do whatever she wants to do with. It's her picture, it's her birth, and we didn't want it to be like a weird thing when we were walking out of the house for the first time. If there's a price tag on your child - which is so bizarre - people will go to crazy lengths. We wanted to avoid that hysteria," she said.
Jessica - who welcomed second daughter, Haven, into the world last August - said she really enjoyed the photo shoot and would definitely recommend it: "We were friends with the photographer. It was just a nice day in the house. We'll have those beautiful pictures forever. You can give the money to charity and to your baby and that's it. But the biggest thing is having a healthy baby ... I'm sure Beyonce will make the best decision for her family."
© Gear Live Media, LLC. 2007 – User-posted content, unless source is quoted, is licensed under a Creative Commons Public Domain License. Gear Live graphics, logos, designs, page headers, button icons, videos, articles, blogs, forums, scripts and other service names are the trademarks of Gear Live Inc.