Jennifer Aniston reportedly wants to get married in Hawaii.
The 45-year-old actress and her fiance Justin Theroux initially had their hearts set on tying the knot in Mexico, but the blonde beauty has changed her mind and is considering getting hitched in the tropical state.
According to Us Magazine, the couple - who got engaged in August 2012 - aren't keen on a big affair and would prefer an intimate ceremony with just 20 guests watching them exchange their vows. The former Friends star and the 42-year-old actor took a trip to Kauai in Hawaii back in 2011, where they enjoyed a romantic beach vacation. However, the duo sparked rumors last year their relationship was on the rocks after they spent a lot of time apart due to their respective filming commitments.
The pair managed to get their romance back on track over the festive period after they took a vacation to Cabo San Lucas in Mexico in a bid to sort through their differences.
Click to continue reading Jennifer Aniston to Wed in Hawaii?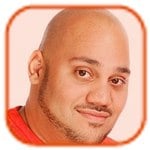 Posted by Andru Edwards Categories: Movies, Dating, Rumors
Jennifer Aniston and Justin Theroux are moving back to New York.
The couple - who have been dogged by rumors their relationship is in trouble - have been based in Los Angeles, but with the actor undertaking several commitments in the Big Apple this year, his fiancee has agreed to relocate with him so they can spend more time together.
"Jen and Justin have talked at length about the possibility of moving back to New York to give their relationship a proper shot because at the moment they are barely seeing each other. Justin can't leave New York for the foreseeable future because he is filming The Leftovers, so Jen has agreed to move back there predominantly so they can make it work and be together. Jen and Justin decided this was the only answer if they want to stay together because having a long-distance relationship just wasn't working out for them," a source said.
The couple plan to make the move later this month, and though Jennifer is expecting the change to be tough, she thinks the sacrifices she is making are worth it. "The real gesture is being made by Jen, because she's got two movies in production at the moment, so taking time out to be with Justin is a seriously big deal... It will be hard, as Justin will be working long hours filming and she will be away from many of her closest friends in Los Angeles but she thinks it is worth a go and will make trips back to LA, of course," the source added.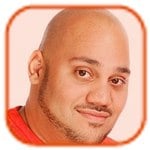 Posted by Andru Edwards Categories: Movies, Television, Dating, Parties, Paparazzi Photos
Will Arnett has found love again with Hollywood producer Erin David.
The Arrested Development star, who split from actress Amy Poehler in September 2012 after nine years of marriage and shares custody of their sons, Archie, four, and Abel, two, introduced his new girlfriend, with whom he has been friends with for years, to some of his famous friends, including Courteney Cox, Jason Bateman and Isla Fisher at Jennifer Aniston and Justin Theroux's annual tree lighting party at their Bel Air home in Los Angeles on December 8.
Click to continue reading Will Arnett Finds Love Again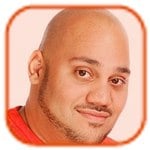 Posted by Andru Edwards Categories: Movies, Break-ups, Features, Rumors
Brad Pitt and Jennifer Aniston are "very good friends."
The pair were married from 2000 to 2005 and although both have moved on - Brad has six children with his fiancee Angelina Jolie while Jennifer is engaged to Justin Theroux - they are still close.
Brad's make-up artist Jean Black told Esquire magazine, "I think Brad was ready to soar when he met Angie. This is not to say anything negative about Jennifer. I was part of that and I know that he and Jennifer are very good friends and he cared deeply for her. But in Angie, he saw a very adventurous person who was grabbing on to life and taking it to its nth degree. It was intriguing because I felt Brad had that in him and wanted to unleash it."
While they are close now, Brad, 49, recently hinted he was unhappy during his marriage to Jennifer, 43, because of his drug use: "For a long time I thought I did too much damage - drug damage. I was a bit of a drifter. A guy who felt he grew up in something of a vacuum and wanted to see things, wanted to be inspired. I followed that other thing. I spent years f**king off. But then I got burnt out and felt that I was wasting my opportunity. About a decade ago [I made a] a conscious change... It was an epiphany - a decision not to squander my opportunities. It was a feeling of, 'Get up.' Because otherwise, what's the point?"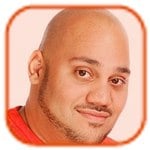 Posted by Andru Edwards Categories: Movies, Rivalries, Rumors
Jennifer Aniston reportedly cried when she read about Angelina Jolie's double mastectomy.
The Horrible Bosses star - who split from Brad Pitt in January 2005, shortly before he started dating Angelina, his current fiancee - was deeply upset when she read how the actress had both breasts removed after finding out she had an 87 per cent chance of developing breast cancer.
"She was moved beyond belief reading Angelina's story. It really took her by surprise how brave she is. To go through such a major thing for all her family has made Jen realize that regardless of how they hooked up, Angelina does really love Brad and [their six] kids. Sure, Jen got hurt when Brad left her and the pain dragged on for years, but she's so over it now, and wants to extend an olive branch to Angelina," a source told National Enquirer.
Jennifer, 44, has long been a campaigner for breast cancer awareness and has friends who have been affected by it, including singer Sheryl Crow, who had a lumpectomy in 2006, and Christina Applegate - who played the sister of her character Rachel in Friends - who had both her breasts removed as a preventative measure.
Click to continue reading Jennifer Aniston Cried for Angelina
Jennifer Aniston allegedly doesn't want a prenuptial agreement.
Although the 44-year-old actress is worth an estimated $150 million, she is so sure about her relationship with fiance Justin Theroux that she hasn't asked the screenwriter to sign an agreement to protect her assets should they split. "Jen's absolutely adamant about not having a prenup. She told several friends, 'I'm choosing love, not money.' And people are just going to have to deal with it. It's a sweet and romantic thing to do but a number of friends are desperately worried her decision will come back to haunt her one day. No one doubts that this is a true love match and of all of the guys she's been with, everyone's confident he's a keeper. But to lay everything on the line for him seems an unnecessary risk," a source said.
However, Justin is trying to convince the Friends star to draw up a prenup because he doesn't want people to think he is just after her money. "Justin really wants a prenup because the last thing he wants is to be branded a gold-digger. He's got enough self-assurance to not feel intimidated by her fortune and he wants Jen to know that even if the marriage ends he will never take a dime from her. When he first brought it up she was blown away. But Justin has always made a point of paying his own way. Her engagement ring took a huge chunk of his fortune so she's 100 per cent sure he's not after her cash," the source added.
Jennifer Aniston and Justin Theroux are reportedly planning two weddings. Friends of the couple say they plan to celebrate their marriage in both New York and California, with "his and hers" events.
"Justin grew up in New York, most of his family are on the East Coast, so rumor is that after 'Jen's wedding' in California, there will be something in New York. There's certainly going to be a wedding party on the East Coast. It might not even be until the summer, but Justin has taken charge of his side of the organization and is really getting into it. He's arranging live music and the theme is going to be very rock 'n' roll," a source said.
While Justin, 41, is organizing a party, 44-year-old Jennifer's ceremony is likely to be more romantic and chilled out. "Jen wants it to be really relaxed and quite classic. it will be traditional," another source said.
The pair are also thought to have agreed to divide their time between the East and the West coast once they are married. "Jen knows how much Justin misses New York. So she's conceded that once they're married they can buy something there," one source added.
Click to continue reading Jennifer Aniston to Have Two Weddings?
Jennifer Aniston is planning a "fresh start" by changing her name.
The 44-year-old actress - who is engaged to Justin Theroux - is said to be discussing with her team the implications of using her married name in her professional life once she ties the knot as she hopes it will finally signal the end of her "unlucky-in-love" image.
"Jen has been consulting her therapist and management team about the implications of becoming Jennifer Theroux professionally. 'Jennifer Aniston' has become the poster girl for the 'unlucky-in-love girl next door who got dumped by Brad Pitt. Jen feels her name is no longer her own, but synonymous with a whole heap of baggage associated with her personal life. She wants a fresh start and she also wants the world to know how madly in love she is with Justin," a source said.
Jennifer is considering the impact changing her name could have on her earning potential, but those close to her believe a different moniker won't matter as she is so famous already.
Click to continue reading Jennifer Aniston Wants a Fresh Start with Name Change
Brad Pitt and Angelina Jolie are set to get married in May.
The Moneyball star got a wedding license at the end of February which states he and the screen beauty must now tie the knot within 90 days, and if the pair do decide to get hitched in May the date could clash with his ex-wife Jennifer Aniston and her fianceJustin Theroux's big day.
"Brad and Angelina left themselves short of time to sort out their wedding because of the license deadline. A few months is nothing when you're planning a wedding - especially one as major as theirs. Everything points to them getting married in May just after the Cannes Film Festival ends, because they've got their hearts set on tying the knot in France," a source told The Sun.
Jennifer and Justin have been busy organizing their wedding for months and are also believed to be planning their special day in May.
Click to continue reading Will Brad Pitt and Angelina Jolie Marry in May?
Jennifer Aniston and Justin Theroux are expected to marry in Hawaii.
While details of the former Friends star and the Your Highness actor's nuptials, which are due to happen in the next few weeks, are being kept under wraps, it is thought they will tie the knot on the island after deciding it would be "too difficult" to keep quiet in Los Angeles.
"Jen would have liked to have done it at home in Los Angeles but it looks like that would be too difficult to keep quiet. She doesn't want to get married with photographers buzzing around her head in helicopters. Justin just adores Hawaii. It's his favorite place in the world and he has a little house on the island of Kauai. His cottage is too small to host the wedding and Jen thinks it has too many memories of his old flames anyway. But they both love the island and the idea of a laid back Hawaii wedding in the sunshine. They have looked at some expensive villas including one where they enjoyed a romantic holiday in 2011," a source said.
Click to continue reading Jennifer Aniston and Justin Theroux to Marry in Hawaii?
© Gear Live Media, LLC. 2007 – User-posted content, unless source is quoted, is licensed under a Creative Commons Public Domain License. Gear Live graphics, logos, designs, page headers, button icons, videos, articles, blogs, forums, scripts and other service names are the trademarks of Gear Live Inc.