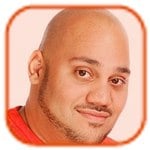 Posted by Andru Edwards Categories: Movies, Red Carpet
Jared Leto wonders if Jennifer Lawrence's haphazard ways are a "bit of an act."
The American Hustle actress tripped up over her dress as she went to accept the Oscar for Best Actress at last year's Academy Awards, and then slipped again on the red carpet at this year's show, and Jared is getting suspicious.
"You know, I'm starting to wonder if this is a bit of an act," he told Access Hollywood.
Jared - who was named Best Supporting Actor for his role in Dallas Buyers Club on Sunday - also explained how a moment when Jennifer, 23, went off script as she came onto the stage was because she saw him and his family laughing. "She said, 'What are you laughing at?' But what she didn't know was that Ellen was on the side... making, pantomiming [motions like], 'Don't fall, don't fall,' and my mom and my brother are all cracking up. I guess we don't have any manners. You can take them out of Louisiana but you can't take Louisiana out of them, right?" Jared, 42, added.
Click to continue reading Jared Leto: Jennifer Lawrence Putting on a "Bit of an Act"?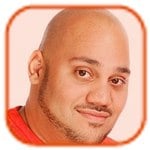 Posted by Andru Edwards Categories: Movies, Rumors
Jennifer Lawrence and boyfriend Nicholas Hoult are set to move in together.
The American actress and her X Men co-star are reportedly searching for their first home and have put in an offer for a seven-bedroom barn conversion near Hook, a village in Hampshire, close to where Nicholas's family live.
"They loved the house as soon as they saw it. They know it's not realistic at this point in their thriving careers to live in the UK, but they want a bolthole across the pond. Jen loves the English way of life and as they are now serious again, it makes sense to look into buying somewhere," a source said.
The couple, who have been dating on and off for three years, viewed the $2.1 million property while visiting Nicholas's family in nearby Berkshire over Christmas and also spent the day checking out the area, including local pubs and restaurants.
At this point, Nicholas Hoult and Jennifer Lawrence can't deny that they're back together as a couple.
Following their split in January last year, rumors of their rekindled romance surfaced in April when they were spotted kissing on set of X-Men: Days of Future Past. Additionally, the pair were photographed together at a Catching Fire after party in London. Now another fan of the couple tweeted a picture of them in her dad's Hampshire pub (above), captioning it, "THIS IS THE HAPPIEST DAY OF MY LIFE. WHAT ARE THE F*****G CHANCES OF JENNIFER LAWRENCE EATING AT MY PUB [sic]."
Click to continue reading Jennifer Lawrence and Nicholas Hoult Truly Back Together?
Read More
| Daily Mail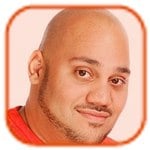 Posted by Andru Edwards Categories: Movies, Features
Jennifer Lawrence says fame has ruined her personal life.
The Hunger Games: Catching Fire star claims her high-profile acting career has robbed her of her freedom and she regrets not being able to hang out in coffee shops any more without fans hounding her. "My personal life is now ruined. I've had to create a new one and get used to this new life. It's hard and it takes time, but I'm sure I will get it. I'm just mourning my old life. I miss that. I don't want to forget what it's like going to a coffee shop and people looking at me like a normal person. A part of me can't get used to it and it makes me sad," she said.
The 23-year-old actress - who landed an Oscar earlier this year for her performance in Silver Linings Playbook - is best known for her portrayal as selfless heroine Katniss Everdeen in The Hunger Games franchise, and she admits to feeling just as uncomfortable as her alter-ego when she was first thrust into the spotlight. "It is funny how she and I have made this trip together from the beginning. In the first movie they force her to wear make-up, wear dresses and people talk about things that she doesn't understand. I know exactly how she feels... I experienced the same thing. This can be a very weird world, but after a while, you're not afraid anymore and you can handle it," she explained.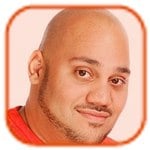 Posted by Andru Edwards Categories: Movies, Dating, Parties, Photos
Nicholas Hoult celebrated with Jennifer Lawrence at The Hunger Games: Catching Fire after-party in London.
The couple, who rekindled their relationship in July after splitting up after two years together in January, were photographed side by side by a fan at the bash at the Royal Court of Justice after the premiere on Monday night.
The picture, which was posted on Twitter, shows the 23-year-old actress chatting to someone as the British actor, 23, talks on the phone beside her.
Nicholas' sister Rosanna Hoult also attended the premiere. "On route to the Hunger Games London premiere. Excited! Wonder if we'll have to do a special task to get in, should have brought my bow and arrow in case!" she wrote on Twitter.
(FYI - You can also follow VIP Breakdown on Twitter.)
Can someone give Jennifer Lawrence her own talk show already?
When recently questioned about her controversial peer Miley Cyrus, the Catching Fire star used her platform to speak out about the sexualization of young stars, but she also made it clear that she doesn't judge young women like Cyrus who choose to express themselves the way that they do:
"[The sexualization of young women] is a part of the entertainment industry that sells. Sex sells, and for some disgusting reason young sex sells even more. Everybody's got their own path and they've got their own way of finding themselves. For some people, that's how they feel best, that's how they feel sexy and that's how they want to perform... to each their own."
Lawrence also took a stand for more representation of larger bodies in film:
Click to continue reading Jennifer Lawrence Talks Sexualization of Young Women, Body Positivity
Read More
| Us Weekly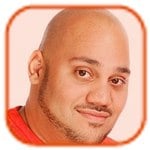 Posted by Andru Edwards Categories: Movies, Features
Jennifer Lawrence has misplaced her Oscar.
The 23-year-old actress won the prestigious Best Actress Academy Award earlier this year for her role as Tiffany Maxwell in Silver Linings Playbook, in which she starred alongside Bradley Cooper.
But the down-to-earth star insists the accolade hasn't changed her life and she's doesn't even know where the statuette is at the moment: "I don't know where it is. I think it might be in Kentucky. I hope it's in Kentucky. If not, it's gone. I don't have it."
The Hollywood star - who also earned an Oscar nomination for her unflinching performance as Ree in the 2010 flick Winter's Bone - is now getting ready for the release of blockbuster sequel The Hunger Games: Catching Fire. Jennifer plays all-action heroine Katniss Everdeen, but she admits she was worried about developing trench foot when she had to shoot some tricky scenes in a swamp with co-star Josh Hutcherson. "That was the worst scene. We were in the swamp for days. I'm paranoid about everything and Josh was talking about trench foot and toe fungus when we were in the swamp. He was like, 'Yeah that's what happens when your feet are too wet.' Our feet were wet for 73 hours. I was having a meltdown," she revealed.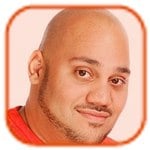 Posted by Andru Edwards Categories: Movies, Dating, Rumors
Jennifer Lawrence and Nicholas Hoult are back together.
The couple - who split in January after two years of dating - had remained friends and after spending time together on the set of X-Men: Days of Future Past and recently, they decided to give their relationship another chance.
"They started the shoot in April as just friends and then one day they started kissing. One thing lead to another and they hooked up. All her old feelings came rushing back. Jennifer has been telling people she's in love again," a source said.
The reconciliation will not come as a surprise to fans, as in an interview shortly before their break-up, Jennifer, 22, gushed about her feelings for Nicholas, 23: "He is honestly my best friend, and hopefully I'm his best friend, too ... I love being around him and he makes me laugh harder than anybody."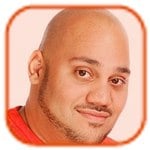 Posted by Andru Edwards Categories: Movies, Television
Jennifer Lawrence and Harvey Weinstein honored Bill Clinton at the 24th Annual GLAAD Media Awards. At the ceremony in Los Angeles last night, the Silver Linings Playbook star was joined by the famed film producer as they introduced the former US president for his Advocate For Change Award.
Drew Barrymore was hosting the yearly event, which recognizes the achievements of various branches of the media who represent the lesbian, gay, bisexual and transgender (LGBT) community and issues important to them.
Jennifer slipped up when saying the former commander in chief's name, although the honoree was in good spirits. "I don't know why Harvey made Jennifer do that. She really was like 2-years-old when I became president. I met her backstage and she looked like she was touring the Museum of Natural History," he joked.
Elsewhere at the star-studded bash, the Stephen F. Kolzak Award was presented to Steve Warren by Leonardo DiCaprio and Charlize Theron, and The Perks of Being a Wallflower was given the prize for Outstanding Film - Wide Release.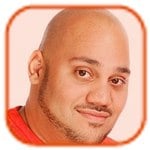 Posted by Andru Edwards Categories: Movies, Break-ups
Nicholas Hoult is keeping himself busy since splitting from Jennifer Lawrence.
The couple - who met on the set of X-Men: First Class in 2010 - broke-up in January, and Nicholas' method of coping with heartbreak is to immerse himself in work.
"It's good to keep busy and focus, and have a lot of other stuff to think about," he explained.
Probed as to whether he and the fun-loving beauty would find it tough reuniting on the set of forthcoming mutant superhero film X-Men: Days of Future Past, he swiftly changed the subject after admitting it wouldn't feel weird "at all."
"No, not at all. We had a great time making that first film and the whole cast got along really well. And I'm really pleased that Bryan [Singer] is directing ... Did you see what I did there? I segued out of that quite skilfully?" he said in an interview.
© Gear Live Media, LLC. 2007 – User-posted content, unless source is quoted, is licensed under a Creative Commons Public Domain License. Gear Live graphics, logos, designs, page headers, button icons, videos, articles, blogs, forums, scripts and other service names are the trademarks of Gear Live Inc.