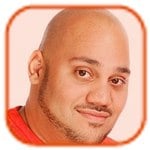 Posted by Andru Edwards Categories: Music, Dating, Weddings, Features
Jennifer Lopez hasn't given up on marriage. The Latina bombshell - who began dating choreographer Casper Smart in October 2011 shortly after her third marriage fell apart - is hopeful for a fairytale ending and will "probably" walk down the aisle with her beau in the future.
Probed as to whether she wanted to marry again, she giggled, "I don't know ... probably, maybe! I like [being married], I like the idea of it, I always have. As a girl you never really give up on that fairytale completely."
Jennifer - who has five-year-old twins Max and Emme with her third husband Marc Anthony - is so smitten with Casper, 25, that the 43-year-old singer doesn't care about their age gap and chooses to ignore the stigma about older women dating younger men: "There's more of a stigma to it, you know? But I'm not really one to follow rules or stay within a box."
The star also revealed back-up dancer Casper - who has choreographed the video for her new single "Live It Up" - is the perfect partner because the pair share a creative connection which fuels both their careers. "It's a sweet relationship. It's kind, it's healthy. He's a creative partner to me. He knows what I want to accomplish. We talk about it a lot, obviously we're together a lot. He helps me and I help him, and it kind of works that way," she explained.
Jennifer Lopez is in no rush to marry Casper Smart.
Although the 43-year-old singer is deeply in love with her 25-year-old backing dancer, she says she is taking their relationship one day at a time. Speaking on CBS This Morning she said, "[Usually I'm like] Where is it going? Are we getting married? But now I'm like, maybe it's OK to just be in the moment. Maybe it's OK to enjoy this for right now. Who knows where it's going? There's love here. Relax."
Jennifer started dating Casper after her split from third husband Marc Anthony and the Parker actress admitted it has been difficult explaining the marriage breakdown to their four-year-old twins Max and Emme: "It wasn't until recently they started going, 'Where's Daddy?' And I'm like, 'I'm going to explain it to you when you're bigger because you're not going to understand it right now.' And they'll take that. And I said, 'But here's what I do know. Mommy and Max and Emme are always going to be there. Mommy's always going to be there. Mommy's not going anywhere.' And that comforts them a little."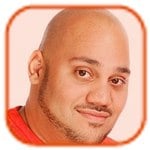 Posted by Andru Edwards Categories: Movies, Music, Television, Features
Oprah Winfrey has been named Hollywood's highest-paid female star.
The TV star earned an estimated $165 million between May 2011 and May 2012 thanks to her now-defunct Oprah Winfrey Show, OWN TV network, satellite radio station, production company Harpo and O magazine, figures compiled by Forbes magazine for their Richest Women in Entertainment list show.
Oprah's fortune is a staggering $107 million more than the second-placed star on the list, newest X Factor judge Britney Spears, who generated $58 million in the time period, $1 million more than Taylor Swift, who was named in third place.
Rihanna and Ellen DeGeneres tied for fourth place, with each bringing in $53 million, with Lady Gaga and Jennifer Lopez tying just below them with earnings of $52 million.
Click to continue reading Oprah Winfrey Is Highest Paid Female Hollywood Celeb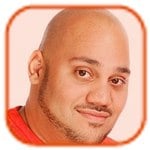 Posted by Andru Edwards Categories: Movies, Music, Legal Issues
Jennifer Lopez is suing her former driver for extortion.
The former American Idol panelist is claiming he demanded $2.8 million or else he would tell the media and authorities about secrets he overheard while driving her around for jobs.
Jennifer's case is a countersuit to a claim filed by Hakob Manoukian, who claimed he was forced to resign after being publicly berated by her manager, Benny Medina. In her countersuit, obtained by website TMZ.com, Jennifer alleges Hakob became drunk with power and wanted to control her entire security team and get more money for doing it. When he was turned down, Jennifer claimed he retaliated by threatening to spill confidential information that would be highly embarrassing. Jennifer says the driver threatened that if he wasn't paid $2.8 million, he would take his information to authorities and have her criminally prosecuted. She is suing for damages in excess of $20 million.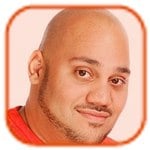 Posted by Andru Edwards Categories: Music, Dating, Rumors
Jennifer Lopez is "getting frustrated" with Casper Smart.
The 43-year-old singer and actress started dating the back-up dancer last year following her split from Marc Anthony but friends of the star say she is losing patience with her lover. "[Jennifer] is getting frustrated with him and she's increasingly short-tempered when she's around him. He's moved into her life - and a little too easily, too. I think her family is watching him closely," a source told People.
Jennifer's feelings are surprising considering last week her 25-year-old boyfriend threw a lavish bash for her 43rd birthday, on the yacht Utopia III, which is owned by Market America co-founders JR and Loren Ridinger.
However, friends don't believe the relationship will end soon as they think Jennifer, who has twins Max and Emme with Marc, will want to have a new love interest in her sights before she breaks up with Casper. "Jennifer is the kind of girl who doesn't like to be alone. Until she finds a replacement, I think, he's around," the source added.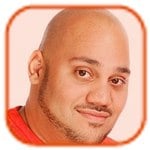 Posted by Andru Edwards Categories: Movies, Music, Television, Features
Jennifer Lopez has been named the world's most powerful celebrity.
The 42-year-old star has knocked Lady Gaga off the top spot of Forbes magazine's annual Celebrity 100 list - at which she was placed number 50 last year - thanks to her high public profile and endeavors in music, movies, as a judge on American Idol and other endorsement deals, with her income over the last 12 months reaching a staggering $52 million.
The Celebrity 100 - which placed TV talk show host Oprah Winfrey second and Justin Bieber third - is based on income over a 12 month period and fame, as defined by a media presence across all platforms, as well as social media power as determined by prolificness on Facebook and Twitter.
Jennifer's fame was boosted by her 23,000 press mentions, including appearing on 46 major magazine covers, topping People's 2011 Most Beautiful list and being named as a Glamour Woman of the Year.
Click to continue reading Jennifer Lopez Named Most Powerful Celebrity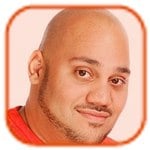 Posted by Andru Edwards Categories: Movies, Music, Television, Celebrity Babies, Pregnancies
Jennifer Lopez struggled to bond with her children when they were born.
The 42-year-old What To Expect When You're Expecting star realized less than two weeks into becoming a mother that she wasn't naturally connecting to her twins Max and Emmie.
"I remember after the babies were born, about seven to 10 days in, I was like, 'What is going on with me?' I felt sad and depressed and thought the babies didn't love me," she said.
The "On The Floor" singer who is now dating dancer Casper Smart explained that the novel which her latest film is based on helped her get through the rough patch: "I actually remember picking up the book to try to see what was happening to me. And it said how you have this huge hormonal drop about seven to 10 days after you give birth. It's called the 'baby blues.' But I just thought they didn't like me!"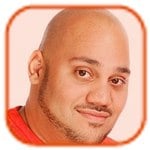 Posted by Andru Edwards Categories: Music, Dating, Weddings, Rumors
Jennifer Lopez wants to marry her boyfriend Casper Smart. The 42-year-old singer is thought to be ready for a fourth trip down the aisle after announcing she was parting ways with Marc Anthony last July.
"She's telling friends she wants to marry Casper. She's certain she wants to be with Casper forever," a source said.
At a press conference on Monday to announce her upcoming world tour with Enrique Iglesias and Wisin Y Yandel, Jennifer announced her partner of six months will play a vital part in putting the show together: "I'm working with [choreographer] Jamie King, and also Casper Smart. It's going to be an amazing, amazing show." She added that the event will be "one of the most historic tours ever."
"There's never been something like this, where Latinos come together like this. It's international - English and Spanish. I just think it's very groundbreaking. I was honored to be asked to be a part of it," she added.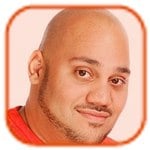 Posted by Andru Edwards Categories: Music, Television, Divorce, Celebrity Babies, Legal Issues, Rumors
Jennifer Lopez and Marc Anthony will not have a custody battle over their twins.
The couple split last July after seven years of marriage, but they are keen to make the divorce as amicable as possible for the sake of four-year-old twins Max and Emme, as their welfare and happiness is the most important thing to them.
"The parties are working together to reach a friendly resolution that's in the best interest of their children," Jennifer's lawyer Ron Anteau told People.
Sources also say Marc doesn't want any financial support from Jennifer, who is now dating dancer Casper Smart. "He's not seeking financial support from her in this divorce. This is about trying to figure out how best for two very busy parents to share their children," one insider said.
Earlier this month, Marc filed for divorce from Jennifer, citing "irreconcilable differences" as the reason for the split.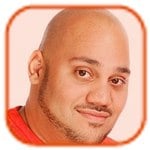 Posted by Andru Edwards Categories: Music, Television, Divorce, Legal Issues
Marc Anthony has filed for divorce from Jennifer Lopez. The former couple - who have four-year-old twins Max and Emme - separated after seven-years of marriage last July. Now Marc, 43, has started proceedings to officially end the union, citing "irreconcilable differences" as the reason behind the split.
People Magazine reports that in papers filed at Los Angeles Supreme Court on Monday, the musician asks for joint legal and physical custody of the children, and for spousal support to be denied if Jennifer, 42, asks for it.
Since parting ways, the pair have remained friends and continue to work together on reality show Q'Viva! The Chosen. However, Jennifer - who has now moved on with 24-year-old dancer Casper Smart - admits the break-up has been a painful process:
"Without going into detail ... it's just really, really sad. And look, we are still going through it, and it's emotional sometimes and difficult. We're still friends - and we're parents. But it's going to take time. It's tough. But for the most part, I feel very proud of the way we're handling it. I really do. We are doing the best we can for the kids."
© Gear Live Media, LLC. 2007 – User-posted content, unless source is quoted, is licensed under a Creative Commons Public Domain License. Gear Live graphics, logos, designs, page headers, button icons, videos, articles, blogs, forums, scripts and other service names are the trademarks of Gear Live Inc.