Justin Bieber has hinted he and Selena Gomez are officially back together.
The 19-year-old "Beauty and a Beat" singer - who was dumped by the brunette beauty in December after a tumultuous two year relationship - briefly posted an uncaptioned new photo of them cuddling up together on Saturday (right), but he quickly deleted it.
The Spring Breakers actress flew to Norway earlier this week to see the "Baby" hitmaker, who is currently on tour, and they were soon spotted kissing. "They were holding hands, hugging and they kissed on the lips. They looked really in love, like no fights ever happened before. It definitely looked like they were back together," a source previously said.
Click to continue reading Justin Bieber Hints at Reconciliation with Selena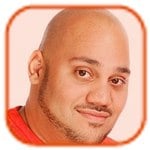 Posted by Andru Edwards Categories: Movies, Music, Television, Child Stars, Meltdowns, Rants
Justin Bieber has insisted he is nothing like Lindsay Lohan. The "Beauty And A Beat" singer lashed out at comparisons to the 26-year-old troubled starlet - who is set to go on trial next week after being charged with lying to police about a car accident and is also battling to pay her huge tax bills following a downward spiral which saw enter rehab and jail several times in recent years - in a lengthy rant on Instagram as he attempted to defend his recent bad behavior.
The 19-year-old popstar, who was criticized after he performed two hours late in London and threatened a photographer earlier this month, said he is nothing like the Liz & Dick actress, writing, "And to those comparing me to Lindsey (sic) Lohan look at her 2012 tax statements."
Click to continue reading Justin Bieber Blasts Lindsay Lohan Comparisons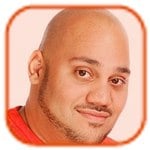 Posted by Andru Edwards Categories: Music, Meltdowns
Louis Tomlinson feels sorry for Justin Bieber. The One Direction star thinks the 19-year-old Canadian popstar - who caused controversy earlier this week when he arrived on stage for the first of his London shows two hours late and in a separate incident threatened a photographer - has been unfairly treated by the media recently and wishes they would "take it easy" on him despite admitting he is not close to the "Beauty and a Beat" singer.
The 21-year-old British boy band member wrote on his Twitter page on Friday, "Although I don't know him personally, I do wish the press would take it easy on @justinbieber." He then added, "I really do empathize with him, I don't see anything out of character in comparison to any other teenagers I know."
(FYI - You can also follow VIP Breakdown on Twitter.)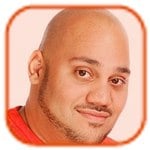 Posted by Andru Edwards Categories: Movies, Music, Television, Rants
Olivia Wilde has been blasted by Justin Bieber's fans.
Devoted followers of the 19-year-old singer - who call themselves "Beliebers" - were outraged when the House actress took to Twitter to slate Justin for his love of walking around topless, after recent pictures emerged of him in London without a shirt.
"Bieber, put your f---ing shirt on (sic)," she wrote.
One fan tweeted, "justin probably doesn't even know who [footballer] joey barton or olivia wilde are LOL you guys just hate from the back." Another simply wrote, "@oliviawilde i'll punch you in your face (sic)."
Olivia is the latest high profile celebrity to hit out at Justin, after The Black Keys drummer Patrick Carney insinuated his music isn't good enough to win awards.
(FYI - You can also follow VIP Breakdown on Twitter.)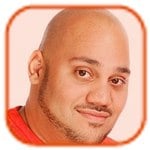 Posted by Andru Edwards Categories: Music, Dating, Rumors
Justin Bieber's new love interest has been revealed as aspiring singer Ella-Paige Roberts-Clarke.
The 18-year-old heartthrob - who recently split from Selena Gomez - was spotted enjoying Justin Timberlake's London show on Wednesday with the 17-year-old brunette and friends have revealed she is desperate for fame. "Since she was at school she always wanted to be famous. The weird thing is she has worked so hard but just being seen with Justin Bieber is probably going to make her career," a source said.
Justin and Ella-Paige arrived at the exclusive one-off concert at the HMV Forum in Kentish Town, north London, separately, which Justin's mother Pattie Mallette also attended. The "Baby" hitmaker was flanked by security guards and perched himself on the celebrity-packed upper tier balcony, where he appeared to be enthralled by Timberlake and sang along to his 2006 song "Until the End of Time."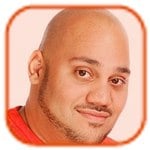 Posted by Andru Edwards Categories: Music, Child Stars
The Justin Bieber murder plot phone call has been released.
Convicted criminal Dana Martin's conversation with a hit man has been made public in which the pair can be heard plotting to kidnap the 18-year-old singer last November in order to castrate and strangle him, with a $2,500 bounty on each of Justin's testicles.
The recording, obtained by KOAT 7 News in Albuquerque, was made from a Las Cruces prison last November - where Dana is serving two life sentences for raping and killing a 15-year-old girl - and he can be heard going over the plan to kidnap Bieber and his bodyguard with hit man Tanner Ruane as well as discussing former inmate Mark Staake, who was allegedly roped in to execute the murder.
Tanner - who is currently being investigated for conspiracy - says, "The way I work, dude, is I like to know as little as possible. [Mark]'s going to use one of the things you gave him to get him out of this, he's gonna go take care of it. We went and we bought some hedge clippers. You're gonna give me five large for each one I get."
Click to continue reading Justin Bieber Muder Plot Phone Call Released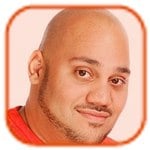 Posted by Andru Edwards Categories: Music, Rivalries
Justin Bieber is furious with The Black Keys drummer Patrick Carney. The 18-year-old Canadian singer - who was upset about missing out on a Grammy nomination this year - has hit back at the 32-year-old rocker for insinuating he should be happy he makes a lot of money from his career because his music isn't good enough to win awards.
Writing on his Twitter on Tuesday, the "As Long As You Love Me" singer said, "The Black Keys drummer should be slapped around haha."
Click to continue reading Justin Bieber Furious with The Black Keys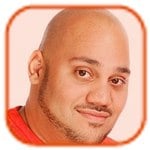 Posted by Andru Edwards Categories: Music, Legal Issues, Rumors
Justin Bieber is being investigated for possible assault with a toy. The "As Long As You Love Me" singer has been accused of hitting a female security guard at a concert venue he was performing at in Ottawa, Canada in November, with a projectile from a child friendly nerf gun.
A source told gossip website TMZ.com that the 18-year-old Canadian popstar was play fighting with nerf guns with his three-year-old brother Jaxon and four-year-old sister Jazmyn, when one of their soft pieces of ammunition hit the woman. The woman allegedly became hysterical and told Justin's team that she was a security guard at the venue and was extremely annoyed. She then filed a police report accusing Justin or someone who was adjacent to the singer of assaulting her.
Police are said to be investigating the incident and have interviewed several people at the venue.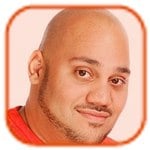 Posted by Andru Edwards Categories: Movies, Music, Television, Kind Acts, Obituaries
Charlie Sheen is paying for the funeral of the paparazzi photographer who died while following Justin Bieber's car.
The Anger Management star has paid a generous $12,000 towards 29-year-old Chris Guerra's burial costs after hearing through a photographer pal that his family was trying to raise funds for the service, due to be held on Friday.
"A tragic incident like this erases the line between the photographer and the subject. It's an unforgiving moment that begs us all to be human and work as one to prevent this in the future. As parents, we are all not supposed to bury our children. My deepest condolences to the families involved," the 47-year-old actor told TMZ.
The kind-hearted star was shocked by the news that Chris was struck by a car on New Year's Day while crossing a busy road in Los Angeles after trying to capture a shot of Canadian singer Justin's white Ferrari. Justin was not in the vehicle at the time, having lent it to two friends.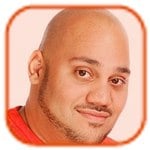 Posted by Andru Edwards Categories: Movies, Music, Break-ups, Rumors
Justin Bieber and Selena Gomez have broken up for good.
The "Baby" singer had a huge bust up with his girlfriend on the day before New Year's Eve, prompting her to fly home to the US from the resort of Puerta Vallarta in Mexico. Multiple sources have since confirmed to Us Weekly the on/off couple have now split for good.
"He's been really down about the break-up," a source said.
Selena spent New Year at a house party with her friends, while Justin partied at Los Angeles club Couture with rapper Lil' Twist. The 18-year-old star has since been pictured smoking marijuana, with some blaming Justin's rapper friend as a bad influence. The incident was the final nail in the coffin of the romance for Selena who was unimpressed by his actions.
"Selena is done with him," another source added.
Click to continue reading Justin Beiber and Selena Gomez Split for Good
© Gear Live Media, LLC. 2007 – User-posted content, unless source is quoted, is licensed under a Creative Commons Public Domain License. Gear Live graphics, logos, designs, page headers, button icons, videos, articles, blogs, forums, scripts and other service names are the trademarks of Gear Live Inc.