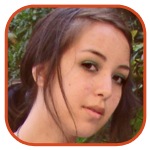 Posted by Robin Paulson Categories: Music, Television, Rumors
Kanye West's music video for "Bound 2" might be garnering a lot of attention from fans all over (including James Franco and Seth Rogen, who loved it so much that they parodied it), but rumor has it that West's future mother-in-law Kris Jenner is not one of those fans.
Despite the positive buzz praising Kim Kardashian's post-pregnancy body - which is ostentatiously showcased in the music video - the reality star's momager isn't impressed by the video's popularity. "Kris went ballistic, telling her daughter this is worse than the 2007 leaked sex tape that Kim made with her ex-boyfriend Ray J, because that was meant to stay private, while this was meant to go public," a source revealed. "She started crying, saying how ashamed she was to see her daughter being 'forced into something so degrading.' She's saying that Kim's destroyed all of her credibility."
Click to continue reading Kris Jenner Furious Over "Bound 2" Video
Read More
| Daily Mail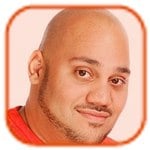 Posted by Andru Edwards Categories: Music, Television, Celebrity Babies
Kanye West says his daughter North is the same as Prince George.
The "Heartless" rapper claims his five-month old child should be considered royalty and an equal to the young prince, the first born of Prince William and his wife Duchess Catherine. "My daughter is in a position of a level of royalty like the prince and princess in London," Kanye said in an interview on Power 105's Breakfast show.
Click to continue reading Kanye West Compares North to Prince George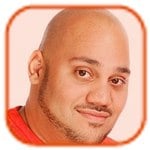 Posted by Andru Edwards Categories: Music, Television, Rumors
Kanye West has reportedly banned Kim Kardashian from undergoing cosmetic surgery.
The "Stronger" hitmaker - whose mother Donda tragically died from surgery complications after a breast reduction and liposuction in 2007 - is having a clause written into their pre-nuptial agreement stating she will have to pay a reported $500,000 if she has any work done and he is said to have warned her their wedding is off if she goes under the knife before their big day after discovering an email from a surgeon about secret plans for surgery.
"Kim met with her surgeon to discuss having a nose job and liposuction on her thighs and tummy before their wedding next summer. She was planning to do it in March when Kanye would be working in Paris. She hoped by the time he returned to Los Angeles she would have healed and Kanye would never know. He flipped and said if she went ahead with the procedures then the wedding was off," a source said.
Click to continue reading Kanye West Bans Kim from Plastic Surgery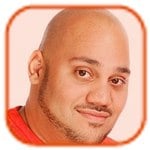 Posted by Andru Edwards Categories: Music, Television, Features
Kanye West has vowed never to mention Barack Obama's name again.
The "New Slaves" hitmaker has been criticized a number times by the US president - including advising young people not to look to the wealth of the rapper and his fiance Kim Kardashian as an example of success, and branding him a "jackass" after he interrupted Taylor Swift's 2009 MTV Music Awards acceptance speech - but Kanye believes the politician only uses his name to be "down" with young people:
"I just think that we're pop icons, and the President likes to use that type of thing just to be down [popular]. People were fine with me being everyone's punching bag for about five years - 'This is the person we love to hate, so if you want to distract people from everything that's going on... just say you hate Kanye and there's going be 30 other people who say they hate Kanye.' That was kind of my position in culture and he kind of used that too - 'Oh, he's a jackass' - because that's how the world felt. I'm not going to mention him anymore, I'm past that, that's out my thoughts. That's lowering my priority of thinking at this point."
Click to continue reading Kanye West Vows to Never Mention Barack Obama Again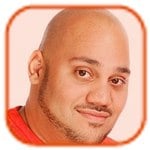 Posted by Andru Edwards Categories: Music, Television, Features
Kanye West has been giving advice to students at Harvard.
The "Yeezus" rapper made his debut as a guest speaker at the prestigious Harvard School of Design yesterday, before his concert in Boston, and he explained why he's being doing two-hour interviews with the likes of Oprah Winfrey recently.
According to The Hollywood Reporter, he said, "The reason why I turn up so much in interviews is because I've tasted what it means to create and to be able to impact and affect in a positive way, and I know there is more creativity to happen. I know there are traditionalists that hold back the good thoughts and there are people [in] offices that stop the creative people and are intimidated by actual good ideas. And I believe, like, utopia is actually possible. But we're led by the least noble, the least dignified, the least tasteful, the dumbest and the most political. In no way am I a politician; I'm usually at my best politically incorrect and very direct. I really appreciate you guys' willingness to hone your craft and not be lazy."
Click to continue reading Kanye Speaks at Harvard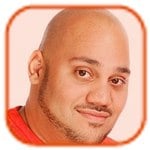 Posted by Andru Edwards Categories: Music, Television, Weddings
Kris Jenner hopes Kim Kardashian and Kanye West will marry next year.
The couple - who have five-month-old daughter North together - got engaged last month after the rapper proposed at the AT&T Park baseball stadium in San Francisco in front of her family. Kim's mother Kris is very excited about the nuptials but has no idea when they will happen, although she is hoping for a 2014 ceremony.
In an interview with Entertainment Tonight correspondent Cheryl Woodcock Kris was asked if she knew when the wedding will take place, to which she replied, "As soon as I know, I'm going to let you know. Hopefully, probably, next year." Kris also revealed Kim is yet to pick her bridal gown when quizzed by Cheryl, only answering, "Not yet."
Click to continue reading Kris Jenner Is Hoping for 2014 Wedding for Kim and Kanye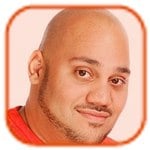 Posted by Andru Edwards Categories: Music, Television, Rumors
Kim Kardashian and Kanye West are planning to move to London.
The couple are planning to settle down in an upmarket area of the UK capital in a bid to give their five-month-old daughter North an "elite" education and social circle. "Kanye talks a lot about how he wants his kids to attend the same boarding schools as Kate Middleton and Prince William did. He wants them to go to Oxford, grow up alongside royalty and be part of the elite. They'll be buying a place and love the idea of Chelsea or Kensington," a source said.
The couple also see the move as a good chance to broaden their respective careers. "Kim and Kanye see London as the next phase of their empire growth. The US is pretty much a saturated market for them now, but their business people reckon that London could be their new LA," the source added.
Click to continue reading Kim Kardashian and Kanye West to Move to UK?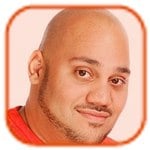 Posted by Andru Edwards Categories: Music, Legal Issues, Paparazzi Photos
Kanye West has pled "not guilty" after being charged with allegedly attacking a paparazzo.
The 36-year-old rapper - who was caught on film reportedly assaulting photographer Daniel Ramos at Los Angeles International Airport (LAX) in July, was charged with criminal battery and attempted grand theft stemming from the incident last month but did not appear in court for the latest hearing on Thursday, and his lawyer Blair Berk entered the plea on his behalf.
If convicted of both misdemeanors, the "New Slaves" hitmaker could be sentenced to one year in jail.
Speaking outside the court afterward, Ramos' lawyer Gloria Allred criticized the rapper for not being present even though he wasn't legally required to be. "It's just interesting to me that one of the most visible people in the entire world, Kanye West, who seems to love the press when it comes to promoting his music, when it comes to his relationships, especially family relationships, doesn't appear to want to at least come to court," she told TMZ. "I understand that his tour was cancelled so I don't see a reason why he couldn't be here, he certainly had a right to be here today," she added.
Click to continue reading Kanye West Pleas Not Guilty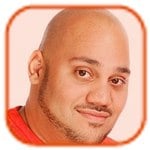 Posted by Andru Edwards Categories: Music, Television, Engagements, Legal Issues
Kim Kardashian and Kanye West are suing YouTube co-founder Chad Hurley.
The Keeping Up with the Kardashians star and the rapper claim the billionaire "manipulated" his way into AT&T Park in San Francisco and released unauthorized footage of the moment the "New Slaves" hitmaker proposed to her on her 33rd birthday on October 21.
According to court documents, obtained by gossip website TMZ.com, the couple are accusing Hurley of scheming to post the video of the intimate moment on his new Internet venture, MixBit. Their lawyer Eric George also trashes the entrepreneur, claiming Hurley is desperate to find a "second act" because two of his other businesses have flopped since he sold YouTube for $1.65 billion.
It was previously reported that Kanye invited Kim's close family and friends, along with several well known Silicon Valley founders to watch his surprise proposal, but Hurley wasn't invited and they only let him stay after he signed a confidentiality agreement. They attached a picture of him holding the agreement to the lawsuit, which also states, "Hurley proceeded to try to turn the event into one starring himself, broadcasting the images he knew were the exclusive property rights of someone else."
Click to continue reading Kim Kardashian and Kanye West Are Suing YouTube Co-Founder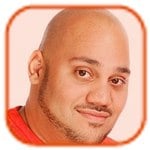 Posted by Andru Edwards Categories: Music, Television, Engagements
Lana Del Ray refused to perform at Kanye West's surprise proposal to Kim Kardashian. The 36-year-old rapper popped the question to the reality TV star at AT&T Park in San Francisco on her 33rd birthday on October 21, and was forced to pay an orchestra $50,000 to play Lana's hit "Young & Beautiful" after the 27-year-old singer "politely declined" his request to sing the track, which is one of Kim's favorites, live.
"[Kanye] asked Lana to perform for Kim at surprise marriage proposal in San Francisco. Lana politely declined, and didn't give any reason for not being able to perform. It was a very firm no from Lana and her camp. Kanye did try to push it, but didn't get anywhere. Kanye decided to hire an orchestra to perform the song for Kim, and he was much happier with how it turned out," a source said. "Kim was bummed that Lana didn't perform for the big event, but she is still a huge fan. She just loved that Kanye tried to make it happen. Kim is jokingly saying Lana will want to perform at their wedding," the insider added.
© Gear Live Media, LLC. 2007 – User-posted content, unless source is quoted, is licensed under a Creative Commons Public Domain License. Gear Live graphics, logos, designs, page headers, button icons, videos, articles, blogs, forums, scripts and other service names are the trademarks of Gear Live Inc.