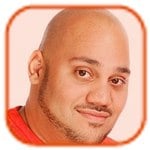 Posted by Andru Edwards Categories: Music, Dating, Rumors
John Mayer wants to move in with Katy Perry. Although the 35-year-old lothario owns bachelor pads in Montana and Los Angeles' San Fernando Valley, he has scheduled meetings with estate agents so he and Katy, 28, can get their own place together.
"He always insisted he needed his own place to make music but clearly that's changed. Now he mostly hangs out at Katy's place in LA," a source told People.
While the duo were initially reluctant to go public with their relationship, they are now serious and want the work to know. "They've both acted very private about their relationship in the past but they seem comfortable about going public with their relationship now. They seem very happy," the insider added.
John is so serious about Katy he is even rumored to be planning to pop the question after just six months of dating. "John really likes the fact that Katy is so independent and not needy and clingy like the other girls he's dated. This is the first time John's felt so strongly about a girl. She's played her cards perfectly. They really do bring out the best in each other. It wouldn't surprise me at all if he proposed," a friend of the musician said.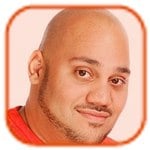 Posted by Andru Edwards Categories: Music, Dating, Rumors
Katy Perry and John Mayer are planning to move in together.
The "Firework" singer and the renowned womanizer - who have been dating for four months - want to take the next step in their relationship and have been house-hunting in Los Angeles and aim to find a place before Christmas.
"John and Katy have decided to give it a proper go and want to find a place in LA to share. But lots of people are willing them to fail. They row a bit and have quite a turbulent up-and-down relationship, despite it only being a few months old. Many of her friends are certain it will all end in tears. But that's brought them closer in a way. It's given them an 'us against the world' mentality," a source said.
Sources say the couple - who had a brief split in October before getting back together - are smitten with each other and like to spend every moment they can together.
Click to continue reading Katy Perry Moving in with John Mayer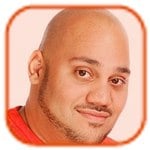 Posted by Andru Edwards Categories: Music, Dating, Parties, Rumors
Katy Perry is falling madly in love with John Mayer.
The "Wide Awake" singer was spotted being very affectionate with the "Half Of My Heart" singer at a joint birthday bash for Hello Giggles blogger Sophia Rossi and New Girl co-creator Liz Meriwether on Saturday night, and insiders say she is "obsessed" with him now they are "full on dating."
"John had his hand on Katy's back a lot, and they were kissing and holding hands," a fellow party guest said.
The couple's date at the party - which was also attended by A-listers Jon Hamm, Mindy Kaling, Nicole Richie, Shannon Woodward and Zooey Deschanel - is just the latest in a string of romantic high profile outings for the duo since they rekindled their romance in September following a brief split in August. A source previously revealed that they barely acknowledged other guests at Katy's 28th birthday party last month because "they were in a world of their own."
Click to continue reading Katy Perry Is "Obsessed" with John Mayer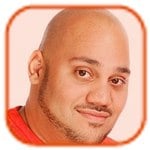 Posted by Andru Edwards Categories: Movies, Music, Child Stars, Parties, Rivalries, Rumors
Katy Perry appears to have mended her friendship with Kristen Stewart.
The "Part of Me" singer - who reportedly supported close pal Robert Pattinson and encouraged him to move on after the Twilight Saga hunk was left devastated when Kristen cheated on him with married director Rupert Sanders - was spotted celebrating her birthday with the Snow White And The Huntsman actress on Friday night.
A source told gossip website Just Jared that the popstar donned a Twilight style vampire costume to celebrate with Kristen and a number of other friends including on-again boyfriend John Mayer at a Los Angeles costume party in The Magic Castle ahead of her 28th birthday on Thursday.
The event marked the first time Katy and 22-year-old Kristen have been spotted together in public since the cheating scandal broke in August and reports hinted that Katy had sided with Robert prior to his and Kristen's reconciliation.
Click to continue reading Katy Perry Mends Friendship with Kristen Stewart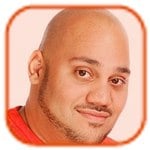 Posted by Andru Edwards Categories: Music, Television, Dating
Donald Trump has warned Katy Perry against John Mayer. The billionaire businessman has bizarrely taken to offering relationship advice, telling the "I Kissed a Girl" singer she should be wary of John, with whom she has had an on/off relationship since the summer.
"@katyperry is no bargain but I don't like John Mayer. he dates and tells - be careful Katy (just watch!) (sic)," he tweeted.
Donald does have a point, as John has dated a number of famous women, including Jessica Simpson, Jennifer Aniston, Cameron Diaz and Jennifer Love Hewitt, and not always been private about it. He once famously described having sex with Jessica as "like crack cocaine to me."
However, he was upset when made the subject of the track "Dear John" by another of his famous ex-girlfriends, Taylor Swift. "I was really caught off-guard, and it really humiliated me at a time when I'd already been dressed down. I mean, how would you feel if, at the lowest you've ever been, someone kicked you even lower? It made me feel terrible. Because I didn't deserve it. I'm pretty good at taking accountability now, and I never did anything to deserve that. It was a really lousy thing for her to do."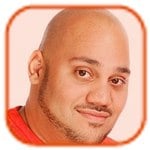 Posted by Andru Edwards Categories: Music, Break-ups, Rumors
Katy Perry has broken up with John Mayer again. The "Part of Me" singer is said to have told the "Half of my Heart" singer to lose her number because he cannot commit.
"John just can't commit, and he kept luring Katy back with promises that was going to change, but then he didn't. Katy was pretty crazy about him, so she kept giving him another chance. John liked Katy, so he wanted to keep her in his life, but it just wasn't up to Katy's standards. She needs the guy to be on board 100 percent and she was sick of John disappearing for five days at a time, then booty calling her, then straightening up and treating her well, only to go back to his old behavior a few days later. Finally she was like 'lose my number,'" a source told Radar Online.
The on-again/off-again couple first began dating in early August but split after just two weeks with friends saying it was only a casual rebound romance following her divorce from Russell. The pair reconciled a few weeks later but this time they have split for good, according to reports.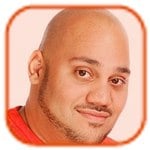 Posted by Andru Edwards Categories: Movies, Music, Television, Features
Oprah Winfrey has been named Hollywood's highest-paid female star.
The TV star earned an estimated $165 million between May 2011 and May 2012 thanks to her now-defunct Oprah Winfrey Show, OWN TV network, satellite radio station, production company Harpo and O magazine, figures compiled by Forbes magazine for their Richest Women in Entertainment list show.
Oprah's fortune is a staggering $107 million more than the second-placed star on the list, newest X Factor judge Britney Spears, who generated $58 million in the time period, $1 million more than Taylor Swift, who was named in third place.
Rihanna and Ellen DeGeneres tied for fourth place, with each bringing in $53 million, with Lady Gaga and Jennifer Lopez tying just below them with earnings of $52 million.
Click to continue reading Oprah Winfrey Is Highest Paid Female Hollywood Celeb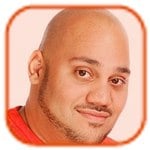 Posted by Andru Edwards Categories: Movies, Music, Divorce, Parties
Katy Perry is planning a divorce party.
The "Part of Me" singer - whose divorce from Russell Brand was finalized in July - would have been celebrating her second wedding anniversary on October 23 so instead of getting upset about it, she is planning to threw a huge bash, which will also mark her 28th birthday.
"Katy has been dreading October 23 for weeks now and has been trying to think of ways to turn it into something positive. It's her birthday two days later and the last thing she wanted to do was spend that week depressed and miserable, which would then mean not doing anything to celebrate her birthday. Her pals have been persuading her to have a huge party or go to Vegas for a few days but Katy decided on throwing a small gathering at her home. She has decided to call it her divorce party and it will be a day of doing what she loves with her favorite people," a source told The Sun.
Katy is now dating singer John Mayer, while funnyman Russell has been linked to a string of different women.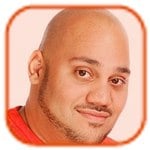 Posted by Andru Edwards Categories: Movies, Music, Television, Break-ups, Obituaries, Rumors
Katy Perry is "devastated" about the death of her ex-boyfriend Johnny Lewis.
The "Firework" singer - who dated the Sons of Anarchy star for 18 months until early 2007 - is believed to have been partly inspired by her former partner throughout her career, but knew she had to break up with him at the time because he was a troubled soul.
"She is devastated. She had to separate from him to get ahead and focus on her career. He was in trouble then and she couldn't help him. A lot of her songs were partially inspired by him. I know 'The One That Got Away' and 'Circle the Drain' are partly about him, as well as Travis McCoy. But she was young and it was a time in her life she cherishes," a source told Us Weekly.
Click to continue reading Katy Perry 'Devastated' About Ex's Death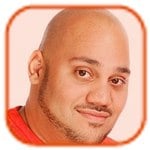 Posted by Andru Edwards Categories: Movies, Television, Obituaries
Katy Perry's ex-boyfriend Johnny Lewis has been found dead.
The 28-year-old actor - who dated Katy for 18 months until March 2007 - is believed to have killed his 81-year-old landlady Catherine Davis before leaping to his death from his home in Los Angeles yesterday. The upstairs of the building had been ransacked and a cat had also been killed.
"It's a terrible tragedy as far as we're concerned and we're digging into the bottom of it. He appeared to have died from some type of fall, either from the stairway, or from the balcony, or from one of the roofs. The best we're piecing together now is that it appears that some type of altercation occurred inside of the house resulting in the death of the woman. Then this individual ran outside, had an altercation with a couple of neighbors, ran back into the house and by the time we got here, he had fallen or had somehow died on the driveway," said Los Angeles Police Department Spokesman Andrew Smith.
Officers initially responded to a 911 call that a woman was heard screaming. No motive for the killing is yet known.
© Gear Live Media, LLC. 2007 – User-posted content, unless source is quoted, is licensed under a Creative Commons Public Domain License. Gear Live graphics, logos, designs, page headers, button icons, videos, articles, blogs, forums, scripts and other service names are the trademarks of Gear Live Inc.