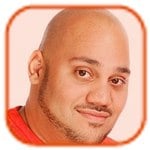 Posted by Andru Edwards Categories: Music, Hook-ups, Parties, Rumors
Katy Perry flirted with John Mayer at a barbecue bash on Monday.
The 28-year-old "Firework" singer - who split from the 35-year-old singer/songwriter for the second time in March - invited him to celebrate Memorial Day with her and several other friends at her new Hollywood Hills home, where they appeared to be back together. "They seem to be back together -- or back together-ish. They were very flirty and having a really good time together. They have good chemistry," a source said. Another eyewitness added, "They were definitely friendly."
Other guests at the party included Girls star Allison Williams and her boyfriend Ricky Van Veen, who were spotted on double dates with Katy and John in the past. Comedian Mindy Kaling, BJ Novak, 2 Broke Girls star Beth Behrs and Raising Hope actress Shannon Woodward also showed up to toast Katy's new home.
A source previously predicted that the on/off couple might reunite following their split in mid-March. "It's not over until it's over. You have to see how things play out," the insider added.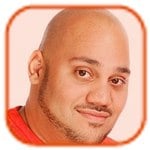 Posted by Andru Edwards Categories: Music, Break-ups, Rumors
Katy Perry has been releasing "anger" from her failed romance with John Mayer by going spinning.
The 28-year-old star has been hitting the gym hard to get over her recent split from the 35-year-old singer - whom she started dating last summer but the pair briefly split before reconciling in the autumn - and has also been spending an hour "soothing her brain" at Los Angeles' candlelit Soul Sanctuary spa.
"Katy believes the workouts have really helped her with releasing anger, stress and tension from the split and the sanctuary has been soothing her brain. A few years ago she would have released the energy by hitting the clubs and dancing the night away. But she's getting older now and wants to do things healthily," a source told The Sun.
As well as enduring the intense indoor cycling sessions, Katy has also been keeping in shape while she tours by riding her bicycle around the cities she is playing "in disguise" and surprising fans by giving away free tickets.
Click to continue reading Katy Perry Releases John Mayer "Anger" by Spinning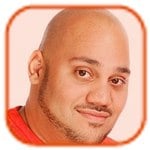 Posted by Andru Edwards Categories: Music, Break-ups, Rumors
Katy Perry has split from John Mayer for the third time.
The "Wide Awake" singer - who broke up with him after two weeks of dating last August and again briefly in October before reconciling - has reportedly called time on her relationship with the "Half of my Heart" singer, but friends predict it might not be permanent.
A source close to the couple confirmed they recently broke up again and told UsMagazine.com, "It's sad. It's not over until it's over. You have to see how things play out." Another insider hinted that Katy might reunite with him again, saying, "She's leaving the window open. They have both been so focused on work."
Katy was previously said to have told John to lose her number because he could not commit. But he appeared to change his ways and happily began attending events with the 28-year-old brunette beauty, including the Grammy Awards last month as well as at Barack Obama's second inauguration last November. They were also spotted on several dinner dates with Katy's parents in Los Angeles and in her native Santa Barbara, where they spent Christmas together.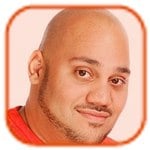 Posted by Andru Edwards Categories: Movies, Music, Divorce
Russell Brand has joked about his "sacred" marriage to Katy Perry - insisting 14 months is long enough to be married.
The 37-year-old funnyman made his return to radio on British station XFM on Monday night, joined by special guest Noel Gallagher along with regular presenters Matt Morgan and Trevor Lock, and was surprised to learn the former Oasis rocker knew the exact length of his matrimony to the "California Gurls" singer.
After being told his friends made a bet on how long his wedded bliss would last, which caused Noel to erupt with laughter, Russell exclaimed, "Don't cackle, I tried my hardest. How come you know exactly how long my marriage was. Was you timing it?" Noel responded, "For the record, in the sweepstake I came the closest."
Russell then continued to give humorous marital advice, making gags about his relationship with Katy, with whom he tied the knot in a traditional Hindu ceremony in India in October 2010 and filed for divorce from in December 2011. "Thanks, nice to know you're all behind me, very supportive, nice to know you're all supporting me. Let me tell you a thing about marriage. Marriage is a bond that can last up to 14 months. This is a sacred 14-month arrangement. Begins on an elephant. Ends in a newspaper," he joked.
Click to continue reading Russell Brand Jokes About "Sacred" Marriage to Katy Perry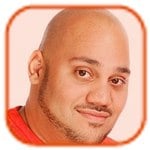 Posted by Andru Edwards Categories: Movies, Music, Divorce, Rumors
Katy Perry has signed a $3 million deal to write her autobiography.
The "Firework" hitmaker - who is currently dating John Mayer - is expected to discuss in detail her 14-month marriage to British comic Russell Brand in the tome, which will be called Part of Me because she wants to put out her side of the story before her former spouse releases the next installment of his My Booky Wook autobiographical series.
"Several publishers have been after Katy for a while. She decided to go ahead so fans don't have a one-sided story when Russell publishes another Booky Wook," a source told The Sun.
The news comes weeks after Russell - who has written two books about his life, My Booky Wook and Booky Wook 2: This Time It's Personal - confirmed he was discuss his relationship with the pop star in his third literary offering because he knows he can't ignore something that was such a huge part of his life.
Click to continue reading Katy Perry to Write Autobiography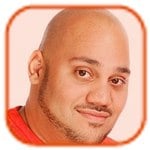 Posted by Andru Edwards Categories: Movies, Divorce, Weddings, Features
Russell Brand wants to get married again. The Arthur actor says he is open to tying the knot for a second time even though his first marriage, to Katy Perry, ended in divorce after just 14 months.
"I suppose [I will get married again], if I meet the right man or woman," he told E! News.
Before marrying Katy in October 2010, Russell, 37, says he was so obsessed with sleeping around, it took over his life: "I was once so devoted to 'sh**ging' I would forget to eat. I was like those people in China who die because they're so into their Xbox they stop having dinner. I focus on other things now, like meditation and yoga. I spend more time meditating than having sex. Isn't that good? It was unthinkable five years ago. I think the quality of the sh**ging has improved, though. Yoga gives you an understanding of chakras and energy and how to umbrella the G-spot."
While he has been linked to a string of women since his marriage ended, Katy, 28, is in a serious relationship with singer John Mayer.
Katy Perry is avoiding Rihanna.
The former best pals - who fell out last October because of the "Stay" singer's reconciliation with Chris Brown, who is still on probation for beating her in 2009 - are still not speaking to each other and Katy reportedly made a special request to be seated no where near the couple at the Grammy Awards in Los Angeles on Sunday.
A source told USMagazine.com, "They aren't tight anymore because Katy doesn't approve of Rihanna dating Chris Brown."
But friends close to Rihanna, 24, insist she has no problem with Katy, 28, but doesn't care what anyone thinks about her relationship because she is happy. "Rihanna doesn't have a problem with anyone and could give a f**k about what anybody thinks about her relationship. She was focused on her and Chris and enjoying her night," a source said.
Click to continue reading Katy Perry Avoiding Rihanna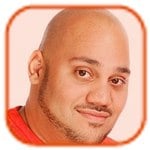 Posted by Andru Edwards Categories: Music, Dating
Katy Perry's parents are very "comfortable" with John Mayer.
The brunette beauty and her singer boyfriend were joined by her mother and father, Mary and Keith Hudson, for dinner at Mr. Chow in Beverly Hills after the Grammy Awards on February 10 and the quartet seemed to enjoy one another's company.
A source told HollywoodLife.com, "Katy couldn't have looked happier. She was just beaming with a huge smile on her face. Katy, John and her parents seemed to be celebrating the night. They were laughing a lot and looked really at ease and comfortable with each other. They all looked relaxed, especially Katy and John. They were holding hands and when they weren't, John had his arm around Katy. Before they left, John leaned into Katy and gave her a kiss on the forehead - it was cute. And they make a gorgeous looking couple. They really compliment each other."
Click to continue reading Katy Perry Double Dates with Her Parents
John Mayer wants to move in with Katy Perry. Although the 35-year-old lothario owns bachelor pads in Montana and Los Angeles' San Fernando Valley, he has scheduled meetings with estate agents so he and Katy, 28, can get their own place together.
"He always insisted he needed his own place to make music but clearly that's changed. Now he mostly hangs out at Katy's place in LA," a source told People.
While the duo were initially reluctant to go public with their relationship, they are now serious and want the work to know. "They've both acted very private about their relationship in the past but they seem comfortable about going public with their relationship now. They seem very happy," the insider added.
John is so serious about Katy he is even rumored to be planning to pop the question after just six months of dating. "John really likes the fact that Katy is so independent and not needy and clingy like the other girls he's dated. This is the first time John's felt so strongly about a girl. She's played her cards perfectly. They really do bring out the best in each other. It wouldn't surprise me at all if he proposed," a friend of the musician said.
Katy Perry and John Mayer are planning to move in together.
The "Firework" singer and the renowned womanizer - who have been dating for four months - want to take the next step in their relationship and have been house-hunting in Los Angeles and aim to find a place before Christmas.
"John and Katy have decided to give it a proper go and want to find a place in LA to share. But lots of people are willing them to fail. They row a bit and have quite a turbulent up-and-down relationship, despite it only being a few months old. Many of her friends are certain it will all end in tears. But that's brought them closer in a way. It's given them an 'us against the world' mentality," a source said.
Sources say the couple - who had a brief split in October before getting back together - are smitten with each other and like to spend every moment they can together.
Click to continue reading Katy Perry Moving in with John Mayer
© Gear Live Media, LLC. 2007 – User-posted content, unless source is quoted, is licensed under a Creative Commons Public Domain License. Gear Live graphics, logos, designs, page headers, button icons, videos, articles, blogs, forums, scripts and other service names are the trademarks of Gear Live Inc.