Kelly Osbourne has bronchitis.
The Fashion Police host was hospitalized two years ago with the lung infection and after she woke up yesterday coughing and spluttering she has been diagnosed by her doctor as suffering from the nasty illness.
"Woke up feeling sick so I went to the Doctor & I have bronchitis it sucks I cant stop coughing! I thought I just had allergies! (sic)" Kelly wrote on Twitter.
The 28-year-old star is no stranger to misdiagnosing herself. In 2011, she thought she had "just a cold" but it turned out to be a severe sinus infection and bronchitis, which led to her being put on an antibiotics in 2011. She tweeted at the time, "Making soup... I just went to the doctor and found out what I thought was just a cold is a sinus infection and bronchitis. The antibiotics im on are kicking my a** i feel like im walking around with weights on my ankles & wrists! I tried all natural i hate taking antibiotics but according to my DR [doctor] i almost gave myself pneumonia! i have really really bad bronchitis! (sic)"
Kelly Osbourne is returning to work.
The Fashion Police host is overjoyed that doctors have given her the all-clear to resume her daily routine, a week after she was discharged from Cedars-Sinai hospital in Los Angeles after suffering a seizure.
"#SoHappy I just got the al clear from my doctor to go back to work tomorrow!!!!! (sic)" she wrote on Twitter.
Kelly suffered the seizure during a recording of Fashion Police and underwent a series of tests - with doctors concerned she could be suffering from epilepsy - before being sent home with a "clean bill of health." Confirming her return home last week, her spokesperson said, "After a five-day hospital stay, Kelly Osbourne has returned home and has been given a clean bill of health by her doctor. Doctors ran numerous tests and determined that this was most likely a onetime episode of which there are no conclusive results."
Click to continue reading Kelly Osbourne Returning to Work
Kelly Osbourne may have epilepsy.
The Fashion Police host - who was rushed to Cedars Sinai hospital in Los Angeles after suffering a 30-second seizure on the set of the E! series on Thursday - has been warned by doctors that the dramatic health scare could be much more serious than they initially suspected.
A source told gossip website TMZ.com that Kelly's medical team are running tests and she will remain in hospital for at least a few more days while they try to determine what caused the sudden seizure. The insider said she is currently on anti-seizure medication and doctors are closely monitoring her as they believe the seizure was extremely serious.
The 28-year-old star took to her Twitter account on Friday to show her appreciation for all the "beautiful well wishes" she received following the frightening incident, which saw her rushed to hospital after she had a seizure while filming alongside Joan and Melissa Rivers.
Click to continue reading Kelly Osbourne Has Epilepsy?
Kelly Osbourne has been rushed to hospital after suffering a seizure.
The 28-year-old star was filming her E! Show Fashion Police with Joan and Melissa Rivers on Thursday when she had a seizure which lasted approximately 30 seconds and was then immediately taken to a Los Angeles hospital for treatment, according to Entertainment Tonight.
This is the latest health scare for Kelly after she recently sprained her ankle in a toilet. Kelly got her foot stuck in a rest room drain and opted to inflict a serious injury on herself rather than risk "eating the toilet" in the germ-filled public convenience. "Got my shoe stuck in a bathroom drain. I was faced w/ spraining my ankle or eating the toilet! Guess what I picked?" she wrote on Twitter. "I just could not bare the thought of my face landing in a public toilet! However I'm now questioning my decision due to the pain!!!!! (sic)" she added.
Kelly was also recently given an expensive bottle of champagne after rocks fell on her head at a hotel:
Click to continue reading Kelly Osbourne Rushed to Hospital After Seizure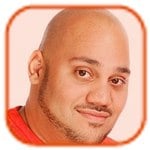 Posted by Andru Edwards Categories: Movies, Music, Television, Features
Kelly Osbourne is "so proud" of Adele and Robert Pattinson.
The Fashion Police host is friends with both stars and thinks they set a great example to the rest of the UK: "I know Adele from years back and I've hung out with Robert Pattinson in London since I was 19. It makes me so proud of my country that they're all doing so well. Rob was at the Soho House party in LA [after the Golden Globes], and the last time I saw him there, his friend was stealing the toilet roll. Everyone was so happy that Adele won Best Original Song [at the Golden Globes]. Adele is so well-loved. When she hit the red carpet, everyone's mouths dropped - her skin is glowing. I need to get her baby boy present."
Kelly enjoyed working at the Golden Globes in her capacity as a host on Fashion Police, but still managed to take time out to chat with her friends. "The best moment was after Miranda Kerr and Orlando Bloom wowed on the red carpet - they asked my boyfriend Matthew [Mosshart] for a lighter. I know Orlando, so we sat down and had a cigarette and a chat."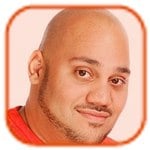 Posted by Andru Edwards Categories: Television, Engagements
Kelly Osbourne is secretly engaged. The Fashion Police star's boyfriend Matthew Mosshart popped the question a few weeks before Christmas and now the couple - who have been dating for around 18 months - are "really excited" about planning their nuptials.
"Kelly is the happiest she's ever been. Her career is going well, and she's in a healthy relationship with a wonderful guy," a friend told Us Weekly.
The wedding is set to take place in Kelly's native UK this summer.
Kelly and Matthew met at the nuptials of Kate Moss and Jamie Hince in July 2011 but didn't go public with their romance until five months later. Kelly recently spoke about her love for Matthew and said he made her realize what real love is: "I couldn't believe that he truly liked me because I never think people ever could. But I'm so happy. I don't think I've ever really known what love is like before."
Click to continue reading Kelly Osbourne Engaged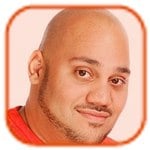 Posted by Andru Edwards Categories: Music, Television, Fashion Police, Style, Rivalries
Joan Rivers has blasted Lady Gaga.
The TV personality has responded to Gaga's claims that E! show Fashion Police - in which she and Kelly Osbourne co-star - "breeds negativity" and says the "Born This Way" singer is merely trying to get attention.
"Anyone that would wear a pastrami dress or sit in an egg should know about humor. She knows exactly what's she's doing. She's not selling. We haven't been talking about her until now. It's time to start laughing. We've been doing this for fifty years. Tell Lady Gaga to worry about the maggots in her brain from the meat dress! But I told Kelly that it's all good because it means Lady Gaga watches Fashion Police!" Joan told Page Six.
Click to continue reading Joan Rivers Blasts Lady Gaga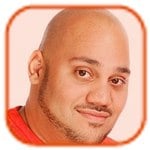 Posted by Andru Edwards Categories: Music, Television
Kelly Osbourne has blasted a "psycho" fan.
The Fashion Police presenter is being plagued by the woman who has dated one of her ex-boyfriends and has even sent Kelly disgusting drawings of herself engaged in sexual acts with her father Ozzy.
"I have #SingelWhiteFemale from spain I think U crossed the line when U f****d my X & R now drawing pics of U w*****g 2 my dad #MMURPsycho(sic)" Kelly wrote on her Twitter.
The 27-year-old star is yet to add to her tweet or reveal who the woman is.
Kelly split from her ex-fiance Luke Worrall in July 2010 after he cheated on her with transsexual model Elle Schneider. She is now in a relationship with Matthew Mosshart - the brother of The Kills musician Alison Mosshart - after the pair met at Kate Moss' wedding last year.
Click to continue reading Kelly Osbourne Blasts 'Psycho' Fan on Twitter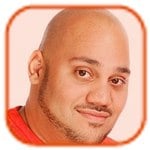 Posted by Andru Edwards Categories: Music, Television, Pregnancies, Clothing, Fashion Police, Style
Kelly Osbourne thinks that Lady Gaga is pregnant.
The outspoken Fashion Police star shared her observations on the "Born This Way" singer's noticeable weight gain and claimed Gaga - who is dating Vampire Diaries actor Taylor Kinney - has been hiding her stomach lately.
"I think she is pregnant because she has been covering up this part of her body recently and I have been noticing that a lot. And her style has changed and you can't bleach your hair blonde when you are pregnant," she said.
However, Kelly's comments came before Lady Gaga praised marijuana as she lit up on stage in Amsterdam.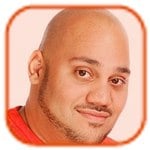 Posted by Andru Edwards Categories: Television, Child Stars, Features
Kelly Osbourne wouldn't want to be as pretty as Kim Kardashian or Kate Moss.
The Fashion Police host thinks there is too much pressure on beautiful women to maintain their looks and thinks it is important for everyone to stop comparing themselves to other people.
"Women are so unforgiving of themselves. We don't recognize our own beauty, because we're too busy comparing ourselves to other people. No, we are not all Gisele Bundchen or Beyonce Knowles but I can tell you even the most beautiful girls in the world have felt insecure. Just seeing the pressure my friends Kim Kardashian and Kate Moss are under makes me never want to be the prettiest in the room. There is no such thing as perfection. Try this; look in the mirror. Find one thing you like... think, 'Well, I've got this, and a lot of people don't.' You have to look at what you do have."
Click to continue reading Kelly Osbourne Is Glad She's Not Moss or Kardashian
© Gear Live Media, LLC. 2007 – User-posted content, unless source is quoted, is licensed under a Creative Commons Public Domain License. Gear Live graphics, logos, designs, page headers, button icons, videos, articles, blogs, forums, scripts and other service names are the trademarks of Gear Live Inc.