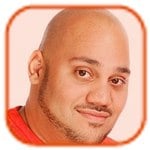 Posted by Andru Edwards Categories: Television, Rumors
Khloe Kardashian's ex-stepmother has branded her a liar.
Ellen Kardashian - who was married to The X Factor host's father Robert before his death from cancer in 2003 - claims the 28-year-old reality TV star, her brother Rob, 25, and her older sisters Kim, 32, and Kourtney, 33, weren't close to their father before his death and dismissed their accusations that she married him on his "deathbed."
"I was with Robert for almost five years total. I dated him for three years, and he proposed to me in 2001. We married two months prior to his passing in 2003 and planned a wedding -- we didn't just run right out and get married. In fact, I met with the girls just the week before to go over all our plans. We had a beautiful wedding with the girls and all of his family at our home. It's sad they choose to lie when they know their father was so happy on that wonderful day. I have nothing to hide. I have not belittled them or chastised them or said shameful things about them. If this was about money, I would have done this nine years ago, because I'm not the one who was left the insurance policy," she said.
Click to continue reading Khloe Kardashian's Former Stepmother Calls Her a Liar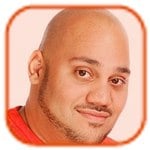 Posted by Andru Edwards Categories: Sports, Television, Pregnancies, Rumors
Khloe Kardashian has started fertility treatment.
The 27-year-old socialite - who has been married to basketball player Lamar Odom for over two years - reportedly visited the ART Reproductive Center in Beverly Hills on Monday to discuss her options.
According to TMZ, Khloe took her sister Kim along for support where she gave blood so that doctors can evaluate her hormone levels and figure out a suitable treatment programme. Khloe is thought to have been considering getting medical help since her sister Kourtney - who already has a two-year-old son Mason with her boyfriend Scott Disick - announced she is pregnant again and due this summer.
"She's thrilled for Kourtney, but she's really sensitive. And it's hard to see your sister get something you want so badly," a source said.
Click to continue reading Khloe Kardashian Starts Fertility Treatment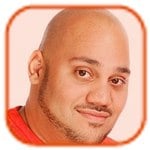 Posted by Andru Edwards Categories: Music, Television, Dating
Kanye West was overwhelmed when he first met Kim Kardashian's family.
The "Stronger" hitmaker was surprised by how "loud" his girlfriend's two sisters, two half-sisters, brother, mother and step-father were when he first hung out with her loved ones, and Kim's elder sibling Khloe Kardashian - who is married to basketball star Lamar Odom - has joked she found him hiding in the pantry.
"He said, 'I'm an only child; there's, like, so many of you.' I remember Lamar, at first it took him a minute to get used to us, but now Lamar loves it. With Kanye I was like, 'Why are you hiding in our pantry in my mom's kitchen?' And he's like, 'There's just so many of you guys, and you guys are all so loud and friendly and talk.' And I'm like, 'Get used to it buddy, because I like it.' It's just a lot at one time," she said.
Click to continue reading Kanye West Overwhelmed by Kardashian Family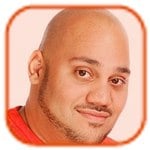 Posted by Andru Edwards Categories: Television, Celebrity Babies, Pregnancies
Scott Disick is nervous about raising a daughter. The 28-year-old entrepreneur and his pregnant girlfriend Kourtney Kardashian are expecting a girl later this year but Scott - who already has a two-year-old son Mason - with Kourtney is worried about having a daughter.
"I think he's nervous to have a little girl because guys know what they were like when they were younger and they don't want their daughters to go through that. I'm sure he's going to be a little protective - and I'm sure Mason will be protective too," Kourtney's sister Khloe told US Weekly.
Although Scott admits he will be more protective with his little girl, he insists he is going to try to be a relaxed dad: "I may be more protective [over her than Mason], but I don't want to be too protective. We'll see what happens."
Meanwhile, Kourtney's mother Kris Jenner says Mason doesn't have to worry about a new baby taking the attention away from him. "He doesn't know what's going to hit him in a couple of months! But when there's so many of us, Mason and his new little sister are about to have a lot of babysitters!" she explained.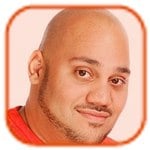 Posted by Andru Edwards Categories: Music, Television, Dating, Rumors
Khloe Kardashian "doesn't know" if sister Kim is dating Kanye West.
Kim is said to be enjoying a romance with the "Stronger" rapper, and while Khloe says Kanye is a close family friend, she has no idea if the rumors are true.
"Honestly, we've known Kanye forever. He's been a great family friend. I love Kanye. I don't know what happens with Kim. I love Kanye. I think they're cute together. I've said that, but, honey, I don't know. You got to get her on the show and ask. Why don't you get them both on the show ask them together? she told talk show host Ellen DeGeneres.
However, Khloe - who is married to basketball player Lamar Odom - says if Kim and Kanye are together, she thinks they'll make a great couple because they've got such a solid foundation: "I like Kanye. I think Kim and Kanye have known each other for a long time. I think that they're good friends and they're compatible. I think a friendship is where good relationships stem from."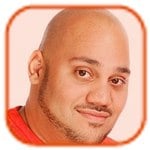 Posted by Andru Edwards Categories: Sports, Television
Khloe Kardashian's husband Lamar Odom has left the Dallas Mavericks.
The 32-year-old basketball player - who arrived from the Los Angeles Lakers in December - has come under fire from supporters for a number of poor performances this season, which insiders believe are down to the pressure of his celebrity lifestyle and being in front of the cameras on reality TV show Khloe and Lamar.
"When he wasn't playing well, it meant he looked bad. And when you have a show about your life, when you are off-court, you have to deal with the producers asking all those questions. He had a horrible summer, but ... he was more concerned about the cameras and how he looked," an NBA source told the New York Post.
"The Mavericks and I have mutually agreed that it's in the best interest of both parties for me to step away," Lamar - who took a leave of absence in February after his father fell ill - confirmed in a statement.
Click to continue reading Lamar Odom Leaves Dallas Mavericks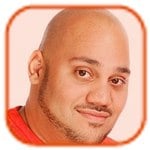 Posted by Andru Edwards Categories: Sports, Television
Khloe Kardashian thinks it is important to "make time" for her husband.
The reality TV star - who married basketball player Lamar Odom in 2009 after just 30 days of dating - believes it is easy for couples to drift apart if they don't make effort to keep the union fresh.
"Without two people trying, there is no marriage. With our busy schedules we have to make time for each other. Once you forget to do the little things, it's easy to grow apart."
Khloe is often questioned as to why she and Lamar have not had children yet, and though she admits she felt pressured by the constant speculation, she is in no rush to start a family: "At first it put pressure on me. Now I'm letting nature take its course. I'm more flattered by the interest than anything else."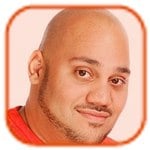 Posted by Andru Edwards Categories: Sports, Television, Weddings
Khloe Kardashian is "obsessed" with her husband.
The reality TV star has been wed to basketball hunk Lamar Odom for two and a half years, and during that time they have become closer than ever and appreciate each other for their respective personality traits.
"I say it like I'm kidding, but we're both obsessed with each other. I'm a very goofy person and although he's shy, when he's with me, he's really playful. He's my best friend," she said.
Khloe, 27, and Lamar married in 2009 after a whirlwind month long romance, and while they have proved their detractors wrong with their strong relationship, she can understand why people doubted them at first, as both she and Lamar admit it was a crazy thing to do: "I understood why everyone doubted us - we got married after 30 days of knowing each other. When we look back, we're like, 'Oh my gosh, that was crazy!' But we never would have got married if we'd felt that way."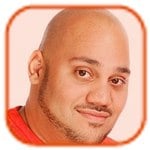 Posted by Andru Edwards Categories: Television, Rumors
Khloe Kardashian has been praised by PETA after quitting the group.
The socialite announced yesterday she was resigning from the animal rights organization - which is formally known as People for the Ethical Treatment of Animals - after they voiced their support for a woman who flour-bombed her sister Kim, but their parting will remain amicable after the group admitted they understood her decision and wish her well.
"We appreciate that Khloé will remain on the animals' side by not wearing fur--that's what counts. If one of our volunteers is responsible, it doesn't alter the fact that no animal deserves to be electrocuted, shot or poisoned for a bit of fur clothing. Khloé is just defending her sister, and we know she has a good heart, so we wish her well. We just wish she also had more influence on her sister," a spokesperson for PETA told E! News.
Though PETA denied responsibility for the attack on Kim, they said they will support the assailant - who has been described as a "militant" member of the organization - if charges are brought.
Click to continue reading Khloe Kardashian's Quit Decision Backed by PETA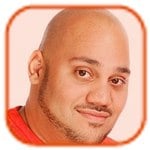 Posted by Andru Edwards Categories: Television, Divorce, Red Carpet, Photos
Kim Kardashian has been flour-bombed on the red carpet.
The 31-year-old reality star was promoting her new fragrance True Refection at The London Hotel in West Hollywood on Thursday night when an unidentified woman pelted her with white powder.
Dressed in a black blazer, leather trousers and an electric blue blouse, Kim's hair and entire back were covered by what firefighters later found to be cooking powder. According to TMZ.com, security guards took her to a private room where she brushed herself down before choosing to return to the event.
"That probably is the craziest, unexpected, weird thing that ever happened to me. Like I said to my makeup artist, I wanted more powder and that's a whole lot of translucent powder right there," Kim told E! News.
But little sister Khloe, 27, does not find the incident quite so funny. "I wish I was with my sister tonight. I bet you that woman wouldn't have dared tried a thing ...," she wrote on her Twitter.
Click to continue reading Kim Kardashian Flour-Bombed on Red Carpet
© Gear Live Media, LLC. 2007 – User-posted content, unless source is quoted, is licensed under a Creative Commons Public Domain License. Gear Live graphics, logos, designs, page headers, button icons, videos, articles, blogs, forums, scripts and other service names are the trademarks of Gear Live Inc.