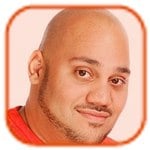 Posted by Andru Edwards Categories: Music, Television, Weddings, Rumors
Kim Kardashian and Kanye West are planning to get married at the Palace of Versailles.
The couple - who have six-month-old daughter North together - have their sights set on having a spectacular ceremony at the royal chateau, which is located southwest of Paris, and money is no object to Kim and Kanye.
"Kanye has never been married and wants a big [wedding]. They are not working with a budget," a source told Us Weekly.
When Kim was 19 she married music producer Damon Thomas in 2000 but they split in 2003 when he filed for divorce. The sexy star then tied the knot with her second husband, basketball player Kris Humphries, in a $10 million wedding in August 2011, but filed for divorce just 72 days later.
Kanye is taking responsibility for planning the big day, which he wants to be the "biggest show on earth," and Kim is happy to let her fiance take control.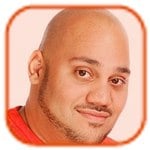 Posted by Andru Edwards Categories: Music, Television
Kanye West has hired Andy Warhol's cousin to paint Kim Kardashian.
The 36-year-old rapper, who recently boasted his fiancee is "the most beautiful woman of all time," has commissioned Monica Warhol, who is related to the late legendary pop artist, to create a one-off portrait of the brunette beauty.
Monica told the New York Post's Page Six she is very excited about the project and despite never getting the chance to meet Andy, who passed away in 1987 when she was 10, she believes he would have been very impressed by Kim: "She's an icon. She's famous for nothing. Andy would have loved her. Kim is beautiful. She's so manufactured. She looks like a human Barbie."
Arizona-based Monica has previously painted portraits of rapper Flo Rida that appear in the music video for his song, "How I Feel," and also painted a likeness of Lenny Kravitz, after meeting him in the Church Boutique in Los Angeles.
Click to continue reading Kanye West Hires Andy Warhol's Cousin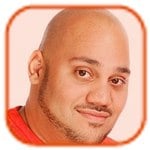 Posted by Andru Edwards Categories: Music, Television, Celebrity Babies, Rants
Kim Kardashian has hit back at suggestions she doesn't spend enough time with her daughter.
The reality TV star, who is currently accompanying her fiance Kanye West around the U.S. on his Yeezus tour, lashed out at one critic on Twitter and insisted their five-month-old little girl, North, is with her 24/7.
The brunette beauty was furious after one of her 18.8 million followers apparently questioned her bond with North in response to a tweet she posted on Saturday that read, "We took our baby girl swimming today for the 1st time, she loved it so much! #BestDayEver," and failed to include a photograph of the event.
Click to continue reading Kim Kardashian Hits Back at Critics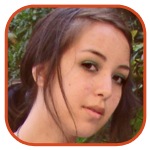 Posted by Robin Paulson Categories: Music, Television, Rumors
Kanye West's music video for "Bound 2" might be garnering a lot of attention from fans all over (including James Franco and Seth Rogen, who loved it so much that they parodied it), but rumor has it that West's future mother-in-law Kris Jenner is not one of those fans.
Despite the positive buzz praising Kim Kardashian's post-pregnancy body - which is ostentatiously showcased in the music video - the reality star's momager isn't impressed by the video's popularity. "Kris went ballistic, telling her daughter this is worse than the 2007 leaked sex tape that Kim made with her ex-boyfriend Ray J, because that was meant to stay private, while this was meant to go public," a source revealed. "She started crying, saying how ashamed she was to see her daughter being 'forced into something so degrading.' She's saying that Kim's destroyed all of her credibility."
Click to continue reading Kris Jenner Furious Over "Bound 2" Video
Read More
| Daily Mail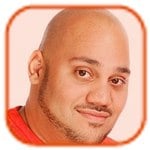 Posted by Andru Edwards Categories: Music, Television, Celebrity Babies
Kanye West says his daughter North is the same as Prince George.
The "Heartless" rapper claims his five-month old child should be considered royalty and an equal to the young prince, the first born of Prince William and his wife Duchess Catherine. "My daughter is in a position of a level of royalty like the prince and princess in London," Kanye said in an interview on Power 105's Breakfast show.
Click to continue reading Kanye West Compares North to Prince George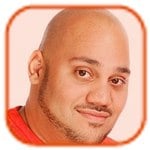 Posted by Andru Edwards Categories: Music, Television, Rumors
Kanye West has reportedly banned Kim Kardashian from undergoing cosmetic surgery.
The "Stronger" hitmaker - whose mother Donda tragically died from surgery complications after a breast reduction and liposuction in 2007 - is having a clause written into their pre-nuptial agreement stating she will have to pay a reported $500,000 if she has any work done and he is said to have warned her their wedding is off if she goes under the knife before their big day after discovering an email from a surgeon about secret plans for surgery.
"Kim met with her surgeon to discuss having a nose job and liposuction on her thighs and tummy before their wedding next summer. She was planning to do it in March when Kanye would be working in Paris. She hoped by the time he returned to Los Angeles she would have healed and Kanye would never know. He flipped and said if she went ahead with the procedures then the wedding was off," a source said.
Click to continue reading Kanye West Bans Kim from Plastic Surgery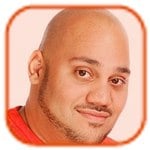 Posted by Andru Edwards Categories: Television, Clothing, Style, Charity
Kim Kardashian is selling her clothes on eBay to help the victims of Typhoon Haiyan.
The Keeping up with the Kardashians star has put a selection of items on the auction site in order to raise money for the non-profit organization International Medical Corps to help victims of the devastating cyclone, which has killed more than 4,000 people in the Philippines this month.
However, instead of donating the entire proceeds, she's only giving 10 per cent of the sales to the charity.
The 33-year-old beauty - who has a reported net worth of $65 million - took to her Twitter page yesterday to share the link to her personal website. "Hi guys, this is a very special auction because a portion of the proceeds of my eBay auction are going to International Medical Corps, a nonprofit organization that provides critical health services on remote islands where families are struggling to access medical care and basic resources like food, clean drinking water and vital medications. The proceeds will go directly to the communities they're serving in the Philippines and will help typhoon survivors get access to medical care and ultimately save lives. My prayers and thoughts are with those affected by the typhoon. Check out my eBay auction here and support those who need our help in the Philippines. Xo. [sic]," she wrote.
Click to continue reading Kim Kardashian Auctions Clothes for Charity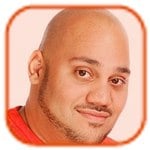 Posted by Andru Edwards Categories: Music, Television, Rants
Jon Hamm doesn't understand the appeal of Miley Cyrus or One Direction.
The Mad Men actor, who was the subject of backlash last year when he questioned the popularity of reality TV star Kim Kardashian, admits he isn't up to speed with pop culture phenomenons such as the "Wrecking Ball" hitmaker and concedes he often sounds like a grumpy old man:
"I got s**t on for saying I don't agree with the fact that the Kim Kardashians and Paris Hilton of the world are worthy of attention and people were saying, 'How dare you!' I thought, 'Wow, really? That's a terrible thing to say?' It's ridiculous. I'm getting older, I'm slowly morphing into that guy who stands on his lawn and shakes his fist and shouts, 'Get off my lawn!' All I can is that I don't get Miley Cyrus, I don't get Katy Perry, I don't get One Direction ... I don't get why that's a thing."
Click to continue reading Jon Hamm Doesn't "Get" Miley Cyrus or One Direction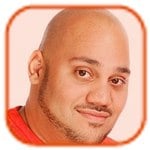 Posted by Andru Edwards Categories: Music, Television, Features
Kanye West has been giving advice to students at Harvard.
The "Yeezus" rapper made his debut as a guest speaker at the prestigious Harvard School of Design yesterday, before his concert in Boston, and he explained why he's being doing two-hour interviews with the likes of Oprah Winfrey recently.
According to The Hollywood Reporter, he said, "The reason why I turn up so much in interviews is because I've tasted what it means to create and to be able to impact and affect in a positive way, and I know there is more creativity to happen. I know there are traditionalists that hold back the good thoughts and there are people [in] offices that stop the creative people and are intimidated by actual good ideas. And I believe, like, utopia is actually possible. But we're led by the least noble, the least dignified, the least tasteful, the dumbest and the most political. In no way am I a politician; I'm usually at my best politically incorrect and very direct. I really appreciate you guys' willingness to hone your craft and not be lazy."
Click to continue reading Kanye Speaks at Harvard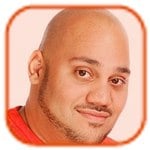 Posted by Andru Edwards Categories: Music, Television, Weddings
Kris Jenner hopes Kim Kardashian and Kanye West will marry next year.
The couple - who have five-month-old daughter North together - got engaged last month after the rapper proposed at the AT&T Park baseball stadium in San Francisco in front of her family. Kim's mother Kris is very excited about the nuptials but has no idea when they will happen, although she is hoping for a 2014 ceremony.
In an interview with Entertainment Tonight correspondent Cheryl Woodcock Kris was asked if she knew when the wedding will take place, to which she replied, "As soon as I know, I'm going to let you know. Hopefully, probably, next year." Kris also revealed Kim is yet to pick her bridal gown when quizzed by Cheryl, only answering, "Not yet."
Click to continue reading Kris Jenner Is Hoping for 2014 Wedding for Kim and Kanye
© Gear Live Media, LLC. 2007 – User-posted content, unless source is quoted, is licensed under a Creative Commons Public Domain License. Gear Live graphics, logos, designs, page headers, button icons, videos, articles, blogs, forums, scripts and other service names are the trademarks of Gear Live Inc.