Elton John is worried about Lady Gaa's health. The "Rocket Man" singer, 65, said he is concerned about the 26-year-old singer and her tiny frame.
"I look at Gaga and I think, 'How does she do it?'" he told The Guardian.
He also admitted that her parents are anxious about whether she is taking correct care of herself while traveling the world: "I talk to her mum and dad about it. They worry."
Click to continue reading Elton John: I'm Worried About Lady Gaga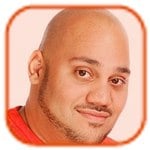 Posted by Andru Edwards Categories: Movies, Music, Television, Features
Jennifer Lopez has been named the world's most powerful celebrity.
The 42-year-old star has knocked Lady Gaga off the top spot of Forbes magazine's annual Celebrity 100 list - at which she was placed number 50 last year - thanks to her high public profile and endeavors in music, movies, as a judge on American Idol and other endorsement deals, with her income over the last 12 months reaching a staggering $52 million.
The Celebrity 100 - which placed TV talk show host Oprah Winfrey second and Justin Bieber third - is based on income over a 12 month period and fame, as defined by a media presence across all platforms, as well as social media power as determined by prolificness on Facebook and Twitter.
Jennifer's fame was boosted by her 23,000 press mentions, including appearing on 46 major magazine covers, topping People's 2011 Most Beautiful list and being named as a Glamour Woman of the Year.
Click to continue reading Jennifer Lopez Named Most Powerful Celebrity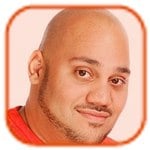 Posted by Andru Edwards Categories: Music, Style
Gossip singer Beth Ditto thinks Lady Gaga is important to "five year olds." The musician is a fan of the pop superstar but she doesn't think her songs can ever have as much of an impact on her adult fans as they do on children because it's completely new to the younger generation:
"I think her music is for five year olds. Like when I was five, for me it was Madonna, Cyndi Lauper and Michael Jackson. Those people were iconic. I'm 31 so that was like 26 years ago. I think that for the five year old watching MTV right now Lady Gaga is going to be an iconic person. In 20 years, the people who are here and talking to journalists will be like, 'Oh Lady Gaga changed my life, Nicki Minaj changed my life.' They'll be saying who influenced them and it will be Lady Gaga, Nicki Minaj, artists like that. I don't think it's as relevant when a 31-year-old is saying the same things."
Beth believes it is harder for artists, including Gaga, to reach and inspire older music fans because they have been influenced by so many different types of music already.
Click to continue reading Beth Ditto: Lady Gaga is For Kids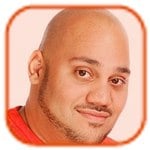 Posted by Andru Edwards Categories: Music, Dating, Hook-ups
Lady Gaga likes to be dominated in bed.
The "Bad Romance" hitmaker - who split with boyfriend Taylor Kinney before embarking on her current Born This Way Ball world tour - revealed she loves being told what to do in the bedroom but only started enjoying sex in the last few years.
"In the bedroom now, I really like being told what to do. Everybody thinks I'm this sexually-charged pop music maniac - which I am - but I don't think I enjoyed sex until I was much older," she told The Sun.
Gaga, 26, also confessed she is still looking for love but is wary after being emotionally scarred by some past relationships:
Click to continue reading Lady Gaga Likes to be Dominated in Bed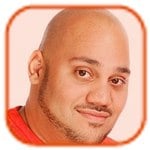 Posted by Andru Edwards Categories: Music, Television, Break-ups, Rumors
Lady Gaga has reportedly split from Taylor Kinney.
The 26-year-old singer - who has been dating the Vampire Diaries actor since meeting on the set of her "You and I" music video last year - is reportedly taking a break from the hunk because she doesn't have time for a relationship during her 110-date Born This Way Ball world tour.
"They are now on a break. She will be touring nonstop until next year and has found she can't have relationship at the same time. There's just no room for anything else. Her work is all-consuming," a source told US Weekly.
Although Gaga appeared smitten with Taylor, friends say the relationship wasn't destined to last.
Click to continue reading Lady Gaga Splits from Boyfriend?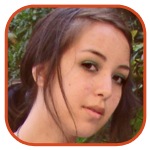 Posted by Robin Paulson Categories: Music, Weddings, Celebrity Babies, Pregnancies
While she's usually tight-lipped about whom she's dating at the moment, pop star Lady Gaga recently revealed in an interview with Oprah that she wants a big family.
"Yes, I want kids, I want a soccer team and I want a husband... Yeah, I do. Well, you know, I'm being superfluous. I don't want to have one kid. I want to have a few... I want to experience that, [but] not yet," she told Oprah on her new show, Oprah's Next Chapter.
Click to continue reading Lady Gaga Desires Domestic Life
Read More
| Daily Mail

Lady Gaga worries she may die as a "martyr for fame" like Princess Diana. The "Born This Way" singer is writing a track about the late British royal - who died aged 36 in a car accident in Paris in 1997 - and fears she may end up losing her life in a similar fashion.
"Gaga has always been absolutely fixated on Diana and sees herself as a 21st-century incarnation of her. She knows she is almost as recognizable as Diana and is hounded by photographers and fans on the same level. Gaga has had dreams about dying the same way as her and has genuine fears that her fame could literally kill her, either in a chase or at the hands of crazies," a source said.
Gaga's earlier single, "Paparazzi," was also about the perils of celebrity and was also written with the tragic figure of Diana in mind. The pop superstar has said, "Diana was the most iconic martyr of fame. She died because of it."
In 2009, Gaga performed 'Paparazzi' at the MTV Video Music Awards, with her appearance culminating in her staging a fake death, with her covered in fake blood and hanging from the ceiling.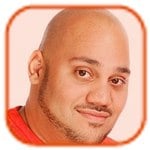 Posted by Andru Edwards Categories: Music, Television
Lady Gaga thinks she is a "gypsy" at heart. The Marry The Night hitmaker - who is yet to purchase her own home - admitted she is still "homeless" because she thinks it would be a "waste of money" to splash out on a property when she spends most of her time on tour.
"I'm a gypsy, you know. I can't plan my life out like that so much. Then I think well, gosh what a waste of money to buy a place and I'm on the road. Even though it might not seem like a big deal because I'm a pop singer or whatever it still hurts to hand over that much. It's a lot of money."
Click to continue reading Lady Gaga: I'm a Gypsy
What does Lady Gaga claim to do when she can't get to the bathroom in time? She pees in her "dressing room trash can."
The Born This Way star takes so much time getting into her elaborate stage outfits she says it isn't always practical for her to go down the corridor to use the toilet.
"I do quite often pee in the dressing room, in the trash can. It would have been an interesting photo today because I had a big pink bow on, and I was over the trash can. The bathroom is down the hall, and I was naked. It was just me, my bow and my nakedness. Me and my dustbin have a very important relationship."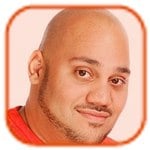 Posted by Andru Edwards Categories: Music, Style
Fashion-happy pop singer Lady Gaga is "emotionally thin."
The "Judas" hitmaker - who is renowned for her eccentric dress sense - believes she holds her feelings close to her under a layer of skin, but is not "vulnerable" as that implies she does nothing but cry. "I learned that to be a great artist, you must be emotionally very thin. Your tears and anger and your happiness must be just under the surface of your first layer of skin. I like to say 'emotionally thin' because it's much more dramatic. Vulnerable to me implies only tears," she said when asked what she has learned about herself recently.
The 25-year-old singer, however, admits that it is a challenge to fight against public perception of her and reveals she is "an act."
"The challenge is that what others view as artifice-my wigs, my makeup, my clothes, my love for show business and theatre-to me, these are the paint in my palette. These things are not artifice. These things are my reality. But they create a boundary between me and the public that I have to fight through. People wonder, 'Is she for real? Is it all an act?' But my question is, 'Since when did the act become a bad thing?' Show business has always been about the act. Hasn't it?"
© Gear Live Media, LLC. 2007 – User-posted content, unless source is quoted, is licensed under a Creative Commons Public Domain License. Gear Live graphics, logos, designs, page headers, button icons, videos, articles, blogs, forums, scripts and other service names are the trademarks of Gear Live Inc.