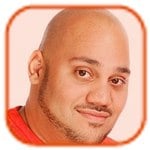 Posted by Andru Edwards Categories: Television, Legal Issues, Rants, Rumors
Scott Disick is suing Mercedes-Benz.
The Keeping up with the Kardashians star has filed a lawsuit against the auto company, alleging it sold him a "virtually useless" 2012 Mercedes-Benz SLS AMG because the vehicle is constantly breaking down.
In legal documents, obtained by gossip website TMZ.com, the 30-year-old failed restaurateur said that the car, which costs $190,000 new, is unreliable and has spent more time in a repair shop in Los Angeles than on the road. Scott is accusing Mercedes-Benz of failing to make the car roadworthy after numerous attempts and is seeking a full refund plus expenses.
News of the lawsuit comes after a difficult few months for Scott, whose father, Jeffrey Disick, died in early January, less than three months after his mother, Bonnie, passed away from cirrhosis of the liver. "[Scott is] very, very sad. The whole family is trying to comfort him. Everyone's upset. To lose both parents so close together, it doesn't seem fair," a source close to the star said.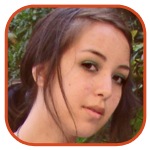 Posted by Robin Paulson Categories: Music, Television, Legal Issues
While he may be fighting with his Kim Kardashian as to whether or not their daughter North will appear on reality TV, Kanye West at least won't have to worry about facing assault charges anymore.
The Los Angeles District Attorney has decided not to go forward with prosecuting the "New Slaves" rapper over an alleged assault that occurred earlier in the month. Criminal defense attorney Troy Slaten - who is not involved in Kanye's case - speculated that this outcome could happen due to the fact that the alleged victim failed to show up for a follow-up interview with authorities: "If they don't have a cooperative victim, the case is harder to prosecute. If you have no victim, it would most likely get dismissed."
The alleged incident happened in Beverly Hills on January 13th, where Kanye reportedly responded (with his fists!) to a young man who was spewing racial slurs at the paparazzi and Kim Kardashian when she arrived to meet her fiance.
Read More
| E! News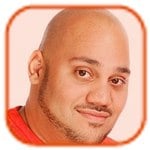 Posted by Andru Edwards Categories: Television, Legal Issues, Rivalries
Kim Kardashian has branded her former stepmother a "slippery snake."
The Keeping Up with the Kardashians star, her siblings and mother Kris Jenner have filed a lawsuit against Ellen Pearson - the former wife of her late father Robert Kardashian - claiming she sold personal property, including family photos, to a publication in January 2013 and in her deposition, Kim admitted she "disliked" her.
When asked her opinion of Ellen - who married Robert six weeks before he died in 2003 - Kim said, "She is a slippery snake... I dislike her. I think that she -- I don't agree with her decisions as of late. And I didn't agree with her decisions when she wouldn't give us back property or ever since she married my father, I haven't agreed with her decisions. I feel like there was an agenda there -- but I don't think about Ellen. I don't spend my time worrying about her, because I try to be a positive person. Everyone is pushed to a limit, and no matter how positive you are, you can look at someone and say, wow, they are a slippery snake, they make awful decisions that are hurtful."
Click to continue reading Kim Kardashian Slams Former Stepmother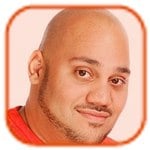 Posted by Andru Edwards Categories: Music, Drugs, Legal Issues
Toxicology reports show Justin Bieber had marijuana and prescription medication in his system when he was arrested in Miami.
The "Confident" star was charged with driving under the influence (DUI), driving with an expired license and resisting arrest in Florida last Thursday after taking part in a drag race. He also confessed to officers he had smoked cannabis and ingested medication given to him by his mother, Pattie Mallette, which was confirmed by the analysis of his urine test, which showed positive for THC, the active part of the marijuana plant, and Alprazolam, a key ingredient in anti-anxiety medication Xanax. The test showed negative for cocaine, opiates, methamphetamine and other drugs.
It has already been established that at the time of his arrest, Justin's blood alcohol level was within the legal limit to drive in Florida.
Click to continue reading Justin Bieber Tests Positive for Marijuana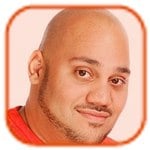 Posted by Andru Edwards Categories: Music, Legal Issues
Chris Brown has rejected a plea deal in his Washington D.C. assault case.
The "Fine China" hitmaker, who was arrested, along with his bodyguard, in the city in October after allegedly breaking a man's nose and making a homophobic slur when the unidentified male and a friend attempted to insert themselves in a photographed the star was taking with two females, and his lawyer Mark Geragos appeared in court on Wednesday in connection with the case, where the prosecutor revealed the singer had turned down their offer to reduce the charge to simple assault.
Law enforcement sources told gossip website TMZ.com that Chris and his lawyer are eager to see video footage that police officers claim to have obtained after combing the area looking for surveillance video capturing the incident before cutting a deal. Chris is currently facing a charge of misdemeanor assault, which carries a more severe penalty.
Click to continue reading Chris Brown Rejects Plea Deal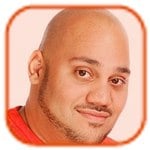 Posted by Andru Edwards Categories: Television, Legal Issues
Kylie Jenner got a speeding ticket over the weekend.
The 16-year-old reality TV star was pulled over by a police officer in Malibu on Saturday and slapped with a fine after she was caught allegedly driving too fast in her $125,000 Mercedes-Benz SUV. The brunette beauty passed her driving test on August 12 last year, two days after her 16th birthday, and was given the luxury vehicle as a gift from her now-separated parents Bruce and Kris Jenner.
Click to continue reading Kylie Jenner Caught Speeding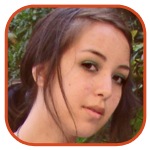 Posted by Robin Paulson Categories: Music, Break-ups, Legal Issues, Features, Rumors
A new book on Lady Gaga's early days is ruffling her ex's feathers.
Gaga's longtime friend Brendan Jay Sullivan penned Rivington Was Ours, a book detailing her time on New York's Lower East Side before she made it big. Lady Gaga's ex Luc Carl believes that he has been painted as a villain in the memoir, threatening to sue Sullivan and his publisher, HarperCollins.
Sullivan, a DJ, claims in the book that Carl - a heavy-metal drummer and radio personality - was "inattentive and possessive" boyfriend who controlled many aspects of Gaga's life and career. At one point, Gaga told Sullivan that Carl had told her, "I hope you fail," which likely just fueled the Mother Monster in her efforts.
Last year when questioned about his relationship with Gaga, Carl said, "I was f - - king miserable, and it wasn't her fault." Perhaps he's suing so that he can publish his own side of the story?
Read More
| Page Six via The Huffington Post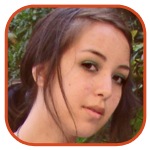 Posted by Robin Paulson Categories: Movies, Music, Television, Dating, Hook-ups, Clothing, Style, Legal Issues, Rivalries, Photos, Paparazzi Photos, Rumors
+ She may be one of the most famous and successful former SNL cast members these days, but Kristen Wiig still appreciates her privacy and expects fans to respect it, too. Even if you're a star from The Real Housewives of New York, Wiig will apparently still ask you to not put your fan photo with her on a social networking site.
+ What do Taylor Swift, Jessica Biel, Jamie King, Jessica Alba, Kendall Jenner, and Kylie Jenner all have in common? Their love of holiday onesies, naturally.
+ Has Keri Russell moved on from her husband of 7 years, Shane Deary? Sources who spotted Russell with her Americans co-star Matthew Rhys in New York City recently say that the pair looked to be more than just friends.
+ Beck is tied up in a heated lawsuit over a $11,000 security deposit on a Malibu location he rented from German Inglorious Basterds star Til Schweiger.
Click to continue reading Celeb Chatter: Stars in X-Mas Onesies, New Couples, Beck's Landlord Troubles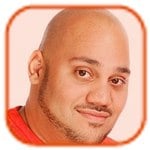 Posted by Andru Edwards Categories: Television, Drugs, Legal Issues
Brooke Mueller is set to appear in court in Los Angeles today in relation to "inconsistencies" about her drug treatment.
The 36-year-old socialite, who lost custody of her and Charlie Sheen's four-year-old twins, Max and Bob, in May after she was placed under an involuntary psychiatric hold in hospital before she agreed to return to rehab, was due to get her sons back before the end of the year but the plans are now on ice because officials have received new information suggesting she didn't tell them the whole truth about her treatment.
"Information has been given to the Department of Children and Family Services regarding Brooke's treatment that contradicts what she had told social workers. Naturally, the information has to be fully investigated given that Brooke has been to rehab more than 20 times and there are two minor children involved," a source said.
The boys are currently being cared for by Brooke's brother, Scott Mueller, but were previously being looked after by Charlie's other ex-wife Denise Richards. The new information will be formally submitted to the judge overseeing the case on Thursday and the source revealed if it substantiated as true, it would be "absolutely shocking."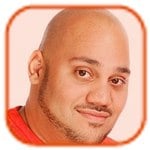 Posted by Andru Edwards Categories: Movies, Television, Legal Issues, Rants, Rumors
Charlie Sheen is reportedly planning to cut Denise Richards' child support payments.
The Anger Management star is said to be furious with his ex-wife for preventing him from seeing their daughters Sam, nine, and Lola, eight, over the Christmas holidays, so is threatening to take her to court to establish official visitation rights on specific holidays. And according to TMZ, Charlie also wants the judge to examine their current financial agreement , which was arranged privately and sees him pay Denise - who also has a two-year-old adopted daughter Eloise - $55,000 a month, as well as allowing her to live in a $9 million home he bought so he could be close to his daughters.
While Charlie - who has until now maintained an amicable relationship with Denise - was said to be enraged when the 42-year-old actress told him he wasn't welcome on their family holiday, it has now been claimed he is actually spending the holidays with his new girlfriend, Brett Rossi. "Charlie decided several weeks ago to take Brett to Europe for Christmas. Brett told Charlie if he went with ex-wife on her family Christmas vacation, she would break-up with him. Brett is so excited to be spending Christmas with Charlie in Europe, and is loving the lifestyle of private jets, fancy dinners and designer clothes. The trip will include five-star hotels, in over the top suites. Needless to say, this is a big departure from previous Christmas' Brett has experienced," a source said.
Click to continue reading Charlie Sheen to Cut Denise Richards' Child Support
© Gear Live Media, LLC. 2007 – User-posted content, unless source is quoted, is licensed under a Creative Commons Public Domain License. Gear Live graphics, logos, designs, page headers, button icons, videos, articles, blogs, forums, scripts and other service names are the trademarks of Gear Live Inc.