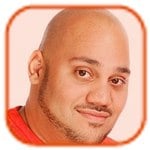 Posted by Andru Edwards Categories: Television, Legal Issues
Oprah Winfrey is being sued by a nuclear physicist.
Charles D. Goodman, an 86-year-old scientist, has filed a lawsuit in San Miguel County District Court against the media mogul, arguing that a plot of land she purchased near Telluride, south-west Colorado, denies people access to public trails. Oprah, 60, bought the 66 acres of land in Mountain Village - which was originally owned by the U.S Forest Service - for $10.85 million in March this year.
Since then, Mr. Goodman argues that Oprah's company have ignored the Forest Service's clause that public access must be included in all trades of the land and access to the trails is no longer available to Goodman and his family and other residents, access they have enjoyed for almost 30 years.
"I don't care if Oprah is a neighbour, but if she is going to cut off access to trails, I don't find that acceptable," Goodman told The Denver Post newspaper.
Click to continue reading Oprah Winfrey Sued by Nuclear Physicist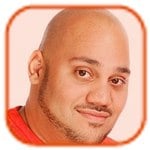 Posted by Andru Edwards Categories: Music, Legal Issues
Jay Z is no longer seeking extortion charges over his old recordings.
Producer Chauncey Magan was detained last month after the "99 Problems" hitmaker's label Roc Nation accused him of stealing master tapes in 2002 and demanding $110,000 for their return, but as the rapper doesn't want to pursue charges, Los Angeles police are no longer investigating the case. However, according to TMZ, LAPD officers will hold on to the recordings until a civil judge tells them otherwise.
Mahan - who was interning at Roc Nation when the recordings were made - previously claimed he had been asked by the record label to keep track of the music because the 44-year-old star was just "a stupid kid smoking blunts" at the time, and was reckless with his intellectual property. The producer also insisted he repeatedly told Roc Nation he had the masters - which include "I Just Wanna Love U (Give It 2 Me)" and "Holla" - over the last decade and only requested the money when he could no longer afford to pay the storage fee.
He claims he only asked for the cash as compensation for keeping the recordings for 12 years in Northridge, California.
Click to continue reading Jay Z Extortion Case Dropped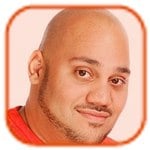 Posted by Andru Edwards Categories: Movies, Legal Issues, Rants
Alec Baldwin was arrested this morning.
The 56-year-old actor was handcuffed and taken away in a police car after he was caught riding his push bike the wrong way down Fifth Avenue in New York City, before going "ballistic" at the two arresting female officers.
The 30 Rock star was asked to provide identification following his arrest but after he failed to do so, he was taken into custody at 13th Precinct and given two summons, one for traffic violation and a second for disorderly conduct, according to the MailOnline. Alec was released from custody shortly afterwards and returned to his apartment in New York to be greeted by a flock of photographers and reporters.
The star had a disgruntled expression on his face as he made his way inside his home, before taking to his Twitter account to share his version of the event: "Officer Moreno arrested me and handcuffed me for going the wrong way on Fifth Ave."
Click to continue reading Alec Baldwin Arrested in New York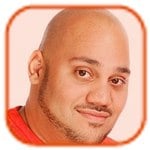 Posted by Andru Edwards Categories: Movies, Rumors
Ellen Page has called the sexual abuse allegations against X-Men director Bryan Singer "super disturbing."
The actress, who stars in X-Men: Days of Future Past, has spoken out about Bryan's ordeal, after two men accused him of abuse when they were teenagers.
According to the Hollywood Reporter, the star called the claims "super, super disturbing" and said, "I guess the truth will come out in the way that it does, but it's hard to hear about someone being in that situation, someone you like working with." But whatever happens in the case, she said, "I do think that there's a systematic issue of people in places of power manipulating and abusing young people."
Bryan, 48, was hit with a second sexual abuse lawsuit this month after a man accused him of allegedly abusing him at a London hotel with Broadway producer Gary Goddard when he was just 17.
Click to continue reading Ellen Page: Bryan Singer Claims Are Disturbing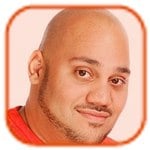 Posted by Andru Edwards Categories: Music, Legal Issues
Chris Brown has been sentenced to 131 days in prison.
The 24-year-old singer has been forced to spend just over four months behind bars after he admitted in a Los Angeles court yesterday that he violated his probation by getting into a fight in Washington D.C. last year.
The judge, James R. Brandlin, originally sentenced the "Loyal" hitmaker to 365 days in custody, but gave him credit for the 234 days he has already spent in rehab and jail. However, it is unclear how long he will actually serve as he could get out earlier due to over-crowding in the prison.
The judge also ordered Chris, who has recently been diagnosed with Bipolar disorder, to attend therapy sessions with a shrink twice a week and undergo random drug testing three times a week, according to TMZ.com.
Click to continue reading Chris Brown Sentenced to 131 Days in Prison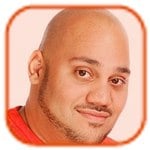 Posted by Andru Edwards Categories: Movies, Television, Legal Issues
Emma Roberts is "scared" about appearing in court after she was recently stopped by a police officer while driving.
The Wild Child star has a court case looming after she was pulled over in Los Angeles and ticketed for talking on a mobile phone and driving without a license. However, the 23-year-old actress insists she was wrongly accused by the officer and she was actually chomping on a bagel, rather than nattering on her phone.
"I'm eating my bagel and driving and this cop on a motorcycle is driving and I see him and I smile because he's looking at me, and before you know it the lights are flashing and I'm like, 'Who are they pulling over?' Then I realise it's me. He [the officer] goes, 'I just saw you talking on your phone.' I'm like, 'No, no, no, I was eating a bagel. My phone's in my purse.' But he was like, 'I've heard a lot of stories but eating on the bagel ... I've never heard that one,'" she recalled when appearing on Jimmy Kimmel Live.
Click to continue reading Emma Roberts "Scared" About Court Appearance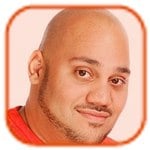 Posted by Andru Edwards Categories: Movies, Legal Issues, Rumors
Bryan Singer has been hit with a second sexual abuse lawsuit.
The X-Men: Days of Future Past director has now been accused by a British man of allegedly abusing him at a London hotel with Broadway producer Gary Goddard when he was just 17. The unnamed man's lawyer, Jeff Herman, announced during a Los Angeles press conference yesterday that his client, now in his 20s, had decided to take legal action after reading Michael F. Egan's similar claims last month.
The 31 year old recently alleged he had been made to perform sex acts on the filmmaker at the age of 15 during a Californian house party after being plied with drugs and alcohol. Holding up a picture of his unidentified client posing with Bryan and Gary at the 2006 premiere of Superman Returns in London's Leicester Square, Jeff - who also represents Michael - said, "He did this to support Mike, he realized he wasn't the only one this happened to."
Click to continue reading Bryan Singer Hit with Second Sexual Abuse Lawsuit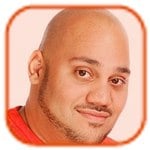 Posted by Andru Edwards Categories: Television, Child Stars, Legal Issues
Ariel Winter's guardianship case has been resolved.
The Modern Family actress - who plays Alex Dunphy in the series - will remain in the care of her older sister Shanelle Grey, who took on temporary custody of the 16-year-old star in 2012 after she claimed her mother, Chrisoula Workman, was physically and mentally abusing her.
At a hearing yesterday, Chrisoula agreed Ariel could continue living with her sister - if she watched a video montage of family photographs in court. The young actress and other members of her family - including Chrisoula and Shanelle - sobbed as the video played, and then Superior Court Judge Daniel Murphy signed off on the custody agreement.
The judge advised it would be up to Ariel to decide if and when she would visit her mother, but he would keep jurisdiction over her care until she turns 18, and her father Glenn workman will remain in control of her finances.
Click to continue reading Ariel Winter Guardianship Case Resolved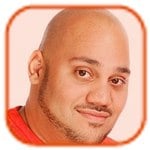 Posted by Andru Edwards Categories: Music, Legal Issues, Rumors
Justin Bieber was detained for several hours at LAX airport in Los Angeles yesterday.
The Canadian pop star was held by customs and immigration staff upon his return to the country after visiting Japan, but officials insist his detainment was "routine" following his legal troubles, such as an arrest for Driving Under the Influence (DUI) in January.
"It was a routine secondary set of questioning that Justin has to go through now every time he comes back in the country because he's a foreign national. It's standard, especially after he has had other legal issues in the US in the past," a source said.
Justin's detainment comes a week after the White House responded to a petition seeking to deport the "Confident" star back to his native Canada. "Sorry to disappoint, but we won't be commenting on this one. We'll leave it to others to comment on Mr. Bieber's case, but we're glad you care about immigration issues. Because our current system is broken. Too many employers game the system by hiring undocumented workers, and 11 million people are living in the shadows," the White House said in a statement.
Click to continue reading Justin Bieber Detained at LAX Airport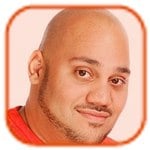 Posted by Andru Edwards Categories: Movies, Legal Issues, Rumors
Bryan Singer has been accused of sexually abusing a 15-year-old boy.
The X-Men: Days of Future Past director has been named in a lawsuit which was filed in Hawaii yesterday which claims he first preyed on Michael F. Egan, now 31, at a Californian house party in the late 1990s, where under-age youngsters were allegedly plied with drugs and alcohol and "taken advantage of."
"Defendant Singer told plaintiff how 'this group' controls Hollywood. Singer masturbated plaintiff and then performed oral sex upon him. Defendant Singer solicited plaintiff to perform oral sex upon him, which plaintiff resisted... Singer flagrantly disregarded plaintiff's unwillingness to submit, and forced plaintiff's head underwater to make plaintiff perform oral sex upon him. When plaintiff pulled his head out of the water in order to breathe, defendant Singer demanded that he continue which plaintiff refused. Defendant Singer then forced plaintiff to continue performing oral sex upon him outside of the pool, and subsequently forcibly sodomized plaintiff," the suit reads.
Click to continue reading Bryan Singer Accused of Abuse
© Gear Live Media, LLC. 2007 – User-posted content, unless source is quoted, is licensed under a Creative Commons Public Domain License. Gear Live graphics, logos, designs, page headers, button icons, videos, articles, blogs, forums, scripts and other service names are the trademarks of Gear Live Inc.