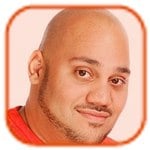 Posted by Andru Edwards Categories: Music, Legal Issues
Snoop Lion has "no issues" with gay marriage. The rapper spoke in favor of equality as the US Supreme Court debates California's ban on same-sex weddings, adding people should be free to do "as they please."
"People can do what they want and as they please ... Satisfy yourself accordingly. I have no issues with nobody, I live for me and I live my life doing what I do, so you should have the right to do whatever you want to do," he told The Huffington Post.
The 41-year-old musician - who embraced Rastafarianism and changed is name from Snoop Dogg last year - is one of a number of celebrities opposing the ban and hoping for it to be overturned. Seth MacFarlane wrote to his Twitter followers on Tuesday, "Supreme Court, stop acting like cowards. Now IS the time for a broad ruling to make the leap into the 20th century. --Sincerely, the 21st."
Snoop also spoke of his new culture, revealing he was "never nervous" about his time in Jamaica: "I'm never nervous. Always ready. Stay ready so I don't have to get ready. 'Nervous' has never been one of my traits. I like to be prepared and go do what I have to do. I love meeting pressure with performance."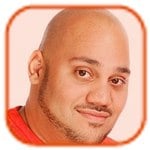 Posted by Andru Edwards Categories: Music, Child Stars, Legal Issues
Michael Jackson's family has demanded that paternity evidence relating to his children be dropped from a lawsuit.
The late singer's mother Katherine Jackson - who acts as a co-legal guardian for his children Prince Michael, 17, Paris, 15 and Blanket, 10, - has filed a motion asking the judge presiding over the court case to exclude any evidence relating to their paternity.
According to legal documents, obtained by gossip website TMZ.com, Katherine claims that the jury does not need to know anything about her grandchildren's biological parentage. Budding actor and TV presenter Prince Michael and his sister Paris are believed to be the children of their father's ex-wife Debbie Rowe, while Blanket is said to have been born via a surrogate mother.
The family is suing AEG Live - who sponsored Michael's This Is It tour - for the alleged negligent hiring and supervision of Dr. Conrad Murray, who was convicted of involuntary manslaughter for his role in Michael's death.
Lindsay Lohan is going to rehab for 90 days.
The 26-year-old actress - who arrived to court in Del Aire, in Los Angeles County 48 minutes late today - plead "no contest" after striking a last minute deal with prosecutors in relation to charges for lying to police about driving her Porsche when she hit a cement truck on the Pacific Coast Highway last June while still on probation for stealing a necklace.
The Liz & Dick star was also sentenced to 30 days of community service and 18 months of psychotherapy, two months of which she has already completed. The troubled starlet will be allowed to complete her community service in New York after her stint in rehab and her lawyer Mark Heller will appear in court on May 2 to give a progress report.
The judge advised the actress - who was showered with glitter by a fan before entering the court - "don't drive" and warned her that this was her last chance to escape jail. He said if she violates her probation again, "we are going to be done with it,"before adding, "This is it."
Click to continue reading Lindsay Lohan Accepts Rehab Deal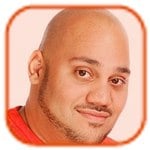 Posted by Andru Edwards Categories: Music, Sports, Legal Issues, Rivalries
Chris Brown and Drake are being sued over their New York City nightclub brawl.
The duo escaped charges following a fight at W.i.P. Nightclub in June 2012, which left a number of people injured including Eva Longoria's former husband Tony Parker and after he filed a civil suit against the club seeking damages after suffering a corneal laceration, W.i.P's owners filed documents insisting all damages should come from Drake and Chris.
Click to continue reading Chris Brown and Drake Sued Over Club Brawl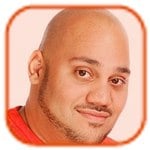 Posted by Andru Edwards Categories: Music, Legal Issues
Conrad Murray will plead the Fifth at Michael Jackson's wrongful death lawsuit trial.
Although the shamed doctor has been called to take the stand at Michael's mother Katherine's civil case against AEG Live - which accuses the company of being responsible for negligently hiring Conrad to care for Michael - he will not answer questions because the responses could affect his appeal, according to TMZ.
The medic has already served a year and a half in prison after being found guilty of involuntary manslaughter following Michael's death, but his lawyer Valerie Wass is set to file documents arguing she is appealing his conviction and whatever he says in Katherine's lawsuit could be used against him.
Michael's son, Prince Michael, is expected to give evidence on conversations he had with his father about the concert promoter. "Prince absolutely plans on testifying," a source previously said.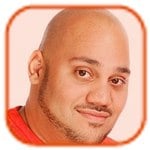 Posted by Andru Edwards Categories: Television, Divorce, Legal Issues, Rumors
Kim Kardashian and Kris Humphries faked their televised marriage proposal.
The former couple - who have been fighting about how to legally end their 72-day marriage since October 2011 - re-shot scenes of the 28-year-old basketball player popping the question to the reality TV star because she didn't like how she looked during his original proposal, according to a deposition given by Russell Jay, who is producer on Keeping Up With The Kardashians, ahead of their divorce trial.
According to a transcript of the deposition - obtained by Life & Style magazine - Kim was "completely surprise"' by Kris' first proposal and asked for the scene to be filmed again because "she didn't like how her face looked in the first take."
Russell also claimed that a scene where Kim confessed to her mother, Kris Jenner, that she was having trouble in her marriage was actually shot after she filed for divorce, and that another scene which saw the then-couple argue after Kris had a hotel party with girls while Kim was supposed to be out of town was also "faked" and that she was actually present the entire time.
Click to continue reading Kris Humphries Faked Marriage Proposal
Stephen Baldwin is set to agree a deal over an alleged unpaid $350,000 tax bill.
The 46-year-old actor is accused of failing to pay income tax in Rockland County, 15 miles northwest of Manhattan, for the years 2008, 2009 and 2010 but his attorney Russell Yankwitt says he will avoid prison and get up to five years to pay back the money owed, according to Fox News.
He added that under the deal, Stephen will plead guilty this month to a tax felony and if he manages to pay the money back in one year, his record will be wiped clean.
Stephen's arrest for tax evasion in December came six months after a court rejected the born-again Christian's claim that he and a friend missed out on a lucrative contract with oil company BP thanks to Kevin Costner and his business partner in oil cleanup, Patrick Smith.
Click to continue reading Stephen Baldwin to Avoid Prison in Tax Case
Russell Brand is being sued for $185,000 in damages by a pedestrian. The comedian - who was first sued for $25,000 by Victor Sneed last year - has now been hit by an even bigger legal claim as the alleged victim claims he needs greater financial compensation after being mowed down by a car last October, which he says Russell was driving.
Victor alleges his mammoth medical bill needs to be paid for injuries to his left hand, left arm, left hip, neck and left wrist. He claims he's already spent $45,000 in medical expenses and will need yet another $140,000 for future surgeries.
However, Russell has strongly denied the claims and refuses to cough up the cash, believing Victor's "own negligence" was to blame for the accident. A court document reads, "Under the provisions of the California Code of Civil Procedure, [Russell Brand] denies both generally and specially each, every and all of the allegations contained in the Complaint, and denies that plaintiff [Victor Sneed] sustained damages in the sum alleged, or in any other sum or at all. Plaintiff is barred from any recovery on the basis that the plaintiff's own negligence was the sole and proximate cause of the accident and injuries he sustained."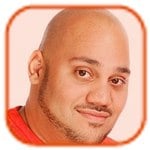 Posted by Andru Edwards Categories: Movies, Legal Issues, Rumors
Lindsay Lohan is refusing to accept a plea deal which includes rehab or jail.
The 26-year-old actress has been offered 45 days in jail or 60 in rehab by prosecutors after being charged with lying to police about a car accident in California last summer but she has rejected both as she doesn't want any type of confinement.
"The Los Angeles City Attorney is requiring either jail time or rehab for Lindsay as part of any plea deal in her lying to cops case. She would have to go to rehab for at least 60 days, and the jail time would be at least 45 days. Lindsay refuses to accept any deal that has any type of confinement as part of the deal. Someone with her criminal history is lucky to be offered such a great deal, but she just doesn't seem to understand that. Barring any last shred of common sense on Lindsay's part, this case is going to trial," a source said.
Click to continue reading Lindsay Lohan Refuses Plea Deal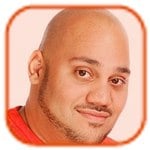 Posted by Andru Edwards Categories: Movies, Television, Legal Issues
Alyson Hannigan's alleged stalker isn't fighting her application for a restraining order.
The How I Met Your Mother actress obtained a temporary order against John Hobbs in February after he was accused of sending her harassing messages online and threatening to kill her and a hearing about extending the order was scheduled to take place today.
Hobbs - whom Alyson says was recently discharged from a mental hospital and is mentally unstable - is said to have already agreed to stay at least 100 yards from her and her family for the next three years, TMZ reports.
The flame-haired star previously claimed Hobbs has repeatedly threatened her and her husband Alexis Denisof as well as their two young daughters, Satyana, three, and nine-month-old Keeva. Alyson petitioned the courts after receiving a "barrage of threatening messages" and feeling "severe fear for my safety and the safety of my family."
Click to continue reading Alyson Hannigan's Stalker Agrees to Restraint Demands
© Gear Live Media, LLC. 2007 – User-posted content, unless source is quoted, is licensed under a Creative Commons Public Domain License. Gear Live graphics, logos, designs, page headers, button icons, videos, articles, blogs, forums, scripts and other service names are the trademarks of Gear Live Inc.