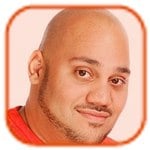 Posted by Andru Edwards Categories: Music, Clothing, Style
Rita Ora reportedly collapsed on the set of a photo shoot in Miami earlier today.
The "R.I.P" singer was carried out of her make-up trailer during the beginning of shoot at Soho Beach House Hotel in the Florida resort at about 2:30pm.
A source told Gossip Extra that the ambulance had its lights flashing and the 22-year-old singer was put onto a stretcher and taken to Mount Sinai Medical Center in Miami Beach.
The blonde star has spent the weekend in the sun-kissed town modeling for Madonna and daughter Lourdes' junior clothing line, Material Girl. Just hours before being rushed to hospital she had been tweeting her excitement about being included in MTV's Top Stars of 2013 list and also wished her brother Don Ora a happy 16th birthday. "@madonna @materialgirl #materialgirlmiami. Let's have this Miami..... let the fun begin...." she wrote on Twitter. Although it is not known if she posted the message after passing out.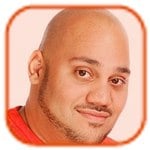 Posted by Andru Edwards Categories: Music, Features
Madonna was raped at the start of her career.
The pop legend has opened up about her traumatic ordeal for the first time in nearly two decades, revealing she was sexually abused by a stranger at knifepoint shortly after arriving in New York City from Rochester, Michigan, to pursue her dreams of stardom. Writing in the November issue of Harper's Bazaar magazine, the 55-year-old singer recalled, "New York wasn't everything I thought it would be. It did not welcome me with open arms. The first year, I was held up at gunpoint. Raped on the roof of a building I was dragged up to with a knife in my back. I had my apartment broken into three times. I don't know why; I had nothing of value after they took my radio the first time."
The "Like a Prayer" singer was determined to survive in the Big Apple in spite of her terrible experiences and was all the more "hell-bent" on making a name for herself, even if it meant doing jobs she didn't like. "Arriving in New York wasn't anything I prepared for. Trying to be a professional dancer, paying my rent by posing nude for art classes, staring at people staring at me naked. Daring them to think of me as anything but a form they were trying to capture with their pencils and charcoal. I was defiant. Hell-bent on surviving. On making it. But it was hard and it was lonely, and I had to dare myself every day to keep going," she explained.
Click to continue reading Madonna Reveals Rape Ordeal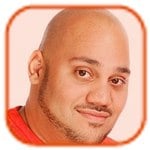 Posted by Andru Edwards Categories: Television, Dating, Child Stars, Clothing, Style, Rumors
Lourdes Leon is reportedly dating 'Homeland' star Timothée Chalamet.
The 16-year-old fashion designer - the eldest daughter of Madonna - met Timothée at the LaGuardia High School of Music and Art and Performing Arts in New York City where they are both studying and they have now made their relationship romantic.
"It's common knowledge at the school that the pair are dating," a source said.
Lourdes - whose father is Madonna's ex-boyfriend Carlos Leon - is due to graduate from the prestigious school next year, while Timothée leaves this year. The school was the inspiration behind the 1980 musical film Fame. Timothée is best known for playing the son of Vice President Walden on Homeland although he has also appeared in TV series Royal Pains.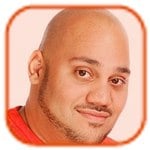 Posted by Andru Edwards Categories: Music, Rivalries, Features
Rihanna claims she is jealous of Beyonce's good looks.
The "Diamonds" singer has admitted that the 31-year-old "Diva" singer, who is married to her "genius" mentor Jay-Z, makes her feel insecure.
When asked what she thought of Beyonce, the 24-year-old popstar told Bravo's Andy Cohen during a Facebook Live interview last Thursday, "Gorgeous. A stab to my self esteem."
Later, she admitted that despite being a huge fan of Madonna as well and wanting to collaborate with her on a song, she is quite happy being herself: "At this point I am so good with being Rihanna. I love her. Like I'm cool, I'm okay."
The "Rude Boy" singer claimed that in 30 years time she just wants to be happy with her figure. "I want to be skinny. I want to be fierce. I hope my t*ts are still sitting up. Nothing else will matter at that point."
Click to continue reading Beyonce Makes Rihanna Insecure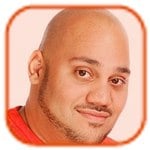 Posted by Andru Edwards Categories: Music, Child Stars, Clothing, Style, Rumors
Madonna's eldest daughter Lourdes is planning to fund her own university education.
The independent 16-year-old student - who helps run a successful fashion line Material Girl with her famous mother - is said to want to pay her own fees to attend performing arts school Bard College close to New York in a bid to escape the spotlight and her mother's strict rules.
"Lourdes can't wait to leave home and get to university. She's already planned it all. She's also fed up being in the spotlight. That's why she didn't go on stage during Madonna's tour," a source told The Sun.
Madonna previously said she worries about being an "irresponsible parent" and revealed her daughter planned to leave home in the near future: "My children are my first priority and because they are older I can't take them with me on the road everywhere. I really feel I would be an irresponsible parent if I didn't stop my tour and spend time with them. My daughter is going to be leaving home soon."
Click to continue reading Madonna's Daughter Eager to Flee Spotlight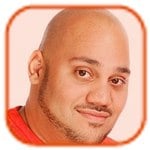 Posted by Andru Edwards Categories: Music, Rumors
Madonna reportedly takes an entourage of 200 people on tour.
The 53-year-old singer's demands for her current MDNA run of shows - which began in May and ends in December - are said to include being accompanied by 30 bodyguards, personal chefs, an acupuncturist, a yoga instructor and an on-site dry cleaner.
Additionally, the "Celebration" hitmaker also requests 20 international phone lines backstage and insists on only vegan snacks. Madonna is particular about the look of her dressing room, which must be draped in a particular fabric and filled with white and pale pink roses and lillies, with the stems on each flower trimmed to exactly six inches. After her shows, the singer likes her hotel rooms to be a home-away-from home and has her own furniture shipped into the suites.
"Madonna requires all furniture be removed from the rooms and replaced with her own pieces that she has shipped in," a source said.
Click to continue reading Madonna Has an Entourage of 200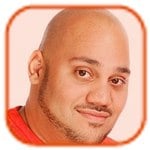 Posted by Andru Edwards Categories: Music, Legal Issues
Madonna's alleged stalker has had his case reinstated just three months after it was dismissed.
Robert Linhart - who was first arrested in September 2010 after police found him outside the "Girl Gone Wild" singer's New York apartment with a pocket knife in a bag and an ice pick in a truck - wrote on his Twitter page he will be returning to court on June 19.
"Welcome to my nightmare. Judge Wittner reverses her dismissal decision. Trial set for june 19 2012. My Lawyer Kevin Kitson quits on the spot(sic)" he wrote.
Robert was also found with signs in the back of his truck confessing his love for Madonna, but he claims in an extended Twitter rant the New York police broke the law: "When the 4 rogue NYPD cops destroyed the signs on my car, they broke the law and violated my constitutional right of free speach. XXX Four cowardly rogue NYPD officers beat a handcuffed 59 yo man. He's arrested for nothing except speaking his mind. It all will come to light(sic)"
Click to continue reading Madonna's Stalker Back in Court?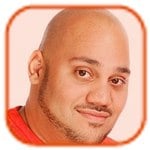 Posted by Andru Edwards Categories: Music, Features
Madonna wishes she could be President of the United States.
The pop superstar believes she would do a great job if she was able to take control of the country and her main goal would be to stop the country wasting money on "weapons of mass destruction."
"You can't really change much in one day. I think I would like to be president for a longer time. I wouldn't spend as much money for weapons of mass destruction but instead for education and art," she said when asked what she would do if she was President of the United States for one day.
Although she has achieved worldwide success, Madonna's ambition and drive has not diminished over the years. The 53-year-old singer attributes her success to her thirst for reinvention and never taking anything for granted: "It's harder to stay famous than become famous. I don't think there's a rule for that (staying successful). You have to really love what you're doing. You have to feed your soul with ideas and you're not allowed to stop growing as a human. That's what helps to create art. When it comes to my work I don't take anything for granted."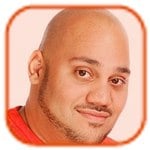 Posted by Andru Edwards Categories: Music
Madonna wants to kiss Britney Spears on stage again.The "Girl Gone Wild" hitmaker - who locked lips with the blonde singer on stage at the MTV Video Music Awards in 2003 - took to social networking site Twitter to ask if she would be interested in recreating the iconic moment again.
"@britneyspears please come on stage and kiss me again. I miss you!!(sic)" she wrote.
"@MadonnaMDNAday Tempting...(sic)" Britney responded, to which Madonna answered, "Are you gonna make me work for this?"
Britney was not the only pop star Madonna enjoyed a twitter interaction with. She also asked Katy Perry if she would come and see her when she tours her new album MDNA: "I wanna see you in the front row somewhere this year. okay?(sic)"
(FYI - You can also follow VIP Breakdown on Twitter.)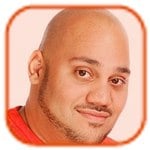 Posted by Andru Edwards Categories: Movies, Music, Television, Rants
Piers Morgan has branded Kate Moss a "vile little creature."
The 46-year-old journalist - who now fronts CNN's Piers Morgan Tonight - says he hates Kate, 38, and the supermodel despises him in equal measure.
"She doesn't like me, I don't like her. Kate Moss is utterly horrific. If people actually knew what she was like they would never, ever be interested in her again. She's just a real, spoilt little madam from Croydon. There's nothing wrong with Croydon - I was brought up near Croydon. But she's just a vile little creature."
Moving on to the topic of Madonna, Piers - who has banned the "Hung Up" singer from his chat show - took aim at her toned physique: "Those arms are just terrifying. It's like watching Conan the Barbarian. She's looking even more barbaric than ever at the moment, utterly grotesque. When I got the CNN job I banned her from the show, permanently. She responded by saying she'd never heard of me, but we both know she's lying."
But he insists he doesn't hate all of Hollywood and even has kind words to spare for actresses Gwyneth Paltrow and Cameron Diaz:
Click to continue reading Piers Morgan: Kate Moss is Vile
© Gear Live Media, LLC. 2007 – User-posted content, unless source is quoted, is licensed under a Creative Commons Public Domain License. Gear Live graphics, logos, designs, page headers, button icons, videos, articles, blogs, forums, scripts and other service names are the trademarks of Gear Live Inc.