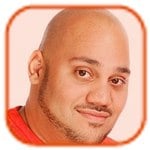 Posted by Andru Edwards Categories: Music, Dating, Engagements, Rumors
Madonna's boyfriend Brahim Zaibat has reportedly proposed to her.
The 53-year-old singer - who has been dating the 24-year-old French dancer since 2010 - is still considering her response, and although the twice-married star has previously said she would rather get "hit by a train" than marry again, she is giving it serious thought.
"Brahim asked Madonna to marry him at a Kabbalah Center a few weeks ago, but Madonna hasn't given him an answer yet. She doesn't want to rush into anything. She is very happy with Brahim, although her friends are not sure she is ready for marriage again. That said, Madonna has a real fear of being on her own. It's a major issue for her, and she loves having a man in her life who is young and makes her feel young," a source told the Mail.
Madonna has previously said she would love to be "swept off her feet" again: "Every girl wants to be swept off her feet by a knight in shining armor. Even if we are sophisticated, intelligent, evolved human beings, we like to think in the back of our minds that Mr. Right is going to sweep us off our feet and take us into the sunset, and we're going to live happily ever after."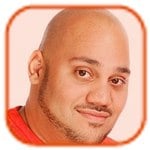 Posted by Andru Edwards Categories: Music, Legal Issues
Madonna's alleged stalker claims he won't stop pursuing her until he meets the singer.
Retired fire-fighter Robert Linhart, who has been arrested twice since Saturday, was arraigned in court yesterday on charges of criminal mischief, graffiti and being in possession of a homemade 7.5 inch ice pick, after writing messages to the pop superstar on the pavement outside her apartment in Upper West Side, New York City.
The messages read "Meet me please," "Tell me yes or no," and "If it's yes, my dream will come true. If it's no, I will go."
According to court documents, he reportedly told officers after his arrest on Tuesday, "I can be here. This is police brutality. I have a right to do this. I am not doing anything wrong. I keep running into Madonna. I saw her in 1992 and I'd actually like to meet her in person. I won't stop until I actually meet Madonna. I'm going to go right back there and do it again."
This followed his earlier arrest on Saturday, where he played loud music out of his car and was charged with resisting arrest, disorderly conduct and criminal possession of a weapon.
Click to continue reading Madonna Stalker Won't Stop
Just as Christina Aguilera assures fans that there is no feud between her and Lady Gaga, pop star Katy Perry stirs up a ruckus on her Twitter page regarding the eccentric singer's latest music video, "Alejandro."
Shortly after the video's release today, Perry wrote, "Using blasphemy as entertainment is as cheap as a comedian telling a fart joke." The remark shouldn't come too surprisingly, as Perry (like Gaga) comes from a religious background (she got her career started singing gospel music); however, keep in mind that the statement is mouthed by the same person whose claim to fame was singing about a lesbian kiss.
The video, directed by Madonna favorite Steven Klein, is a whirlwind of Catholic images: latex nun outfit, swallowed rosary beads, and a crucifix-emblazoned raincoat getup. An obvious homage to the queen of pop, the fact that Gaga's video is either loved or hated seems to ring an air of accomplishment for the singer.
Will Perry's comment be enough to spark Gaga to defend her latest video?
(FYI - You can also follow VIP Breakdown on Twitter.)
Read More
| Katy Perry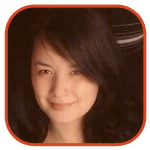 Posted by Veronica Santiago Categories: Music, Television, Clothing, Style, Videos
We already know the cast of Glee will be performing songs from Madonna, but what do the actresses actually look like dressed as Madonna?
To promote the upcoming "The Power of Madonna" episode, the ladies of Glee - with help from Matthew Morrison - channeled the iconic singer through the ages. The spread will be included in TV Guide Magazine's issue hitting the stands on April 15.
You can see view behind-the-scenes footage from their photo shoot after the jump. You can also preview the Madonna songs - including "4 Minutes," "Open Your Heart" and "Express Yourself" - that will be featured on April 20.
Click to continue reading Glee Cast Members in Madonna-Inspired Photo Shoot
Read More
| TV Guide Magazine

Teaming with her daughter Lourdes, 13, Madonna has created the lMaterial Girl clothing line. The clothing is meant to be an "affordable juniors' clothing line" which will be available at Macy's in the fall for the school shopping rush.
Jeans, shoes, gloves, jewelry and accessories will be featured in the line. In an Associated Press interview, Madonna explained the motivation behind the new project: "Lola [Lourdes] has been bothering me for ages about designing clothes…The last two tours I have done, she has been working in the wardrobe department. On this last tour she dressed all of the dancers."
The pop superstar said it's not difficult at all to work with her daughter, saying, "I respect her taste and I rarely disagree with her."
Read More
| Yahoo! News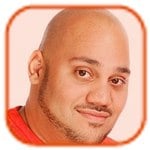 Posted by Andru Edwards Categories: Movies, Music, Charity
Madonna, Beyonce Knowles and Tom Cruise joined George Clooney in yesterday's telethon to raise funds for victims of the Haiti earthquake.
The telethon - broadcast from Los Angeles, New York and London - saw more than 140 stars come together to perform and raise funds to aid relief in the Caribbean state, which has been struck by two huge earthquakes in the last two weeks, leaving hundreds of thousands dead.
"This is a tragedy that reaches across all borders, all boundaries. It demands our attention, our help and our compassion. The Haitian people need help. They need to know that they are not alone. They need to see that we still care," George said.
While Madonna, Bruce Springsteen, Bono, Coldplay, Rihanna, Sting, Stevie Wonder and Sheryl Crow all performed, addresses were made from ex-US president Bill Clinton, Leonardo DiCaprio, Brad Pitt, Nicole Kidman and Samuel L. Jackson. Manning the telephones were some of the biggest stars in Hollywood, including director Steven Spielberg and actors Tom Cruise, Morgan Freeman, Julia Roberts, Mel Gibson, Reese Witherspoon and Penelope Cruz.
The two-hour broadcast collected money via the internet and text message as well as phone donations, and is expected to raise over $150 million.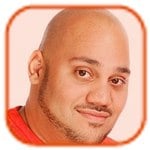 Posted by Andru Edwards Categories: Music
Nelly Furtado has blasted Madonna over her reluctance to age naturally. The 30-year-old "Maneater" singer insists she won't try to make herself appear younger in order to boost her career and would rather enjoy tea and biscuits than undertake a grueling exercise regime.
"I am not ready to adjust physically, just to be marketable. My sell-by date will run out eventually," Furtado said. "Unlike Madonna, I wouldn't be willing to do Pilates round the clock, just to slow down the deterioration of my body. I prefer to sit in the kitchen, drink tea and eat biscuits."
Nelly - who is married to sound engineer Demacio Castellon and has a six-year-old daughter, Nevis, from a previous relationship - took a two-year break after she finished promoting her 2006 album Loose and says she was enjoyed having the time to lead a more normal life.
She explained to Germany's Petra magazine: "After the tour I was terribly exhausted and had to find a way back to a healthy routine. I cooked chicken soup for my family and just enjoyed everyday life. The small things that make you happy are important to me."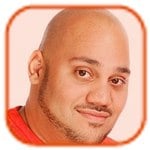 Posted by Andru Edwards Categories: Music
The Queen of Pop had strong ambitions when she was a teenager, especially her dream of working in a candy store.
Madonna, who now follows a strict diet and exercise regime, was so "obsessed" with sweet treats as a teenager that she wanted to get a job selling them.
"My dream was always to work in a candy store. It was because of my obsession with candy. I'm not obsessed anymore, now that my teeth are all rotten! I did go to a university for a year and there was a candy shop that I used to go to all the time, an old-fashioned one where all the candy was in these big glass jars. I used to go in there and look at all the candy and think, 'God, it would be really cool to work in here; I could have candy whenever I wanted.'"
However, the singer's ambitions changed when she moved to New York in the '70s and decided that she wanted to be a pop star, no matter what it took: "When I moved to the Big Apple, that was when I knew that that's what I was going to do—be a singer and a songwriter and an entertainer. I didn't care if I had to starve, and live in a room with five guys, and wash in a sink; that was what I'm going to do. And because I lived a pretty dismal life and I didn't care."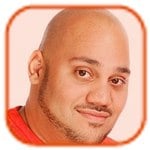 Posted by Andru Edwards Categories: Music, Rumors
So if Madonna and Michael Jackson were good friends, why did we never hear a collaboration out of it? The Queen of Pop thought found the King to be "too shy."
The "Revolver" singer spent weeks working with the King of Pop several years ago, but never recorded a duet with him because Michael was scared of Madonna's "provocative" music.
"We spent a chunk of time together, and became friends, but it never happened. I wrote a bunch of words and presented them to him, and he didn't want to go there. He didn't want to be provocative. And I said, 'Well, why come to me?' I mean, that's like asking Quentin Tarantino to not put any violence in his films. I felt like he was too inhibited, too shy."
Madonna paid tribute to Michael in an emotional speech at the MTV Video Music Awards earlier this month. Even though she used the occasion to "say goodbye" to her old friend, the star admits that she can't stop thinking about Michael, and the torment he faced at the hands of the media.
Click to continue reading Michael Jackson Too Shy For Madonna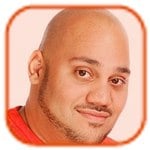 Posted by Andru Edwards Categories: Music, Divorce, Kind Acts, Rumors
Madonna is making moves to reconcile with her brother.
The "Miles Away" singer fell out with Christopher Ciconne over a tell-all book he wrote about the star, which alleged her then husband Guy Ritchie was a homophobe and blamed him for the breakdown of his relationship with his sister.
Madonna was outraged with the publication of Life With My Sister Madonna last year, but is now making steps toward speaking with her brother again—and has sent him tentative emails.
"Madonna did it more for her family than for herself. Her feud with Chris was creating huge tension within the family so she decided to be the bigger person. At one point Madonna wanted all the family to cut off Chris, but her father wasn't willing. It's been a nightmare ever since. She's calmed down about the book and had time to think. She realizes blood is thicker than water and has said she will meet with him this year in LA," a source told Britain's Sunday Mirror.
Click to continue reading Madonna Shows Brotherly Love
© Gear Live Media, LLC. 2007 – User-posted content, unless source is quoted, is licensed under a Creative Commons Public Domain License. Gear Live graphics, logos, designs, page headers, button icons, videos, articles, blogs, forums, scripts and other service names are the trademarks of Gear Live Inc.