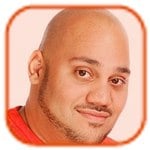 Posted by Andru Edwards Categories: Music, Drugs, Meltdowns, Rumors
Police have reportedly been called to Justin Bieber's new home twice already.
The "Believe" hitmaker is renting two apartments in a new complex in Beverly Hills - a penthouse and a property directly below - and even though he only moved in earlier this month, he has already ran into problems with his neighbors.
According to reports, the HOA (Home Owners Alliance) have been contacted because of excessive noise and marijuana use, and police were called on two occasions. One resident in the building told TMZ, "The smell of marijuana was permeating the floor, especially my hallway which is shared by [Justin's] unit."
According to the website, the 20-year-old star threw a party last week which went on until 4am and on Monday, he threw a small bash which saw his deck set up with bongs and a bar, and his entire penthouse was "hotboxed," meaning it was sealed off to maximize the possible high from smoking marijuana.
Click to continue reading Justin Bieber Upsets New Neighbors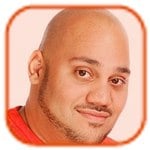 Posted by Andru Edwards Categories: Music, Drugs, Legal Issues, Mug Shots
Wiz Khalifa was arrested for marijuana possession yesterday morning.
The 26-year-old rapper was detained at an airport in El Paso, Texas, after officers from the Transportation Security Administration (TSA) allegedly found a "green leafy substance" in his luggage before he boarded a flight to Dallas.
A law enforcement source told gossip website TMZ.com that the "Black And Yellow" hitmaker, who has 14-month-old son Sebastian with wife Amber Rose, was taken into custody and turned over to local police. The "We Dem Boyz" rapper shared several images online from behind bars, including a "jail selfie" in which he appeared to not be wearing any trousers.
Despite creating the hashtag "FreeTrapWiz," on Twitter and poking fun at the incident, he later hinted that he was becoming increasingly frustrated: "I wanna drop 28 Grams but they got me locced up. Soon as I get out, the tapes comin out. Fucc that... They're tryna figure out how many grams I had. How ironic [sic]."
Click to continue reading Wiz Khalifa Arrested in Texas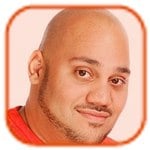 Posted by Andru Edwards Categories: Music, Drugs, Legal Issues
Police officers reportedly found marijuana in Justin Bieber's car.
The 19-year-old star's bodyguard was arrested in Atlanta, Georgia on Tuesday, for allegedly stealing a photographer's camera, and a small amount of the drug was uncovered in the singer's Escalade. A law enforcement source told gossip website TMZ.com that while officers were searching for the camera in the vehicle, which they retrieved and returned to the paparazzo, they also found less than an ounce of the drug and two large glass smoking pipes, but it wasn't enough to charge anyone with a crime.
The "Baby" singer's driver said he had no knowledge of what was in the back of the Escalade and usually doesn't ask questions, according to the police report. The vehicle was towed to police headquarters from a fun house that Justin had rented for the day and inspected.
Justin has been accused of using the drug regularly in the past and pilots flying his private jet last month were reportedly forced to wear oxygen masks because the plane was so thick with marijuana smoke.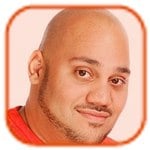 Posted by Andru Edwards Categories: Music, Drugs, Drunk, Rumors
Selena Gomez left rehab four weeks early.
The "Come & Get It" hitmaker checked into The Meadows in Arizona last month and spent two weeks having treatment before departing the facility, but it has now been revealed she had been enrolled in the six-week long DAWN program and staff at the clinic advised her to see out the whole course of treatment.
Selena - who was reportedly being treated for alcohol, marijuana and prescription drug Ambien use - checked out to attend the Sundance Film Festival in Utah to promote her movie Rudderless and told her advisers she would return to the clinic afterwards. However, according to website TMZ, she then decided she was "cured" and had no reason to return.
The 21-year-old star - whose on/off relationship with Justin Bieber is said to have contributed to her problems - felt completing the initial "survivor's week" was enough as that is regarded as the hardest part of the program.
Click to continue reading Selena Gomez Left Rehab Early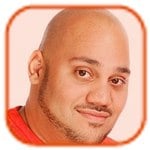 Posted by Andru Edwards Categories: Music, Drugs
Justin Bieber's private jet was so thick with marijuana smoke, the pilots had to wear oxygen masks.
The "Believe" singer, his father Jeremy Bieber and an entourage of 10 flew from Canada to New Jersey last Friday and ignored warnings to stop smoking the narcotic, with flight staff forced to take drastic action as inhaling the smoke would have led to them failing drug tests, NBC News reports.
"The captain of the flight stated that he warned the passengers, including Bieber, on several occasions to stop smoking marijuana," the official incident report said. And the 19-year-old singer and his dad were "extremely abusive" to the flight attendant, prompting her to take refuge in the cockpit. "The captain also stated he needed to request that the passengers stop their harassing behaviour toward the flight attendant and after several warnings asked the flight attendant to stay with him near the cockpit to avoid any further abuse. The flight attendant stated the passengers, including Bieber and his father, Jeremy Bieber were extremely abusive verbally and she would not work another flight with them," the report continued.
Click to continue reading Justin Bieber Took Drugs on Plane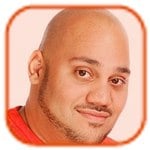 Posted by Andru Edwards Categories: Music, Drugs, Drunk, Legal Issues
Justin Bieber is to appear in court next month.
The 19-year-old singer has been given a trial date of March 3 by a Miami-Dade County judge over charges of driving under the influence (DUI), resisting arrest and driving with an invalid license.
The troubled star was detained on January 23 after police allegedly caught him drag racing a rented Lamborghini in Miami. Police officers claimed Justin, who is more than a year under the legal drinking age in the US, reeked of alcohol at the scene but his blood alcohol level was barely measurable at .014. However, it has been reported a toxicology test detected the presence of marijuana and Xanax in his system.
Click to continue reading Justin Bieber Given Trial Date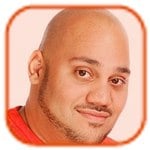 Posted by Andru Edwards Categories: Music, Drugs, Legal Issues
Toxicology reports show Justin Bieber had marijuana and prescription medication in his system when he was arrested in Miami.
The "Confident" star was charged with driving under the influence (DUI), driving with an expired license and resisting arrest in Florida last Thursday after taking part in a drag race. He also confessed to officers he had smoked cannabis and ingested medication given to him by his mother, Pattie Mallette, which was confirmed by the analysis of his urine test, which showed positive for THC, the active part of the marijuana plant, and Alprazolam, a key ingredient in anti-anxiety medication Xanax. The test showed negative for cocaine, opiates, methamphetamine and other drugs.
It has already been established that at the time of his arrest, Justin's blood alcohol level was within the legal limit to drive in Florida.
Click to continue reading Justin Bieber Tests Positive for Marijuana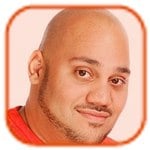 Posted by Andru Edwards Categories: Music, Television, Drugs
Miley Cyrus insists she didn't pressure Joe Jonas into smoking marijuana.
The former Jonas Brothers star recently revealed the "Wrecking Ball" hitmaker and his former girlfriend Demi Lovato introduced him to the drug while they were all young stars working for the Disney Channel, but Miley says she didn't make Joe do anything he didn't want to.
"If you want to smoke weed, you're going to smoke weed. There's nothing that two little girls are going to get you to do that you don't want to do. I thought maybe he was saying that like it was going to make him look badass," she said.
Click to continue reading Miley Cyrus: I Didn't Make Joe Jonas Smoke Weed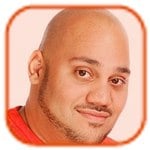 Posted by Andru Edwards Categories: Movies, Music, Television, Break-ups, Dating, Drugs, Meltdowns, Features
Joe Jonas has claimed Miley Cyrus and Demi Lovato encouraged him to try marijuana.
The squeaky clean star has said his fellow Disney Channel stars - who are both three years younger than him - pressured him into smoking a joint when they were teenagers. "The first time I smoked weed was with Demi and Miley. I must have been 17 or 18. They kept saying, 'Try it! Try it!' so I gave it a shot, and it was all right. I don't even smoke weed that often anymore," Joe, 24, told Vulture.
The singer also opened up about his rocky relationship with Demi, claiming the X Factor judge - who went to rehab for "physical and emotional issues" in 2010 - was actually struggling with full-blown "drug abuse" and he only stayed with her because he wanted to help her. "I really got to know her and got to see the ins and outs of what she was struggling with, like drug abuse. I felt like I needed to take care of her, but at the same time I was living a lie, because I wasn't happy but felt like I had to stay in it for her, because she needed help. I couldn't express any of that, of course, because I had a brand to protect," he recalled.
Click to continue reading Joe Jonas: Miley Cyrus and Demi Lovato Introduced Me to Weed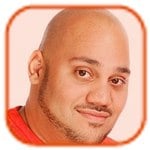 Posted by Andru Edwards Categories: Movies, Music, Drugs, Features
Miley Cyrus thinks alcohol is more dangerous than marijuana.
The "We Can't Stop" hitmaker, who apologized after she was caught smoking a bong in late 2010 but insisted it was salvia, a legal hallucinogen, at the time, has hinted that rumors she regularly uses the drug are true. When asked whether she is a stoner, the 20-year-old singer laughed and told the July issue of Rolling Stone magazine, "You can't ask someone that and expect them to say yes. I did a song with Snoop Dogg (Snoop Lion) called "Ashtrays and Heartbreaks," so people can put it together for themselves."
Miley, who was given a Bob Marley cake for her 19th birthday and later joked that she smoked "way too much f***ing weed," also revealed she is happy to live in California, where it is legal to use marijuana with a prescription: "I think alcohol is way more dangerous than marijuana -- people can be mad at me for saying that, but I don't care. I've seen a lot of people spiral down with alcohol, but I've never seen that happen with weed. As long as it isn't illegal, there are far more dangerous things. And it's legal in the state of California. So I'm happy to live in California, a place where you can be whoever you want to be."
Click to continue reading Miley Cyrus Admits to Being a Stoner?
© Gear Live Media, LLC. 2007 – User-posted content, unless source is quoted, is licensed under a Creative Commons Public Domain License. Gear Live graphics, logos, designs, page headers, button icons, videos, articles, blogs, forums, scripts and other service names are the trademarks of Gear Live Inc.