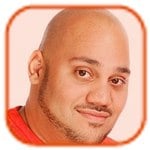 Posted by Andru Edwards Categories: Movies, Features
Ethan Hawke thinks most people have a "childish view" of monogamy.
The 43-year-old actor, who has two daughters, Clementine, five, and Indiana, three, with his wife Ryan Shawhughes, and two children, Maya, 15, and Levon, 11, with his ex-wife Uma Thurman, thinks there should be more to marriage than sexual fidelity but insists he is committed to his marriage.
"My relationship with my present wife is thrilling to me and I'm committed to it. But neither she nor I know what shape the future will come in. Sexual fidelity can't be the whole thing you hang your relationship on. If you really love somebody you want them to grow, but you don't get to define how that happens. They do," the Getaway star told the November issue of Mr. Porter magazine.
"People have such a childish view of monogamy and fidelity. 'He's cheated so he's bad, she's cheated so she's bad,' as opposed to a recognition that our species is not monogamous. To act all indignant, that your world has been rocked because your lover wasn't faithful to you, is a little bit like acting rocked that your hair went grey. Human beings are sexual beings," he added.
Click to continue reading Ethan Hawke Doesn't Believe in Monogamy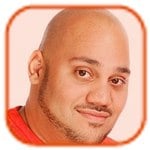 Posted by Andru Edwards Categories: Music, Television, Rumors
Kanye West has reportedly banned Kim Kardashian from undergoing cosmetic surgery.
The "Stronger" hitmaker - whose mother Donda tragically died from surgery complications after a breast reduction and liposuction in 2007 - is having a clause written into their pre-nuptial agreement stating she will have to pay a reported $500,000 if she has any work done and he is said to have warned her their wedding is off if she goes under the knife before their big day after discovering an email from a surgeon about secret plans for surgery.
"Kim met with her surgeon to discuss having a nose job and liposuction on her thighs and tummy before their wedding next summer. She was planning to do it in March when Kanye would be working in Paris. She hoped by the time he returned to Los Angeles she would have healed and Kanye would never know. He flipped and said if she went ahead with the procedures then the wedding was off," a source said.
Click to continue reading Kanye West Bans Kim from Plastic Surgery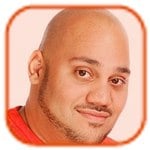 Posted by Andru Edwards Categories: Sports, Television, Break-ups, Divorce, Rumors
Khloe Kardashian and Lamar Odom are seeking couples counseling.
The couple, whose four-year marriage has been rocked by allegations he cheated on her and has been battling an addiction to crack cocaine, have reportedly been visiting a prominent Beverly Hills therapist in a bid to iron out their problems.
"It was very emotional; they spoke about all of their issues. Khloe still loves and cares about him, but healing will take a long time," a source said. An insider also revealed that Lamar, 34, is "doing so much better," as he is "clean and has gained 20 pounds."
The couple put on a united front for the first time in months at Khloe's mother Kris Jenner's 58th birthday party last week. "It was just close family and friends. Lamar and Khloe are actually getting on very well and were couple-y together. It was very intimate and everyone was really pleased to spend time with them," a source revealed.
Click to continue reading Khloe Kardashian Seeing a Marriage Counselor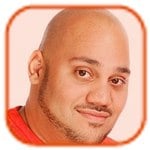 Posted by Andru Edwards Categories: Television, Features
Sarah Michelle Gellar would starve if not for her husband's cooking.
The Buffy the Vampire Slayer actress admits her spouse of 11 years Freddie Prinze Jr. prepares the majority of the meals at home and he even enlists their daughter Charlotte Grace, four, to give a helping hand in the kitchen.
"I have my husband who is so incredibly hands-on. Thank God he can cook or I would probably never eat. We try to make [everything] a family thing, so we'll go to the farmer's market and Charlotte can pick out a piece of fish. And she and Freddie will go to the grill and she pretends to light her little grill."
The 36-year-old starlet, who gave birth to her second child Rocky in 2012, admits it can be tough being a working parent, but says Freddie, 37, and her own mother give her incredible support which has allowed her to return to work on new sitcom The Crazy Ones: "Working with one child was one thing, but working with two is entirely different. I had both my kids' birthdays, they turned four and one in a span of 24 hours, and we moved, and we launched the show."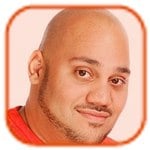 Posted by Andru Edwards Categories: Movies, Divorce, Rumors
Michael Douglas has denied there is a "crisis" in his marriage to Catherine Zeta-Jones.
The 68-year-old actor, who is currently promoting his new film Behind the Candelabra, insisted that his marriage is "fine" and they are simply having a "temporary separation." Talking to the press at the premiere of his new film he said, "I have a crisis at home? No ... We, we are fine. My wife and I are, are fine."
The pair - who wed in 2000 in a lavish ceremony at Manhattan's Plaza Hotel in New York City - were last photographed together in April and are reportedly receiving counseling in an attempt to save their relationship. Catherine appears to want to do all she can to make things work and maintain her 13 year marriage. According to previous reports, the Red 2 star has admitted to friends she would do "everything in my power" to keep their family - which includes their children Dylan, 13, and Carys, 10 - together.
It has also been said the couple are seeking help through counseling, which has been described as the star's "last throw of the dice."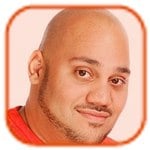 Posted by Andru Edwards Categories: Movies, Break-ups, Divorce, Rumors
Michael Douglas' father has urged his son to patch things up with Catherine Zeta-Jones.
The Hollywood couple called time on their relationship earlier this week in order to "evaluate their marriage," but Michael's dad Kirk Jones has begged the Behind The Candelabra star to save his romance before it's too late. "Kirk likes Catherine and has told Michael to sort his problems out. He's been with his wife Anne for almost 60 years and thinks marriage is about sticking with someone through good and bad," a source close to the family told The Sun.
Neither Michael nor Catherine have made any movements to file for divorce or legally separate and are said to be working through their differences. "Michael is still talking to Catherine and their family and friends are trying to help them work through their issues," a friend of the couple said.
The pair's 13-year marriage has been rocked by numerous stresses in the last three years with Michael being diagnosed with throat cancer in 2010 - which he beat - and Catherine suffering from bouts of bipolar II disorder, most recently in May this year.
Click to continue reading Michael Douglas Urged to Repair Marriage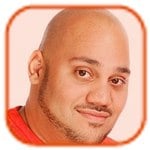 Posted by Andru Edwards Categories: Movies, Weddings, Rumors
Ben Whishaw has confirmed he is gay and married to his partner since last year.
The 32-year-old actor - who is best known for playing Q in the James Bond movie Skyfall - revealed he entered into a civil partnership with Australian composer Mark Bradshaw in August 2012.
"Ben has never hidden his sexuality, but like many actors he prefers not to discuss his family or life outside of his work. Due to speculation, I can confirm that Ben and Mark entered into a civil partnership in August 2012. They were proud to do so and are very happy," a spokesperson for the actor said.
Ben and Mark, 30, met on the set of Jane Campion's 2009 movie Bright Star, which Ben starred in and Mark composed the score for. "Everyone's delighted for them. Mark's a lovely guy, very talented and very close to Jane Campion. There hasn't been a chance for a big celebration because of Ben's schedule but I'm sure there will be one at some point," a close friend said.
Click to continue reading Ben Whishaw: "I'm Gay and Married"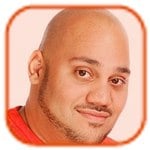 Posted by Andru Edwards Categories: Movies, Divorce
Tom Cruise's ex-wife Mimi Rogers wishes "the best" for him and Katie Holmes.
The 56-year-old actress - who was married to Mission: Impossible star Tom from 1987 to 1990 - has expressed her sincere feelings of sympathy towards her ex-husband and his third wife Katie over their recent split.
"I wish them both the best. There's not much else to say. I really do, though. I wish them the best," she told Us Weekly.
Speaking at the New York premiere of bittersweet romantic comedy Hope Springs on Monday night, she reflected on what makes a marriage work and the importance of friendship: "I think marriage is hard work no matter what. I think it's about first and foremost being great friends."
Hollywood couple Katie and Tom - who have six-year-old Suri together - split in June after five years together when the former Dawson's Creek star filed for divorce. Katie has since been granted sole custody of their daughter.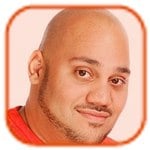 Posted by Andru Edwards Categories: Music, Weddings, Pregnancies, Rumors
Adele is reportedly due to give birth in September.
The "Someone Like You" singer is seven months pregnant by boyfriend Simon Konecki, but has hidden her bump from the public by keeping a low profile and wearing baggy clothes. A source close to the singer says Simon and Adele wanted to keep their happy news a secret for as long as possible to avoid attention. "Adele has barely left the house in recent months, so she could keep this to herself for as long as possible. She stopped exercising a few months ago, and since then it's been all about the baby," a source said.
Other friends say 36-year-old Simon - who has a five-year-old daughter from a previous marriage - and Adele, 24, have been keen to have children since they started dating last year. "Family is very important to them and they've been talking about kids and getting married since they met last September. I think Adele's still quite surprised at how quickly it happened, though. She's clearly got the usual nerves of an expectant mum, but Simon's been amazingly reassuring, they're both so happy," another source said.
Click to continue reading Adele to Give Birth in September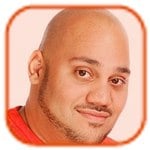 Posted by Andru Edwards Categories: Movies, Weddings
Christian Bale "never planned" to get married.
The Dark Knight Rises actor admits seeing his loved ones divorce when he was young meant he didn't hold the institution in high regard but soon changed his mind when he met make-up artist Sandra "Sibi" Blazic, whom he went on to marry in 2000.
"I never planned to marry. Everyone was divorced in my family so I didn't have very healthy ideas about marriage. Then I met Sibi and suddenly it seemed a fantastic idea," he said.
Christian and Sibi have a seven-year-old daughter Emmeline and the actor thinks being a father is the "best thing ever." He added to East Living magazine, "Nothing can prepare you for fatherhood. It's the best thing ever. I don't want to leave my daughter's side for one second."
While Christian is very close to his wife and daughter, the same cannot be said of his relationship with his mother Jenny or sister Sharon, whom he hasn't spoken to since a furious row at his London hotel before the UK premiere of The Dark Knight four years ago.
© Gear Live Media, LLC. 2007 – User-posted content, unless source is quoted, is licensed under a Creative Commons Public Domain License. Gear Live graphics, logos, designs, page headers, button icons, videos, articles, blogs, forums, scripts and other service names are the trademarks of Gear Live Inc.