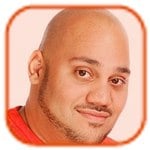 Posted by Andru Edwards Categories: Movies
Angelina Jolie's father only found out she'd undergone a double mastectomy online.
The Salt actress opened up about her operation - which she decided to have after tests showed she carries the BRCA1 gene and had an 87 per cent chance of developing breast cancer and a 50 per cent chance of contracting ovarian cancer - in a moving piece in the New York Times newspaper, and Jon Voight has admitted he has only just learned the shocking news, despite seeing his daughter and her fiance Brad Pitt just two days ago.
"My love and admiration for my daughter can't be explained in words. I saw her two days ago with my son Jamie. We all got together for his birthday, with her and Brad. But I didn't know. It wasn't obvious at all. I found out this morning. I was as surprised as anyone and deeply moved by the way she's handled this. She's a very extraordinary person, the way she examined it and what she shared," he told the New York Daily News newspaper.
Click to continue reading Jon Voight Read About Angelina Jolie's Mastectomy Online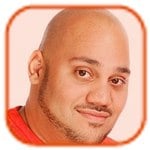 Posted by Andru Edwards Categories: Movies, Features
Angelina Jolie has undergone a double mastectomy.
The 37-year-old actress - whose mother Marcheline Bertrand died in 2007 after battling ovarian cancer - took the decision to have both of her breasts removed despite being healthy, as she has been found to have the BRCA1 cancer gene, giving her an 87 per cent chance of developing breast cancer and 50 per cent risk of ovarian cancer.
Writing in the New York Times, Angelina said, "My doctors estimated that I had an 87 percent risk of breast cancer and a 50 percent risk of ovarian cancer, although the risk is different in the case of each woman. Only a fraction of breast cancers result from an inherited gene mutation. Those with a defect in BRCA1 have a 65 percent risk of getting it, on average. Once I knew that this was my reality, I decided to be proactive and to minimize the risk as much I could. I made a decision to have a preventive double mastectomy. I started with the breasts, as my risk of breast cancer is higher than my risk of ovarian cancer, and the surgery is more complex. On April 27, I finished the three months of medical procedures that the mastectomies involved. During that time I have been able to keep this private and to carry on with my work."
Click to continue reading Angelina Jolie Has Double Mastectomy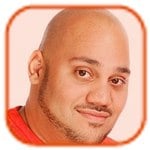 Posted by Andru Edwards Categories: Movies, Drugs, Legal Issues, Rumors
Lindsay Lohan will be jailed if she leaves the Betty Ford Center early.
The 26-year-old actress - who began 90 days of court-ordered treatment nine days ago after pleading "no contest" to lying to police about being behind the wheel during a car crash last June - is reportedly "freaking out" and threatening to quit the rehab facility in Rancho Mirage, California because doctors have cut off her supply of Adderall but has been warned she will be hauled before Judge James Dabney and sent to jail if she quits.
"The judge overseeing Lindsay's case has made it crystal clear that if she defies the agreement, it's jail time. Judge Dabney signed off on Betty Ford and he expects her to remain there for 90 days. If she does, that will be a violation of her probation and the judge will send her to jail," a source said.
Betty Ford's doctors rarely prescribe adults Adderall because they believe there are plenty of alternative treatments and also think that many people misuse the drug to control their weight.
Click to continue reading Lindsay Lohan Will Be Jailed if She Leaves Rehab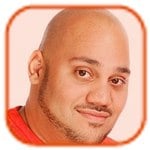 Posted by Andru Edwards Categories: Television, Drugs, Meltdowns, Rumors
Charlie Sheen's ex-wife has been released from hospital.
Brooke Mueller - who was allegedly placed under an involuntary psychiatric hold at the UCLA Medical Centre on Wednesday because she was deemed to be a danger to herself and to others - checked out on Friday and refused to go to rehab for further treatment for her drug addiction.
"After Brooke sobered up on Friday, she was released from the involuntary psych hold because she was deemed to not be a danger to herself, or others, and her current whereabouts are unknown. Brooke was encouraged by doctors at UCLA to get treatment for her drug addiction, but she refused. Under the law, she couldn't be held any longer," a source said.
Her family and friends are reportedly very concerned as they have not been able to contact her. "[They] are sick with worry. Her cell phone is off, and Brooke hasn't spoken to her family in several days," an insider said.
Click to continue reading Brooke Mueller Released from Hospital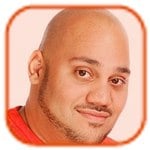 Posted by Andru Edwards Categories: Music, Features
Will.i.am has opened up about his battle with Attention Deficit Hyperactivity Disorder.
The Black Eyed Peas star revealed he struggles with concentration and impulsiveness, but he is learning how to "control it": "I have ADHD, I'll admit it. Did you hear about the elephant that got into that fight with a gorilla? Sorry, that's my ADHD kicking in. I've got all this stuff in my head at the same time as I'm doing stuff and I don't know how to stop or slow down. But it's all good because I know how to control it."
The producer - who is also currently a judge on The Voice UK - admitted some of the "traits" of the disorder - such as restlessness and constantly thinking - impacts his music in a good way. "For every obstacle there is some type of solution. So if you have ADHD it's your passion point. One thing I learned about ADHD is that it's hard to keep your attention and you can't sit still and you're always moving and thinking about a bunch of things. But those traits work well for me in studios and in meetings about creative ideas," he explained.
Click to continue reading Will.i.am Opens up About ADHD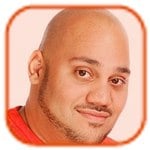 Posted by Andru Edwards Categories: Music, Television, Pregnancies, Rumors
Kanye West has spared no expense to support Kim Kardashian during her pregnancy. The "No Church In The Wild" rapper - who has spent most of this year living in Paris, where he is recording his new album - is doing his best to be by his 32-year-old girlfriend's side as much as possible before she gives birth to their first child in early July.
A source told gossip website TMZ.com that the 35-year-old star has made a point of flying back to Los Angeles for all of her major doctor's appointments. Kanye, who has also been on tour, has spent approximately $100,000 on private jets and has made at least three transatlantic trips to support the reality TV star on her medical check-ups.
An insider also revealed that Kanye has also been reaching out to Kim's doctors to discuss the appointments in advance so he can make changes to his busy schedule to be present. The 21-time Grammy award winner also chartered a private jet for Kim to visit him recently so they could spend some quality time together before their baby arrives.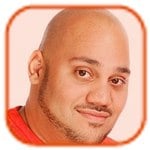 Posted by Andru Edwards Categories: Movies, Drugs, Rumors
Lindsay Lohan will not be allowed Adderall during her time in rehab.
The 26-year-old actress has reportedly said she will only enter a court ordered treatment facility if she is allowed to have the prescription drug - used to treat Attention-deficit/hyperactivity disorder - but a source at Seafield Center in Westhampton Beach, New York, where she has chosen to check in to, insists they don't allow it.
"We are suspicious of Adderall because of its many abuses - lots of people say they take it for ADHD, when they're really using it for weight loss and getting high," an insider said.
While the facility tries to get patients off Adderall and uses other drugs to treat ADHD instead, Lindsay has told friends she has tried other medications but none have worked.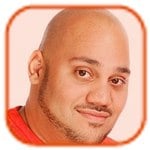 Posted by Andru Edwards Categories: Television
Kelly Osbourne is returning to work.
The Fashion Police host is overjoyed that doctors have given her the all-clear to resume her daily routine, a week after she was discharged from Cedars-Sinai hospital in Los Angeles after suffering a seizure.
"#SoHappy I just got the al clear from my doctor to go back to work tomorrow!!!!! (sic)" she wrote on Twitter.
Kelly suffered the seizure during a recording of Fashion Police and underwent a series of tests - with doctors concerned she could be suffering from epilepsy - before being sent home with a "clean bill of health." Confirming her return home last week, her spokesperson said, "After a five-day hospital stay, Kelly Osbourne has returned home and has been given a clean bill of health by her doctor. Doctors ran numerous tests and determined that this was most likely a onetime episode of which there are no conclusive results."
Click to continue reading Kelly Osbourne Returning to Work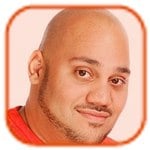 Posted by Andru Edwards Categories: Music, Rumors
Lady Gaga is "doing great" after undergoing hip surgery.
The "Bad Romance" hitmaker was forced to cancel her Born This Way Ball tour after sustaining a labral tear to her right hip. but her manager Vincent Herbert says she is on the mend. He is quoted by the New York Daily News as saying, "She's doing wonderful, doing great."
According to Vincent, Gaga is finishing her "very, very refreshing" her album ARTPOP, which continues to "push the envelope." He added, "She is ready to get back to work. I can't wait for the world to hear her new music and see her come back healthy, strong and better than ever."
And though there is no date scheduled for Gaga's return to the stage, her manager promised her daring dance routines will still be the same as before. "Exactly...They'll be there," he said.
He believes the injury was a result of the 26-year-old star's tough working regime: "She works really hard and things happen."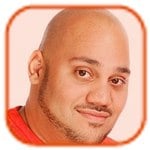 Posted by Andru Edwards Categories: Movies, Pregnancies, Features
Gwyneth Paltrow almost died during her third pregnancy.
The 40-year-old actress was expecting a third child with husband Chris Martin, after having children Apple, eight and Moses, six, but revealed she lost the baby and her own life was in danger as a result of complications.
"My children ask me to have a baby all the time. And you never know, I could squeeze one more in. I am missing my third. I'm thinking about it. I had a really bad experience when I was pregnant with my third. It didn't work out and I nearly died. So I am like, 'Are we good here or should we go back and try again?'"
Gwyneth also praised her Coldplay frontman husband's parenting skills and revealed they rely on each other for support. "To know that you had kids with such a good man is a real weight off you. We are committed co-parents, we make all the decisions together and lean on each other for support," she explained.
© Gear Live Media, LLC. 2007 – User-posted content, unless source is quoted, is licensed under a Creative Commons Public Domain License. Gear Live graphics, logos, designs, page headers, button icons, videos, articles, blogs, forums, scripts and other service names are the trademarks of Gear Live Inc.