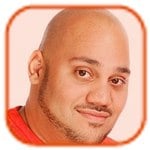 Posted by Andru Edwards Categories: Music
George Michael was taken to hospital after collapsing at his home.
The "Careless Whisper" hitmaker was treated by paramedics at his north London mansion for four hours on May 22 due to a mystery illness before being helped into an ambulance. Shocked witnesses told The Sun newspaper that two emergency vehicles responded to a 999 call at about 8 am and rushed to help the 50-year-old singer, who lives in Highgate in London.
The star was reportedly taken to hospital at 12 pm for emergency treatment, but his agent has refused to comment on why he suddenly collapsed and whether or not it was related to drugs. "George Michael was in hospital for routine tests but there is nothing further to say," a spokesperson said.
George almost died of pneumonia in 2011 and has had to deal with a number of health problems over the years, including depression and drug addiction, which has seen him arrested multiple times and he served an eight week prison term in 2010.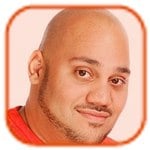 Posted by Andru Edwards Categories: Movies, Features
Hugh Jackman insists he's doing "good" after receiving his second lot of treatment for skin cancer last week.
The Wolverine actor - who also had cancerous cells removed in November - believes he's "fixed" after undergoing a procedure to remove a Basel Cell Carsinoma (BCC) from the side of his nose last Friday.
When asked how he is doing following the treatment, he told PEOPLE.com, "My face? It's fine, it's good. Thank you for asking. I have a few stitches, I had a basal cell carcinoma taken out."
Hugh has also urged his fans to protect themselves from the damaging rays of the sun and to get themselves seen by a medical professional as soon as they notice any abnormalities on their skin: "Tell all your readers: get check ups, wear sunscreen. It's all about prevention."
Click to continue reading Hugh Jackman Doing "Good" After Cancer Treatment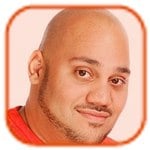 Posted by Andru Edwards Categories: Movies
Hugh Jackman has been treated for skin cancer again.
The Wolverine actor - who had cancerous cells removed last November - has urged fans to protect themselves from the damaging rays of the sun after undergoing a proecudure to remove a Basel Cell Carsinoma (BCC).
Posting a picture on Instagram showing his bandaged nose, he wrote, "Another Basel Cell Carsinoma. All out now. Thanks Dr. Albom and Dr. Arian. PLEASE! PLEASE! WEAR SUNSCREEN! Huge thanks to Dr. Arian and Dr. Born for operating on my nose until 10:20pm! #SUNSCREEN [sic]."
BCC is a treatable and common form of skin cancer signified by lesions or growths on the outermost layer of the skin that "often look like open sores, red patches, pink growths, shiny bumps, or scars" and are "usually caused by a combination of cumulative UV exposure and intense, occasional UV exposure, the Skin Cancer Foundation says.
Click to continue reading Hugh Jackman Undergoes Cancer Treatment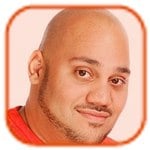 Posted by Andru Edwards Categories: Television, Rumors
Tori Spelling was recently hospitalized for almost a week.
The True Tori star spent at least six days at a medical facility, and was seen heading home from the undisclosed clinic on Saturday afternoon, still with a pink hospital band on her wrist, though it is unclear what she was being treated for.
Despite her marital problems with Dean McDermott - who has confessed to cheating on her late last year - her spouse was by her side throughout her stay in hospital. "Dean would arrive by 10am and didn't leave until 8 most nights. He seemed very stressed out and worried. He would bring food and often only left Tori to go outside to catch some air or make a phone call," a source said.
The 40-year-old actress - who has children Liam, seven, Stella, five, Hattie, two, and Finn, 20 months, with Dean - recently admitted her spouse "broke her heart" when he admitted to cheating on her with 28-year-old Emily Goodhand during a trip to Toronto, but she wants to work through their problems for the sake of their kids.
Click to continue reading Tori Spelling Hospitalized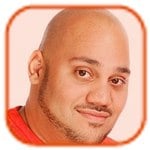 Posted by Andru Edwards Categories: Movies, Television, Meltdowns, Rumors
Amanda Bynes doesn't have schizophrenia.
The troubled actress, who completed psychiatric treatment in December following a series of public outbursts, has asked her lawyer, Tamar Arminak, to shoot down rumors claiming she suffers from the mental disorder.
"There has been much speculation about Amanda's medical condition. She has remained silent because she believed it was best to keep her mental health diagnosis private. However, she asked me to dispel certain rumors. For the record, Amanda does not have schizophrenia, nor has she ever been diagnosed with it," Arminak said, speaking to People.
The attorney also claims the 28-year-old star, who chucked a marijuana bong out the window of her apartment in New York City last May, has never abused drugs or alcohol and she quit cannabis nine months ago. "She's devoted to living her life as healthy as possible. She's never had a history of abusing alcohol or hard drugs, and she's proud to say she's been marijuana-free for the past nine months," he explained.
Click to continue reading Amanda Bynes' Lawyer Dispels Schizophrenia Rumors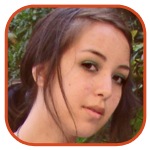 Posted by Robin Paulson Categories: Music, Legal Issues, Meltdowns
Chris Brown has been ordered to stay in a Miami rehab for another two months.
Doctors at the facility blame the musician's behavior on his previously undiagnosed PTSD and bipolar disorder, but they do claim that he is making improvements and becoming less impulsive.
Despite a report in which Brown said he "is happy with the program," he reportedly didn't look too happy to hear that his stay would be extended. A probation officer wrote to the court that Brown has indeed showed progressing and "[responding] well to treatment," but he additionally pointed out that the positive changes in his behavior "[have] occurred only recently."
Brown had been placed in rehab back in November after his was charged with a misdemeanor assault in Washington, D.C. - a direct violation of his probation for his 2009 assault on then-girlfriend Rihanna.
Read More
| People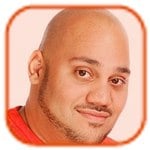 Posted by Andru Edwards Categories: Movies, Television, Clothing, Style, Meltdowns, Where Are They Now?
Amanda Bynes has enrolled in at the Fashion Institute of Design and Merchandising.
The troubled actress has reportedly become confident, makes presentations to her class and interacts freely with her classmates since studying at the prestigious university based in Orange County, California.
Amanda's studious attitude comes after she completed psychiatric treatment for both schizophrenia and bipolar disorder in December. Sources close the 27-year-old star told TMZ.com that her treatment is going well, and she is in the process of removing a number of inappropriate tattoos in addition to giving up smoking marijuana.
Amanda is also said to be "horrified" by crude comments she made about Drake last year when she said she wanted the rapper to "murder my vagina" on Twitter, which is claimed to show her resurgence of right and wrong.
Click to continue reading Amanda Bynes Enrolls at FIDM Following Mental Health Treatment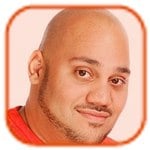 Posted by Andru Edwards Categories: Movies, Television, Meltdowns, Rumors
Amanda Bynes' mother has been praised for helping her to turn her life around.
Lynn Bynes became The Easy A actress's temporary conservator, giving her control of the star's personal and financial affairs, last July just days after Amanda, who was discharged from treatment for schizophrenia and bipolar disorder in December, was sectioned for her erratic behavior when she set a fire in a neighbor's driveway in Thousand Oaks, California.
And the judge overseeing Lynn's conservator duties in Oxnard credited her for Amanda's amazing progress in court on Tuesday, according to TMZ.com, saying, "Good job, Mrs. Bynes. Well done."
A source recently revealed that Amanda's parents are thrilled that her life is more stable but don't think she is ready to move out of their home just yet, even though she is eager to get her own place.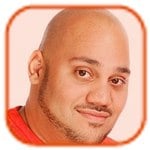 Posted by Andru Edwards Categories: Movies, Television, Features
Leonard Nimoy felt it was "unfair" when he was diagnosed with chronic lung disease.
The 82-year-old actor recently revealed he has developed obstructive pulmonary disease, despite quitting smoking 30 years ago, and he admits he has learned a "lesson" about his former deadly habit.
Discussing his diagnosis last May, he said, "I thought, 'This is unfair. I quit a long time ago. Why is this happening to me?' But it's a lesson that I had to learn. I damaged the lung cells many years ago and then as age begins the damage of lung cells as well you begin to feel it. So, it's something that can stick up on you later."
The Star Trek star has to carry a special machine around with him to help when he struggles to breathe. "This is an oxygenator. I don't carry a tank of oxygen. This machine gives me oxygen by it extracts oxygen out of the atmosphere and I get it up my nose when I need it. I'm still using it sporadically but a couple of years ago I didn't need it at all. Now, there are days when I needed it several times a day. I get short of a breath and suddenly feel like I can't get a full breath, I can't catch my breath. So, I have to go to the machine," he said, speaking on Piers Morgan Live.
Click to continue reading Leonard Nimoy: Diagnosis Felt Unfair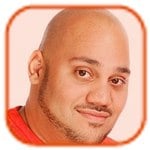 Posted by Andru Edwards Categories: Music, Features
Demi Lovato has praised Ke$ha for seeking help in rehab.
The "Heart Attack" hitmaker - who sought professional help herself back in 2010 for personal issues - is proud of the 26-year-old singer for admitting she was battling with an eating disorder and she is adamant that she'll overcome her troubles.
"I wish her the absolute best and I think she is doing a really great thing for herself. It's really great when you take time out of a schedule that everybody wants you. There are so many things, you work so hard and then you kind of forget about yourself, and you don't really get to treat the things that everyone has like stress. You just kind of throw yourself into work. When I took that experience, I needed it to live. It taught me a lot and it helped me a ton. I wish her the absolute best. She's a really sweet girl and she's going to be fine," she said, speaking to reporters backstage at the Grammy Awards last week.
Click to continue reading Demi Lovato Praises Ke$ha for Rehab Decision
© Gear Live Media, LLC. 2007 – User-posted content, unless source is quoted, is licensed under a Creative Commons Public Domain License. Gear Live graphics, logos, designs, page headers, button icons, videos, articles, blogs, forums, scripts and other service names are the trademarks of Gear Live Inc.