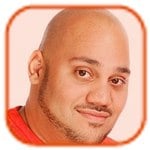 Posted by Andru Edwards Categories: Music, Obituaries
Lionel Richie thinks Michael Jackson was the "silliest guy" he's ever met.
The 62-year-old singer will always remember the late singer as someone who was "funny and silly" because he often used to make the "Dancing on the Ceiling" hitmaker laugh at "inappropriate times."
"Michael Jackson was the silliest guy I ever met. He liked to trigger attacks of laughter at inappropriate times. I remember watching a dignitary giving a speech, and he looked over and started giggling ... that just set me off. That to me was who he really was. What we say later was a product of failure of the rest of his life. The guy was just funny and silly."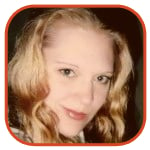 Posted by K.C. Morgan Categories: Music, Legal Issues
The trial for Michael Jackson's manslaughter case will be televised.
Judge Michael Pastor made the ruling on Monday, one that will shine a spotlight on Dr. Conrad Murray. Dr. Murray is the physician who was responsibly caring for Jackson at the time of the singer's death.
Opening statements for the trial will begin in April.
Read More
| TMZ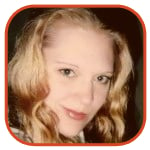 Posted by K.C. Morgan Categories: Music, Child Stars, Legal Issues
His legal defense seemed a little shaky from the word go.
Dr. Conrad Murray, the physician who cared for pop star Michael Jackson during the singer's final days, has been ordered to stand trial for involuntary manslaughter. Murray claimed that Jackson injected himself with a lethal dose of Propofol, but the judge has ruled that Murray's case will continue.
Meanwhile, Murray has been stripped of his medical license. Members of the Jackson family (Katherine, Janet, La Toya, Jackie, Jermaine and Marlon) were present during last week's hearing, which ended in the current ruling. "I'm happy so far," said La Toya of the events.
Testimony in the hearing took six days, where more than 20 witnesses were heard for the prosecution. No witnesses were called for the defense during the hearing.
Click to continue reading Conrad Murray: Ordered to Stand Trial for Michael Jackson Manslaughter
Read More
| E! Online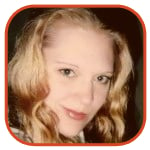 Posted by K.C. Morgan Categories: Music, Child Stars, Legal Issues, Rumors
The prosecutor in Dr. Conrad Murray's manslaughter case believes the defense will place the blame on Michael Jackson.
Murray is charged with killing the Prince of Pop by administering a fatal dose of Propofol.
"I do think it's clear the defense is operating under the theory that the victim, Michael Jackson, killed himself," said Los Angeles County Deputy District Attorney David Walgren.
According to TMZ, Murray says Jackson administered the drug to himself while the doctor was momentarily out of the room.
Read More
| TMZ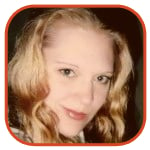 Posted by K.C. Morgan Categories: Music, Legal Issues, Rumors
Yesterday, gossip site TMZ reported that Joe Jackson, father of the late pop star Michael Jackson, is suing physician Conrad Murray for wrongful death on the grounds that the good doctor was partying at a strip club the night Michael died. The claim is that Murray was drinking at Sam's Hofbrau, a night club specializing in skin, merely hours before he administered a lethal injection of IV medication Propofol to Jackson.
A representative from Dr. Conrad Murray's defense team says the claims are completely untrue, stating "In the weeks before Michael [Jackson] died, Murray barely had time to take a shower." As for the cocktail claims, the rep says Murray "does not drink."
Read More
| TMZ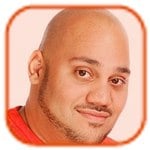 Posted by Andru Edwards Categories: Music, Clothing, Style, Rumors
Even Lady Gaga is insecure. The eccentric singer - famed for her daring outfits - refuses to let herself give into her feelings of self-doubt because she needs to maintain her pop persona at all times.
"When I wake up in the morning, I feel just like any other insecure 24-year-old girl. Then I say, 'B***h, you're Lady Gaga, you get up and walk the walk today.'"
The "Bad Romance" singer - real name Stefani Germanotta - takes her image so seriously, she wouldn't even let ill-health stop her from dressing up: "If I were to ever, God forbid, get hurt onstage and my fans were screaming outside of the hospital, waiting for me to come out, I'd come out as Gaga."
Despite her gruelling dance routines, the star also refuses to drink water on stage as she thinks showing signs of weakness such as dehydration would let her fans down. "I don't even drink water onstage in front of anybody, because I want them to focus on the fantasy of the music."
Gaga takes her inspiration from the late Michael Jackson because of the way he carried on even after his hair caught fire during filming of a Pepsi commercial in 1984. "Michael got burned, and he lifted that glittered glove so damn high so his fans could see him, because he was in the art of show business."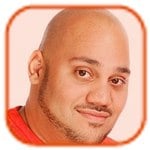 Posted by Andru Edwards Categories: Music, Where Are They Now?
Randy Jackson has been hospitalized with a suspected mild heart attack.
The 48-year-old singer - who is the brother of the late Michael Jackson - was taken to the Huntington Memorial Hospital in Pasadena yesterday and is said to be awaiting test results.
"It appears Randy has had a mild heart attack but he is OK. He was joking around with his father and he is feeling pretty good all things considered. He's been under a tremendous amount of stress lately but Randy's a fighter. He'll pull through," a source said.
Randy is believed to have been working on arrangements for a memorial service for his late brother Michael, who died of acute Propofol intoxication in June last year. On Monday, Randy attended a Los Angeles courthouse with family including sister Janet Jackson for a hearing into the involuntary manslaughter case against Dr. Conrad Murray, the man accused of being involved in the icon's death.
The star has also been playing a key role in arranging plans to allow fans to enter Forest Lawn Memorial Park - where Michael is buried - to pay tribute to the King of Pop on the anniversary of his death later this month.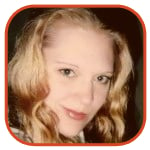 Posted by K.C. Morgan Categories: Music, Legal Issues, Rumors
In life, pop superstar Michael Jackson was somewhat shrouded in mystery. Sometimes, he wore masks to cover his face. He hid himself behind the high walls of his sprawling ranch, and he chose to share only a few of the details of his intimate life. Jackson kept a lot to himself in his life, but in death many secrets are stripped bare.
Click to continue reading Michael Jackson's Many Medical Problems Revealed in Autopsy
Read More
| E! Online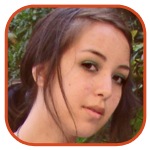 Posted by Robin Paulson Categories: Music
Why waste money on his outrageously-priced, auctioned effects when you can smell like the King of Pop? Perfumer My DNA Fragrance is offering just that: Michael Jackson's DNA scent in a bottle! Can a product be any creepier?
The cologne, simply called M, was created from strands of the late musician's hair (pulled from John Reznikoff's collection of dead celebrities' follicles!). At $60 for 3 ounces, here's what the company assures with your purchase:
"M is an exclusive one-of-a-kind fragrance that explodes into an indescribable fragrance, which seemly draws the attention of every person in the room. It is composed of the lightest, but most volatile essences. Much like the performer himself, this cologne is unique and like no other cologne in the world. We guarantee it."
M is currently available for pre-order on the company's site.
Read More
| My DNA Fragrance via NY Mag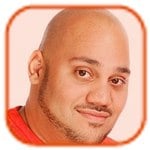 Posted by Andru Edwards Categories: Music, Television, Meltdowns
Janet Jackson said the realization of her brother Michael's passing only hit her three months after his death.
The "Make Me" singer said she had avoided everything that could remind her of her brother after he suddenly passed away in June, until she was about to perform at the MTV Video Music Awards in September, when she saw a huge picture in tribute to him.
Janet, 43, said, "It hit me before I was about to do the performance, and it hit me when we were in rehearsal. There was a huge image of him on this screen, and I started to cry. I had to step away."
She also said that she is continuing to come to terms with the singer's death, of acute intoxication by the anesthetic Propofol, but that she feels in future things will get easier.
She added, "You know, a day doesn't go by where you don't think about him. It's always there, in every sense. "But it will get better. It's not easy, but I know with time it will get easier. But it will never be easy. It's my brother."
© Gear Live Media, LLC. 2007 – User-posted content, unless source is quoted, is licensed under a Creative Commons Public Domain License. Gear Live graphics, logos, designs, page headers, button icons, videos, articles, blogs, forums, scripts and other service names are the trademarks of Gear Live Inc.