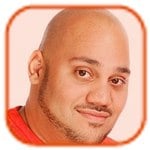 Posted by Andru Edwards Categories: Music, Child Stars
Katherine Jackson says she didn't let her grandchildren know she was visiting their aunt in Arizona because she didn't feel like using the phone.
Michael Jackson's 82-year-old mother recently lost guardianship of his children Paris, Blanket and Prince Michael after she was thought to be missing for 10 days.
"There are rumors going around about me that I have been kidnapped. I am here today to let everybody to know that I am good and fine. My children would never do anything to me like that," she told ABC News.
When asked why she felt it was OK to leave three minor children in a house without a guardian, Katherine explained she simply felt like taking a "short vacation."
Click to continue reading Katherine Jackson Explained Why She Left Her Grandchildren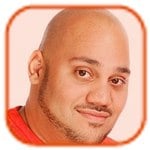 Posted by Andru Edwards Categories: Music, Child Stars, Legal Issues, Rumors
Katherine Jackson has lost guardianship of her grandchildren. The 82 year-old had legal custody of her dead son Michael's three children, Prince Michael, Paris and Blanket, but today her grandson TJ - son of Tito - requested and was granted temporary guardianship of the kids.
In California, Judge Beckloff said he wasn't suspending Katherine because of anything she did but because he is worried "intentional act from third parties" are stopping her from carrying out her duty of care to the kids.
Click to continue reading Katherine Jackson Loses Guardianship of Grandchildren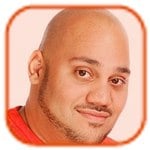 Posted by Andru Edwards Categories: Music, Television, Child Stars, Rivalries, Features
Michael Jackson's 14-year-old daughter was bullied when she started school.
Paris Jackson - the only daughter of the late "Thriller" singer - used to be educated at home alongside her brothers, Prince Michael, 15, and 10-year-old Prince Michael II, who is known as Blanket, but following their father's death in 2009 it was decided they would attend school.
However, Paris - who is trying to carve out a career as an actress - admits their enrollment didn't go down too well with the other students and says she was picked on, but refused to let them upset her: "People try, but it doesn't always work. At school, and some people try to cyber bully me. They try to get to me with words, but that doesn't really work."
Paris also revealed she is wary of making new friends as she's not sure if they like her for her or because she's famous. "If I feel someone is being fake to me, I will just push away," she told Oprah Winfrey.
Click to continue reading Michael Jackson's Daughter Bullied at School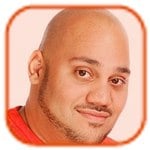 Posted by Andru Edwards Categories: Television, Child Stars, Obituaries, Where Are They Now?
Michael Jackson's daughter has said coping with his death has not gotten any easier for her.
The 14-year-old child of the late singer - who died aged 50 at his home in Los Angeles - admitted that the loss is still difficult three years on.
"It never gets any easier," she told Oprah Winfrey.
In the interview on Oprah's Next Chapter, airing Sunday on OWN, Paris will address Michael's June 2009 passing due to an overdose of the powerful anesthesia propofol. His physician, Dr. Conrad Murray, was sentenced to four years in prison after he was convicted of involuntary manslaughter for administering the drug.
Paris is pursuing an acting career, starring in the upcoming fantasy movie Lundon's Bridge and the Three Keys.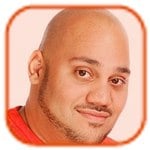 Posted by Andru Edwards Categories: Music
The house where Michael Jackson died has gone up for sale. The Beverly Hills mansion - in which the "Thriller" singer passed away from acute Propofol intoxication in June 2009 aged 50 - went on the market on Monday for $23.9 million and, according to gossip website TMZ, a '"major celebrity" will look at it tomorrow.
The realtor - Mauricio Umansky, the CEO and co-founder of The Agency in Beverly Hills - will only show the property to serious buyers who have pre-qualified by proving they have the cash to buy the home.
The property - which Michael rented and lived in with his three children, Prince, 15, Paris, 14, and 10-year-old Blanket - has been on and off the market since the "Man in the Mirror" hitmaker died and is completely empty.
Click to continue reading Michael Jackson's Homes Goes on Sale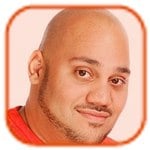 Posted by Andru Edwards Categories: Music, Obituaries
Lionel Richie thinks Michael Jackson was the "silliest guy" he's ever met.
The 62-year-old singer will always remember the late singer as someone who was "funny and silly" because he often used to make the "Dancing on the Ceiling" hitmaker laugh at "inappropriate times."
"Michael Jackson was the silliest guy I ever met. He liked to trigger attacks of laughter at inappropriate times. I remember watching a dignitary giving a speech, and he looked over and started giggling ... that just set me off. That to me was who he really was. What we say later was a product of failure of the rest of his life. The guy was just funny and silly."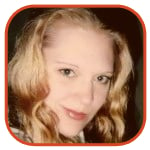 Posted by K.C. Morgan Categories: Music, Legal Issues
The trial for Michael Jackson's manslaughter case will be televised.
Judge Michael Pastor made the ruling on Monday, one that will shine a spotlight on Dr. Conrad Murray. Dr. Murray is the physician who was responsibly caring for Jackson at the time of the singer's death.
Opening statements for the trial will begin in April.
Read More
| TMZ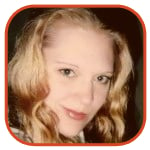 Posted by K.C. Morgan Categories: Music, Child Stars, Legal Issues
His legal defense seemed a little shaky from the word go.
Dr. Conrad Murray, the physician who cared for pop star Michael Jackson during the singer's final days, has been ordered to stand trial for involuntary manslaughter. Murray claimed that Jackson injected himself with a lethal dose of Propofol, but the judge has ruled that Murray's case will continue.
Meanwhile, Murray has been stripped of his medical license. Members of the Jackson family (Katherine, Janet, La Toya, Jackie, Jermaine and Marlon) were present during last week's hearing, which ended in the current ruling. "I'm happy so far," said La Toya of the events.
Testimony in the hearing took six days, where more than 20 witnesses were heard for the prosecution. No witnesses were called for the defense during the hearing.
Click to continue reading Conrad Murray: Ordered to Stand Trial for Michael Jackson Manslaughter
Read More
| E! Online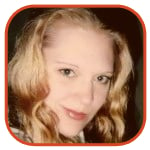 Posted by K.C. Morgan Categories: Music, Child Stars, Legal Issues, Rumors
The prosecutor in Dr. Conrad Murray's manslaughter case believes the defense will place the blame on Michael Jackson.
Murray is charged with killing the Prince of Pop by administering a fatal dose of Propofol.
"I do think it's clear the defense is operating under the theory that the victim, Michael Jackson, killed himself," said Los Angeles County Deputy District Attorney David Walgren.
According to TMZ, Murray says Jackson administered the drug to himself while the doctor was momentarily out of the room.
Read More
| TMZ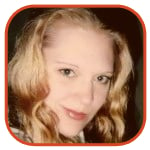 Posted by K.C. Morgan Categories: Music, Legal Issues, Rumors
Yesterday, gossip site TMZ reported that Joe Jackson, father of the late pop star Michael Jackson, is suing physician Conrad Murray for wrongful death on the grounds that the good doctor was partying at a strip club the night Michael died. The claim is that Murray was drinking at Sam's Hofbrau, a night club specializing in skin, merely hours before he administered a lethal injection of IV medication Propofol to Jackson.
A representative from Dr. Conrad Murray's defense team says the claims are completely untrue, stating "In the weeks before Michael [Jackson] died, Murray barely had time to take a shower." As for the cocktail claims, the rep says Murray "does not drink."
Read More
| TMZ

© Gear Live Media, LLC. 2007 – User-posted content, unless source is quoted, is licensed under a Creative Commons Public Domain License. Gear Live graphics, logos, designs, page headers, button icons, videos, articles, blogs, forums, scripts and other service names are the trademarks of Gear Live Inc.