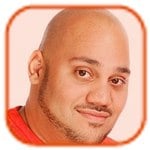 Posted by Andru Edwards Categories: Television, Features
Michael Lohan is writing his memoir.
The father of troubled actress Lindsay Lohan has signed a deal with South Florida PR firm TransMedia Group and its founder Tom Madden to co-write the book, which will focus on his "rise from drug addiction and imprisonment to a Bible-quoting minister, drug interventionist and successful businessman." Mr. Madden said the tome, I'm Not Your Daddy Dearest... If I Can Turn My Life Around, So Can You, will show a different side to Michael than has been previously portrayed.
"So much of the press Lohan receives misfires as it characterizes him as a 'drug abusing, felonious stock trader,' as opposed to the decent, honorable guy I know. Readers of his tell-all memoir will meet a very different Michael Lohan, the real one," he explained.
The autobiography is also set to focus on Michael's troubled relationship with Lindsay. "Our publicity will show Lohan cares about his daughter, how he battled his own addiction and today helps others stay clean. Often he pleads in interviews for a judge to order his falling star daughter into a six month drugs/detox program which he believes she desperately needs," he added.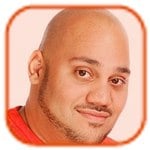 Posted by Andru Edwards Categories: Movies, Rumors
Lindsay Lohan allegedly hasn't decided if she wants to meet her new half brother once he is born.
The Liz & Dick actress - whose father Michael Lohan took a paternity test recently which confirmed that 17-year-old Ashley Horn is his daughter - reportedly said she wants nothing to do her and called the situation a "circus," but she might still have a relationship with Michael's new baby boy who is due to arrive on January 31.
"Lindsay is very loyal to her mom Dina and hasn't forgiven Michael for leaking a phone call between them last month. What makes matters even more complicated about the new baby Michael is expecting in January is that it's with one of her ex-friends, Kate Major," a source close to the star said.
But Michael said he wants to hear Lindsay's feeling directly from her and hopes she will have a relationship with both of her half-siblings. "What p***es me off is people say sh*t that isn't even what she or we say. If it's not from the horse's mouth it means nothing," he said.
Click to continue reading Lindsay Lohan Might Meet Baby Half-Brother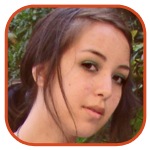 Posted by Robin Paulson Categories: Movies, Television, Child Stars, Features
So Lindsay Lohan has a half-sister - big deal! Well, that's at least how the actress is handling it, anyway.
Lohan appeared on Friday's Good Morning America to promote her big comeback TV movie, Liz & Dick, and she spared few moments discussing her half-sister Ashley Horn, who was recently revealed by her father Michael on The Trish Goddard Show earlier this week.
When talk show host Amy Robach brought up the subject of her new family member, Lindsay responded, "I didn't even hear that, so thanks for the news." Robach pressed on again and Lindsay was more adamant: "I don't pay attention to any of it. I can't... I don't really want to get into that because. I want to stay on the positive side of things."
When previously asked by TMZ about Horn, Lindsay said that "[had] no hard feelings towards Ashley but finds the situation 'disgusting' especially because Micheal had the affair while he was still married to (and having kids with) wife Dina."
Read More
| Daily Mail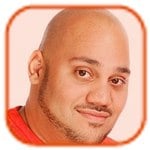 Posted by Andru Edwards Categories: Television, Child Stars, Features
A paternity test has revealed Lindsay Lohan's father has another daughter.
The Liz & Dick star's dad Michael Lohan appeared on The Trisha Goddard Show to find out whether 17-year-old Ashley Horn is the actress' half sister and he now wants to get to know the teenager after a sample of his DNA proved positive. "While I am sorry this took so long, we finally have the answer, we are all okay with it and we will deal with it in the best way!" he said.
Click to continue reading New Sister for Lindsay Lohan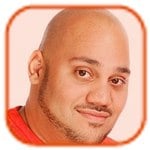 Posted by Andru Edwards Categories: Movies, Television, Child Stars, Legal Issues
Lindsay Lohan's father is seeking a conservatorship for her.
Michael Lohan is convinced his daughter has resumed abusing drink and drugs and after trying to stage an intervention on Friday he is trying to go through the courts to get a conservator appointed to look after Lindsay.
Michael claims his daughter is hanging out with the wrong people, including her mother, Dina Lohan. He is not requesting he be made conservator - an appointed person who has legal control over the subject - as he doesn't want to be in control of Lindsay's finances, so people can accuse him of going after her money. According to website TMZ, Michael wants a judge to decide who to appoint conservator, but he says he will not accept Dina.
Michael has told his lawyer the first thing he plans once there is a conservatorship in place is to convince them to send Lindsay to rehab. He claims every time Lindsay has been to rehab "she went in dirty and didn't come out clean."
Click to continue reading Lindsay Lohan's Father Seeking a Conservatorship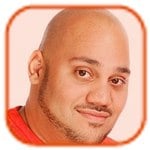 Posted by Andru Edwards Categories: Movies, Child Stars, Legal Issues, Rumors
Lindsay Lohan is reportedly seeking a restraining order against her father.
The Liz & Dick star - whose father Michael staged an unsuccessful intervention with her on Friday amid fears she is drinking and using drugs again - is said to be looking into filing a protection order against him. A source close to the 26-year-old actress told gossip website TMZ that Lindsay feels the only way to stop her father from interfering in her life is to take legal action.
The troubled starlet - who recently cut Michael out of her life after he recorded their telephone conversation during which she was fighting with her mother Dina and made it public - will allegedly meet with a lawyer in New York next week and has the full support of Dina.
Meanwhile, fitness trainer Josh Chunn - who Michael claimed is dating his daughter and was present during his failed intervention - has opened up about his relationship with her: "I've been trying to get Lindsay to focus. But how do you get her to focus with all the stuff going on around her? I can barely focus. She's a strong girl. She's cleaning up. I just want her to be OK. I think I'm the best influence on her. The deal is she is surrounded by a bunch of f**k-ups."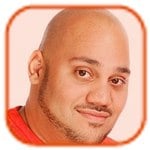 Posted by Andru Edwards Categories: Movies, Television, Child Stars, Drugs, Drunk, Rivalries
Lindsay Lohan's father Michael is said to be using her to stay in the spotlight.
The Liz & Dick actress's mother Dina Lohan has claimed that her ex-husband only attempted to stage an intervention with their daughter - who reportedly failed to show up for work on the set of her new movie The Canyons this week - because he wants to be famous himself.
"This sole act by my ex was not an intervention nor was this extreme antic sanctioned by any member of Lindsay's family or her professional team of handlers. It's all about her father obsessed with making a name for himself in the news once again. It's sad and I hope he stops masquerading as her father in public and starts acting like one in private," Dina told TMZ.
Michael tried to stage an intervention at his daughter's home in Beverly Hills on Friday because he fears she has relapsed and is drinking and using drugs again. He claimed he was worried about the 26-year-old star following a string of troubling incidents recently including a huge fight with her mother Dina and said he did not involve Dina in the intervention because it would be "like the blind leading the blind."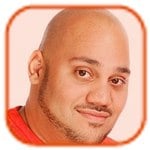 Posted by Andru Edwards Categories: Movies, Child Stars
Lindsay Lohan had to go to hospital after suffering a bad asthma attack, according to her mother.
The 26-year-old actress was taken to the Mount Sinai Medical Center in New York City on Sunday night after complaining of severe chest pains which she believed were a symptom of pneumonia. According to Dina, 50, the high pollen count in the city triggered her daughter's asthma, which was so severe she had to have medical attention.
"Lindsay had not been feeling well all last week following a week of high pollen counts in New York. She has had bronchial asthma ever since she was little," Dina said.
It was the showbiz matriarch who made Lindsay go to the hospital because she was so worried about the state of her breathing. "Dina brought Lindsay to the hospital emergency room herself. She's at Dina's home now, resting. Her mother is keeping a close eye on her. She's safe," a source told New York Daily News.
Click to continue reading Lindsay Lohan Had an Asthma Attack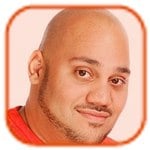 Posted by Andru Edwards Categories: Movies, Television, Child Stars, Rants
Lindsay Lohan's dad has accused her mother of ruining her life. The patriarch told RadarOnline that there is trouble brewing between the parents of the former Disney star and her siblings.
After hearing that Dina Lohan - the mother of Lindsay, her sister Ali and brothers Cody and Michael - is starring in a reality show, Michael ranted about her participation.
"Are you kidding me? She's out of her mind. What is she trying to do the same to someone else? Her reality career is in full drive? Please? She just lied about that too! First, producing a movie starring my son Michael, then a cameo on a show, then her own show!" he said.
Michael said that his ex-wife should not take credit for their children's skyrocketing careers as they did the work themselves: "She brought OUR kids to many levels of success? Please, Lindsay is the talented one; she did it on her own. And as for Ali, her beauty got her in the door! Dina never made it in the modeling or entertainment business! If she accomplished anything, Dina destroyed the kids by lying to them and alienating them from me after the divorce!"
Click to continue reading Michael Lohan: Dina Destroyed Lindsay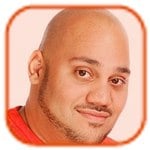 Posted by Andru Edwards Categories: D-List
Michael Lohan has been rushed back to hospital, just hours after being released.
The showbiz patriarch - who is the father of troubled actress Lindsay Lohan - was taken into hospital after complaining of chest pains last month, and underwent heart surgery in the hope of unclogging an important artery on Monday. While the 51-year-old star was released from hospital in Fort Myers, Florida, this morning after the surgery was deemed a success, he was rushed almost straight back to the emergency room with a bacterial infection.
"When Michael went back to the rehab center he was running a really high fever, so he went directly back to the hospital. He's in the emergency room now," his friend Tom Murro told RadarOnline.com.
Once the former Wall Street trader's condition is stable, it is thought he will return to his court-ordered treatment facility, where he is currently participating in an anger-management intervention scheme after pleading no contest to four domestic violence charges against former fiancee Kate Major.
© Gear Live Media, LLC. 2007 – User-posted content, unless source is quoted, is licensed under a Creative Commons Public Domain License. Gear Live graphics, logos, designs, page headers, button icons, videos, articles, blogs, forums, scripts and other service names are the trademarks of Gear Live Inc.