Miley Cyrus thinks it feels "right" to be engaged to Liam Hemsworth.
The "Party in the U.S.A." singer claims her relationship with the Hunger Games actor is progressing naturally, and the pair - who were rumored to be experiencing problems recently - have simply made a conscious decision not to be so open about their personal life to the media.
"We have a house together and dogs. It just seems right to be wearing this ring and to be committed. But we keep our relationship low-key and don't talk about it any more. We were too nice to the world and gave them too much insight - into my life and my puppies and my house - and I just don't feel they get that privilege any more. Like on my Twitter, I'm much more ... not conservative, but you don't see a picture of my dogs. You don't get that personal stuff any more."
Miley, 20, and Liam, 23 got engaged last summer after falling for each other on the set of rom-com The Last Song in 2010, but Liam has reportedly got "cold feet," and the wedding has been postponed, amid speculation he was fed up with Miley's constant partying.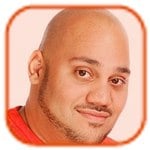 Posted by Andru Edwards Categories: Movies, Music, Television, Engagements, Weddings, Rumors
Liam Hemsworth and Miley Cyrus have postponed their wedding. The couple had originally planned to tie the knot this summer but after a series of difficulties, including Liam allegedly flirting with other women and Miley's wild partying, they have decided to work on their relationship before making the huge commitment.
"They want to figure out their life together before they get married. They're still engaged and living together. They just think that there is no rush with the wedding and that it's better that they wait a bit. They were never in a rush to get married," a source told People.
Miley's dad Billy Ray Cyrus recently admitted he doesn't know if the wedding is going ahead. When asked if they will get married, he said, "I don't know. I know as I was writing a book, I wanted to keep that particular moment [Miley's wedding] as open-ended as possible. I didn't know the answer." However, Billy Ray insists Miley, 20, and 23-year-old Liam are still "great friends." He added, "They're young, they're kids, the great news is they're great friends, they're really good friends. I play it by ear, I know whatever's meant to be that's the way it's going to happen."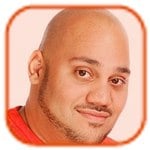 Posted by Andru Edwards Categories: Movies, Music, Weddings, Rumors
Miley Cyrus has postponed her summer wedding.
The 20-year-old "Touch the Sky" singer - whose relationship with Liam Hemsworth, 23, has been on the rocks recently amid allegations of cheating and wild partying - was due to tie the knot in June but the couple have decided to put their big day on hold as they continue to work through their issues.
"They were supposed to get married in June. But there have been so many problems with them, they thought it was best to work out their issues before making such a big commitment. They aren't ready. Their families are both concerned. They don't want to see Miley and Liam get married and then get divorced. They're very young to be getting married," a source said.
The Hunger Games star's sister-in-law Elsa Pataky, who is married to his brother Chris Hemsworth, 29, confirmed on Monday that she is not sure if their wedding in still on.
Click to continue reading Miley Cyrus Postpones Wedding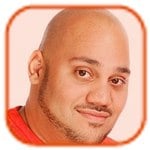 Posted by Andru Edwards Categories: Movies, Music, Break-ups, Engagements, Photos, Rumors
Miley Cyrus is wearing her engagement ring again. The Hannah Montana star tweeted a picture of herself wearing her 3.5 carat Neil Lane sparkler, following weeks of speculation she had called off her wedding to fiance Liam Hemsworth.
The picture shows her having a "onezie party (of one)" in an animal-themed outfit, with her expensive ring clearly on display. "When you don't know what to wear ... Wear a onezie. #killtwobirdswithoneonezie (sic)" she added.
Click to continue reading Miley Cyrus Wearing Engagement Ring Again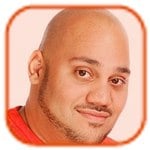 Posted by Andru Edwards Categories: Movies, Music, Photos
Miley Cyrus has had a new tattoo following her reported split from Liam Hemsworth.
The 20-year-old singer and her 23-year-old fiance Liam Hemsworth have been the subject of speculation about the state of their relationship and in a bid to show the world she's not letting her personal problems get her down, she has had two hearts etched onto her wrist.
Miley - who has several other tattoos - got the inking done at tattoo master Kat Von D's High Voltage store over the weekend and Kat was quick to show off the final result, which is inspired by Leonardo da Vinci's anatomical heart.
In a Twitter post, Kat wrote, "Just did the RADDEST tattoo on @MileyCyrus - a miniature rendition of a daVinci anatomical heart! (sic)" She then posted a picture of her needle work.
(FYI - You can also follow VIP Breakdown on Twitter.)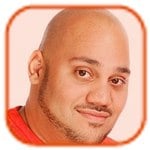 Posted by Andru Edwards Categories: Movies, Music, Break-ups, Rumors
Miley Cyrus and Liam Hemsworth have reportedly split.
The couple - who have been dating since 2009 but separated twice in 2010 - have reportedly gone their separate ways after the former Hannah Montana star's partying ways became a "problem" for the Hunger Games actor.
"Miley and Liam are done; it's over. She likes to party really hard and can be pretty wild. It became a problem for him," one source said.
Another source added to the New York Post, "They have broken up before, and are broken up again now. There was drama because she suspected he had a wandering eye. And she recently tweeted a denial that he cheated. While Miley has insisted they are still together, right now they are very, very much apart."
Liam - who proposed to the 20-year-old singer-and-actress last March - recently flew back to his native Australia to escape his problems and spend time with his brother Chris Hemsworth and the actor's family, wife Elsa Pataky and nine-month-old daughter India Rose.
Liam Hemsworth needs a break from Miley Cyrus.
While the Hunger Games actor's relationship with his 20-year-old fiancee is alleged to be in trouble amid claims about his infidelity, the couple are still together but Liam has decided to fly home to Australia for some space.
"Liam did fly home to Australia so they could have a break. He has been spending time with his brother Chris, with whom he is very close. Miley is still upset with Liam. She took her engagement ring off to make him mad. But, it doesn't mean that they have split. Miley says they are still together. Miley is crazy about Liam, but sometimes doesn't treat him great. She likes things her way and tends to play games. Liam is also a strong person and that's why they often butt heads," a source said.
While Liam, 23, was alleged to have cheated on Miley with January Jones, 35, insiders insist the pair have been friends for some time. "[They] used to go clubbing together in Los Angeles. They have been friends for a while," a source explained.
Miley Cyrus's relationship with fiance Liam Hemsworth has allegedly hit a "rough patch."
The Hunger Games actor is reportedly not happy that the LOL actress - who recently joked she will have 30 wedding dresses - is focusing all her energy on recording her fourth album and doesn't have as much time for him recently.
"Liam and Miley are done. Miley put her career on hold to spend all her time on Liam. Now that she's back recording her fourth album, he's not happy. She says she's over it," a source said.
The couple - who got engaged last summer - has been plagued by break-up rumors recently after Liam, 23, was spotted chatting closely with Emma Watson and leaving a bash with January Jones, 35, while enjoying nights out in Hollywood without his 20-year-old fiancee around the Oscars late last month.
Miley has previously said that she's in no rush to get married, considering she already feels like she is.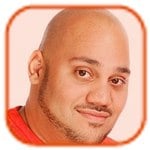 Posted by Andru Edwards Categories: Movies, Music, Clothing, Style
Miley Cyrus has revealed she has a crush on Kristen Stewart. The "Can't Be Tamed" singer admits she is a huge fan of the Twilight Saga: Breaking Dawn - Part 2 actress and her style.
The 19-year-old singer tweeted a picture of the 22-year-old "On The Road" star on Sunday from the London premiere of the new vampire movie taken last week, in which she was wearing a sparkling lace jumpsuit by Lebanese designer Zuhair Murad, and wrote, "K Stew keeps getting better! Ughhh this look is soooo goooood! #girlcrush (sic)."
Click to continue reading Miley Cyrus Admires Kristen Stewart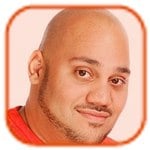 Posted by Andru Edwards Categories: Music, Child Stars, Legal Issues
Miley Cyrus has secured a three year restraining order against her jailed stalker.
The "Can't Be Tamed" singer - who was left terrified when intruder Jason Luis Rivera broke into her property wielding a pair of scissors in September - has obtained a protection order against him even though he is still behind bars as she fears for her safety once he is released. The 40-year-old intruder was sentenced to 18 months in jail, although he is expected to be released in May 2013 due to overcrowding, and the 19-year-old starlet was eager to secure a permanent stay away order.
Miley - who is engaged to 22-year-old actor Liam Hemsworth - has refused to move home in spite of the terrifying incident during which Rivera attempted to enter her gated mansion claiming to be her husband. A source close to the star has previously said, "She doesn't plan on moving from her home and will not allow crazy people ruin her life. When she is home, she has her own security team that she trusts and is confident they would protect her. She will not be affected by the incidents that have happened recently at her house. She is relieved that no one was injured and hurt but moving is not an option."
© Gear Live Media, LLC. 2007 – User-posted content, unless source is quoted, is licensed under a Creative Commons Public Domain License. Gear Live graphics, logos, designs, page headers, button icons, videos, articles, blogs, forums, scripts and other service names are the trademarks of Gear Live Inc.