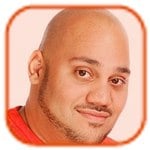 Posted by Andru Edwards Categories: Music
Enrique Iglesias likes to get naked with his friends.
The "I Like It" singer - who has been dating tennis ace Anna Kournikova since 2001 - is not embarrassed by nudity and often strips off with his pals.
"I don't know if I'm cool with it, but I'm not extremely embarrassed. I kind of like making fun of myself. I have five good friends and one of them is an exhibitionist so I think we all follow him. Whenever he gets naked we all get naked and do stupid things."
However, the 35-year-old singer was worried that Nicole Scherzinger would be embarrassed when she had to strip off for a steamy video to accompany their "Heartbeat" duet. "I'm a dude at the end of the day. It's a lot easier for a guy than a girl. She had the difficult task. But she was a trouper and the director made it very easy and made it look good. I think as long as they're tasteful, naked scenes are cool," said Iglesias of the Pussycat Dolls lead singer.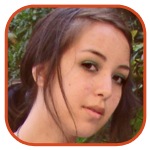 Posted by Robin Paulson Categories: Music, Clothing, Fashion Police, Style, Photos
Pop
singer
artist Lady Gaga has come a long way since her bubbly, fresh Rolling Stone cover. To prove it, she has ditched the pink lipstick and blonde afro for assault rifles and slick bob.
Still barely clothed for her second Rolling Stones cover, Gaga displays a current habit of reusing her music video wardrobe (i.e. "Telephone" studded bra and panties at a recent Mets game), as it's obvious these are the same guns from her Alejandro video. Economical or tiresome?
Read More
| Gaga Daily via Jezebel
Just as Christina Aguilera assures fans that there is no feud between her and Lady Gaga, pop star Katy Perry stirs up a ruckus on her Twitter page regarding the eccentric singer's latest music video, "Alejandro."
Shortly after the video's release today, Perry wrote, "Using blasphemy as entertainment is as cheap as a comedian telling a fart joke." The remark shouldn't come too surprisingly, as Perry (like Gaga) comes from a religious background (she got her career started singing gospel music); however, keep in mind that the statement is mouthed by the same person whose claim to fame was singing about a lesbian kiss.
The video, directed by Madonna favorite Steven Klein, is a whirlwind of Catholic images: latex nun outfit, swallowed rosary beads, and a crucifix-emblazoned raincoat getup. An obvious homage to the queen of pop, the fact that Gaga's video is either loved or hated seems to ring an air of accomplishment for the singer.
Will Perry's comment be enough to spark Gaga to defend her latest video?
(FYI - You can also follow VIP Breakdown on Twitter.)
Read More
| Katy Perry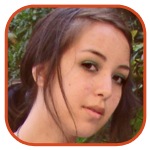 Posted by Robin Paulson Categories: Music, Television, Child Stars, Style, Videos
In her latest video "Can't Be Tamed," 17 year-old Miley Cyrus provocatively dances with men who look twice her age and writhes around a bed of peacock feathers in a barely-there corset all while mimicking infamous porn star expressions. Thankfully, the former Disney starlet has little worries at home, as she claims that her father Billy Ray Cyrus "loves it."
"I think my dad was thinking I was a little crazy while I was writing it because when you're hearing 'feathers coming out of your hands,' [you think] 'oh wow, looks crazy!'" said Cyrus.
Click to continue reading Billy Ray Loves New Miley Video
Read More
| Us Magazine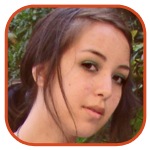 Posted by Robin Paulson Categories: Music, Clothing, Style, Photos
As if her stripper pole "performances" and risqué Vogue shoots with her dad weren't enough, reining teen pop star Miley Cyrus has to let the world know yet again that she isn't Hannah Montana. In a screenshot from her latest music video for "Can't Be Tamed," Cyrus sports a one-piece that shockingly covers up more than her usual costumes.
A touch of Lady Gaga's theatrics and a pinch of Britney's Circus theme, the image shows a busty Cyrus surrounded by a group of feathered dancers. Oh, and it appears as if she's gripping a whip…
Is her look too provocative for a 17-year-old Disney graduate? Catch the music video premiere on E! News tomorrow at 7 p.m.
Read More
| E! Online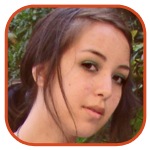 Posted by Robin Paulson Categories: Music, Style, Rumors
When she's not too busy partying or having her personal phone conversations recorded, Lindsay Lohan is tuning into Lady Gaga's music!
The somewhat-working actress reveals on her Twitter page that she has been obsessed with Gaga's Bad Romance video and expresses her
interest
desperation in collaborating with the popular artist.
"LADY GAGA IS F*)K!NG EP!C !!!!!!!!!!!!!!!!!!!!!!!!!!!!!!!!!!!!!!!!! i want to do a mini movie music video with @ladygaga in la, nyc, and all over europe. @ladygaga OBSESSED WITH YOUR NEW VIDEO! you've just become epic in my book ** [sic]"
I'm not sure if becoming epic in Lohan's book is a compliment or something to flat-out ignore. If anything, a collaboration with Lohan would be a major downgrade and regression (two words: Labor Pains).
Either way, I have a feeling that the Alexander McQueen-loving Gaga wouldn't be one to instantly jump on to a collaboration with a fashion house wrecking creative advisor like Lohan.
(FYI - You can also follow VIP Breakdown on Twitter.)
Read More
| Lindsay Lohan's Twitter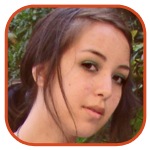 Posted by Robin Paulson Categories: Music, Clothing, Style, Photos, Paparazzi Photos
As much as I adore Lady Gaga, I find it hard to believe that she would be hiding from the paparazzi. This is someone who lives in the spotlight, soaking up all the fame and attention she can acquire. So what gives as of late?
Was her makeup and attire too normal for her standard outings? She was snapped up in London this past week with little more than lingerie!
Perhaps she's been exhausted over her new video, which she postponed a day due to her perfectionism. Whatever it is, let's hope she gets well soon!
Read More
| Gaga Daily

Today, Heidi Montag used her personal website to share her latest project with us.
For her second music video, the reality star tries her best to impersonate an 80's aerobics instructor. Unfortunately, she lacks the vocal coordination to be Olivia Newton-John and the physical coordination to be Jane Fonda.
The best part? The debut of "Overdosin'" experienced it's share of technical glitches. The clip below loses sound at around at the 3:50 mark…but that, thankfully, spares us from having to listen to the full 10-minute clip.
And I thought her beach video looked cheap.
Read More
| Us Magazine

Earlier this month, we introduced you to Ali Lohan's new single. Now we're getting our first look at the video for 'All the Way Around.'
While the video does a good job of making the reality star look far more wholesome than her bigger sister, I'm confused as why this was constructed with clips found on Living Lohan's editing floor. Seriously - if I wanted to see more Dina Lohan, I'd actually watch the show.
Here we go again. There's yet another television star who wants to make it as a singer. This time around Hayden Panettiere (Heroes) is the one assaulting our ears.
In a recent interview on his radio show, the 18-year-old told Ryan Seacrest she's invested a lot into her music. In fact, she's actually been working on her album for four years. (I can only imagine what 14-year-old Hayden would have produced.)
Listen to her new single, 'Wake Up Call', and let us know your opinions. Am I the only one who thinks the music doesn't match the tone of the video?
Click to continue reading Listen to Hayden Panettiere's New Single
Read More
| People

© Gear Live Media, LLC. 2007 – User-posted content, unless source is quoted, is licensed under a Creative Commons Public Domain License. Gear Live graphics, logos, designs, page headers, button icons, videos, articles, blogs, forums, scripts and other service names are the trademarks of Gear Live Inc.