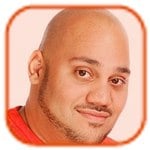 Posted by Andru Edwards Categories: Music, Features
Taylor Momsen has hinted she would pose naked for Playboy.
The Pretty Reckless singer - who shows off her nude butt on the front cover of the band's new album Going To Hell, which is available now - insists she would be happy to listen to offers from Hugh Hefner's famous magazine but insists the shoot would have to have a "purpose" to it.
"It's not something I'm pursuing. It would have to depend on a lot of factors [but] I don't rule anything out until it hits me in the face. It would depend on the shoot and if there was a purpose for it. I've done FHM and Maxim. FHM was based on the "My Medicine" video and the Maxim shoot was a take on the rock and roll lifestyle of New York City. Everything has to have a story behind it, not just, 'Taylor getting naked again.'"
The 20-year-old star appears naked in the video for her band's single "Heaven Knows," and she made the decision to take off her clothes for the promo because she wanted to create a live action version of the LP cover, which she describes as a "beautiful, iconic and artistic photograph."
Click to continue reading Taylor Momsen Wouldn't Rule Out 'Playboy'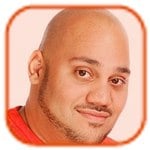 Posted by Andru Edwards Categories: Television, Style, Photos
Kim Kardashian wants to pose naked for Playboy.
The reality TV star has expressed her desire to do a "nude shoot" for the men's magazine after she gave birth to her daughter North West - her first child with partner Kanye West - on June 15. She made the revelation in scenes filmed for the upcoming series of Keeping Up with the Kardashians - and has admitted she would like to take part in another risque photo shoot.
Speaking before her baby's birth, she said, "As soon as I pop this thing out, I want to do Playboy or some nude shoot."
Kim - who posed for the magazine in 2007 - previously blasted the publication for posting the photographs online in 2010, once she became famous. However, she has also claimed her decision to appear in Playboy was to cement her "independence."
Click to continue reading Kim Kardashian Wants to Do a Nude 'Playboy' Shoot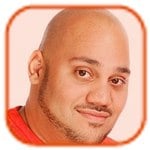 Posted by Andru Edwards Categories: Movies, Clothing, Red Carpet, Oops Photos, Paparazzi Photos
Anne Hathaway is ''devastated'' over the publication of photos which show her going "commando."
The 30-year-old actress was emerging from her car for the Les Miserables premiere in New York City on Monday when her black Tom Ford dress rode up and showed that she was wearing no underwear in front of waiting photographers. Some of the pictures have now been published and Anne feels humiliated knowing the world has seen her private parts.
Speaking to Vanity Fair writer Ingrid Sischy at a luncheon the following day, the New York Daily News newspaper overheard her say, "I was getting out of the car and my dress was so tight that I didn't realize until I saw all the photographer's flashes. It was devastating. They saw everything. I may as well have lifted up my skirt for them."
Click to continue reading Anne Hathaway "Devastated" Over Commando Photos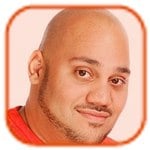 Posted by Andru Edwards Categories: Television, Child Stars, Legal Issues, Photos, Oops Photos, Rumors
Ariel Winter's mother has threatened to sue a Hollywood publicist over an alleged plot to create a naked picture scandal. The Modern Family star's mother Chrisoula "Chrystal" Workman - who is currently not the 14-year-old actress's legal guardian after she was removed for her care more than two months ago amid accusations of abuse - claims public relations expert Jonathan Hay fabricated a story about her trying to leak naked pictures of her eldest daughter Shanelle Workman, 34, who was awarded temporary custody of Ariel.
Click to continue reading Ariel Winter's Mother to Sue Publicist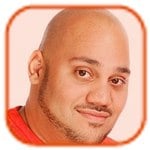 Posted by Andru Edwards Categories: Television, Celebrity Babies
Holly Madison doesn't want her daughter to pose nude for Playboy. The pregnant blonde has stripped off for the men's magazine, which is owned by her ex-boyfriend Hugh Hefner, but she isn't keen on her child following in her footsteps.
"I don't think people are treated with respect in that environment. I'm from a small town and you grow up seeing people like Jenny McCarthy or Pamela Anderson, who made it big after doing Playboy. You think it's this glamorous thing until you realize how much you're judged for it. Luckily kids don't want to be like their parents, so I don't think she'll see anything cool or rebellious about posing for Playboy. I'm down for whatever direction in life she wants to go but I think she can do better."
Holly, 33, is expecting her first child with boyfriend Pasquale Rotella and she is due to give birth in March. The Holly's World star knows she will have to work hard to regain her stunning figure, but she will resist any offers from Playboy to show off her post-baby figure when she is back to her sexy best:
Click to continue reading Holly Madison Doesn't Want Daughter to Pose for Playboy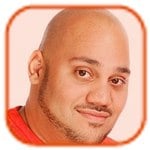 Posted by Andru Edwards Categories: Television, Child Stars, Legal Issues, Rumors
Ariel Winter's mother reportedly tried to get a Hollywood publicist to create a nude photo scandal.
The Modern Family star's mother Crystal Workman - who lost guardianship of her 14-year-old actress daughter amid allegations of physical and emotional abuse last month - allegedly tried to get publicist Jonathan Hay to leak naked pictures of her other daughter Shanelle Workman, 34, who was given temporary custody of Ariel.
The PR guru told gossip website RadarOnline.com, "Crystal Workman, the mother of Ariel Winter, wanted me to represent her and leak nude photos in the media of her other daughter Shanelle Workman. In all my years of being a publicist, I have never seen anyone stoop as low as wanting to sell out and destroy the reputation of her own daughter. Crystal said she wanted the public to see Shanelle for who she really was and smear her daughter in attempts to try and get custody back of Ariel. Crystal has called me nonstop in the last 48 hours, trying to get me to leak these pictures. Clearly, Ariel is in the right place with Shanelle and away from her mother."
Click to continue reading Ariel Winter's Mother Tries to Create Nude Scandal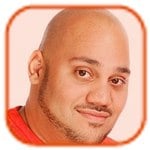 Posted by Andru Edwards Categories: Child Stars, Legal Issues, Paparazzi Photos, Rumors
Duchess Catherine is said to be begging Prince William for forgiveness.
The mortified Duchess of Cambridge is reportedly terrified she has ruined her reputation and embarrassed her husband after she was completely exposed in a new series of intimate photos.
"Kate is mortified. Since she and William met, she's constantly been on guard against embarrassment. When they used to go away with William's friends, Kate would lecture everyone on what not to do in case there were photographers," a source told OK!.
The 30-year-old future Queen is devastated at the thought of upsetting him and the rest of the royal family and can't stop apologizing since the photos of her sunbathing topless hit newsstands earlier this month. But there could be some good news for Kate as a Danish magazine has denied publishing "bottomless" pictures of the Duchess in recent days.
Click to continue reading Duchess Catherine Apologizes to William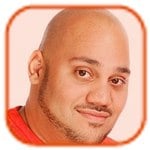 Posted by Andru Edwards Categories: Weddings, Legal Issues, Paparazzi Photos
Britain's Duchess Catherine is putting her latest embarrassment behind her.
The Duchess of Cambridge - who was completely exposed in a new series of intimate photos - stepped out to attend a close friend's wedding today. The 30-year-old reportedly looking happy and relaxed as she watched her father walk bride Thierry Kelaart up the aisle at St Bartholomew's church near Henley-on-Thames, Oxfordshire.
"The wedding was lovely, absolutely lovely. I don't know why Michael Middleton was chosen to give the bride away but I know her father has passed away," a wedding guest told The Daily Mail.
Her glamorous appearance came just hours after Danish celebrity gossip magazine Se Og Hor printed a 16-page special of candid shots of her on holiday in the South of France with her husband, in three of which she is seen taking off her bikini bottoms. The new images appear to be part of the same set as the topless photographs published in French magazine Closer, before Italy's Chi newspaper and the Irish Daily Star went to press with them.
Click to continue reading Duchess Catherine Puts 'Bottomless' Photos Behind Her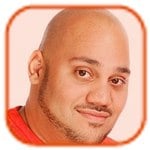 Posted by Andru Edwards Categories: Music, Photos
Lady Gaga has shared a picture of herself naked on the toilet.
The "Born this Way" hitmaker is seen holding a cigarette and pouting in the photograph, which was taken by acclaimed photographer Terry Richardson - who she previously worked with on the book Gaga x Terry Richardson - and posted on her website littlemonsters.com. It was accompanied by the cryptic caption "Lady Gaga Unretouched #2."
Meanwhile, the singer has also spoken out in support of gay marriage, to back France's plans to officially introduce same-sex unions. "It seems to me that gay marriage is something that is going to happen and it must happen. We are not equal and we will be only if we allow everyone to love freely," she said.
Following Pope Benedict XVI's apparent criticism, labelling same-sex relations as defective and harmful to society, she also argued against what she sees as his non-Christian stance. "This is not what Christians believe. It is the point of view of one person," she added.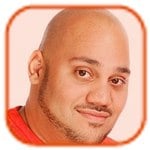 Posted by Andru Edwards Categories: Music, Legal Issues, Photos
Lady Gaga's former personal assistant insists the star has "no right to privacy."
Jennifer O'Neill is suing the "Bad Romance" singer for $380,000 in unpaid overtime from the $75,000-a-year job, alleging she was on call at all times and has issued a subpoena demanding some unpublished photos of Gaga, which she says support her claims.
However, the pop star is fighting the request for the photos - which were taken by Terry Richardson for the Lady Gaga x Terry Richardson book - calling them "private and personal" in court papers, prompting her former employee to argue against her "ludicrous" claim to privacy because of Gaga's outlandish behavior.
"[Gaga] is probably the last person in the world to care about her 'privacy,' exposing herself in all manner of bizarre and intimate ways for the world to see every day," Ms. O'Neill's lawyers wrote in papers filed in Manhattan federal court on Friday.
Click to continue reading Lady Gaga's Former Assistant Says She Has No Right to Privacy
© Gear Live Media, LLC. 2007 – User-posted content, unless source is quoted, is licensed under a Creative Commons Public Domain License. Gear Live graphics, logos, designs, page headers, button icons, videos, articles, blogs, forums, scripts and other service names are the trademarks of Gear Live Inc.