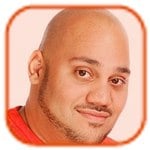 Posted by Andru Edwards Categories: Music, Television, Celebrity Babies, Rants
Kim Kardashian has hit back at suggestions she doesn't spend enough time with her daughter.
The reality TV star, who is currently accompanying her fiance Kanye West around the U.S. on his Yeezus tour, lashed out at one critic on Twitter and insisted their five-month-old little girl, North, is with her 24/7.
The brunette beauty was furious after one of her 18.8 million followers apparently questioned her bond with North in response to a tweet she posted on Saturday that read, "We took our baby girl swimming today for the 1st time, she loved it so much! #BestDayEver," and failed to include a photograph of the event.
Click to continue reading Kim Kardashian Hits Back at Critics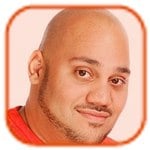 Posted by Andru Edwards Categories: Movies, Features
Octavia Spencer has no regrets about not having children.
The Fruitvale Station star admits her eggs are almost "past their expiration date," but insists she is "fine" with her decision to focus on her career instead of starting a family.
"I should be married and have 19 kids. And now I'm thinking my eggs are dying on the shelf. They're going to go past their expiration date. But it's what I chose, so I'm fine with that decision," the 43-year-old actress said, speaking at a roundtable discussion for The Hollywood Reporter.
Julia Roberts also participated in the interview, along with Amy Adams, Lupita Nyong'o, Emma Thompson and Oprah Winfrey, and confessed she felt she "earned" a break from Hollywood to start her family, including twins, Hazel and Finn, eight, and Henry, six, with husband Danny Moder after almost two decades of acting: "I had been working for 18 years when I had Hazel and Finn almost nine years ago. So I felt like I earned that time in my house and in my kitchen and in bed all day with these two little people. I felt that was my present to myself."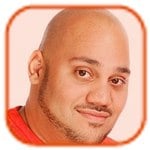 Posted by Andru Edwards Categories: Movies, Drugs, Drunk, Features
Colin Farrell feared he was "unhireable" due to his battles with drink and drugs.
The 37-year-old actor claims entering rehab for addiction to recreational drugs and painkillers in December 2005 helped salvage his burgeoning Hollywood career as he worried producers wouldn't want to hire him because of his hard-partying lifestyle: "I wouldn't have been able to maintain my life. The inside of rehab was a must-see for me at that stage. I was in a bad place. I'm sure I was becoming somewhat unhireable."
Following his sobering experience in rehab, the Irish star has gone on to enjoy critical acclaim in movies such as Saving Mr. Banks, but he says the greatest joys in his life are his two sons James, 10, and four-year-old Henry. When quizzed about his approach to parenting, he said, "Be present. Just run up and take it from there. My sons are fairly well behaved ... I don't know if that's a testament to me or them but they're lovely young fellas. You try to instil respect, politeness and gratitude for what they have and I just enjoy them immensely."
Click to continue reading Colin Farrell: I Was Becoming Unhireable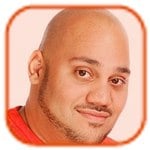 Posted by Andru Edwards Categories: Movies, Television, Pregnancies, Features
Josh Holloway is to be a father for the second time.
The former Lost star and his wife, Yessica Kumala, are expecting a brother or sister for their four-year-old daughter, Java. When asked about being considered a sex symbol, he told TV show Entertainment Tonight, "That's funny because I'm a family man. I've got a four-and-a-half-year-old daughter and another one on the way - pretty excited about that."
The 44-year-old actor - who married Yessica in October 2004 - has previously told how becoming a dad changed his focus in life: "I don't care how everything else goes now as long as I'm a good father."
Josh also spoke of how he wanted to be a "hero" to his little girl. "[Fatherhood has] made me hungry, and so joyous about life in general. I feel a responsibility to be a better human being. To be her hero. I mean, I gotta be. I will be," he said.
Click to continue reading Josh Holloway to Be a Dad Again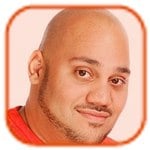 Posted by Andru Edwards Categories: Movies, Celebrity Babies, Features
Vince Vaughn says parenthood means having someone who is forced to listen to him.
The Internship actor - whose pregnant wife, realtor Kyla Weber, gave birth to the couple's first child, daughter Locklyn, in December 2010 - joked the best thing about being a dad is that Locklyn must pay attention to everything he says.
"It gives me someone that I can sit down [with] who really needs to listen to me. All kids bring their own joy, it's a lot of fun. There's nothing more fun than laughing and playing around with the kids," he said.
Vince, 43, reunited with his Wedding Crashers co-star Owen Wilson, 44 - who has a two-year-old son Ford, with ex-girlfriend Jade Duell - for The Internship and the proud fathers couldn't resists comparing notes about their kids on set. "Our kids are literally about the same age, so it was fun for us to swap pictures and stories," Vince explained.
January Jones says only her son should know who his father is.
The Mad Men actress - whose ex-boyfriends include Ashton Kutcher and Jason Sudeikis - is remaining tight-lipped about the identity of her 20-month-old son Xander's dad and has taken advice from legendary actor Jack Nicholson in how to approach difficult questions about the subject.
When asked to state who Xander's father was, the blonde beauty told The New York Times newspaper, "That's my son's business. It's not the public's business. Jack Nicholson once told me, 'You should never give your personal life away, otherwise people will pick you apart. They'll never believe in your character.'"
January believes women have a right to keep "secrets" and likes the idea of saving unknown information for a future project, such as a journal. "Women should have lots of secrets. It's our right to have secrets. Otherwise, what would we write in our memoirs?" she added.
Click to continue reading January Jones Will Keep Son's Father a Secret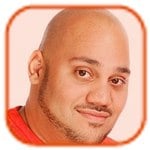 Posted by Andru Edwards Categories: Music, Television, Rivalries
Brandi Glanville has hit out at her ex-husband Eddie Cibrian for not being able to get in contact with their children.
The Real Housewives of Beverly Hills star bashed the actor on Twitter for preventing her from speaking to their sons, Mason, nine, and Jake, five, while they were staying with him and his wife LeAnn Rimes. The 40-year-old blonde author expressed her frustration in a message to Eddie on Twitter on Monday night writing, "Ive been trying to get a hold of my kids 4 over an hour no response to my calls, emails or messages. Maybe twitter will work (sic)."
The tweet provoked a defensive response from LeAnn, who soon wrote, "Funny, she just got off the phone w/ them. Sorry, we were doing baths, homework & dinner. All good! The phone rang, I picked it up. Never saw this til after. All you gotta do is call."
Click to continue reading Brandi Glanville Hits Out at Eddie Cibrian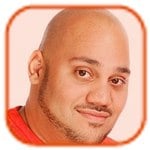 Posted by Andru Edwards Categories: Music, Features
Leona Lewis will "definitely adopt children."
The "Bleeding Love" hitmaker doesn't know if she'll have kids of her own but is determined to give a disadvantaged child a home after learning about her mum's childhood spent in care. Leona describes her mother Maria as a "hero" for her providing her with a wonderful home and giving her a sense of family unity.
"My mum is a hero to me, that's given me a very strong sense of family loyalty to those I trust. I will definitely adopt children. I'm not sure if I want my own."
The 28-year-old - who is a strict vegetarian and a campaigner for animals rights - has been working non-stop this year after teaming up with The Body Shop in March to create her own limited-edition make-up and fragrance range, which will feature bold, shiny lip gloss and shimmer palettes. Leona has also just completed her Glassheart Tour, which kicked off in April and hit 21 different venues across Germany and the United Kingdom.
Snooki is ready to have another baby. The former Jersey Shore star - who gave birth to her first child Lorenzo in August with her fiance Jionni LaValle - has revealed she wants to expand their family as soon as possible and would love to have twins.
The 25-year-old reality TV star - who real name is Nicole Polizzi - told HollywoodLife.com, "l want kids now, actually! Twins. [Twins run] In Jionni's [family], so it could be a possibility. I would love that!"
Snooki - who recently admitted she put pressure on herself to lose the 42 pounds she gained during her pregnancy because she feared Jionni would leave her - is still following her strict diet and fitness plan despite being back to 102 pounds: "I go to the gym seven days a week, I'm on a meal plan. The only thing I eat that I love is ice cream."
She previously admitted she and Jionni found it difficult adjusting to parenthood because of how it has affected their relationship. "It's definitely hard to have alone time, as me and Jionni are parents, and taking care of Lorenzo is all about Lorenzo. Hopefully we'll get that spark back," she said.
Click to continue reading Snooki Ready for Baby Number Two
Nicole Polizzi feels like Snooki is her "drunk alter ego."
The Jersey Shore star has left her wild days of partying behind her since giving birth to her son Lorenzo last August and admitted she barely recognises herself from her days on the MTV reality TV show.
"I feel like Snooki is my drunk alter ego. When I drink, she comes out and she's crazy and just does what she wants. And at the Shore house, it was a party vibe. That was our vacation and I was living in the moment. But I'm so over partying, I've been doing it since high school. My pregnancy just changed the way I view things. It's not all about being stupid and going out. It's about family and making memories and working out. I take everything more seriously."
Snooki - who is engaged to Lorenzo's father, Jionni LaValle - claims her friends aren't surprised by her transformation: "Some people said, 'I always knew you had it in you.' I just had to mature I guess. I was so used to having someone take care of me and now that I have Lorenzo, I'm doing everything on my own."
© Gear Live Media, LLC. 2007 – User-posted content, unless source is quoted, is licensed under a Creative Commons Public Domain License. Gear Live graphics, logos, designs, page headers, button icons, videos, articles, blogs, forums, scripts and other service names are the trademarks of Gear Live Inc.