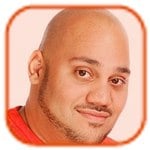 Posted by Andru Edwards Categories: Television, Dating, Features
Lena Dunham is happy with her curvy figure. The Girls creator and star - who is dating fun. guitarist Jack Antonoff - claims she wouldn't like to have the body of a Victoria's Secret model like Miranda Kerr and Alessandra Ambrosio because people would always be staring at her.
"There would be all kinds of weird challenges to deal with. I don't think I'd like it very much. I don't want to go through life wondering if people are talking to me because I have a big rack. Not being the babest person in the world creates a nice barrier. That said, I probably would want to see if I could get free food at restaurants. Then I'd call a doctor and see if she could return me to my former situation," the 26-year-old actress told Playboy.
Lena also revealed her taste in men has changed in recent years but she is now madly in love with Jack, whom she began dating last year: "When I was younger, I liked men who gave me some guff. Now I'm much more into someone who is interesting and open with his emotions, has a really good sense of humor and a passion for what he does, wants to hang out with my parents and doesn't want to stay out too late. If I can get excited imagining funny things he did as a kid, there's a pretty good chance I'm in love with him."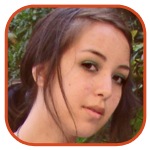 Posted by Robin Paulson Categories: Television, Weddings
Congratulations are finally in order for Hugh Hefner and Crystal Harris!
Harris, who famously broke off her engagement to the Playboy founder last year, married Hefner yesterday in a soft pink wedding dress at the Playboy Mansion. "Crystal & I married on New Year's Eve in the Mansion with Keith as my Best Man. Love that girl!," the 86 year-old wrote on his Twitter early today.
Click to continue reading Hugh Hefner and Crystal Harris Actually Tie the Knot This Time
Read More
| People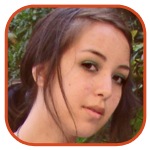 Posted by Robin Paulson Categories: Television, Engagements, Weddings, Photos
Despite having previously called off their initial plans to tie the knot, Hugh Hefner and Crystal Harris are attempting another wedding, which apparently calls for another engagement ring.
To confirm the rumors of the couple's renewed plan to get hitched, Hef wrote on his Twitter page, "I've given Crystal Harris a ring. I love the girl." Crystal added to Hef's tweet by subsequently posting photos of her new engagement ring. Though both have been tight-lipped about when they will exchange vows, sources say that they intend to do so on New Year's Eve at the Playboy Mansion.
Read More
| People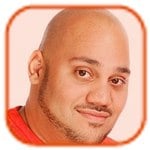 Posted by Andru Edwards Categories: Television, Celebrity Babies
Holly Madison doesn't want her daughter to pose nude for Playboy. The pregnant blonde has stripped off for the men's magazine, which is owned by her ex-boyfriend Hugh Hefner, but she isn't keen on her child following in her footsteps.
"I don't think people are treated with respect in that environment. I'm from a small town and you grow up seeing people like Jenny McCarthy or Pamela Anderson, who made it big after doing Playboy. You think it's this glamorous thing until you realize how much you're judged for it. Luckily kids don't want to be like their parents, so I don't think she'll see anything cool or rebellious about posing for Playboy. I'm down for whatever direction in life she wants to go but I think she can do better."
Holly, 33, is expecting her first child with boyfriend Pasquale Rotella and she is due to give birth in March. The Holly's World star knows she will have to work hard to regain her stunning figure, but she will resist any offers from Playboy to show off her post-baby figure when she is back to her sexy best:
Click to continue reading Holly Madison Doesn't Want Daughter to Pose for Playboy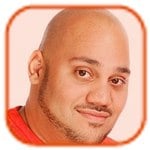 Posted by Andru Edwards Categories: Television, Weddings, Rumors
Hugh Hefner and Crystal Harris' wedding is back on.
The aspiring singer left the Playboy mogul shocked when she called off their wedding just five days before they were due to marry in June 2011, but they moved back in together last May after Crystal, 26, begged Hugh, 86, for forgiveness and are now said to be planning to get married on New Year's Eve at the Playboy mansion in Los Angeles.
According to gossip website TMZ.com, the couple have only invited close friends and family members to celebrate their special day later this month. They are said to have completely resolved the problems which previously led to the model getting "cold feet."
Speaking after she backed out of the wedding last year, Crystal explained she knew it wasn't the right step for her: "I got cold feet. Over time I just realized it wasn't for me, it was all happening so fast. I actually spoke to Hef about it before I left and we both came to the decision that getting married wasn't the best for either of us."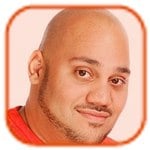 Posted by Andru Edwards Categories: Television, Celebrity Babies, Parties
Kendra Wilkinson thinks Kelsey Grammer is "disgusting."
The former Playboy model and The Girls Next Door star lashed out at the Boss actor for bringing his three-month-old daughter Faith to a party at the Playboy Mansion last month because he couldn't get a babysitter and says he knows exactly what she thinks about his actions because she left the party in protest.
The 27-year-old star told gossip website TMZ.com, "Oh, he knows how I feel, trust me. I gave him that eye and I left because of that. I think someone said that he wanted to say and I said absolutely not and, like, this is disgusting. It has nothing to do with the Playboy Mansion it has to do with where you bring your baby."
The 57-year-old actor previously defended his decision to bring his daughter and his wife Kayte, 32, to the party and sources close to the family have hit back at Kendra calling the mum-of-one - who is married to Hank Baskett and has a two-year-old son Hank Jr. - a hypocrite. A spokesperson for Kelsey mockingly told The Huffington Post, "Then, that settles it. He must be disgusting."
Click to continue reading Kendra Wilkinson Lashes Out at Kelsey Grammer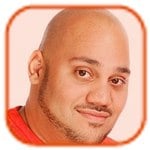 Posted by Andru Edwards Categories: Movies, Hook-ups
Russell Brand is hoping to imitate Hugh Hefner by dating Playboy twins.
The British comedian - who has been linked to a string of women since ending his 14-month marriage to pop princess Katy Perry last December - tried to secure a wild date with Playboy models Carla and Melissa Howe after his stand-up gig in Beverly Hills on Tuesday night.
Click to continue reading Russell Brand Dating Playboy Twins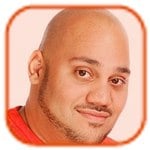 Posted by Andru Edwards Categories: Style, Photos, Editorials
Daisy Lowe "freaked out" when she first saw her Playboy pictures.
The 23-year-old British model posed nude for the September 2011 issue of the adult publication and admits she got nervous about her decision when she realized the world would be able to see every part of her body when she was sent the final spread.
"When I got the email with the pictures, I was quite shocked by the last photo and thought, 'Did they have to show that much of it?' I was a little freaked out," she recalls.
While Daisy's mother, former rocker Pearl Lowe, refused to look at the pictures, her grandmother encouraged her and urged her to be proud of her beautiful body. "Oh darling, if you've got it, flaunt it, you'll be happy about it when you're 60," her grandmother told her.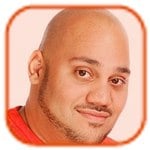 Posted by Andru Edwards Categories: Television, Photos
Jenny McCarthy is not concerned her son will see her Playboy covers.
The 39-year-old model - who has posed for the men's magazine six times - believes nudity is very prevalent in modern day society and is not worried her 10-year-old son Evan will see the pictures of her without clothes on.
"I think he can find a lot worse available on the Internet these days. I think people make such a big deal sometimes about it, when I feel like it just comes down to how you raise your child and how you explain things to your kid."
However, Jenny - who is currently dating sports star Brian Urlacher - is coy about showing off the images in her home and does not like to display them for all to see. "I don't have one magazine cover up, period. I mean, I don't even have my Rolling Stone cover up. It's like, who wants to look at themselves? I don't. Seriously, the only picture I have up of myself is one of a shark eating Evan and me," she told People.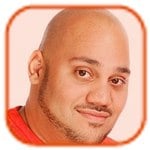 Posted by Andru Edwards Categories: Television, Features
Kendra Wilkinson has retired from posing nude.
The former The Girls Next Door star and Playboy model will not get naked in her latest reality show, Kendra on Top, because she feels there is "more to life" than posing nude.
"You will see the traditional Kendra antics on my new show, but I have retired a couple things, like Playboy and the nudity. I just figure that there's more to life than getting nude and showing your boobs. I have added a lot of layers to my life and I'm more spontaneous now than I once was, but I don't have to take off my top," she told US Weekly.
The 27-year-old star - who is married to Hank Baskett, with whom she has one son, Hank IV, two - may have moved out of the Playboy mansion in 2008, but she will be reunited with its owner and her ex-boyfriend, Hugh Hefner, on her new show.
Click to continue reading Kendra Wilkinson Will Not Pose Nude Again
© Gear Live Media, LLC. 2007 – User-posted content, unless source is quoted, is licensed under a Creative Commons Public Domain License. Gear Live graphics, logos, designs, page headers, button icons, videos, articles, blogs, forums, scripts and other service names are the trademarks of Gear Live Inc.