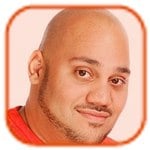 Posted by Andru Edwards Categories: Music, Drugs, Legal Issues
Police officers reportedly found marijuana in Justin Bieber's car.
The 19-year-old star's bodyguard was arrested in Atlanta, Georgia on Tuesday, for allegedly stealing a photographer's camera, and a small amount of the drug was uncovered in the singer's Escalade. A law enforcement source told gossip website TMZ.com that while officers were searching for the camera in the vehicle, which they retrieved and returned to the paparazzo, they also found less than an ounce of the drug and two large glass smoking pipes, but it wasn't enough to charge anyone with a crime.
The "Baby" singer's driver said he had no knowledge of what was in the back of the Escalade and usually doesn't ask questions, according to the police report. The vehicle was towed to police headquarters from a fun house that Justin had rented for the day and inspected.
Justin has been accused of using the drug regularly in the past and pilots flying his private jet last month were reportedly forced to wear oxygen masks because the plane was so thick with marijuana smoke.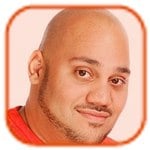 Posted by Andru Edwards Categories: Television, Parties
Sarah Hyland fled a party in Australia because a fan allegedly groped her.
The Modern Family star, who is currently shooting a special holiday episode of the show in the city, left a bash, hosted by Qantas at The Sebel Pier One in Sydney, in floods of tears on Tuesday night, after accusing the fan of grabbing her breast while asking for a photograph with her. The brunette beauty, who plays Haley Dunphy in the comedy series, pushed the man way and screamed, "Don't touch me there," before security intervened and police were called to the scene.
"A man is assisting police with investigations following an alleged indecent assault of a woman yesterday. It is alleged the man indecently assaulted the 23-year-old woman near Hickson Road, The Rocks, at about 7:50 pm. A 29-year-old man was arrested. Police are continuing their investigations," a spokesperson for the New South Wales Police Department told the MailOnline website.
Click to continue reading Sarah Hyland Accuses Fan of Assault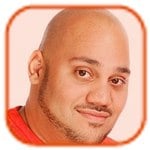 Posted by Andru Edwards Categories: Movies, Paparazzi Photos
Eva Mendes was allegedly caught using her cell phone while driving.
The Training Day star narrowly avoided a ticket when she was pulled over by a police officer on a bicycle in Los Angeles after he spotted her chatting into the device in her grey Lexus SUV.
The 39-year-old actress was reportedly given a piece of paper but apparently talked her way out of a ticket, as a law enforcement source told gossip website TMZ.com that they have no record of a citation.
Click to continue reading Eva Mendes Pulled Over by Police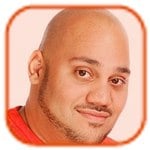 Posted by Andru Edwards Categories: Music, Rumors
Justin Bieber has been accused of throwing eggs at his neighbor's house yesterday.
The 19-year-old hunk reportedly launched an attack on one of his fellow residents in his gated community in Calabasas, California, by hurling the eggs at the front door of his property. The unidentified resident told TMZ he "heard something banging against his house in Calabasas around 7.30pm Thursday, and when he stepped on to a second floor balcony he saw Justin down below hurling eggs at his front door."
After shouting at the "Beauty and a Beat" hitmaker, the neighbor claims the pop star started aiming eggs at him, before scrambling back to his own property. The resident, who has reportedly had a run-in with Justin before, immediately called the police as he believed his house had been hit with at least 20 eggs.
Law enforcement officers attended the scene and have taken an incident report, but it is not yet known whether they have spoken to Justin.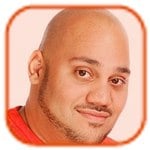 Posted by Andru Edwards Categories: Movies, Drugs, Legal Issues
Nick Stahl has been arrested for alleged possession of crystal meth.
The troubled Terminator 3: Rise of the Machine actor was arrested along with three other people by the Los Angeles Police Department (LAPD) in a Hollywood motel at 5am on Friday morning, according to TMZ. The police went to the motel to conduct a parole compliance check one of the other people and Nick was simply in the wrong place at the wrong time.
This is the latest blow for the star who was arrested for allegedly committing a "lewd act" at a porn shop in Los Angeles in December, an incident he claimed was a "misunderstanding." Nick was arrested by undercover vice officers for the LAPD at the store after they allegedly discovered him "touching himself" in a private booth.
He was also reported missing in May 2012 and again the following month. After his fist disappearance he re-emerged and was admitted to a rehabilitation clinic. However, he walked out of the facility and went to stay with a pal but was again reported missing when he failed to return to the friend's home.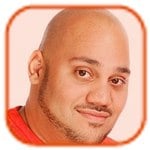 Posted by Andru Edwards Categories: Music, Sports, Legal Issues
Carrie Underwood and her husband were pulled over for speeding yesterday.
The country music star and her ice hockey player spouse Mike Fisher were stopped by police officers after exceeding a 45 mile-per-hour speed limit and the 30-year-old beauty later poked fun at the situation on Twitter.
"Ok...so, Mr. ''I'm gonna start a driving school in Nashville'' just got us pulled over for going 56 in a 45. Just sayin... (sic)" she wrote on Twitter.
Defending his brush with the law, speed demon Mike, 33, claimed he was rushing home because the couple's pet pup had to go to the toilet. "@carrieunderwood not my fault Ace had to pee! (sic)" he wrote on the social networking site.
Ironically, just hours prior to the incident, Mike boasted about his motoring prowess and even posted "driving 101" tips on his Twitter account: "I think I may start a driver education school in Nashville. U could make a fortune: ) #drivingpetpeeves driving slow in the fast lane #drivingpetpeeves not moving halfway into the intersection when waiting to turn left at a green light #driving101 (sic)"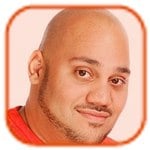 Posted by Andru Edwards Categories: Movies, Television, Legal Issues, Rants, Rumors
No evidence has been found to support Amanda Bynes' claim she was "sexually harassed" by a police officer when she was arrested last Thursday night.

The Easy A actress had accused one of the arresting officers of entering her New York City apartment illegally, slapping her vagina and lying about her throwing a bong out of the window in front of him. After Amanda made her complaint, Internal Affairs investigated the serious allegations made by the 27-year-old star but could find nothing to corroborate her claims and have concluded all officers acted appropriately and professionally.
"Internal Affairs investigators have found no evidence to corroborate Ms. Bynes' allegations. To the contrary, a credible civilian witness who was with the officers throughout told investigators that none touched Ms. Bynes inappropriately or otherwise engaged in misconduct at any time," said astatement released by the New York Police Department (NYPD).
Click to continue reading 'No Evidence' of Police Sexual Assault on Amanda Bynes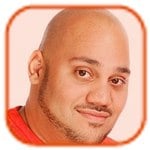 Posted by Andru Edwards Categories: Music, Legal Issues
Chris Brown is being investigated for a hit-and-run.
The "Don't Wake Me Up" singer reportedly refused to hand over his driver's licence and insurance information when he crashed his Range Rover into the back of a Mercedes at a set of traffic lights in Beverly Hills, California last week and police are now looking into the incident, according to TMZ.
Chris, 24, is still on probation for violently assaulting his then-girlfriend Rihanna in 2009, leaving her face battered and bruised, and this alleged hit-and-run could trigger a violation.
This is not the first time the "Fine China" hitmaker - who was en route to a recording studio with his former lover Karrueche Tran - has been involved in a car accident. In February, Chris wrecked his Porsche 911 after he hurtled into a wall claiming he was cut off by "aggressive" paparazzi photographers in Los Angeles, California. "The occupants jumped out, with cameras, and aggressively approached his vehicle. In an effort to remove himself from the situation, he [Chris] began to back down an alley at which point his was cut off by two additional vehicles. Chris' vehicle was wrecked due to this aggressive pursuit by the paparazzi," a spokesperson said at the time.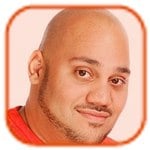 Posted by Andru Edwards Categories: Movies, Television, Drugs, Legal Issues, Rants, Rumors
Police are investigating Amanda Bynes' claims that she was "sexually harassed" by an arresting officer on Thursday night.
Internal Affairs are looking into the serious allegations made by the Easy A star, who was charged with attempted evidence tampering, reckless endangerment and marijuana possession in court on Friday, after being arrested at her New York City apartment. A spokesperson for the New York City Police Department (NYPD) announced they are looking into the situation further after the troubled starlet accused an officer of entering her apartment illegally, slapping her vagina and lying about her throwing a bong out the window in front of him.
NYPD chief spokesman Paul Browne confirmed the Internal Affairs Bureau (IAB) is investigating and told gossip website TMZ.com, "As it would with any such allegation, regardless of its credibility, IAB is investigating it."
Click to continue reading Amanda Bynes' Harassment Claims Being Investigated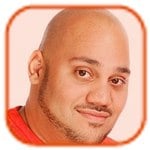 Posted by Andru Edwards Categories: Movies, Drunk, Legal Issues, Mug Shots
Reese Witherspoon was arrested on Friday morning. The 37-year-old This Means War star was arrested for disorderly conduct after her husband Jim Toth, 42, was arrested on suspicion of driving under the influence (DUI) in Atlanta, Georgia.
The Oscar-winning actress, who is currently in the city shooting her new movie The Good Lie, allegedly got into a war of words with a police officer during her husband's arrest, according to Variety.com. The actress was warned twice not to get out of the couple's Ford Focus, which was spotted driving in the wrong lane, and was arrested after she decided to get out to complain that the process was taking too long.
Click to continue reading Reese Witherspoon Arrested
© Gear Live Media, LLC. 2007 – User-posted content, unless source is quoted, is licensed under a Creative Commons Public Domain License. Gear Live graphics, logos, designs, page headers, button icons, videos, articles, blogs, forums, scripts and other service names are the trademarks of Gear Live Inc.