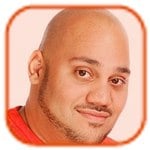 Posted by Andru Edwards Categories: Movies, Child Stars, Drugs, Drunk, Legal Issues, Meltdowns, Parties
Lindsay Lohan wants to be remembered for her talent, not her problems. The troubled actress - who has had several stints in rehab and a string of legal problems, most recently serving 35 days house arrest after breaching probation by stealing a necklace - insists she doesn't want to be a "celebrity" and believes people no longer view her as a "real person."
"People in their mind have created who I am and act as if there is no real person inside of me. Just like Marilyn. Marilyn never wanted to be just a celebrity. Neither do I. I had always thought that movie stars were in films that would last forever in your mind. But now the films don't. I don't want to be remembered as someone who just wanted to be photographed, who goes out at night, and gets in trouble. Heath Ledger once said to me, 'It's built you up to knock you down' and that's all it is. Marilyn said she had no foundation. But she said she was really working on it. I've been trying to do the same thing. I believe in myself and I'm a good actress," she said, comparing herself to late screen icon Marilyn Monroe.
Lindsay, 25, says she has always identified with Marilyn - who died in 1962 at the age of 36 - and says the blonde beauty inspired her to always want to appear strong and in control.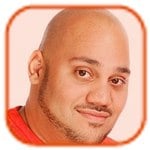 Posted by Andru Edwards Categories: Movies
Anne Hathaway thinks she is "so obnoxious." The One Day actress admits she has a bad habit of "interrupting everybody" and not letting people finish their sentences when she is having conversations with them.
"I'm so bad. I interrupt everybody. I'm so obnoxious. Pardon. I just get really excited when I talk-and especially when I talk to people who are fun to talk to-and I jump in at the end of every sentence and nobody ever gets to finish a thought."
Just as she is aware of her annoying habits, the 28-year-old star is also aware of her limitations as an actress. But the Dark Knight Rises star insists she would "crawl over broken glass" if she thought it would be good for a role.
"Elia Kazan [the late American director-and-actor] once said Vivien Leigh was not the best actress in the world, but she'd have crawled over broken glass if she thought it would help her performance. That's how I see myself as an actress. I may not be the best in the world, but I love my craft more than just about anything, and I will give everything I have to it, whatever the cost . I feel like such a jerk when I say 'my craft,' but I do feel that way."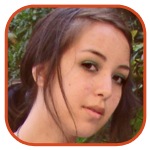 Posted by Robin Paulson Categories: Movies, Television, Child Stars, Videos, Rumors
Former child star Corey Feldman recently sat down for Nightline's special report, Underage And Famous, and revealed that his longtime co-star and friend Corey Haim -- who died of natural causes in March of last year -- was the victim of child molestation at the hands of a huge Hollywood mogul.
Click to continue reading Corey Feldman: 'Pedophilia is Hollywood's Biggest Problem'
Read More
| Daily Mail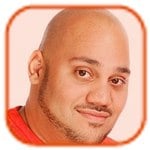 Posted by Andru Edwards Categories: Movies, Television, Drugs
Actor Neil Patrick Harris "danced with a frog devil" when he took acid. The Smurfs star admits he took the hallucinogenic drug "once," but would avoid taking it again because he did not enjoy the experience.
"I've had my fair share of fun. I tried acid, once. But I think it had been watered down or something. So it wasn't apparently, what it was supposed to have been. But I do remember lying outside in Mexico, where it happened. There was a tree outside and suddenly the limbs of the tree became frogs handing upside down. That was understandably, the last time I did that. But yeah, I danced with the frog devil."
However, the How I Met Your Mother actor - who works in TV, film and on stage - admits he is a very lucky person because he gets to enjoy a career he loves in various formats: "I'm on of the luckiest people around these days. Not only do I get to act in a TV show that I love, as a hilarious character, but I now get to dabble in big movies."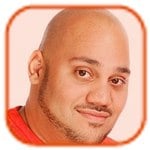 Posted by Andru Edwards Categories: Music, Style
Fashion-happy pop singer Lady Gaga is "emotionally thin."
The "Judas" hitmaker - who is renowned for her eccentric dress sense - believes she holds her feelings close to her under a layer of skin, but is not "vulnerable" as that implies she does nothing but cry. "I learned that to be a great artist, you must be emotionally very thin. Your tears and anger and your happiness must be just under the surface of your first layer of skin. I like to say 'emotionally thin' because it's much more dramatic. Vulnerable to me implies only tears," she said when asked what she has learned about herself recently.
The 25-year-old singer, however, admits that it is a challenge to fight against public perception of her and reveals she is "an act."
"The challenge is that what others view as artifice-my wigs, my makeup, my clothes, my love for show business and theatre-to me, these are the paint in my palette. These things are not artifice. These things are my reality. But they create a boundary between me and the public that I have to fight through. People wonder, 'Is she for real? Is it all an act?' But my question is, 'Since when did the act become a bad thing?' Show business has always been about the act. Hasn't it?"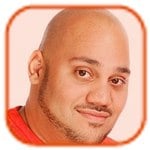 Posted by Andru Edwards Categories: Movies, Music, Television
Gwyneth Paltrow has compared her husband Chris Martin to Pablo Picasso. The Glee actress says her Coldplay frontman husband - whom she married in 2003 - is a "musical genius" and asking him for tips on singing would be like approaching the legendary Spanish artist for painting advice.
"[He's] a musical genius. It's like living with Picasso and being like, 'Should I make a little something-something?'"
While Chris is a notoriously private person and often refuses to be photographed with his spouse, Gwyneth - who has two kids Apple, seven and five-year-old Moses with him - says she can understand why he doesn't want to be known as part of a celebrity couple.
"He makes music for his fans, and he doesn't want people to conjure a lame famous couple when they're getting into his music. I get it."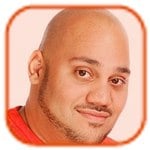 Posted by Andru Edwards Categories: Music, Drugs, Parties
Like father, like daughter: Lady Gaga inherited her wild streak from her father. The "Edge of Glory" hitmaker - who famously dressed in a gown made of meat and once hatched out of an egg live on stage - explained her dad Joe hired a stripper to teach her the piano and used to enjoy al fresco romps with random women.
"He was having sex with girls under the boardwalk in New Jersey before he went to see Bruce Springsteen. He saw a lot of himself in me. My first piano teacher was a stripper. My dad told me later. I used to say to her, 'Why do you have such long nails?' She just said, 'Someday you'll understand why.'"
However, the 25-year-old singer credits her father with "kicking her ass" and helping her to stop using cocaine. "I was for sure addicted to coke. I got off it because my father called me out and kicked my ass. I didn't do it with people, I did it alone. But I regret every line I did," she said.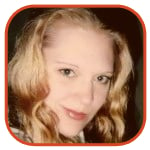 Posted by K.C. Morgan Categories: Television, Drugs
Doesn't everyone want to have a little tiger blood running through their veins? Thanks to Harcos Labs, now everyone can. We're about to buy a Winning 6-Pack of the specially-blended brew right now.

Every word out of Charlie Sheen's mouth has been rabidly followed, re-Tweeted and reported by the press, and one of his more shining nuggets of wisdom has revolved around "tiger blood." It is this, by the way, which makes Sheen so superior to others.

The Harcos version of tiger blood is "made from 100% passion specifically to make your brain fire in a way that's not from this particular terrestrial realm."

Totally. And before you start thinking you can, as the product description suggests, "take more drugs than anyone can survive," a disclaimer: Harcos is clear to point out that "we don't know what banging 7 gram rocks means" and adds "don't do drugs."

Indeed. Drink tiger blood instead.
Read More
| Popeater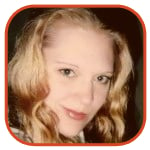 Posted by K.C. Morgan Categories: Television, Drugs, Drunk, Rants, Rivalries, Rumors

Charlie Sheen has been doing most of the talking regarding the drama surrounding Two and a Half Men, and some of those involved are no longer staying silent. Sheen's unasked-for rant against his co-star Jon Cryer pushed at least one crew member too far.

One unnamed crew member is "furious," not only about Sheen's rant against Cryer but much more. "We have been screwed over by Charlie Sheen, monetarily and professionally," said the crew member. "It's not just about disrespecting Jon [Cryer]. He disrespects everybody."

"He should have been fired a long time ago," continued the disgruntled crew member. "Why wasn't he?"
Uhmm...because he's a warlock. Obviously.
Click to continue reading Two and a Half Men Crew 'Furious,' 'Screwed Over' by Sheen
Read More
| E! Online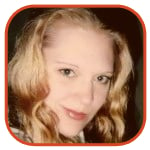 Posted by K.C. Morgan Categories: Television, Meltdowns, Rants, Rivalries, Rumors
No one is safe from Charlie Sheen's torpedoes of "truth." On Tuesday, Sheen viciously attacked former co-star Jon Cryer (you know -- Duckie from Pretty in Pink, and the other man in Two and a Half Men). His attack came, like most of Sheen's attacks, without warning and for seemingly no reason.

"Jon has not called me. He's a turncoat, a traitor, a troll. Clearly he's a troll. He issued a statement," Sheen said. We can't speak for the t-adjectives, not knowing Jon Cryer personally, but we can verify that the actor hasn't uttered a comment, Tweet or status update regarding Sheen or Two and a Half Men. He will, however, appear in a skit on Thursday's Ellen DeGeneres Show, where he'll be acting as a receptionist for the show. "I needed the work," he explains to Ellen in the segment.
Read More
| Perez Hilton

© Gear Live Media, LLC. 2007 – User-posted content, unless source is quoted, is licensed under a Creative Commons Public Domain License. Gear Live graphics, logos, designs, page headers, button icons, videos, articles, blogs, forums, scripts and other service names are the trademarks of Gear Live Inc.