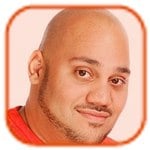 Posted by Andru Edwards Categories: Movies, Style
Bradley Cooper says being crowned Sexiest Man Alive is a "bit of a joke."
The Hangover star was recently awarded the annual title by People magazine, and although he was honored to win he tries not to take it too seriously and hopes it won't detract from his work.
"It's been a weird couple of weeks, I did originally laugh and then I just started crying. I'm glad it doesn't detract from my work, I hope it doesn't! It would be unfortunate it if did because I'm not really that guy at all. I guess it's a bit of a joke, I hope that it won't change things."
Bradley has previously revealed he was shocked with his win because he sometimes thinks he can look "horrifying." He explained, "I think it's really cool that a guy who doesn't look like a model can have this [title]. I think I'm a decent-looking guy. Sometimes I can look great, and other times I look horrifying."
Bradley Cooper has been named the Sexiest Man Alive by People magazine. The Hangover star has been awarded the annual title by the publication and although he is honored to win, he admits he is shocked because he doesn't think he always looks great.
"I think it's really cool that a guy who doesn't look like a model can have this [title]. I think I'm a decent-looking guy. Sometimes I can look great, and other times I look horrifying."
Although he is delighted to be named the Sexiest Man Alive, the 36-year-old actor insists his mother Gloria will be more proud of his win than him. Bradley - whose father Charles died in January - added, "The first thing I thought was, 'My mother is going to be so happy.'"
The Hollywood heartthrob also revealed he is currently single and is not the "player" he is made out to be. Bradley - who was previously in a long-term relationship with Renee Zellweger - said, "I'm a single 36-year-old male ... If you're a single man and you happen to be in this business you're deemed a player. But I don't see myself as a ladies' man."
Read More
| People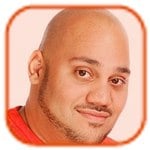 Posted by Andru Edwards Categories: Music, Celebrity Babies, Pregnancies
Gavin Rossdale will only have another baby if his wife Gwen Stefani wants one. The Bush frontman - who has two sons, Kingston, five, and three-year-old Zuma with the pop superstar - doesn't think it is his "right" to make a decision about whether or not to expand the family, so he leaves the choice up to the blonde beauty.
"Do I want more kids? You mean do I have any more plans to be an idiot? No, having more kids is down to Gwen. It's not really the male decision, it's just not right. I just say, 'Sure babe, whatever you want.' It's always the woman's decision," said Gavin, who is also the father of 22-year-old model Daisy Lowe.
The 46-year-old musician - who has been married to Gwen, 42, since September 2002 - also revealed he makes all his career decisions with his children at the front of his mind and has never been motivated by money: "Everything that I do is with my kids in mind. Every single action is about setting them up for life. But I've never been one to connect actions to money. Before I sold a record I just had this ridiculous pipe dream with no particular training, no particular skill but I found a way through. I've never done a gig based on money. Anyone who cares about money is not going to do rock music in the mid-90s."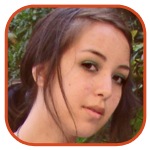 Posted by Robin Paulson Categories: Music, Pregnancies
"People always say that pregnant women have a glow, and I say it's because you're sweating to death."
- Mom-to-be Jessica Simpson shedding some light on pregnancy myths.
(Make sure to check out our other notable quotes.)
Read More
| People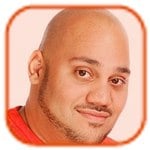 Posted by Andru Edwards Categories: Movies, Meltdowns
George Clooney considered killing himself six years ago. The Ides of March actor injured himself while filming spy thriller Syriana in 2005, and he was so racked with pain as a result of the spinal condition that he thought about ending his life.
"I started to think, 'I may have to do something drastic about this.' I was in a hospital bed unable to move, having these headaches where it feels like you're having a stroke. You don't want to leave a mess, so go in the garage, go in the car, start the engine. I was in a place where I was trying to figure out how to survive."
The 50-year-old actor - who is dating former wrestler Stacy Keibler - also spoke about losing his virginity "too young" at the age of 16, and admitted he thinks he had his first orgasm when he was "six or seven" years old: "I was young, very young, too young. I believe it [my first orgasm] was while climbing a rope when I was six or seven years old. I mean, nothing came out, but all the other elements were there. I remember getting to the top of the rope, hanging off the rope, and going, 'Oh, my God, this feels great!'"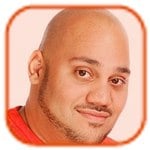 Posted by Andru Edwards Categories: Movies, Dating, Child Stars
Liam Hemsworth finds Miley Cyrus sexiest when she has "steak sauce dripping down her chin."
The 21-year-old actor likes to take his pop star girlfriend for a hearty meal when they get together, as he finds the way she eats her steak a turn on. "There is this place in Nashville called Steak and Shake, which is pretty much the best food, ever. That is our secret, sexy place to go. When I look over at her when she's biting into a steak sandwich and there is some steak sauce dripping down her chin, there is nothing sexier than that."
Liam admits he has had to cut down on the steaks and fatty foods himself recently for his part as Gale in futuristic sci-fi film The Hunger Games. "Everyone's pretty hungry, so I wanted to look a little hungry. My brother said to me before I started shooting something about me putting on weight. Basically his point was that it was called Hunger Games, not Eating Games. That was a wake-up call. I was like, 'Are you calling me fat or something?'"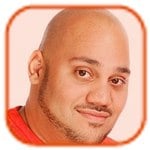 Posted by Andru Edwards Categories: Movies, Music
Russell Brand wears Katy Perry's clothes. The British comedian and actor confesses he likes wearing his wife's garments, even in public, attending a recent yoga class in a small T-shirt and sweatpants borrowed from her.
"He admitted he was wearing Katy's clothes and that she doesn't mind. He said, 'Women's clothes fit better!' and added, 'What's hers is mine!'" a classmate said.
Russell - famous for wearing skinny jeans and make-up - has previously admitted to stealing garments from Katy before they got married in India in October 2010: "I take anything of hers that I find lying about. I'm wearing a t-shirt of hers and a sock that's so small my toes are scrunched up."
The couple are currently preparing to return to India for a romantic break over New Year as they have spent so much time apart recently, with Katy on her California Dreams World Tour and Russell working on various film projects. "As part of Katy's birthday present, Russell booked a trip to the Aman resort in New Delhi for New Year. Katy's schedule is jam packed right until the end of the year. They plan to spend Christmas in Britain with Russell's mother and then fly to India on holiday," a source said.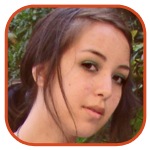 Posted by Robin Paulson Categories: Movies, Television, Rumors
Actor Zachary Quinto, who is best known for his roles as the villainous Sylar in Heroes and Spock in the recent J.J. Abrams Star Trek reboot, has revealed that he is gay.
Despite the numerous roles in which he has portrayed a gay character and gossip website speculation of his sexuality, Quinto has always kept a tight lip about his sexual orientation -- until he reflected upon his recent off-Broadway role in Angels in America:
"[Angels in America was] the most challenging thing I've ever done as an actor and the most rewarding... And at the same time, as a gay man, it made me feel like there's still so much work to be done, and there's still so many things that need to be looked at and addressed."
Quinto has also been known to speak out on behalf of gay rights, lending a hand to the "It Gets Better Campaign," which supports LGBT teens who face bullying from peers.
Click to continue reading Zachary Quinto Comes Out as a Gay Man
Read More
| NY Magazine via NY Daily News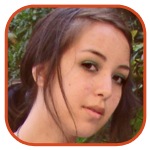 Posted by Robin Paulson Categories: Movies
"I really thought I was Rambo. I took all the knives out of my mother's drawer, put them in my Fisher-Price magic kit and took them to school. I threw them at the kids at recess. I didn't hit anybody, thank God."
- Drive actor Ryan Gosling on his early ambitions to be in the movies.
(Make sure to check out our other notable quotes.)
Read More
| People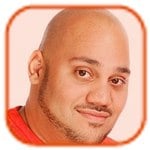 Posted by Andru Edwards Categories: Music, Child Stars
Princess of Pop Britney Spears doesn't have "anything to prove."
The "Hold it Against Me" hitmaker kicked off the European leg of her tour promoting seventh album,'Femme Fatale in St Petersburg, Russia, last night, and after selling over 70 million albums in her career so far, she doesn't feel pressure to do anything more than have "fun" on stage.
"I don't really have anything to prove at this point. I just do it for fun and see what happens. I have a good group of people around me. We have the show at a certain time every night. And we just try to stay consistent on having a routine and staying fit and healthy."
Click to continue reading Britney Spears Has Nothing to Prove
© Gear Live Media, LLC. 2007 – User-posted content, unless source is quoted, is licensed under a Creative Commons Public Domain License. Gear Live graphics, logos, designs, page headers, button icons, videos, articles, blogs, forums, scripts and other service names are the trademarks of Gear Live Inc.