Rihanna and Chris Brown "haven't stopped" texting since her birthday.
The "Diamonds" singer - who was recently seen partying with another former boyfriend, Drake, in Paris - has reportedly caused friends to "freak out" as they are concerned she is planning to renew her romance with the "Yeah 3x" hitmaker, even though she initially snubbed his messages.
"Chris started texting Rihanna on her birthday, February 20, and the two have been sending each other a flurry of texts ever since. Rihanna didn't write back right away but later that night she started getting sentimental and texted back, 'thank you,' and asked how he was. Since then, the two haven't stopped texting each other and friends are freaked out that she's going to start dating him again," a source said.
Rihanna has been partying in Paris with Drake.
The "Pour It Up" singer fueled rumors she was back with her ex by joining him at Soixante Dix Neuf nightclub in the French capital, where Drake was making a personal appearance for the venue's first anniversary on Monday night. The Bajan beauty - who had a brief fling with the rapper in 2009 in the wake of her split from on/off beau Chris Brown - sipped on cocktails made with Belvedere Vodka and watched as Drake took to the DJ booth.
"She didn't want to be seen at all. She kept her head down and charged through to the back of the club with her friends. They had a private space and stayed there most of the time. Drake looked very tired, but was smiling around Rihanna. They chatted, danced a little, and seemed close," a source said.
Click to continue reading Rihanna Parties with Drake in Paris
Rihanna and Drake left a nightclub together on Friday night.
The former couple fueled speculation they have rekindled their relationship after they were spotted getting into the same taxi outside Hooray Henry's in West Hollywood. The duo, who collaborated on the track "What's My Name" in 2010, tried to keep the fact they were together under-wraps as they left the club separately.
The 25-year-old beauty left first before the 27-year-old rapper followed her out and got into her waiting taxi seconds later, according to the MailOnline website.
An insider recently told HollywoodLife.com that the "Stay" hitmaker began seeing Drake again late last year but they aren't ready to have a "committed" relationship. "They're doing what they do on the low, and they like to keep it that way. They fill each other's needs when they can, and that's how they're choosing to roll," a source said.
Click to continue reading Rihanna Reunites with Drake?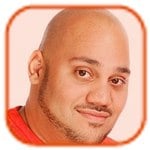 Posted by Andru Edwards Categories: Music, Hook-ups, Rumors
Rihanna and Drake reportedly spent the night together after an intimate dinner.
The pair were spotted cuddling up together during a late-evening meal before heading back to the Bajan beauty's hotel after the rapper watched the "Pour It Up" singer perform in Dallas,Texas on Monday night.
Rihanna, 25, previously dated the "Hold On, We're Going Home" hitmaker during her on-off relationship with Chris Brown - which famously resulted in a club brawl between the rapper and the "Fine China" singer - and sources believe the rendezvous could reignite their romance. "Let's just say it's easier for a [girl] to go to familiar territory than it is for her to get out there and [be with someone] new," an insider said.
While the duo reportedly enjoyed one night of passion together, neither Drake, 26, or Rihanna are ready to jump into a relationship just yet. "You've got to remember, Rihanna has done a lot of growing and Drake's a real [guy] so there's not really any expectations that come with what they did. They're both adults and can compartmentalize things," the source revealed.
Click to continue reading Rihanna and Drake Back Together?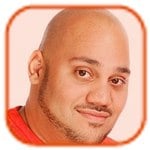 Posted by Andru Edwards Categories: Music, Break-ups, Rivalries, Rumors
Rihanna is furious that Chris Brown is putting a duet with her on his upcoming album.
The "Fine China" hitmaker was originally planning to axe the track, "Put It Up," from his new album, X after he and the "Stay" singer ended their on/off relationship for good earlier this year, but announced on Twitter this week that his ex-girlfriend, 25, will definitely be making an appearance on the record.
The 24-year-old star, who is still on probation for beating Rihanna in 2009, wrote on Thursday, "New album features @NICKIMINAJ, Kendrick, @rihanna, @KELLYROWLAND, @wizkhalifa, @bobatl and more surprises to come. 'X'"
Rihanna appeared to be less than impressed by his decision to release their track, recorded when they were still together, tweeting shortly after his announcement, "Phuck O.utta H.ere B.***h." She also posted a photo on Instagram featuring the words, "B***h you will die, be born again, die and be born again before I ever do a song with you b***h."
Click to continue reading Rihanna Furious with Chris Brown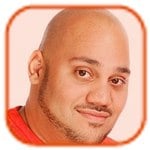 Posted by Andru Edwards Categories: Music, Rivalries, Features
Drake wants nothing to do with Chris Brown ever again. The rapper is still fuming over his New York City club bust-up with the R&B singer last June, during which several people were injured after note passing about mutual flame Rihanna turned into a bottle-throwing brawl between the two love rivals and their respective entourages.
One year on, Drake has spoken openly about the W.i.P nightclub incident for the first time, insisting he will never patch things up with the "Don't Wake Me Up" hitmaker. Referring to Chris' on/off relationships with Rihanna and Karrueche Tran, Drake told America's GQ magazine, "I hear he has everything he could want now. I don't want my name to be synonymous with that guy's name. I really don't. I wish we could sit down ... and talk it out man-to-man. But that's not going to happen."
Click to continue reading Drake Won't Forgive Chris Brown for Club Brawl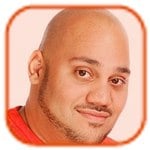 Posted by Andru Edwards Categories: Music, Break-ups, Dating, Rumors
Chris Brown dumped Rihanna because she was too dramatic.
The "Fine China" hitmaker - who is still on probation for beating Rihanna up in 2009 - reportedly called time on his relationship with her and got back together with his ex Karrueche Tran because he was sick of the drama with Rihanna, 25.
"Karrueche isn't all hype and crazy like Rihanna and that's probably why Chris chose her in the end. She's drama free and real and she's a good girl," a source said.
Chris, 24, also prefers Karrueche because she isn't jealous when he talks to other women. "She loves him and she was even cool with him being with Rihanna while they just kept their relationship on a business level. She was fine with that but in the end, Chris came back to her. She didn't force a thing. Karrueche isn't upset with Chris! Not in the least. She's out in New York having fun and enjoying him, the city and the nightlife. She knows how many girls want to be next to Chris. In the beginning, when she first met him, she was taken back by all the crazy attention girls gave him, but now she's used to it. They're just a bunch of groupies who don't hold a candle to her," the source added.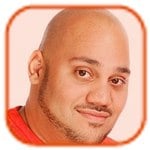 Posted by Andru Edwards Categories: Movies, Music, Television, Rivalries
Amanda Bynes "loves" Rihanna.
Although the troubled former actress recently lashed out at the "We Found Love" singer on Twitter, calling her "ugly," Amanda posted a mocked up photograph of them on the micro-blogging site along with a message in which she called Rihanna "a beauty."
"This is a mocked up image I found on the Internet that I LOVE! I love @rihanna! She's such a beauty!" she wrote on Twitter. While Rihanna, 25, did not respond, she retweeted the message to her followers.
(FYI - You can also follow VIP Breakdown on Twitter.)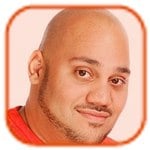 Posted by Andru Edwards Categories: Movies, Music, Television, Rivalries
Amanda Bynes claims her Rihanna bashing tweets were fake.
The 27-year-old actress recently launched a Twitter attack on the 25-year-old singer, saying Chris Brown beat her up in 2009 because she is "not pretty enough," and while the tweets were sent from Amanda's own account, she has now backtracked and denied writing the offensive messages. "I saw a bunch of mocked up tweets about me bashing Rihanna in my mentions. I'm followed by so many people that someone is always mocking up fake tweets so I feel the need to address them!" she wrote.
Click to continue reading Amanda Bynes Backtracks on Rihanna Insults
Chris Brown and Karrueche Tran are reportedly living together. The 24-year-old rapper - who recently split from his on/off girlfriend Rihanna, who he is still on probation for beating in 2009 - had dumped the model for the "Stay" hitmaker in October but it looks like they could be back together.
The pair have been spotted getting close in public recently - including at the Billboard Music Awards in Las Vegas - and now gossip site TMZ has reported they are living together. A source has told how they "hooked up" earlier this month just before Chris' 24th birthday, and Karrueche has been staying at his home ever since.
Although it is said she has kept her own apartment, the site revealed she has moved most of her belongings to his Hollywood Hills house.
Rihanna is apparently heartbroken with news Chris is spending time with his ex-girlfriend.
© Gear Live Media, LLC. 2007 – User-posted content, unless source is quoted, is licensed under a Creative Commons Public Domain License. Gear Live graphics, logos, designs, page headers, button icons, videos, articles, blogs, forums, scripts and other service names are the trademarks of Gear Live Inc.