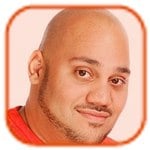 Posted by Andru Edwards Categories: Movies, Music, Television, Features
Alexander Skarsgard thinks Riahnna is a hard worker.
The Battleship actor claims that when he worked with the "Where Have You Been?" singer on the movie, he was impressed with how she juggled her career in entertainment.
"God, I thought I worked a lot. We would shoot until late Friday night and she would jump on a plane and go to L.A. to perform at the MTV Video Music Awards in front of a billion people, and then get straight back on the plane and fly to Hawaii, and go to set Monday morning with a smile on her face."
When he is not appearing in his ongoing role as Eric Northman on True Blood the 35-year-old admits her likes to keep his work varied by appearing on the big screen with stars such as Taylor Kitsch, Liam Neeson and Brooklyn Decker, for example: "I spend seven months just playing Eric on True Blood. But when I'm on hiatus, when I get my five months off, I'm not looking to play the same character again."
Rihanna lives her life with "blinders" on.
The 24-year-old singer - who has courted controversy by recording with ex-boyfriend Chris Brown and reportedly smoking marijuana - has stopped worrying about what other people think of her because she knows she can't please everyone all of the time.
"Who wants to be bashed every day of their f**king lives? That's not fun. Today I could eat an apple, and ten people like it and one will not. The next day I could do shots and five people will like it and five won't. What's important is, you never know. You can't do it for the reaction because it's never going to be the same. I learned to live my life with the blinders on. At one point it was so bad, it became numb for me. It was a scary place to be."
Now when people say something negative, Rihanna tries to "decompartmentalize" her feelings.
Click to continue reading Rihanna Doesn't Worry About Other People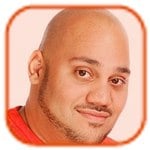 Posted by Andru Edwards Categories: Music, Features
Rihanna wants to watch Cheryl Cole "cleaning the floor" - naked. The "We Found Love" hitmaker has a crush on the British singer and is in awe of her beauty.
"I would just like to watch her work... Anything. Preferably cleaning things on the floor. Picking up stuff on the floor. Anything. Bending over. She's hot! I mean, literally... she's so beautiful," she told Esquire. Asked if Cheryl would be wearing anything, she added, "Oh, as if!"
Click to continue reading Rihanna Thinks Cheryl Cole is 'Hot'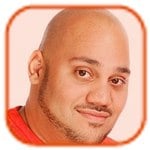 Posted by Andru Edwards Categories: Music, Television, Dating, Rivalries, Rumors
Kim Kardashian banned Rihanna from Kanye West's dressing room during his recent London concerts.
The reality TV starlet doesn't want her 34-year-old boyfriend hanging out with other women on his own and with Rihanna's flirtatious reputation, she wasn't taking any chances when she wasn't at The O2 arena for his Watch the Throne tour shows with Jay-Z.
Kim is believed to have not been a fan of the "You Da One" singer since she was romantically linked to her brother Rob Kardashian several months ago. "Kim doesn't want women near him unless she is there - even friends. The fact Rihanna was linked to Rob probably didn't help," a source said.
However, it's not just Rihanna that Kim, 31, is jealous of. She is also said to have ordered him to leave a party in London last week after he spent too much time with other revellers instead of her. "Kim was all over Kanye at the start, but when he started to mix with other people she had a stern word and took him away from the party. He followed her orders with minimum fuss. He knows the deal," a source said.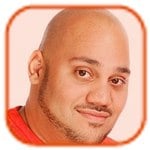 Posted by Andru Edwards Categories: Movies, Music
Rihanna wants to "borrow" Brooklyn Decker's boobs.
The singer and her co-star in Battleship are both envious of different parts of the other's bodies, and would love to swap for a day to see what it would be like.
"We are envious of each other's bodies. We decided that I'm going to borrow her butt for a day - and she's going to borrow my breasts," Brooklyn told US Weekly.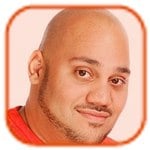 Posted by Andru Edwards Categories: Music, Sports, Hook-ups, Rumors
Rihanna is dating New York Knicks star J.R. Smith.
The "We Found Love" hitmaker was spotting canoodling with the basketball star at Veranda nightclub in New York earlier this month and eyewitnesses say Rihanna appeared "really into him."
"They were very flirty in the club all night and holding hands. She was sitting on his lap and was really into him," a source told In Touch Weekly.
The sportsman is a controversial figure, in March he was fined $25,000 by the National Basketball Association (NBA) after Tweeting a photo of a woman's ass in a thong from his bed. "He is the team's most controversial player, so it's no wonder that Rihanna likes him," a source said.
Rihanna recently unfollowed former boyfriend Chris Brown on twitter after speculation emerged that an offensive song he released is aimed at the Bajan beauty and infers that she is promiscuous.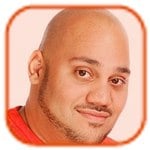 Posted by Andru Edwards Categories: Movies, Music, Television, Features
Jennifer Lopez has been named the world's most powerful celebrity.
The 42-year-old star has knocked Lady Gaga off the top spot of Forbes magazine's annual Celebrity 100 list - at which she was placed number 50 last year - thanks to her high public profile and endeavors in music, movies, as a judge on American Idol and other endorsement deals, with her income over the last 12 months reaching a staggering $52 million.
The Celebrity 100 - which placed TV talk show host Oprah Winfrey second and Justin Bieber third - is based on income over a 12 month period and fame, as defined by a media presence across all platforms, as well as social media power as determined by prolificness on Facebook and Twitter.
Jennifer's fame was boosted by her 23,000 press mentions, including appearing on 46 major magazine covers, topping People's 2011 Most Beautiful list and being named as a Glamour Woman of the Year.
Click to continue reading Jennifer Lopez Named Most Powerful Celebrity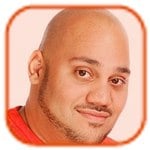 Posted by Andru Edwards Categories: Movies, Music, Parties
Rihanna's mother has stepped in to stop her from partying too hard.
The 24-year-old "Where Have You Been?" singer is apparently experiencing an intervention from her parent soon after being hospitalized for exhaustion. The singer - whose real name is Robyn Fenty - now has her Monica Fenty following her almost everywhere she goes in an attempt to make sure her child is well looked after.
"Monica's moving in to keep an eye on her. Rihanna's dad, Ronald, was a crack addict. Monica's refusing to let her go down that path," a source told The Sun.
Rihanna was rushed to hospital suffering with "exhaustion and dehydration" recently. She tweeted a picture of herself attached to a drip in a hospital after reportedly spending the night partying at the Met Gala in New York, MediaTakeOut.com reported.
Click to continue reading Rihanna's Mother Steps in to Stop Hectic Schedule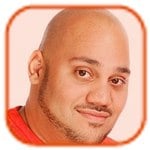 Posted by Andru Edwards Categories: Music, Rivalries
Rihanna has "unfollowed" ex-boyfriend Chris Brown on Twitter.
The "You Da One" hitmaker - who was rushed to hospital suffering with "exhaustion and dehydration" on Tuesday night - has deleted the rapper from her social networking account after speculation emerged that a seemingly offensive song he released last night is aimed at the Bajan beauty. Chris - who also "unfollowed" Rihanna on Twitter following her actions - posted a link on the social networking site to his freestyle version of Kanye West's "Way to Cold," formerly known as "TheraFlu."
In the song, he raps, "Don't f**k with my old b*****s ... like a bad fur ... every industry n***** done had her... Trick or treat like a pumpkin ... just to smash her." Following speculation that the song is aimed at Rihanna, Chris tweeted, "Assumptions! I didn't say any names so if u took offense to it then its something you feel guilty about. (sic)"
(FYI - You can also follow VIP Breakdown on Twitter.)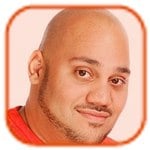 Posted by Andru Edwards Categories: Music, Birthdays, Parties
Rihanna gave Adele a cake shaped like breasts to celebrate her 24th birthday.
The "We Found Love" hitmaker sent the sponge cake with pink icing and strategically placed iced gems to Adele's north London home on Saturday with a cheeky message featuring a topless picture of herself, which she then tweeted. "Happy Birthday to my lover Adele," she wrote. "To Adele Laurie Blue Adkins, the baddest bitch around. Have the best freaking Bday. Cake cake cake xxx (sic)" she added.
Adele enjoyed low-key birthday celebrations with friends and her boyfriend Simon Konecki, where guests were asked to bring a box of wine each.
(FYI - You can also follow VIP Breakdown on Twitter.)
© Gear Live Media, LLC. 2007 – User-posted content, unless source is quoted, is licensed under a Creative Commons Public Domain License. Gear Live graphics, logos, designs, page headers, button icons, videos, articles, blogs, forums, scripts and other service names are the trademarks of Gear Live Inc.