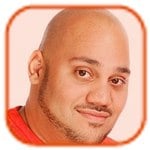 Posted by Andru Edwards Categories: Music, Rivalries, Rumors
Chris Brown has met with police following his altercation with Drake's entourage.
The "Yeah 3x" hitmaker suffered a gash to his chin following a fight at New York club W.i.P on Wednesday night and has now discussed the incident with authorities, but neither he nor his rival are being treated as suspects in the inquiry.
According to gossip website TMZ, Chris met with detectives in New York as a "witness and a victim," and his lawyers later spoke to police to present evidence to show Drake and Meek Mill were the aggressors. Drake has also been "cooperating" with authorities, but it is not known if he has spoken directly to police himself yet.
Click to continue reading Chris Brown Meets With Police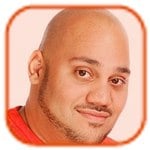 Posted by Andru Edwards Categories: Music, Rivalries, Photos
Chris Brown has sustained a bloody gash on his chin after an alleged altercation with Drake's entourage.
The "Yeah 3x" hitmaker was reportedly hit by a bottle when his associates clashed with the rapper's friends in a New York nightclub WIP last night, resulting in an altercation which left five people injured.
Chris and Drake have been involved in a long-running feud over Drake's alliance with Rihanna, and unconfirmed reports revealed the "Run It" hitmaker sent a bottle of champagne to his rival's table as a peace offering but it was returned with a note reading, "I'm f***ing the love of your life, deal with it."
Click to continue reading Chris Brown Injured in a Fight With Drake?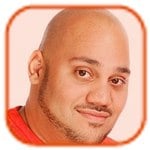 Posted by Andru Edwards Categories: Music, Dating, Rumors
Chris Brown has been hanging out with Rihanna's family.
The "Yeah 3x" singer has been spotted in the same club as his former girlfriend - whom he was convicted of assaulting three years ago - twice in the last few weeks and though they kept apart from one another, insiders say they are "seeing a lot of each other in private," and Chris was with Rihanna, her cousins and grandfather Lional Brathwaite at Jay-Z's 40/40 venue in New York to watch the NBA game between Miami Heat and Boston Celtics last weekend.
"Rihanna arrived first in a yellow cab, with her family and friends, and was escorted to a private room. Brown arrived a little later and joined her and her family. They sat on the same couch together rooting for the Heat. There was no sign of his girlfriend Karreueche Tran," a source told The New York Post. Chris and his friends left after the game, while Rihanna's group stayed longer.
Click to continue reading Chris Brown Hangs Out With Rihanna's Family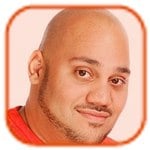 Posted by Andru Edwards Categories: Music, Parties, Rumors
Chris Brown sent champagne to Rihanna when they partied in the same nightclub at the weekend.
The former couple - who split in 2009 after the "Yeah 3x" singer assaulted his then-girlfriend - sat at different tables at New York's SL on Saturday, but onlookers say they were very aware of one another inside the club.
"After Chris made his way into SL with a group of friends, Rihanna pulled up with her own group of friends. The infamous exes sat far enough from each other to not be able to talk, but close enough to keep an eye on one another. Chris sent Rihanna two bottles of Ace of Spades Champagne. DJ Sinatra had both Rihanna and Chris dancing at their tables," a source said.
The meeting comes a few weeks after Rihanna came face-to-face with Chris and his current girlfriend Karreueche Tran at Los Angeles club Greystone Manor but things were not so friendly. "Chris and Rihanna sat a few tables away from each other and shot dirty looks at each other all night. No one saw them actually interact. Rihanna was escorted to the bathroom multiple times and walked by Chris' table each time, not even batting an eyelash," a source said at the time.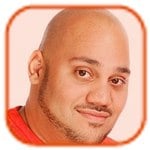 Posted by Andru Edwards Categories: Music, Television, Parties, Rumors
Rihanna has sparked health fears after pulling out of a UK trip.
The 24-year-old singer had been due to fly into London yesterday to film a TV special at the beginning of a 10-week stay but the star has suddenly canceled all her British commitments, prompting speculation she has been partying too hard.
"She canceled her trip and all work commitments in the UK at the very last minute, which is very unlike her. She has been hitting it hard for months. She smokes, drinks and parties hard on top of work commitments," a source told The Sun.
The "What's My Name" hitmaker's management cited "sickness" for her axing of the TV show. It is not yet clear whether her performances at the Hackney Weekend and Wireless festivals in London will be affected.
Click to continue reading Rihanna Scraps UK Trip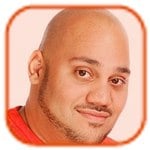 Posted by Andru Edwards Categories: Music
Katy Perry wants to have sex with Rihanna.
The "Firework" singer was asked if she would ever collaborate with her close friend and though she ruled out working on a record with the star, she joked that they would do something more intimate instead.
"No, but we're going to have sex," she joked. Katy was also asked if she listens to her own music when she is having sex and said it would be "over the line."
"I'm not a narcissist! OK, I'm a narcissist, but that would be over the line. Having sex to your own song, that's horrible. I'm a good Christian girl," she said. The raunchy conversation continued with Katy questioned on whether she has ever had a threesome, but the star would only say "no comment."
Click to continue reading Katy Perry Talks Sex With Rihanna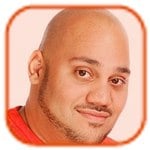 Posted by Andru Edwards Categories: Movies, Music, Television, Features
Alexander Skarsgard thinks Riahnna is a hard worker.
The Battleship actor claims that when he worked with the "Where Have You Been?" singer on the movie, he was impressed with how she juggled her career in entertainment.
"God, I thought I worked a lot. We would shoot until late Friday night and she would jump on a plane and go to L.A. to perform at the MTV Video Music Awards in front of a billion people, and then get straight back on the plane and fly to Hawaii, and go to set Monday morning with a smile on her face."
When he is not appearing in his ongoing role as Eric Northman on True Blood the 35-year-old admits her likes to keep his work varied by appearing on the big screen with stars such as Taylor Kitsch, Liam Neeson and Brooklyn Decker, for example: "I spend seven months just playing Eric on True Blood. But when I'm on hiatus, when I get my five months off, I'm not looking to play the same character again."
Rihanna lives her life with "blinders" on.
The 24-year-old singer - who has courted controversy by recording with ex-boyfriend Chris Brown and reportedly smoking marijuana - has stopped worrying about what other people think of her because she knows she can't please everyone all of the time.
"Who wants to be bashed every day of their f**king lives? That's not fun. Today I could eat an apple, and ten people like it and one will not. The next day I could do shots and five people will like it and five won't. What's important is, you never know. You can't do it for the reaction because it's never going to be the same. I learned to live my life with the blinders on. At one point it was so bad, it became numb for me. It was a scary place to be."
Now when people say something negative, Rihanna tries to "decompartmentalize" her feelings.
Click to continue reading Rihanna Doesn't Worry About Other People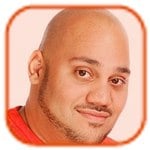 Posted by Andru Edwards Categories: Music, Features
Rihanna wants to watch Cheryl Cole "cleaning the floor" - naked. The "We Found Love" hitmaker has a crush on the British singer and is in awe of her beauty.
"I would just like to watch her work... Anything. Preferably cleaning things on the floor. Picking up stuff on the floor. Anything. Bending over. She's hot! I mean, literally... she's so beautiful," she told Esquire. Asked if Cheryl would be wearing anything, she added, "Oh, as if!"
Click to continue reading Rihanna Thinks Cheryl Cole is 'Hot'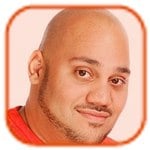 Posted by Andru Edwards Categories: Music, Television, Dating, Rivalries, Rumors
Kim Kardashian banned Rihanna from Kanye West's dressing room during his recent London concerts.
The reality TV starlet doesn't want her 34-year-old boyfriend hanging out with other women on his own and with Rihanna's flirtatious reputation, she wasn't taking any chances when she wasn't at The O2 arena for his Watch the Throne tour shows with Jay-Z.
Kim is believed to have not been a fan of the "You Da One" singer since she was romantically linked to her brother Rob Kardashian several months ago. "Kim doesn't want women near him unless she is there - even friends. The fact Rihanna was linked to Rob probably didn't help," a source said.
However, it's not just Rihanna that Kim, 31, is jealous of. She is also said to have ordered him to leave a party in London last week after he spent too much time with other revellers instead of her. "Kim was all over Kanye at the start, but when he started to mix with other people she had a stern word and took him away from the party. He followed her orders with minimum fuss. He knows the deal," a source said.
© Gear Live Media, LLC. 2007 – User-posted content, unless source is quoted, is licensed under a Creative Commons Public Domain License. Gear Live graphics, logos, designs, page headers, button icons, videos, articles, blogs, forums, scripts and other service names are the trademarks of Gear Live Inc.