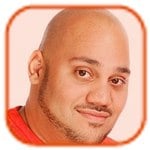 Posted by Andru Edwards Categories: Movies, Break-ups
Kristen Stewart has been leaning on her friends since splitting from Robert Pattinson. The 23-year-old actress and Bel Ami actor are reportedly on a "break" after calling time on their four-year romance, and Kristen has since surrounded herself with a support network of close friends to help her stay positive.
"Kristen is super sad. She's leaning on her friends," a source said.
The brunette is said to have been spending a lot of time with her Twilight co-star Taylor Lautner, who supported her when Robert was in Australia filming The Rover earlier this year. In the absence of his good pal, Taylor took Kristen out to see a concert and the pair enjoyed an athletic day out at the batting cages.
According to Us Weekly, Robert and Kristen have been "having problems" and "fighting a lot" recently, with things coming to a head on May 13, the day of the actor's 27th birthday. Robert reportedly ditched the surprise party planned by Kristen for a guy's night out, leaving the actress in floods of tears.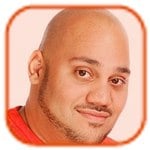 Posted by Andru Edwards Categories: Movies, Dating, Photos, Rumors
Kristen Stewart and Robert Pattinson celebrated his return to Los Angeles with a night of karaoke. The on/off couple reunited on Tuesday night after a two-month separation while the 26-year-old British actor was in Australia filming his new movie The Rover.
The 22-year-old actress organized a low-key double date with two other friends and the pair happily stopped to pose for a picture with fan Laura Austin, who posted the picture on Twitter and said they seemed to be having "a good time," before they enjoyed a private night of singing together.
Click to continue reading Kristen Stewart Reunites with Robert Pattinson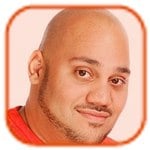 Posted by Andru Edwards Categories: Movies, Dating, Paparazzi Photos, Features
Stephenie Meyer blames herself for Robert Pattinson and Kristen Stewart's troubles. The Twilight Saga author admitted she feels guilty that the pair's real life relationship has been scrutinized so closely after they played lovers Bella Swan and Edward Cullen in the movie adaptations of her books and claimed they hate the attention.
Asked if she feels guilty, she told The Times, "Absolutely. Here's the thing: there are some actors who are looking to be world famous, to be that household name, and although they might discover that there are a lot of negative things involved in that, it's what they want. But that doesn't apply to Kristen and Rob. That's what makes it kind of ironic and tragic."
Stephenie admitted the main source of her guilt comes from the fact that they have had to deal with all of the public attention, which she has escaped it: "I just don't think they enjoy the parts [of fame] that other people would. And I totally get that, because it would not be my thing either. At the same time - and this is where the guilt comes from - it's created this nice, peaceful place for me. They took all of my heat, which I feel bad about. If they had the choice, I've no idea if they'd even do Twilight again. I just don't know. I think this has all come at a heavy price."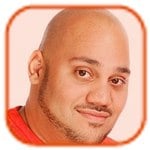 Posted by Andru Edwards Categories: Movies, Dating, Rumors
Kristen Stewart has turned to Taylor Lautner for love advice.
The 22-year-old actress' relationship with Robert Pattinson, 26, has been strained ever since her infidelity with married director Rupert Sanders was discovered last year and Kristen is hoping their friend and Twilight Saga co-star Taylor, 21, can help.
"Kristen has been spending a lot of time with Taylor of late because she's been using him as a sounding board for her relationship with Robert. She thinks that he may have some insight in how she should proceed with Robert - and where their relationship is going. Robert and Taylor are also tight, so she's been fishing a little to find out if they have been talking about anything. But Taylor has just told Kristen that she has to give Robert time to heal still. It's not even been a year since the now infamous cheating scandal, so he can't be expected to forgive and forget so quickly," a source said.
Click to continue reading Kristen Stewart Getting Love Advice from Taylor Lautner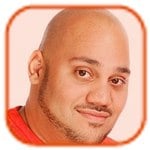 Posted by Andru Edwards Categories: Movies, Break-ups, Dating, Rumors
Kristen Stewart is being "patient" with Robert Pattinson.
The 22-year-old starlet and the British actor are taking an amicable break away from their relationship while he films his new western movie The Rover in Australia, and although the actress is unhappy about their separation, she is reportedly willing to wait for him no matter how long it takes.
"Kristen is really missing Rob. Regardless of their romantic relationship, they are still really good friends. That is something that won't change. Kristen is not ready to say goodbye to this relationship and will do whatever it takes to make it work. She is just being patient and spending a lot of time with her mom. Her mom has been very supportive and just keeps encouraging her to be true to herself and to keep things simple," a source said.
According to E! News, the Twilight Saga star was thrilled when her 26-year-old on/off boyfriend of four years got in touch with her recently and they are now in contact on a regular basis. "She is counting down the minutes until he is home. He loves her, but he wants to work, too - which is understandable," the insider added.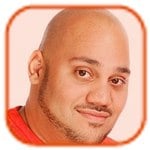 Posted by Andru Edwards Categories: Movies, Dating
Kristen Stewart has sent a "long love letter" to Robert Pattinson.
The pair reportedly agreed to a trial separation while the British actor films The Rover in Australia, and despite agreeing to no contact while he is away, the 23-year-old actress - who cheated on her Twilight Saga co-star with married director Rupert Sanders last summer - has penned her innermost feelings in a note to the hunky star in a bid to repair their fractured relationship.
"Kristen wrote a long letter... explaining her love to Rob. Even if he can't forgive her, he should know that she is closer to him than anyone else could ever be," a source said.
It was previously claimed Kristen was planning to fly out to Australia in a desperate attempt to see Robert, 26. "Kristen is desperate to get out to Australia because she misses Rob. But he's being ambivalent about the whole thing. It seems like she's going to fly out there, despite the fact that he has cut their communication down a lot. He's barely picking up her calls [or] responding to her messages," an insider explained. However, after being advised against making the trip, Kristen decided to write the letter instead.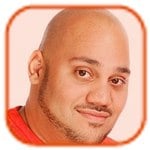 Posted by Andru Edwards Categories: Movies, Break-ups, Dating, Rumors
Robert Pattinson and Kristen Stewart's relationship is under strain. The Twilight Saga: Breaking Dawn Part 2 stars reportedly can't stop fighting and friends fear they could be heading for a break-up.
"Things with them aren't good. They've been fighting a lot. Rob isn't happy. It's just a matter of time before he ends this," a source told Life & Style.
Robert, 26 and 22-year-old Kristen briefly split up last year when she cheated on him with married director Rupert Sanders and Robert has struggled to forgive her despite reconciling. A source previously said, "Rob is at a point where he sometimes ignores her. He'll go out and won't respond to her calls or texts right away. Things will be strained for a while. She knows she has to go along with it. She is working hard at the relationship."
Friends believe their relationship will be truly tested when they are forced to spend long periods apart on different film sets in the near future. "If they are able to work out being apart while Kristen is filming then they have a shot," one pal said.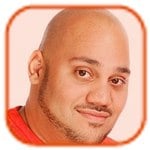 Posted by Andru Edwards Categories: Movies, Dating, Rumors
Robert Pattinson and Kristen Stewart have been house-hunting in the UK.
The Twilight co-stars are keen to purchase a plush property in London, where the 26-year-old hunk was born, to be close to Robert's roots. "Ever since Kristen's affair last year, Rob has realised just how much his friends and family in the UK mean to him. After spending more time here in recent months, Rob's decided he wants to split his time more between London and Los Angeles. He wants to put down roots in London and he's doing it with Kristen. He's told her that if she wants to make things work, she's going to have to accept that he wants to spend much more time in London," a source said.
The couple already have their heart set on one luxury Victorian house in South West London, which has an "LA feel" to it and is close to Robert's parents' home. "It's on the market for millions. Unlike the others they saw, this is suited to their tastes and needs very little work.
Click to continue reading Robert Pattinson and Kristen Stewart House Hunt in UK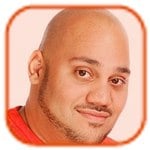 Posted by Andru Edwards Categories: Movies, Dating, Paparazzi Photos
Robert Pattinson and Kristen Stewart spent Thanksgiving in London with his family.
The low-key couple were spotted checking in at Heathrow airport on Friday for a flight to New York where they happily queued up with other passengers before taking their seats in first class.
"Look who's on my plane!!! Robert Pattinson and Kristen Stewart!! We just arrived at the same time they were behind me in the line!" one excited fan posted on Twitter.
The trip to London comes after it was revealed 26-year-old Robert's older sisters Lizzy and Victoria have finally forgiven Kristen, 22, for cheating on their brother with married director Rupert Sanders. "It was really important for Kristen to win back the love and trust of Rob's family, and she has done just that. They are all back on really good terms -- even better than before. Kristen reached out to Rob's sisters and expressed how sorry she was. They are proud of how far she has come and they know she has been treating their brother like gold," a source said.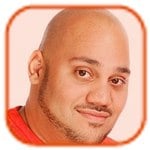 Posted by Andru Edwards Categories: Movies
Taylor Lautner has opened up about Kristen Stewart's cheating scandal.
The Twilight actor has broken his silence about his co-star's "momentary indiscretion" - when she was caught cheating on Robert Pattinson with married Snow White and the Huntsman director Rupert Sanders - and doesn't know whether the trust can ever be regained in a relationship.
"To be honest, I've never been involved in any of those situations, so I don't know [if trust can be regained]. It would be just a guess and a shot in the dark, and I don't want to give that if I haven't even been there myself," he said when quizzed on her infidelity.
The Hollywood hunk was quick to defend his co-star Kristen and insisted he is "proud" of every decision she makes: "Kristen is fantastic at everything she does. I'm always proud of her."
© Gear Live Media, LLC. 2007 – User-posted content, unless source is quoted, is licensed under a Creative Commons Public Domain License. Gear Live graphics, logos, designs, page headers, button icons, videos, articles, blogs, forums, scripts and other service names are the trademarks of Gear Live Inc.