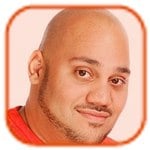 Posted by Andru Edwards Categories: Movies, Music, Divorce, Features
Russell Brand wanted kids with Katy Perry when they were married.
The pair tied the knot in October 2010 following a whirlwind romance and although Russell was ready to start a family, Katy wasn't as keen because she didn't want to sacrifice her pop career.
Katy - whose divorce from the comedian was finalized in February 2012 just a few months after Russell filed legal separation papers in December 2011 - said, "[Russell] really wanted me to have children, and I knew I wasn't ready. I think it was a way of control. I think it was part of, 'If I have a kid, then I would have to sacrifice - I'd have to be home more.' I really wanted to, but I knew I wasn't ready for it."
The "Roar" hitmaker - who is now in a committed relationship with musician John Mayer - insists she is still not ready to become a mother but when the time comes she wants to be a hands-on parent.
Click to continue reading Katy Perry: Russell Brand Really Wanted Children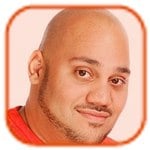 Posted by Andru Edwards Categories: Movies, Music, Television, Rants
Simon Cowell has told Russell Brand to give up his multi-million pound salary if he's serious about his new political beliefs.
The music mogul has criticized the comic star for accepting large salaries for his Hollywood films, while also campaigning against the political system in the UK. Russell, 48, recently joined a protest with British activist group Anonymous as part of a worldwide protest against austerity cuts and the disadvantages of the current socio-economic system.
But Simon thinks Russell is a hypocrite who doesn't do what he says and has actually greatly benefited from capitalism. "A revolution? He's getting $10 million a movie. I mean come on! Well give your money back then, Russell. I always say that about people. Start off as you mean to go on. Donate all the money back to the revolution and then I'll believe it. I'm living in a $10 million mansion and I want a revolution? Give me a break," said the X Factor boss.
Click to continue reading Simon Cowell Tells Russell Brand to Give Up His Money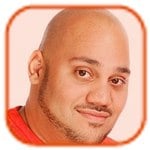 Posted by Andru Edwards Categories: Movies, Television, Dating, Rumors
Russell Brand has asked Jemima Khan to live with him in Los Angeles.
The 38-year-old comedian wants to prove he is committed to his on/off girlfriend and has reportedly told her he wants her to move to the US. "'Russell finally won Jemima back after a rocky start and now he doesn't want to let her go. He's due to be back in LA before Christmas for work commitments and he wants Jemima to go with him so they can spend time at his place in Beverly Hills. If she likes it, he wants her to move there full-time with him. Russell ultimately wants them to divide their time between LA and London together," a source said.
However, Jemima is said to be unsure about leaving the UK because of a "whirlwind romance," although a recent politically-fueled interview with BBC program Newsnight has helped his case. "At the moment Jemima isn't mad keen on the idea of leaving her life in London on the back of a whirlwind romance. She told him so too, but Russ is making it sound like an incredibly attractive proposition. He's slowly changing her mind. Additionally when Jemima saw how passionate and informed Russ came across when he was recently interviewed by Jeremy Paxman she really started to imagine a serious relationship with him," the insider added.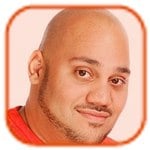 Posted by Andru Edwards Categories: Movies, Legal Issues
Russell Brand has been refused entry to South Africa.
The 38-year-old comedian was forced to cancel a stand-up performance in Johannesburg on Friday as part of his Messiah Complex World Tour, after authorities banned him from boarding a flight.
"Tonight's J-burg show cancelled. SA authorities REFUSE TO LET ME INTO YOUR COUNTRY. Trying to resolve it [sic]," Russell wrote on Twitter.
The star later believed the situation had been resolved and told his fans he would be able to make it for Saturday's show. "South Africa! I'm allowed in! AUTHORITY YIELDED TO YOUR PEOPLE POWER! I'll be on stage tomorrow night in J-Burg #MessiahComplex [sic]," he exclaimed. Shortly after, it seems Russell was given false hope as he once again reiterated he was "refused entry." He added, "Banned from South Africa. Here ready to go. Refused entry. Hope I can come soon #MessiahComplex [sic]."
Russell was expected to perform four sold out shows in the city before taking to the stage in Cape Town on November 19.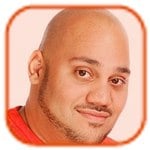 Posted by Andru Edwards Categories: Movies, Dating
Russell Brand has confirmed he is "in a relationship."
The 38-year-old comedian has been in an on/off relationship with Jemima Khan for the past couple of months and although he did not name the socialite he revealed at his A Brand New Politics talk last night that he is "in a relationship at the moment."
He made the confession to Huffington Post UK Political Director Mehdi Hasan at Shoreditch House, east London, during the intimate event hosted by the online news website. After the talk, Mehdi asked if he was rushing to catch a flight back to Los Angeles, to which Russell replied, "No, I'm going to see my girlfriend," adding, "Is the camera still on?"
Russell has been teasing about his romantic status after saying he is single at a stand-up show in Atlanta, Georgia, in September, telling the audience "I'm currently single."
Click to continue reading Russell Brand: I'm in a Relationship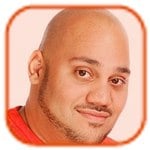 Posted by Andru Edwards Categories: Movies, Television, Rants, Videos
Russell Brand has never voted. Despite taking over political magazine New Statesman as guest editor for one issue, the comedian admits he has never cast a single vote in a UK election because he doesn't believe in the British government system.
Speaking to BBC program Newsnight, he told host Jeremy Paxman, "I don't vote. I don't get my authority from this pre-existing paradigm which is quite narrow and only serves a few people. I look elsewhere for alternatives that might be of service to humanity. Alternate means or systems." When an incredulous Jeremy questioned his capabilities to discourse on politics, Russell insisted he was passionate about finding an alternative system which wouldn't leave the working class "disillusioned" and "despondent."
Click to continue reading Russell Brand: I've Never Voted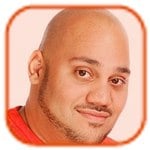 Posted by Andru Edwards Categories: Movies, Dating, Rumors
Russell Brand has been "quietly dating" hotel heiress Alessandra Balazs, according to reports.
The 38-year-old former sex addict has been romantically linked to the beauty, the daughter of Andre Balazs, for several months and has even splashed out by taking her on posh vacations. "Russell and Alessandra have been quietly dating for months now and [have] even gone on holidays together and, he took her to London with him," a source said.
The pair were first spotted together in April enjoying a romantic lunch in Venice, California, and then seen again last month when they flew into London Heathrow airport as the British comedian was due to testify in parliament on the drugs policy.
The former actress has residences in both New York City and Los Angeles, while Russell has set up home in California but the couple regularly fly from coast to coast to spend quality time with each other, although, they are rarely pictured getting cozy as Alessandra tries to avoid the camera.
Click to continue reading Russell Brand Quietly Dating Alessandra Balazs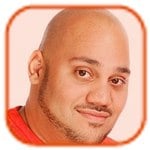 Posted by Andru Edwards Categories: Movies, Music, Divorce, Features
Russell Brand was always faithful to Katy Perry.
The comedian insists he never cheated on the singer - whom he split from in December 2011 after 14 months of marriage and divorced in 2012 - even though the former sex addict struggled with the idea of committing to one person for the rest of his life.
"When I'm in a relationship I'm diligently monogamous and stick to the principles agreed on within that relationship. You've got to. I tried it [marriage] and I loved it. I really think she's a lovely beautiful person. It's just hard isn't it? She's got a lot of options, I've got a lot of options, so you've got to really, really want it."
Russell, 38, and Katy, 28, hardly spent any time together in the first few months of their married life as Katy jetted off on her mammoth California Dreams world tour soon after the ceremony. Nevertheless, the British actor doesn't just blame their work schedules or long-distance nature of their union for the breakdown of their relationship and admits he found it difficult to prioritize her needs.
Click to continue reading Russell Brand: I Never Cheated on Katy Perry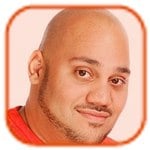 Posted by Andru Edwards Categories: Movies, Dating, Rumors
Russell Brand has been spotted with former love Isabella Brewster.
The 37-year-old comedian briefly dated the 27-year-old sister of Jordana Brewster last summer before moving on to a short live fling with Geri Halliwell but the relationship appears to be back on track after the couple were spotted visiting the Melrose Trading Post flea market in Los Angeles over the weekend. Isabella and Russell met at a yoga class and at one stage the romance was believed to be serious enough that Russell was planning to move in with the brunette beauty.
The Rock of Ages actor was most recently linked to model-and-MTV presenter Kate Peck, after he met her at the ARIA Music Awards in Sydney in November where they both hit it off and arranged to meet several times at the Park Hyatt Hotel. "They've been enjoying quite a passionate fling, mostly at the swanky Park Hyatt. They've seen each other a few times, Kate likes his cheekiness, he's definitely her type. Unlike former girlfriends, Russell wanted to keep it all top secret," a source said at the time.
Russell has not had a serious girlfriend since splitting from Katy Perry in 2012 after just 14 months of marriage.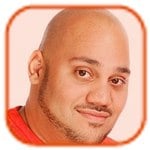 Posted by Andru Edwards Categories: Movies, Music, Divorce
Russell Brand has joked about his "sacred" marriage to Katy Perry - insisting 14 months is long enough to be married.
The 37-year-old funnyman made his return to radio on British station XFM on Monday night, joined by special guest Noel Gallagher along with regular presenters Matt Morgan and Trevor Lock, and was surprised to learn the former Oasis rocker knew the exact length of his matrimony to the "California Gurls" singer.
After being told his friends made a bet on how long his wedded bliss would last, which caused Noel to erupt with laughter, Russell exclaimed, "Don't cackle, I tried my hardest. How come you know exactly how long my marriage was. Was you timing it?" Noel responded, "For the record, in the sweepstake I came the closest."
Russell then continued to give humorous marital advice, making gags about his relationship with Katy, with whom he tied the knot in a traditional Hindu ceremony in India in October 2010 and filed for divorce from in December 2011. "Thanks, nice to know you're all behind me, very supportive, nice to know you're all supporting me. Let me tell you a thing about marriage. Marriage is a bond that can last up to 14 months. This is a sacred 14-month arrangement. Begins on an elephant. Ends in a newspaper," he joked.
Click to continue reading Russell Brand Jokes About "Sacred" Marriage to Katy Perry
© Gear Live Media, LLC. 2007 – User-posted content, unless source is quoted, is licensed under a Creative Commons Public Domain License. Gear Live graphics, logos, designs, page headers, button icons, videos, articles, blogs, forums, scripts and other service names are the trademarks of Gear Live Inc.