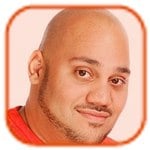 Posted by Andru Edwards Categories: Movies, Television, Break-ups
Ryan Seacrest and Julianne Hough have split up.
The American Idol host and the Safe Haven actress reportedly called time on two-year-relationship recently because their "busy work schedules proved to be a great challenge for them both," according to People. Yet, Ryan, 38 and 24-year-old Julianne are still in contact and remain friends.
Julianne previously admitted juggling work and a relationship was tough: "It's a hard thing to do, especially when you're so caught up in your work and bettering yourself. I think at the end of the day you have to find a balance with what's really important."
However, just last month, Julianne hinted the couple had been discussing marriage and admitted seeing Ryan on TV at the Grammy Awards made her heart skip a beat. "I flew in from Nashville - I was at my sister's baby shower - and I walked in right as he was on and he looked so hot. He looked so cute! I got all giddy because it was super exciting to see my man on TV. I was so proud of him. I always thought of who I'm going to be with the rest of my life and what my life is going to be like with that person. I was one of those girls when I was a kid that never really planned a wedding or thought of the big wedding day. A wedding to me is whatever, I mean, it's a cool party but I'm not a big wedding kind of person."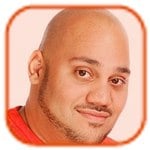 Posted by Andru Edwards Categories: Music, Television, Dating, Engagements, Rumors
Kanye West could propose to Kim Kardashian this weekend, according to Ryan Seacrest.
The Keeping Up With The Kardashians producer has hinted Kim might be getting more than she bargained for when Kanye whisked her off to Rome on a romantic break with the intent of celebrating her 32nd birthday tomorrow. Discussing whether there is any truth to the rumours that Kim is "demanding an engagement ring" on his KIIS radio show, Ryan told his co-host Ellen K, "I think we could definitely see an update on this story on Monday."
Twice-engaged Kim - who is still in the process of divorcing Kris Humphries - has made no secret of wanting to settle down and start a family, and recently confessed she had finally found her match in Kanye. The 35-year-old rapper is said to have been searching for the perfect ring to bestow on his "princess" and make their commitment official.
Click to continue reading Kanye West to Propose to Kim Kardashian?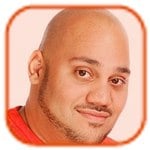 Posted by Andru Edwards Categories: Television, Dating
Julianne Hough was "reluctant" to date Ryan Seacrest.
The 24-year-old beauty - who met the American Idol host in 2007 - admits she was so nervous about their first date she barraged him with questions rather than simply enjoying her time with him. "I was reluctant because he is such an influential guy and what if it didn't work out? Our first date, I was so nervous that I just sat there and interviewed him with questions like, 'Are you loyal?' and, 'Are you close to your family?'" she said.
However, Julianne - whose brother is Dancing with the Stars professional Derek Hough - is now so comfortable with him that she has put on weight, and can no longer drink cheap wine due to the cultural influence he has had on her: "I'm 20lbs heavier than I was when we started dating, and now we always have great wine, and I can tell the difference. So I told him, 'You ruined my life because I can't go to a friend's house and drink cheap wine anymore!'"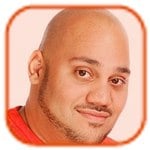 Posted by Andru Edwards Categories: Television, Dating
Julianne Hough was afraid of dating Ryan Seacrest.
The 23-year-old dancer-and-actress insists she was never worried about the American Idol presenter being 14 years older than her but resisted a relationship because he is so "powerful and influential."
"I've never dated anyone my age but Ryan is definitely the oldest man I've dated. Age is irrelevant I think. Mutual friends would be like, 'You guys would match perfectly.' And then eventually when I was single, he emailed me. I was very cold. I was nervous about dating him because he is a very scary person. He's powerful and influential. I was like, 'No, no, no' but it just ended up happening."
Ryan is renowned for being a workaholic, and the Rock of Ages star admits they can find it hard to see one another: "Our inside joke is that we have to schedule scheduling hanging out. But it somehow works."
Click to continue reading Julianne Hough Was Afraid of Ryan Seacrest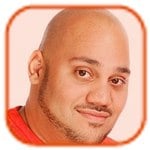 Posted by Andru Edwards Categories: Movies, Music, Television, Dating, Engagements
Ryan Seacrest and Julianne Hough are considering getting married.
The American Idol host and the Rock of Ages beauty have been dating for two years and now the 37-year-old presenter has admitted the couple have been discussing taking their relationship to the next level: "It's something we talk about," he said.
When asked if he would consider it in the near future, he added, "We talk about that, too!"
Ryan admitted the pair enjoyed celebrating their recent two-year anniversary as they took the time to reminisce over the period: "[On our anniversary] night we talked about the things that we'd done that year. I think I did everything right!"
Though he produces fly-on-the-wall reality shows such as Keeping Up with the Kardashians and its spin-offs - including the wedding of Kim Kardashian to Kris Humphries last year - Ryan insists he wouldn't want to televise his own nuptials.
Click to continue reading Ryan Seacrest is Considering Marriage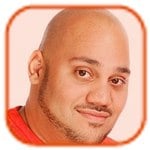 Posted by Andru Edwards Categories: Music, Sports, Dating, Videos
Selena Gomez's Kiss Cam smooch with Justin Bieber was "the most humiliating thing that's ever happened" to her.
The actress and her boyfriend were watching the Los Angeles Lakers play basketball on last Monday night when they appeared on the court's Kiss Cam - which zooms in on couples to make them lock lips - and although they complied, Selena was enormously embarrassed. "It's the most humiliating thing that's ever happened to me, probably. They were showing these little elderly couples, and it was so cute. Then all of a sudden we're both looking up and we come on the screen and it's like... It was so awkward. It was so weird. I mean you have to kiss, right?" she told Ryan Seacrest on his radio show.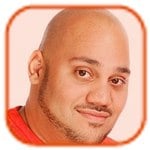 Posted by Andru Edwards Categories: Television, Breaking News, Obituaries
Dick Clark, the well-known television producer and host, has died. Clark suffered a massive heart attack after undergoing an outpatient procedure, and attempts at resuscitation failed.
Dick Clark's health has been on a steady decline since he suffered a stroke back in 2004, which led to him being forced to retire from his post as host of New Year's Rockin' Eve (which Ryan Seacrest took over two years later.)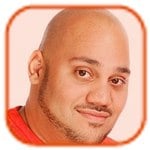 Posted by Andru Edwards Categories: Music, Television, Divorce, Hook-ups, Rivalries, Rumors
Kim Kardashian still feels married.
The 31-year-old reality star filed for divorce from NBA player Kris Humphries after just 72-days of marriage in October, but insists she hasn't put herself back on the market.
Addressing rumors she has been hooking up with long-time friend Kanye West, she said, "I think I'm still married. I'm really not dating right now at all. I'm really just focusing on work. I know I always say this, but I'm trying to just get through my situation and just have fun."
Mad Men actor Jon Hamm recently took aim at Kim and fellow socialite Paris Hilton as part of a rant about Hollywood celebrity culture - but Kim is adamant did not take his comments personally. Appearing on Ryan Seacrest's radio show, she said, "I respect Jon and I am a firm believer that everyone is entitled to their own opinion, not everyone takes the same path in life. We're all working hard and we all have to respect one another. I just feel like, to be honest, it's all about trying to stay focused and keeping everything positive. It really takes a lot more energy and effort to be harsh than to say something nice and be positive."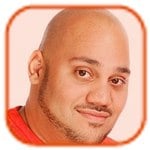 Posted by Andru Edwards Categories: Sports, Television, Divorce, Legal Issues, Breaking News
Kim Kardashian is filing for divorce today, Halloween 2011, after just 72 days of marriage. The 31-year-old reality TV star married basketball star Kris Humphries in a lavish televised ceremony in August but after rampant speculation their relationship was trouble, 'Keeping Up with the Kardashians' producer Ryan Seacrest has confirmed a divorce is imminent. He wrote on Twitter: "Yes @kimkardashian is filing for divorce this morning. I touched base with her, getting a statement in just a few mins"
Kim - who attended a Halloween party in New York over the weekend but did not bring Kris along - has reportedly hired divorce lawyer Laura Wasser, who has previously represented Britney Spears, Maria Shriver, Angelina Jolie and Ryan Reynolds and will cite "irreconcilable differences" in her divorce papers, and is not seeking annulment. Sources close to the pair told website TMZ that their arguments over where to live were responsible for the breakdown of the union, with Kris wanting to live in Minnesota while Kim didn't want to leave Los Angeles. Although this has been a source of tension for some time, they decided to try to figure it out after the wedding because they were so caught up with being in love. Kim has previously revealed her marriage to 26-year-old Kris wasn't ideal because of the publicity surrounding their union and said they were finding it hard to get some alone time. She said: "It's not been ideal because you're newlyweds and you want privacy."
Kim and Kris tied the knot in a fairytale ceremony in front of 440 guests in Montecito, California with her sisters Khloe and Kourtney as matron and maid of honour, and her nephew, 23-month old Mason, as ring bearer.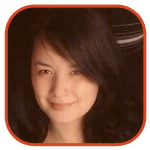 Posted by Veronica Santiago Categories: Television, Dating
"Yeah - didn't you know? We're having a baby! Oh God, oh God… I can't even say that. That's gonna be everywhere now. Oh sh*t!"
-Dancing with the Stars' Julianne Hough playfully trying to dodge questions about boyfriend Ryan Seacrest during a radio interview.
(Make sure to check out our other notable quotes.)
Read More
| 104.3 MYfm via People
© Gear Live Media, LLC. 2007 – User-posted content, unless source is quoted, is licensed under a Creative Commons Public Domain License. Gear Live graphics, logos, designs, page headers, button icons, videos, articles, blogs, forums, scripts and other service names are the trademarks of Gear Live Inc.